On October 16, in Ho Chi Minh City, the Ministry of Education and Training organized the "Forum on investment and cooperation in education" with the participation of domestic and foreign organizations, Thanh Nien Newspaper reported.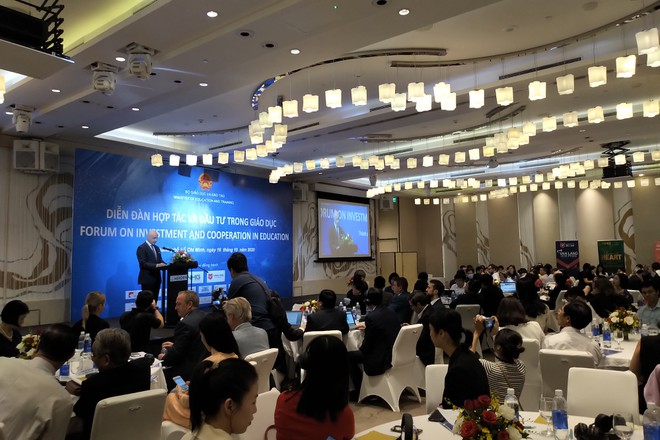 The overview of the forum Photo: Thanh Nien
Speaking at the event, Deputy Minister of Education and Training Nguyen Van Phuc said that so far Vietnam has established educational cooperation relations with more than 100 countries and territories and simultaneously is an active member of international educational organizations.
As of 31/12/2019, there were 525 valid foreign investment cooperation projects in education in Vietnam with a total investment capital of nearly US$ 4.4 billion, an increase of 321 FDI projects compared to five years ago. The registered investment capital also increased by over US$ 3.5 billion. In Vietnam, there are currently 5 higher education institutions and nearly 100 preschools and general schools granted foreign investment. Moreover, students at 70 universities get access to over 450 international training programs. The policy on international integration in education has contributed to enhancing the teaching quality as well as Vietnam's ranking on the world's education map.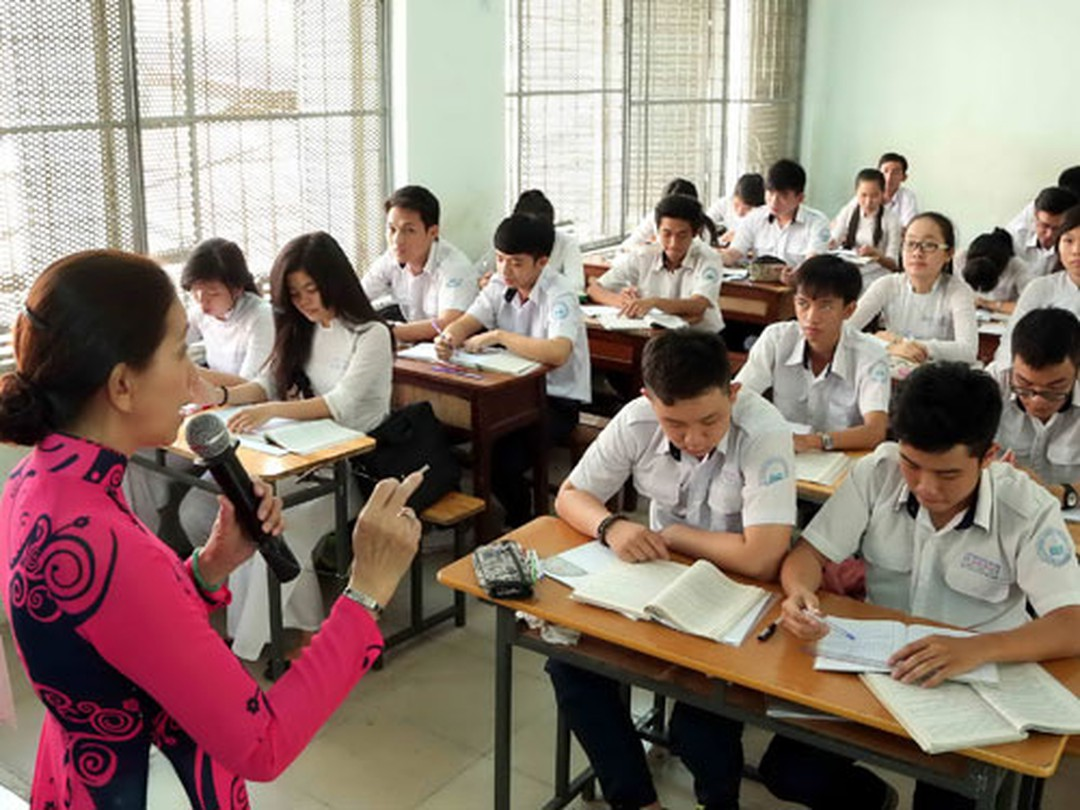 Illustrative photo: Thanh Nien
However, according to Deputy Minister Nguyen Van Phuc, the foreign investment attraction in education over the past time has not been commensurate with the potentials. The investment and cooperation activities in education have been still separated and not made a breakthrough in the whole system. The percentage of foreign investment in education is still small compared to other socio-economic sectors of the country.
Pham Quang Hung, Director of International Cooperation Department, Ministry of Education and Training said that the number of Vietnamese students is more than 23 million; 192,000 of which are studying abroad. He added that it is essential to improve the training quality so that more and more students choose to study domestically which can avoid the brain drain.
Meanwhile, over the past five years, more than 21,000 international students have arrived in Vietnam to study, Hung said.
Malie Nguyen