Moderna said Monday that early analysis from its Phase 3 trial shows its Covid-19 vaccine is 94.5 percent effective at preventing the illness, offering hope of a second breakthrough in as many weeks, NBC News reported.
The news comes a week after pharmaceutical giant Pfizer said the early analysis showed its vaccine candidate was more than 90 percent effective.
Moderna's interim analysis was based on 95 infections among trial participants, who received either a placebo or the vaccine. Of those, only five infections occurred in those who received the vaccine.
Furthermore, it appears to have prevented more serious outcomes of Covid-19. Eleven cases of severe disease were reported in those who got the placebo. No severe disease was reported in those who received the vaccine.
"Given the importance of severe disease that sometimes leads to hospitalization, and those hospitalizations that sometimes leads to ICU, and in the worst-case outcome, death, is a very important impact that we see in our vaccine," Stéphane Bancel, chief executive of Moderna, said on a call with journalists Monday.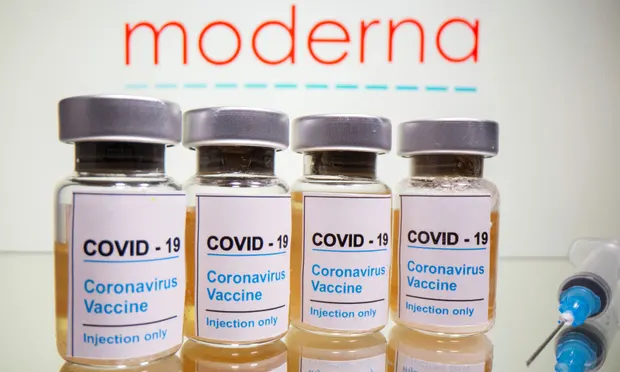 Moderna said it had improved the shelf life and stability of its own vaccine, so it can be stored at standard refrigeration temperatures of 2C to 8C for 30 days. Photo: Dado Ruvić/Reuters.
The company also said its vaccine does not require ultracold storage, unlike the candidate announced by Pfizer that has to be stored at temperatures of -94 degrees Fahrenheit or below, easing concerns about how to efficiently distribute vaccines to billions of people around the world.
"The results of this trial are truly striking," Dr. Anthony Fauci, director of the National Institute of Allergy and Infectious Diseases, said Monday on the call with Moderna.
Fauci added that the vaccine seems to have been equally effective among a variety of participants. The phase 3 trial enrolled more than 30,000 participants in the United States, including people over 65 with high-risk conditions and from communities of color.
Fauci added that the vaccine seems to have been equally effective among a variety of participants. The phase 3 trial enrolled more than 30,000 participants in the United States, including people over 65 with high-risk conditions and from communities of color.
"These early results suggest that there was a representation across different age groups and diverse communities in the protected group," she said in a statement. "This is really encouraging and it further demonstrates that a vaccine for Covid is a real probability and that having more than one supplier should help assure better and more equitable global availability."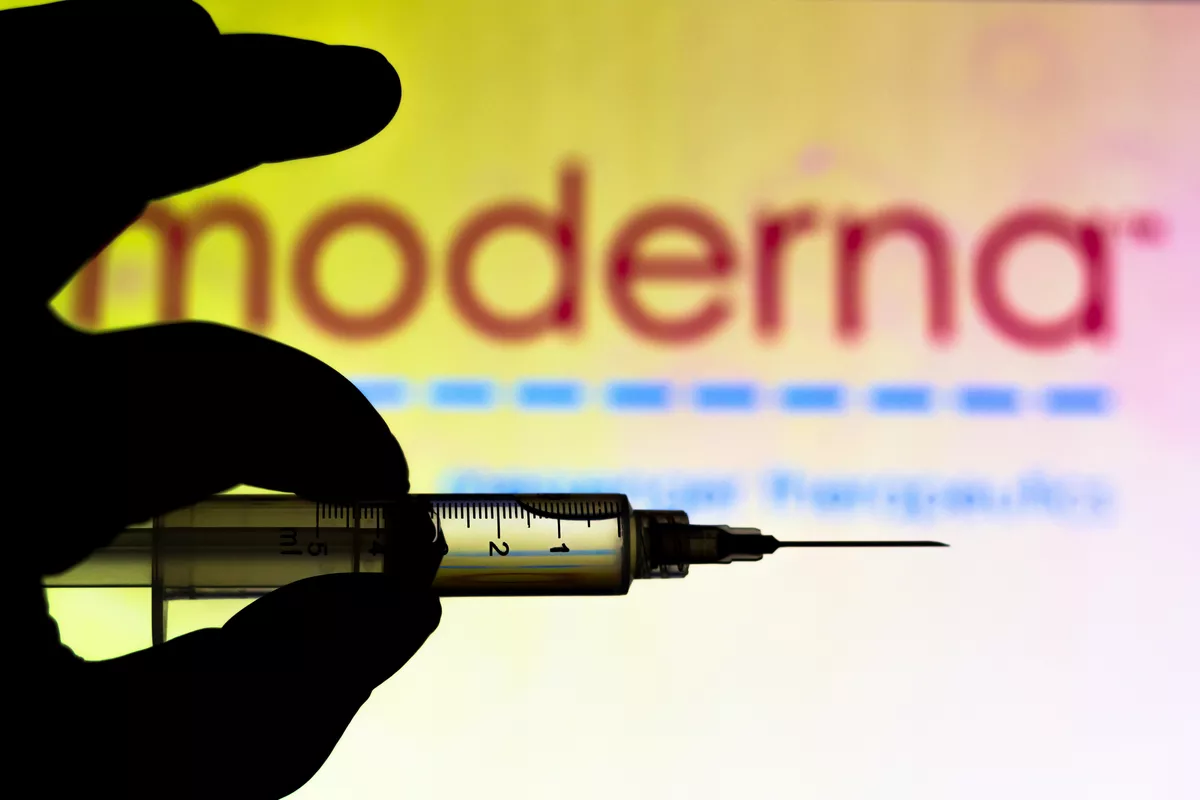 US biotech firm Moderna has unveiled that its COVID-19 vaccine candidate is more than 94 percent effective based on provisional data from the late-stage clinical trial. Photo: Rafael Henrique/SOPA Images/LightRocket via Getty Images.
US Secretary of Health and Human Services Alex Azhar responded to the Moderna news on Twitter, writing: "This news is another stunning result of President Trump's leadership and his unwavering support for #OperationWarpSpeed, an incredible tribute to American scientists and innovators, and one more reminder that there is light at the end of the tunnel."
Pfizer's CEO, Albert Bouria, said on Twitter that he is "thrilled" by Moderna's trial result, adding: "Our companies share a common goal – defeating this dreaded disease – and today we congratulate everyone at Moderna and share in the joy of their encouraging results."
The announcement raises more hope of ending the coronavirus pandemic that has claimed more than 1.3 million lives around the world and caused global economic turmoil. The news also comes as the U.S. surpassed more than 11 million Covid-19 cases and cases continued to spike in Europe.
The company said the analysis did not reveal any significant safety concerns, and the vaccine was generally well tolerated.
Moderna said its vaccine is expected to remain stable at standard refrigerator temperatures of 36 to 46 degrees Fahrenheit for 30 days, up from the previous estimate of seven days. The vaccine can remain stable at minus-4 degrees Fahrenheit for up to six months and at room temperature for 24 hours, the company said.
"These are temperatures commonly found in readily available pharmaceutical freezers and refrigerators which would enable simpler distribution in the United States and other parts of the world," the company said in a statement.
Photo: Chandan Khanna/AFP via Getty Images.
Fauci projected that by the end of December, there will be doses of vaccine from both Moderna and Pfizer available for individuals "in the higher-risk category."
But he warned that "the fact that help is on the way should spur us even more" to double down on the public health measures, including wearing masks and practicing social distancing.
By year's end, it expects to have 20 million doses of the vaccine ready to ship in the U.S., and it remains on track to manufacture 500 million to 1 billion doses globally next year.
Previously, Russia announced its Sputnik V COVID-19 vaccine was found to be 92% effective.
The calculations were based on results from 16,000 individuals who received both doses of the vaccine, Russia's health ministry, the state-run Gamaleya research center, and the Russian Direct Investment Fund (RDIF) said in a statement.
"The Sputnik V vaccine had an efficacy rate of 92 percent after the second dose," the statement said, after 20 of the volunteers—some of whom were given the placebo—tested positive for coronavirus.
The adenovirus vector-based vaccine uses modified viruses of the regular flu.
Some of those vaccinated experienced "pain at the injection site, flu-like syndrome including fever, weakness, fatigue and headache," the statement said.