US blocks its export of cotton from Xinjiang, will Vietnam be affected?
U.S. Customs and Border Protection officials have prepared orders to block imports of cotton and tomato products from China's western region of Xinjiang over accusations of forced labor, though a formal announcement has been delayed.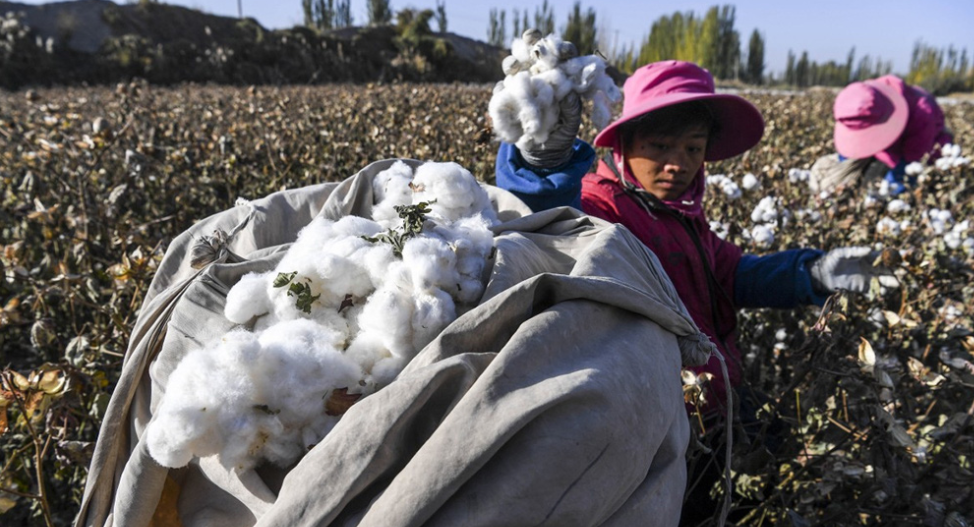 Xinjiang farmers harvesting cotton. (Photo: Reuters)
According to CNN, U.S. Customs and Border Protection issued "Withhold Release Orders" for all six Chinese entities, which are intended to prevent goods suspected to have been made with forced labor from entering the US.
The cotton and tomato bans, and those on five other imports, over alleged Xinjiang forced-labor abuses, would be an unprecedented move by the agency, likely to stoke tension between the world's two largest economies.
What does "Withhold Release Orders" imply?
According to the Customs and Border Protection, goods classified as WRO are at risk of seizure and destruction if their origin cannot be proven as not being produced by forced labor.
Five companies or industrial parks in Xinjiang and one company in eastern Anhui province, which make apparel, cotton, computer and hair products, have been named in the new order by United States Customs and Border Protection.
One of Xinjiang's "vocational skills education and training centers" is also named in the order, a name used euphemistically by Beijing to refer to the large re-education camps where inmates from Muslim minorities are allegedly detained, made to pledge loyalty to the Chinese Communist Party, and work as free or low-cost forced labor in factories and nearby facilities.
"This is not a vocational center, it is a concentration camp," said Ken Cuccinelli, the senior official performing the duties of the deputy secretary for the Department of Homeland, CNN reported.
At a daily news conference in Beijing on September 15, Wang Wenbin, China foreign ministry spokesman claimed: "The so-called forced labor issue is entirely fabricated by some organizations and people in the U.S. and the West," he said, adding that China will take all necessary measures to protect its companies' legitimate rights and interests.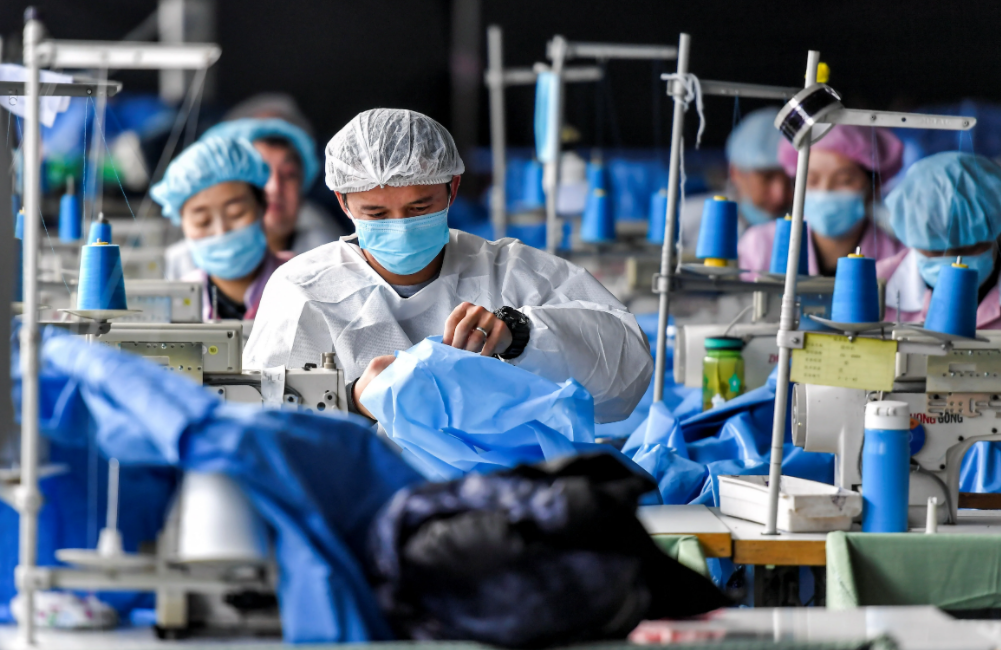 The U.S. announced import curbs against five Chinese organiations, including textile and electronic parts makers, accusing them of using forced labor by Uighur Muslims. (Photo: Reuters)
Will the international supply chain affected?
According to Reuters, CBP official Brenda Smith told Reuters the effective import bans would cover the entire supply chains for cotton, from yarn to textiles and apparel, as well as tomatoes, tomato paste and other regional exports.
An article on The New York Times stated that any move to block cotton imports could have huge implications for global apparel makers. Xinjiang is a major source of cotton, textiles, petrochemicals and other goods that feed into Chinese factories. Many of the world's largest and best-known clothing brands rely on supply chains that extend into China, including using cotton and textiles produced in Xinjiang, in the country's far west. About 85% of China's cotton is produced in Xinjiang.
A report published by the Center for Strategic and International Studies (CSIS) in July this year stated that if the United States imposed a ban on Xinjiang cotton and apparel because of forced labor, Southeast Asian countries would be affected first. Among the 7 countries importing the most cotton yarn from China in 2018, there are 3 in Southeast Asia.
Amy Lehr, director and a senior member of the CSIS Human Rights Initiative, said issuing up to 5 WROs in a day is a remarkable event, indicating even stronger moves in the coming times.
How will US WRO on cotton affect Vietnam's economy?
Currently, Vietnam is the second-largest importer of cotton in the world, with 65% of the output imported from the US, 15% from India, and 10% from Africa without being imported from China. However, this country is an exporter of yarn with 65% to China, the remaining 35% for domestic consumption, but recently, up to 50% of exports have decreased due to trade war as well as the COVID-19 pandemic.
Each year, Vietnam needs 10 billion m3 of fabric, but the country can only self-produce 3.5 billion m3 of fabric, the remaining 6.5 billion m3 is imported, of which 65% comes from China. Therefore, in the immediate future, textile and garment enterprises investing in Vietnam will be affected.
Enterprises can get out of this situation by sourcing fabrics from Korea, Thailand, and Japan ... but those exporters cannot be completely replaced China because of its too large supply, Tuoi Tre quoted Mr. Nguyen Van Tuan, Head of VCOSA.
Friendship
On March 25, the 92nd anniversary of the founding of the Ho Chi Minh Communist Youth Union took place at the Russian Presidential Academy of National Economy and Public Administration (RANEPA) in Moscow.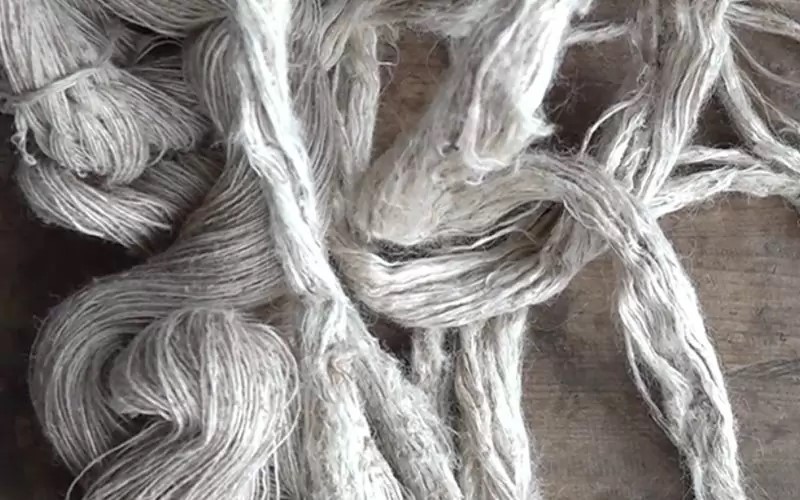 Economy
Nettle plant has traditionally been used to make ropes, jackets, bags and blankets among others. The practice of making yarns from nettle plants lost its popularity in many parts of the country after cotton became easily available. But in Lauri Gewog of Samdrup Jongkhar, people are not only keeping the tradition of producing nettle yarn alive but also making a good income from its sale.
March 28, 2023 | 16:00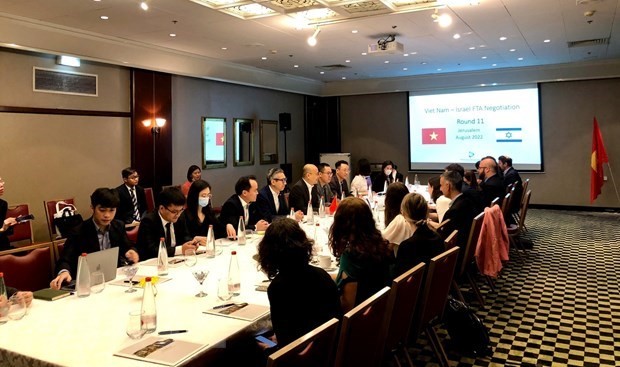 Economy
The signing of Vietnam - Israel Free Trade Agreement will open up many opportunities for Vietnamese businesses, and also new challenges when approaching this market.
March 28, 2023 | 15:15