US Businesses Confident in Vietnam's Economic Recovery
US businesses have expressed their belief in Vietnam's Covid-19 containment and economic recovery.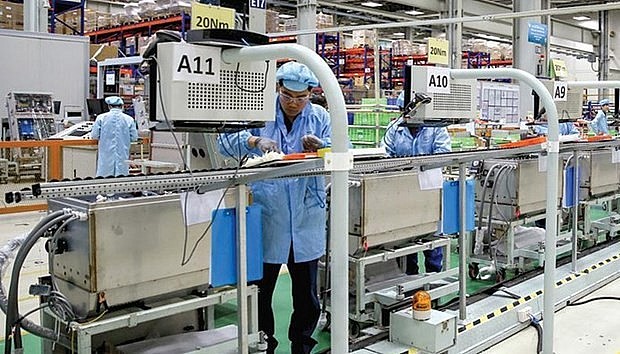 Two-way trade between Vietnam and the US rose from over $400 million in 1995 to more than $90 billion in 2020. Photo: VNA
US businesses said on September 30 that they believe Vietnam will succeed in bringing the Covid-19 pandemic under control soon and reopen the economy in a sustainable manner.
In a meeting between representatives of the US-ASEAN Business Council and National Assembly Chairman Vuong Dinh Hue, Chris Helzer, Nike global vice president of trade, said he was glad to see some factories in southern Vietnam reopen after the pandemic disruptions.
As the vaccination rate rises and Vietnam shifts to a new period of Covid-19 adaptation, the reopening process would happen on a larger scale with more factories and better productivity, allowing the country to get back on its feet, he was cited by VnExpress as saying.
Helzer said the reopening process should be simplified and balanced between different areas and localities. He said he believed that Vietnam can bring the pandemic under control without resorting to long-term social distancing measures.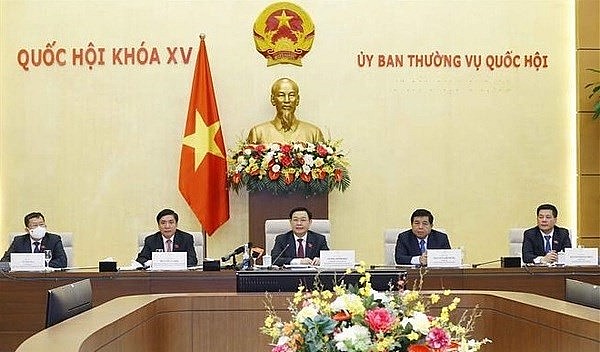 National Assembly Chairman Vuong Dinh Hue (middle) chairs the meeting. Photo: VNA
A representative of agricultural firm CropLife Vietnam agreed with the government's switch to a strategy that adapts to the pandemic. He said Vietnam should outline plans to reopen the economy and foster businesses' faith in investing in the country.
Ted Osius, President and CEO of the US-ASEAN Business Council, applauded Vietnam's efforts in supporting the people and businesses through the pandemic and affirmed that US businesses support Vietnam's dual goals of fighting the pandemic and ensuring economic growth in tandem.
NA Chairman Hue said Vietnam was indeed switching to a coronavirus strategy focusing on adapting safely to the disease. Vietnam wishes that businesses continue to share their experiences in fighting the pandemic while balancing the fight with socioeconomic interests.
Vietnam is also looking at policies and strategies to jump start socio-economic activities that could be applied nationwide, Hue said, adding that he hoped US businesses could facilitate the completion of such a policy framework.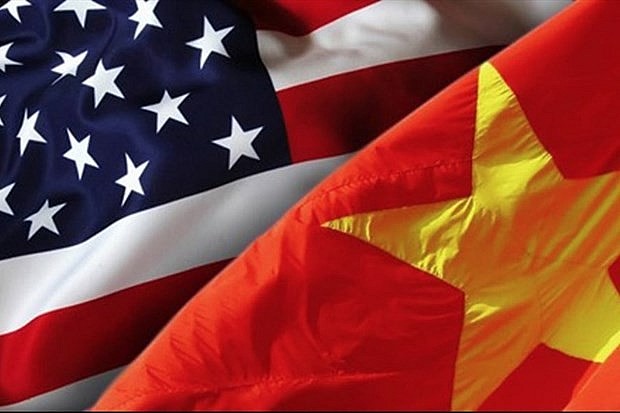 Vietnam-US trade ties have enjoyed impressive growth. Photo: laodong.com.vn
Two-way trade between Vietnam and the US rose from over $400 million in 1995 to more than $90 billion in 2020.
Vietnam's total export turnover to the US from $1 billion in 2000 increased to $10 billion in 2007, mainly thanks to the bilateral trade agreement taking effect in 2001. After 2007, Vietnam's exports continued to increase, partly due to the shift in the global supply chain, as foreign investors entered Vietnam to take advantage of cheap labour.
Over the last five years, Vietnam's export value to the US has increased by 230%, while exports from the US to Vietnam have also jumped 175%. The US has become Vietnam's largest importer, while the latter has become the former's 10th largest trading partner, according to VietnamPlus.
WB: Vietnam's economy could converge toward pre-pandemic rate from 2022 onward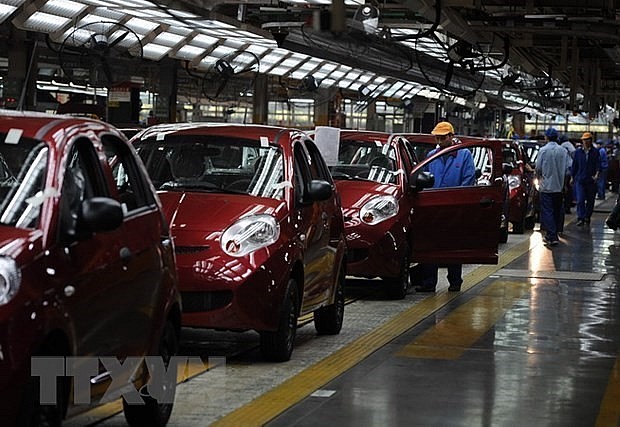 Vietnam's GDP is expected to expand by about 4.8% in 2021. Photo: VNA
In its East Asia and Pacific Fall 2021 Economic Update released on September 28, the World Bank said Vietnam's GDP is expected to expand by about 4.8% in 2021, and the economy could converge toward the pre-pandemic GDP growth rate of 6.5 to 7% from 2022 onward.
The bank said a sustained global recovery would ensure strong demand for Vietnamese products in its main export markets like the US, EU, and China.
According to the bank, aside from the second social protection support package, the government is considering tax relief to support businesses.
Fiscal policy would become more supportive with faster execution of public investment, especially once mobility restrictions are rolled back, it said. Given available fiscal space, the government should deploy further resources to mitigate adverse social impacts, the bank said, suggesting Vietnam pursue the goals of green growth and digitalisation to raise the resilience and sustainability of its economy.
In its September 2021 Vietnam Macro Monitoring, the bank also said the foreign direct investment (FDI) inflow suggests continued confidence in Vietnam's economy./.
US-ASEAN Business Council
For more than 35 years, the US-ASEAN Business Council has been the premier advocacy organization for US corporations operating within the dynamic Association of Southeast Asian Nations (ASEAN), serving as the leading voice of the US private sector in promoting mutually beneficial trade and investment relationships between the US and Southeast Asia.
ASEAN now represents more than 650 million people and a combined GDP of US $2.8 trillion across Brunei, Cambodia, Indonesia, Laos, Malaysia, Myanmar, the Philippines, Singapore, Thailand and Vietnam.
The Council's members include many of the world's largest American multinational corporations in numerous industries and range from those that have been working in Southeast Asia for more than a century to newcomers entering Asia's most dynamic regional economic community.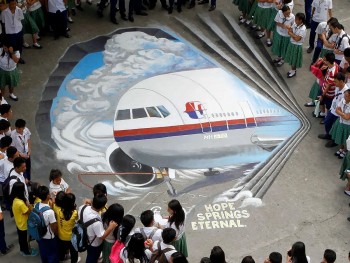 World
The world might never know what really happend when these planes went off the radar. Let's take a look at some of the unsolved mysteries of aircraft disappearances.