US canceled 1,000 visas of Chinese students to stop them 'stealing military research'
The US says it has revoked more than 1,000 visas of Chinese graduate students and researchers who it says pose a national security risk.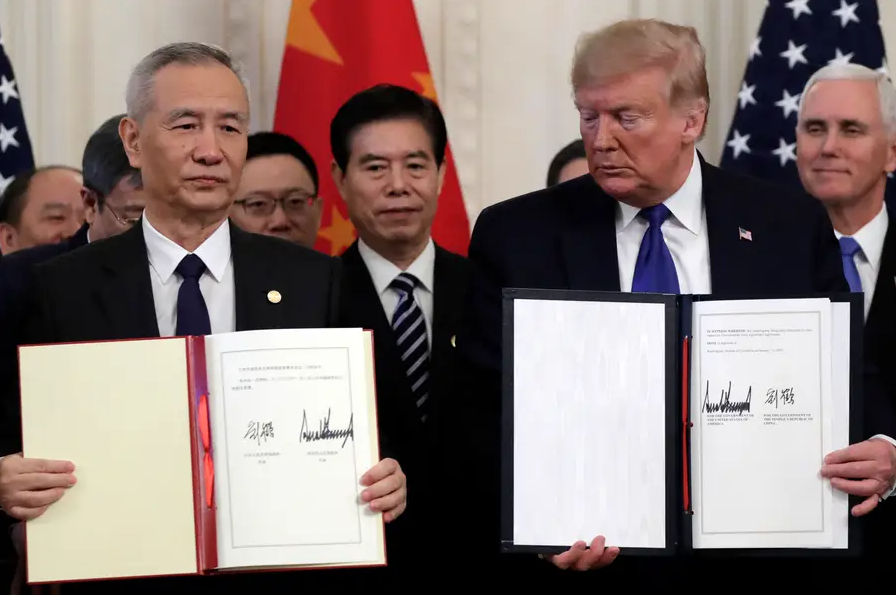 President Donald Trump holds the signed a trade agreement with Chinese Vice Premier Liu He, in the East Room of the White House, Wednesday, Jan. 15, 2020, in Washington. (Photo: AP)
The US government has canceled the visas of more than 1,000 Chinese students and researchers who it says pose a national security risk.
The State Department said on Wednesday that the administration was revoking visas of "high-risk graduate students and research scholars" from China to stop them from stealing "United States technology, intellectual property and information to develop advanced military capabilities."
Legitimate students from China who do not promote the "Chinese Communist Party's goals of military dominance" are welcome, a spokesperson added.
According to The Guardian, this action follows a proclamation in late May from President Donald Trump that "certain graduate level and above Chinese nationals associated with entities in China" that support or work with the Chinese military, the People's Liberation Army (PLA) would be blocked from entering the US. He said Chinese nationals studying in the US had stolen intellectual property and assisted the PLA.
The May Presidential Proclamation, which came into force in June, says that China "is engaged in a wide‑ranging and heavily resourced campaign to acquire sensitive United States technologies and intellectual property, in part to bolster the modernization and capability of its military, the People's Liberation Army."
Last month the US secretary of state, Mike Pompeo, flagged moves on student visas, telling a local radio show: "Not every Chinese student who is here is working on behalf of or at the behest of, the direction of the Chinese Communist party, but it's something President Trump has taken a serious, serious look at."
China has not commented on the visa revocations, but said in June that it opposed restrictions on Chinese students studying in the US, and asked the Trump administration to help build bridges between the two countries, Business Insider cited.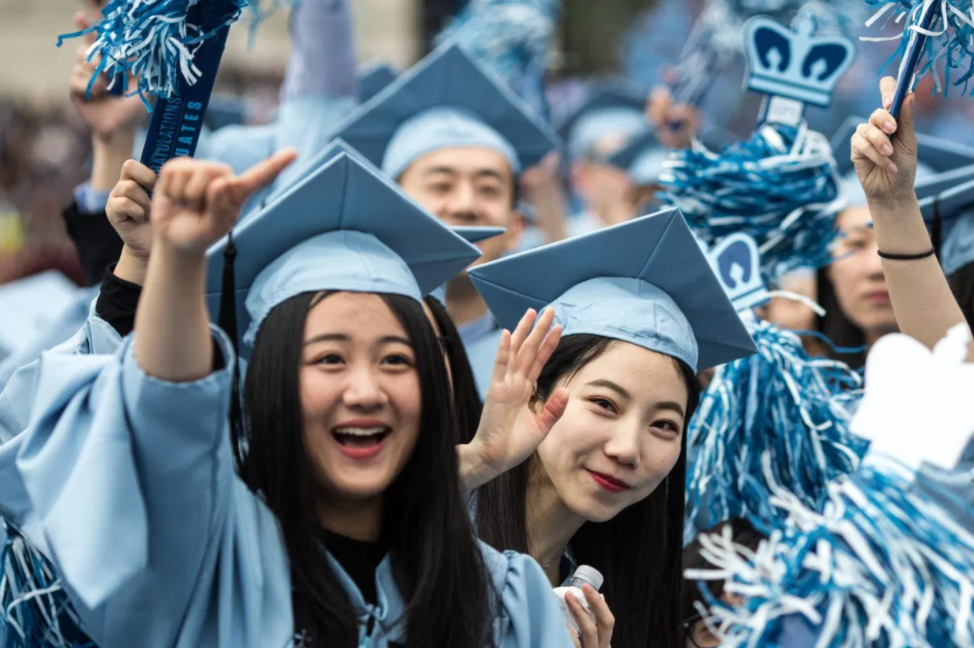 Chinese people make up the largest proportion of international university students in the US. (Photo: Asia Times)
Statistic of China students in US
Chinese people make up the largest proportion of international university students in the US, with about 370,000 enrolled in 2018-19, according to research by the National Association for Foreign Student Affairs. Some Chinese students enrolled in US universities said they received emailed notices on Wednesday from the US embassy in Beijing or US consulates in China informing them their visas had been canceled.
Nearly 50 students holding F1 academic visas including postgraduates and undergraduates said in a WeChat chatroom that the notices stated they would have to apply for new visas if they wanted to travel to the US.
"One of the things about the Chinese university system is that it's not uncommon for people to graduate from, like, the Jiangxi Military Studies University with a degree in forestry or English literature. The military element is legacy in a lot of cases," James Palmer, deputy editor of Foreign Policy and author on China, tweeted.
Tensions and trade disputes between Washington and Beijing have escalated in recent months. China has described the government's threat to ban Chinese-owned video app TikTok unless it sells its US business as "naked bullying".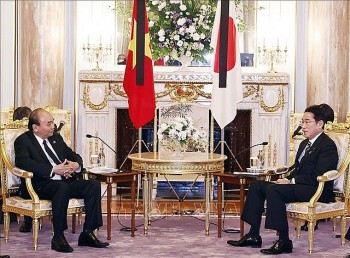 Friendship
Vietnam always treasures the extensive strategic partnership with Japan and views Japan as an important and long-term strategic partner, President Nguyen Xuan Phuc told Japanese Prime Minister Kishida Fumio in Tokyo on September 26.