US considers travel ban on millions of Chinese Communist Party members
The Trump administration is reportedly weighing imposing a travel ban on Chinese Communist party members and their family, with President Donald Trump saying further sanctions were possible and Beijing vowing retaliation.
As reported by the New York Times that the draft presidential proclamation would revoke visas for members of the Chinese Communist party as well as their families. Such restrictions would be sweeping, potentially affecting the more than 90 million party members and their families, reported CNN.
Nearly three million Chinese citizens visited the United States in 2018, though the numbers have plummeted due to the coronavirus pandemic and the current ban on most travelers from China. The U.S. government has no recognization of party status for a vast majority of them. So trying to immediately identify party members to either prevent their entry or expel those already in the United States.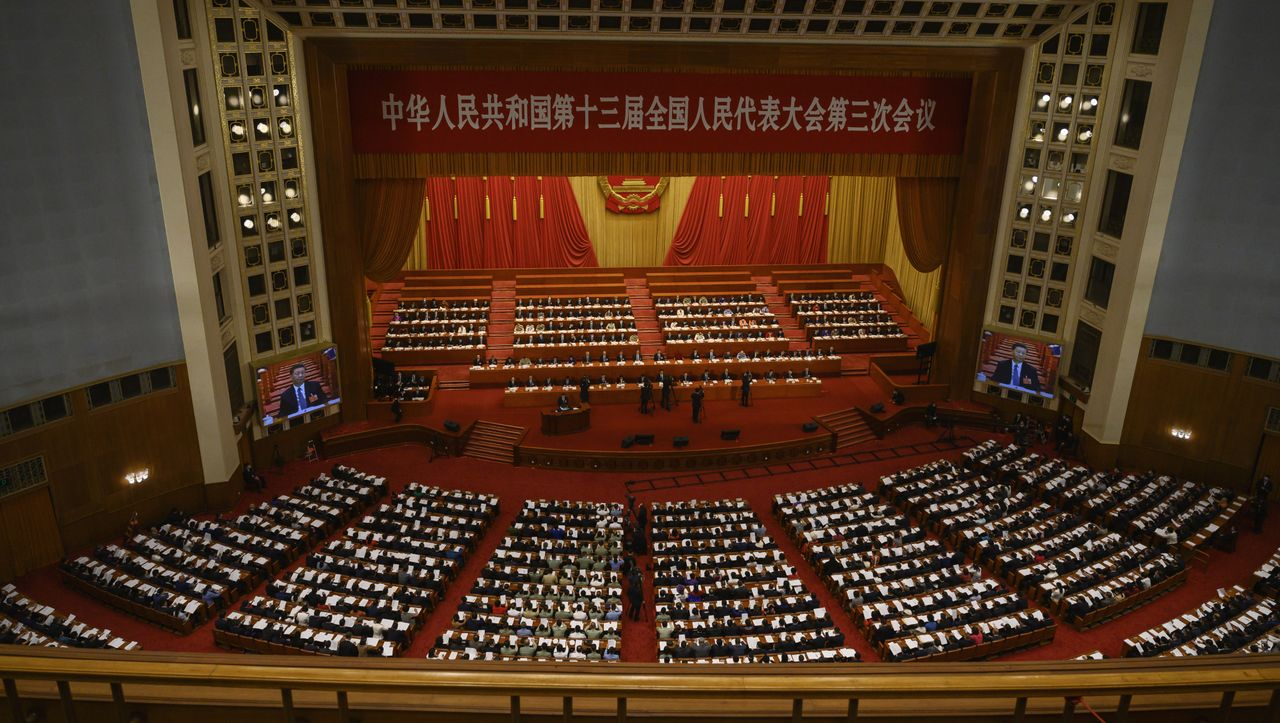 The draft proclamation on China Communist party members reportedly contained a travel ban similar to one in 2017 one on Muslim-majority countries. Photo: Kevin Frayer/Getty Images
According to the Reuters, the draft presidential order had been circulated, but deliberations were at an early stage and the issue could still be rejected by President Donald Trump.
They include many members of China's corporate elite, who would be unable to travel to America to do business. Alibaba (BABA) founder Jack Ma, Dalian Wanda Group founder Wang Jianlin and BYD founder Wang Chuanfu are all members of the Communist Party. Ma, who has a net worth of nearly $50 billion, according to Bloomberg, was famously outed as a communist nearly two years ago by the People's Daily.
Dalian Wanda owns the world's biggest movie theater chain, AMC (AMC). BYD is one of China's leading electric carmakers and boasts Warren Buffett's Berkshire Hathaway (BRKA) among its major shareholders.
Tencent (TCEHY) founder Pony Ma and Xiaomi chairman Lei Jun are also members of the National People's Congress (NPC), the country's top legislative body. And Baidu (BIDU) founder Robin Li is a member of the Chinese People's Political Consultative Conference (CPPCC), a top political advisory body.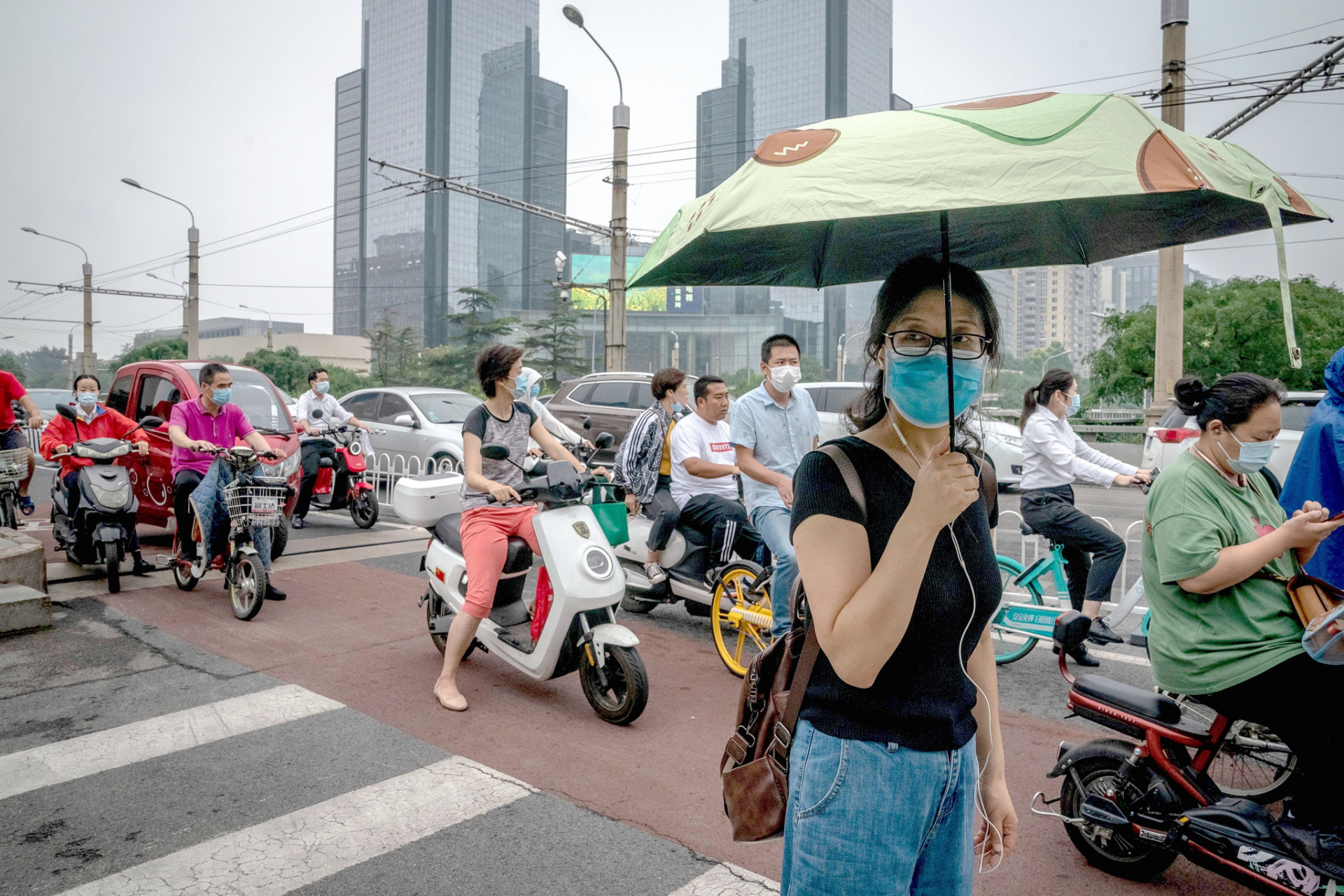 Morning rush hour in Beijing this month. A broad travel ban would be the most provocative U.S. action against China since the start of the trade war in 2018. Photo: Roman Pilipey/EPA/ Shutterstock
A government survey conducted last year indicated that more than half of 8000 entrepreneurs were members of the Chinese Communist Party. A quarter of the total respondents were members of the NPC, while roughly a third were members of the CPPCC.
"China's rich and powerful are almost all party members," said Willy Lam, adjunct professor at the Center for China Studies at the Chinese University of Hong Kong, adding that becoming a communist party member would help to attain bank loans and do business with state-run firms.
The secretary of state, Mike Pompeo, said on Wednesday the US would be placing visa restrictions on "certain employees" of Chinese technology firms including Huawei, but provided no details.
The US attorney general, William Barr, accused China of conducting "economic blitzkrieg - an aggressive, orchestrated, whole-of-government, and indeed, whole-of-society campaign to seize the commanding heights of the global economy and to surpass the United States as the world's preeminent superpower."
CNN stated that the travel ban to the U.S would result in serious problems for China executives and their firms. The typical example is Alibaba and Baidu, both are traded on stock exchanges in the United States.
The spokesperson of China's Ministry of Foreign Affairs said on Friday that a travel ban would be "very absurd", adding that the report of the possible ban had "caused a very big reaction among Chinese people."
"If this report is true, then the United States is blatantly going against 1.4 billion Chinese people," Hua said at a press.
David Zweig, professor emeritus and director of the Center on China's Transnational Relations at the Hong Kong University of Science and Technology pointed out that many senior academics are also members of the Chinese Communist Party, and the move could have serious repercussions for Chinese students who study in the United States. Lam, though, said he thinks the move is instead likely intended to "send a message," even if the United States sacrifices some business interests, added CNN.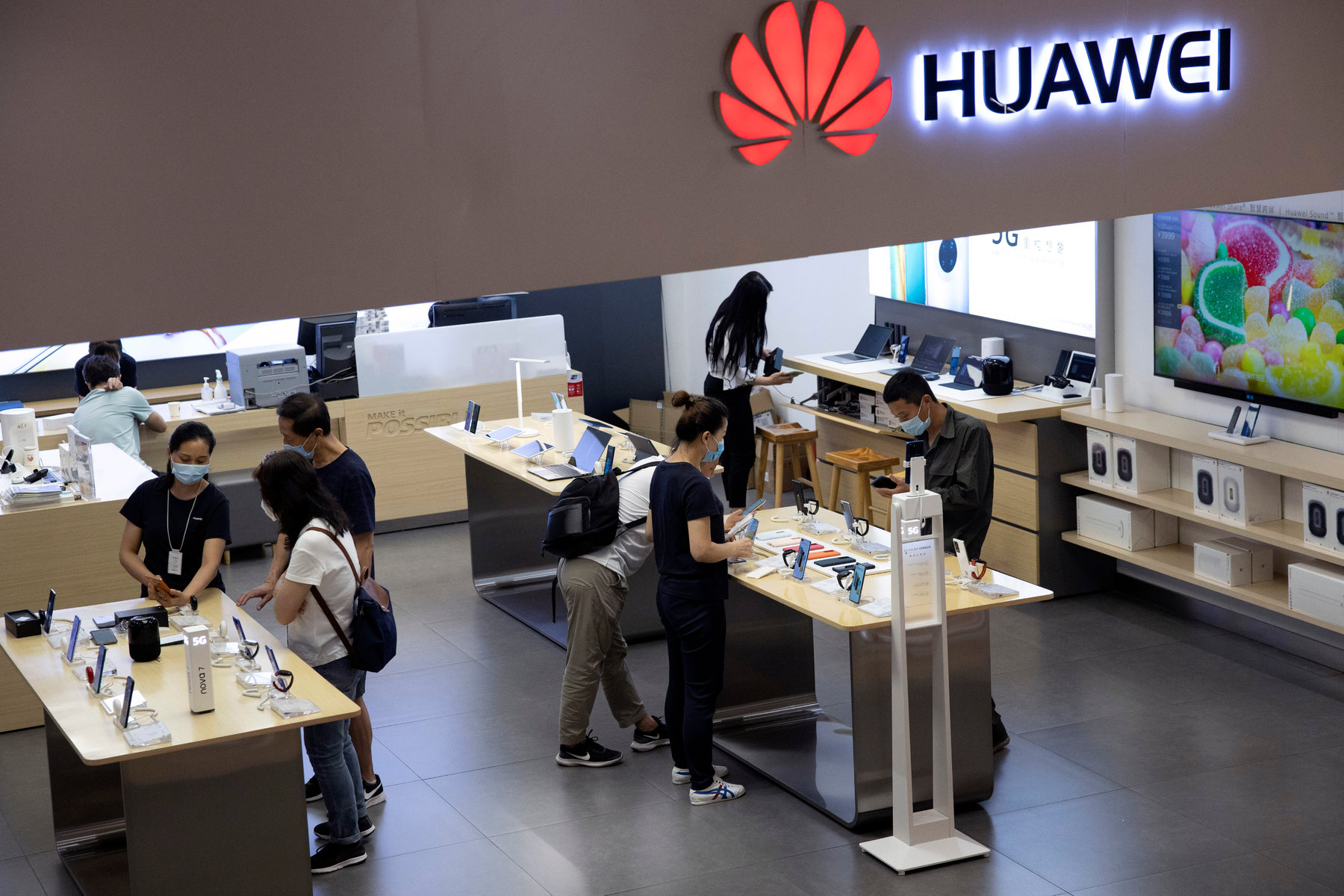 The United States government published an interim rule on Tuesday that would bar Pentagon and NASA contractors from using technology from Huawei and other Chinese telecommunications companies.
Photo: Ng Han Guan/Associated Press
It is informed by the New York Times that the presidential order would be quite similar to the Immigration and Nationality Act used in a 2017 travel ban on a number of predominantly Muslim countries that gives the president power to temporarily block travel to the U.S. by foreign nationals who are deemed "detrimental to the interests of the United States."
Relations between the world's two largest economies have sunk to the lowest point in decades as they clash over China's handling of the coronavirus outbreak, imposing a sweeping and controversial national security law of Hong Kong, disputed claims in the South China Sea as well as over Chinese telecom giant Huawei, reported Reuters
Keith Krach, US secretary for economic affairs, praised the UK for its decision to exclude Huawei from Britain's 5G networks.
"We all have had experience with bullies and the one thing I know is that they back down when they are confronted and they really back down when you have your friends standing by your side, and the US is prepared to be that friend," Krach said.
Meanwhile, the Chinese foreign ministry proclaimed that "China will make the necessary response to the wrong actions of the US, including sanctions against US entities and individuals."
China's liaison office in Hong Kong also said: "Unreasonable meddling and shameless threats by the United States are typical gangster logic and bullying", adding that "No external force can stop China's determination to maintain national sovereignty and security for Hong Kong's long-term prosperity and stability", according to the Guardian.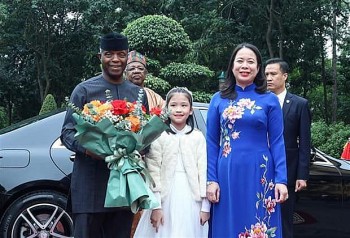 National
The two countries have strived to raise their bilateral trade to over USD 500 million and become important trade partners of each other in respective regions.