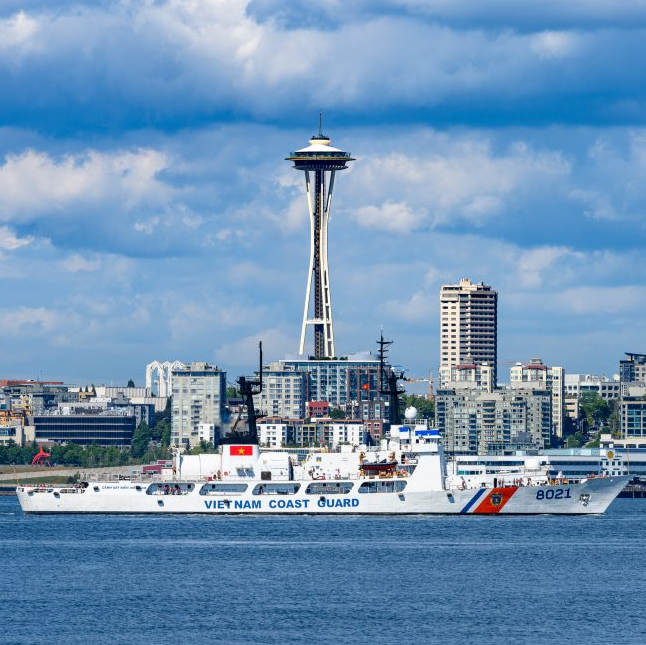 Photo: My Edmonds News
The US newspaper My Edmonds News has published the latest images of the ship painted with the number and symbol of the Vietnam Coast Guard. The United States is testing its USCGC John Midgett coast guard ship, a Hamilton-class cutter in Washington, and is expected to deliver it to Vietnam in the coming weeks.
Accordingly, the vessel has carried hull number 8021, and its chimney has been painted with the Vietnamese flag. The US is doing a test run in Elliott Bay and Puget Sound, Washington State, before transferring it to Vietnam.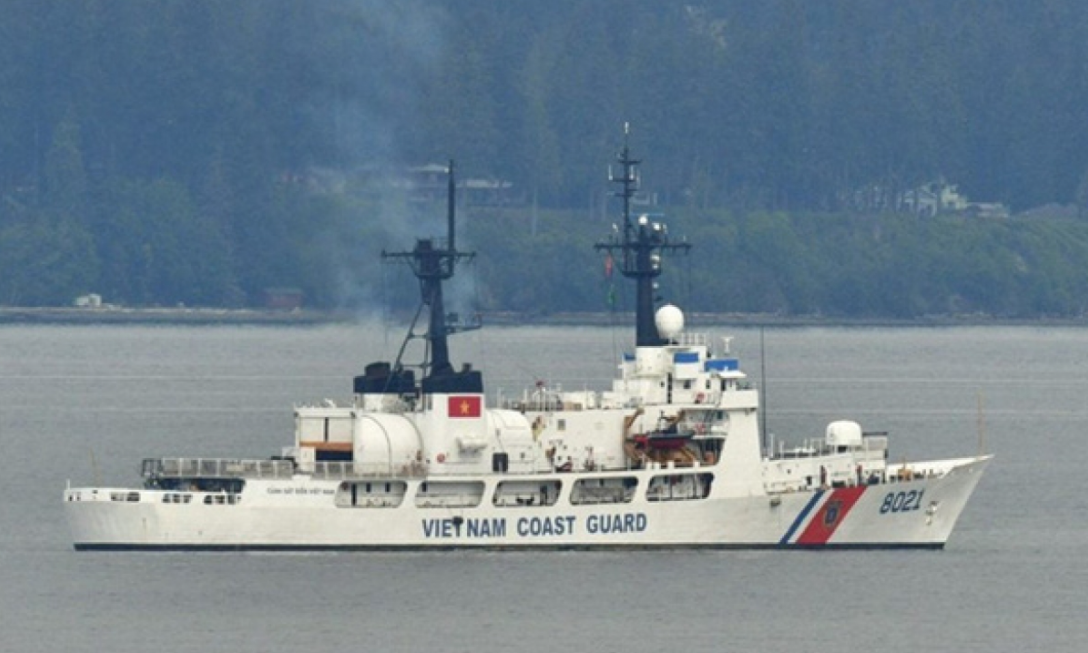 Photo: VN Express
This is the second Hamilton-class cutter the US will have handed over to Vietnam under its Excess Defence Articles (EDA) program. The EDA offers excess military equipment to US partners and allied countries in support of military and security modernization efforts, according to VOV.
The ship is expected to improve the Vietnam Coast Guard's maritime domain awareness, increase its capacity to perform maritime law enforcement operations, and conduct search and rescue and other humanitarian response operations.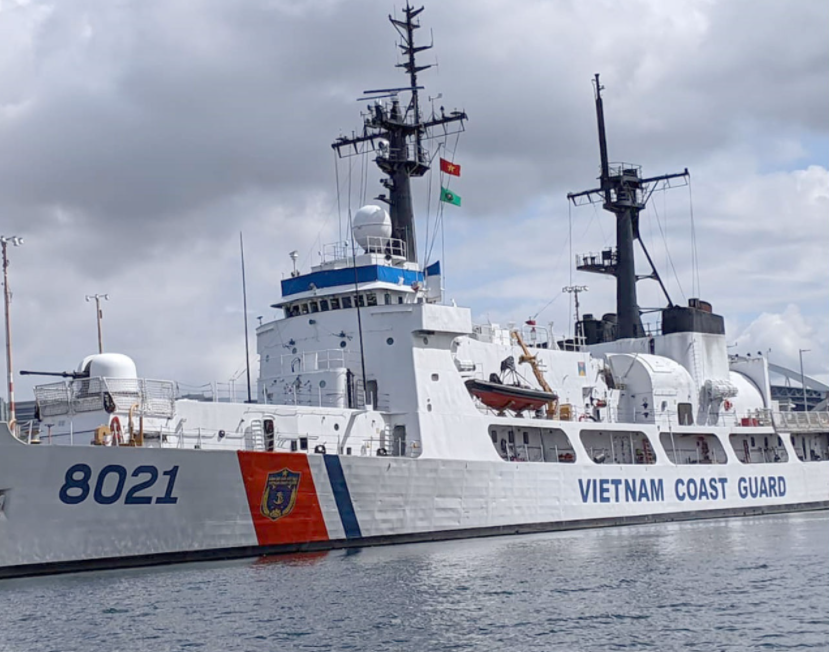 Photo: Thanh Nien
On April 9, the U.S. has handed over a training center, maintenance workshop, and port infrastructure to the Vietnam Coast Guard, signifying closer defense ties. Speaking at the event, Vietnam Coast Guard commander Lieutenant General Nguyen Van Son said that Vietnam highly appreciated the U.S. gesture and considered the event "an important milestone of the Vietnam-U.S. partnership," helping Vietnam improve its law enforcement capacity at sea.
In 2017, the U.S. Coast Guard handed over the Hamilton-class (the second-largest class of vessels in the U.S. Coast Guard) USCGC Morgenthau cutter to the Vietnam Coast Guard under their Excess Defense Articles (EDA) program. The ship was then commissioned for the Vietnam Coast Guard and renamed CSB 8020.
The U.S. has also sold a total of 24 Metal Shark high-speed patrol boats and is overhauling the USCGC John Midgett, another Hamilton-class vessel, to hand it over to Vietnam, VN Express cited.
Valerie Mai