US Hands Over Lost Artifacts and Antiquities to Vietnam
The Vietnamese Embassy in the United States received a number of artifacts and antiquities from the FBI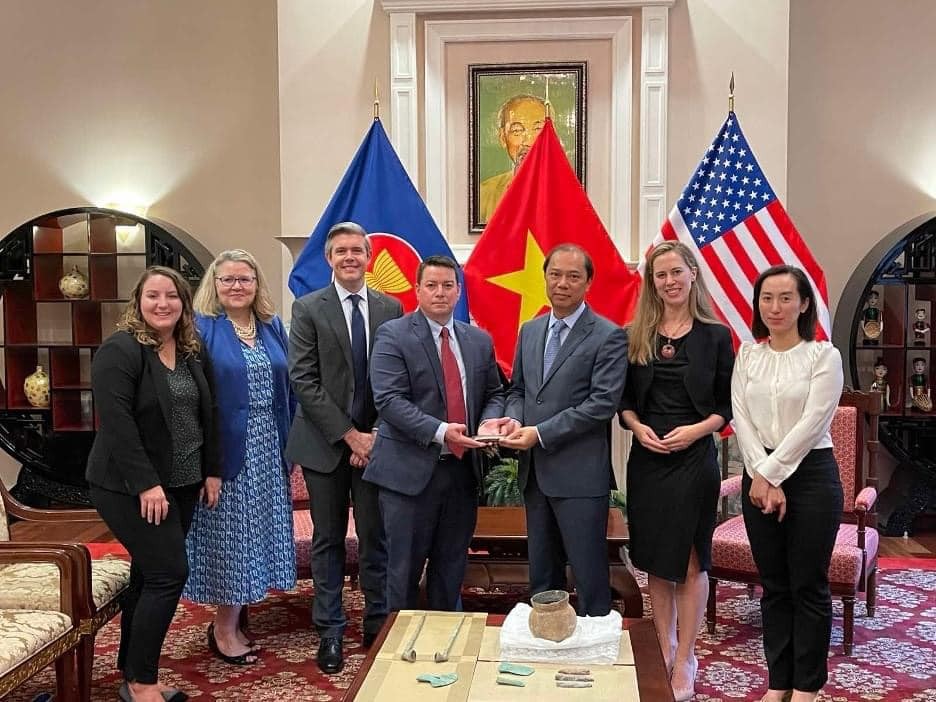 Ambassador Nguyen Quoc Dung (third from right) at the handover ceremony of Vietnamese antiques from representatives of the FBI, the US Department of State and the US Department of Homeland Security. Photo: VNA
Vietnamese Ambassador to the US Nguyen Quoc Dung on August 5 presided over a ceremony to receive a number of cultural artifacts and antiquities from the US Federal Bureau of Investigation (FBI) with the witness of representatives from the bureau, the US's Department of State and the Department of Homeland Security as well as Vietnamese resident media agencies in Washington DC.
The FBI said that through the investigation process, their cultural and art crime investigation team in 2013-2014, in the largest single recovery of cultural property in FBI history, discovered and seized a a large collection of more than 7,000 cultural artifacts and antiquities illegally kept by an American citizen. This person, before his death, expressed his wish to return cultural artifacts and antiques to the community and country of origin.
FBI acknowledged that the man did not keep detailed records about the origins or details of his various artifacts and the remains. Therefore, for the past years, the FBI has worked with archeologists, anthropologists, tribal experts and foreign governments to handle and return the remains.
After classifying, storing and coordinating appraisal with experts to determine the origin of the aforementioned artifacts and antiquities, the FBI determined that there were a number of artifacts of Vietnamese origin, specifically one vase/pot, one tool set consisting of eight copper pieces and one stone ax, exact date unknown, wants to return to Vietnam.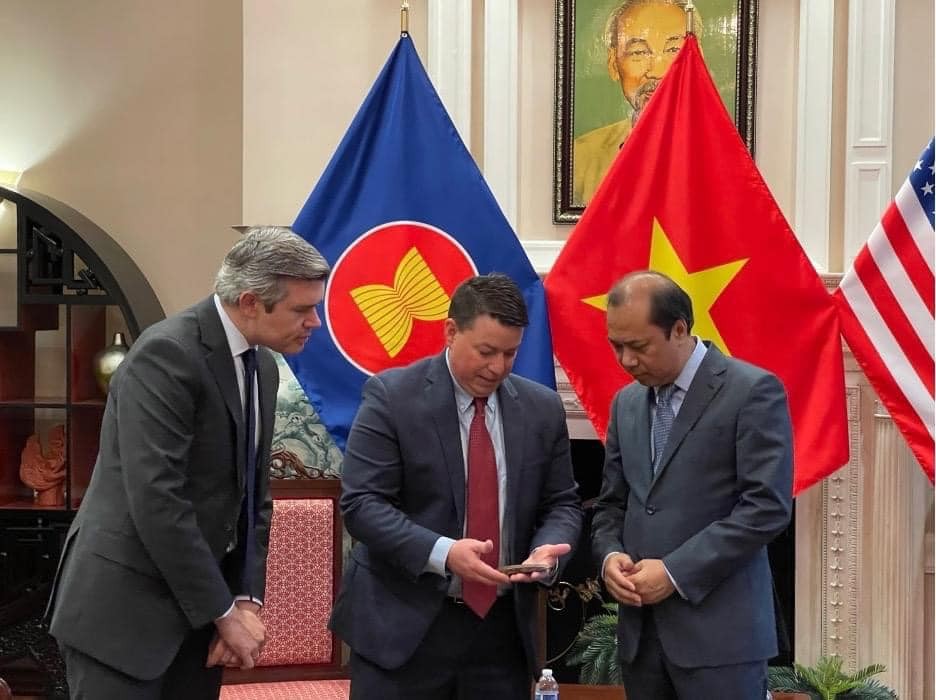 Ambassador Nguyen Quoc Dung receives Vietnamese antiques from representatives of the FBI, the US Department of State and the US Department of Homeland Security. Photo: VNA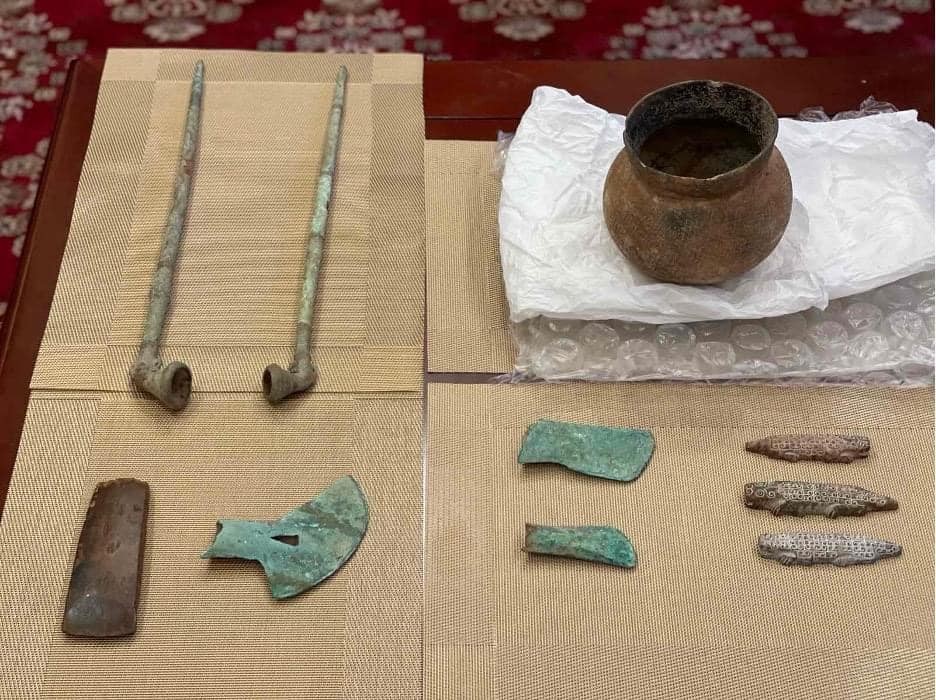 The returned antiquities including one vase, one tool set consisting of eight pieces of copper, and one stone axe. Photo: VNA
The seizure, preservation, identification, and return of such a large amount of cultural artifacts and antiques requires a lot of time and effort, demonstrating the goodwill and commitment of the US in enforcement of the United Nations Convention against Transnational Organized Crime (UNTOC).
Under the authorization of domestic authorities, the embassy will receive these artifacts and will soon return them to Vietnam, handing them over to the Ministry of Culture, Sports and Tourism and the Vietnam National Museum of History, for the assessment, research and exhibition.
Speaking at the event, Ambassador Nguyen Quoc Dung said that Vietnam and the US have implemented many bilateral cooperation and professional coordination activities on the basis of the "Memorandum of Understanding on prevention and control of transnational crimes" signed between the Ministry of Public Security and the FBI.
Most recently, in February 2022, Minister of Public Security To Lam and FBI Director Christopher A. Wray held an online conference on cooperation in combating transnational crimes between the two countries.
Ambassador Dung affirmed that the Vietnamese Embassy in the US is always ready to play the role of a bridge and further promote cooperation between ministries, branches and agencies of the two countries.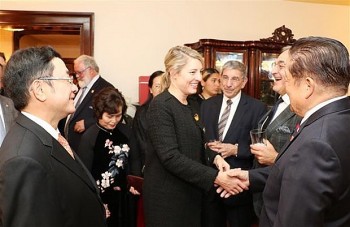 Friendship
Canadian Foreign Minister Melanie Joly believes in a prosperous future between Canada and Vietnam.