US's warns about mysterious seed packages possibly from China
The unsolicited packages shipped from China have been appearing in postboxes across US and China offers to help US investigate source of these mystery packages.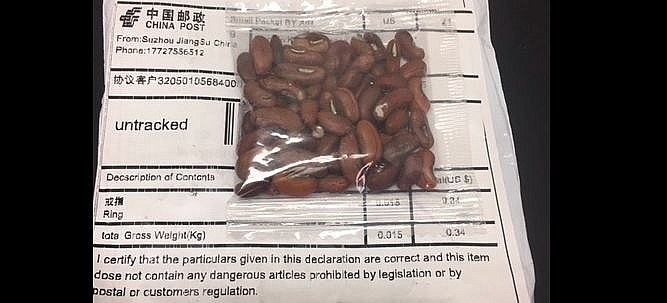 Seed packages shipped from China. Photo: LA County Agricultural Commissioner
US warned not to plant mysterious seeds appearing in the mail
According to the Guardian, residents in more than a dozen states recently reported receiving seed packets they did not order that appeared to have been sent by mail from China.
Agriculture officials in at least 27 states issued warnings this week about unsolicited shipments of foreign seeds and advices people to contact the authorities instead of planting them.
The US Department of Agriculture said it is working with the Customs and Border Protection, other federal agencies, and the state department to investigate the situation.
The department is urging US residents to report the suspicious packages and not plant the seeds. But it it "doesn't have any evidence indicating this is something other than a 'brushing scam' where people receive unsolicited items from a seller who then posts false customer reviews to boost sales".
Mystery Seed Package From China Shows Up in NYC Woman's Mailbox
China offers to help US investigate source of Mystery Seed Package
The Chinese postal service has offered to help investigate the source of mysterious packages of seeds that have been appearing in people's postboxes in the United States, according to SCMP
In 28 July, Chinese foreign ministry spokesman Wang Wenbin told a regular press briefing: "China Post has asked the United States Postal Service to return this faked mail to China so China can investigate."
Wang said information labels on the packages appeared to be forged, according to checks by China's postal service, adding that there were errors in the information attached to the packages.
Wang also said the Chinese postal service strictly adhered to the Universal Postal Union's rules about handling seeds.
The mystery packages appeared at a time of growing tension between the two countries, including the recent tit-for-tat consulate closures.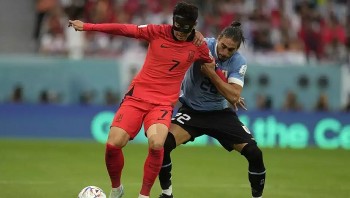 World
Both South Korea and Ghana are searching for their first wins at this year's World Cup. Ghana are facing the prospect of an early elimination from World Cup 2022 Group H when they travel to the Education City Stadium to face South Korea on Monday.