Interview with US Ambassador to Vietnam Marc Knapper
Veterans and Young People Play Key Role in Boosting US-Vietnam Relations: US Ambassador
In an interview with the Vietnam Times about the United States - Vietnam's people-to-people relations, US Ambassador to Vietnam Marc Knapper said veterans and young generations were important forces to enhance the bilateral friendship in the past, present, and future.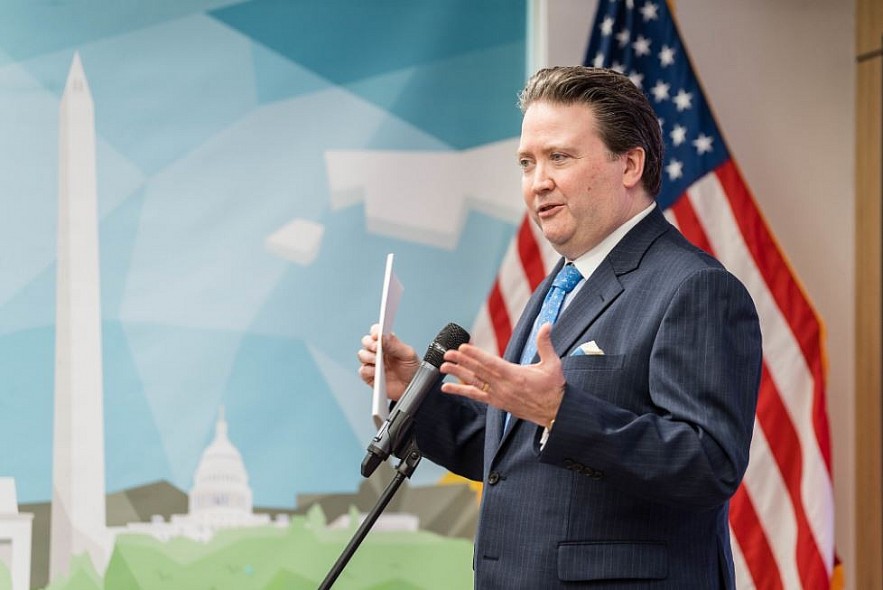 US Ambassador to Vietnam Marc Knapper.
How do you assess the potential of the bilateral relationship in the coming time?
Our bilateral relationship has never been better. Our two countries have transitioned from a history of conflict and division to a Comprehensive Partnership that now spans political, security, economic, and people-to-people ties. I am constantly amazed by the breadth of bilateral initiatives we've covered since I arrived. Recently, I met with dozens of US medical professionals on a joint humanitarian medical mission in Phu Yen; I spoke with US banks that are working to expand their operations in Vietnam; and I talked to young students preparing for their future careers at the opening of our new US - Vietnam Cooperation Center at the Diplomatic Academy of Vietnam.
We currently are working together on a variety of issues in different areas. This diversity of collaborative efforts is an essential element to continue enhancing our growing partnership. I am particularly encouraged by the robust exchange of visits of American and Vietnamese leaders, like the visit of Vice President Kamala Harris last year, the visit of Deputy Secretary of State Wendy Sherman in June, and Prime Minister Chinh's recent visit to Washington. We also had the visit of Special Presidential Envoy for Climate John Kerry in February to discuss climate priorities, and we are expecting, even more visits soon. These visits have served as great opportunities for engagement between various government and business leaders, widening the scope of our efforts.
The United States is committed to supporting a strong, prosperous, independent Vietnam; ensuring a strong bilateral relationship between our two countries and mutual respect for each other's political systems continues to play an integral part in supporting that effort. It is truly an exciting time in the history of our relationship, and I am hopeful that we will continue to work closely together over the coming years.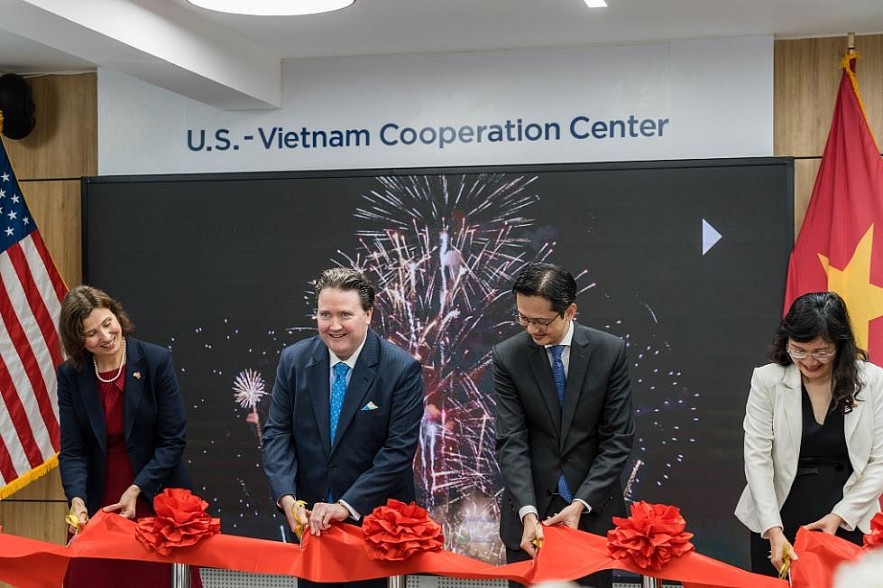 Opening ceremony of US Vietnam Cooperation Center at the Diplomatic Academy of Vietnam.
To what extent have people-to-people relations contributed to the two countries' relations?
Maintaining and expanding our people-to-people relations with Vietnam continues to be a priority for the US Mission to Vietnam. The best way for our people-to-people relations to develop further is by creating personal connections and increasing cross-cultural dialogue.
A great example of how we do this is through our exchange programs. Year after year, our exchange programs, like the Fulbright program, help to successfully build bridges between our countries in academic, professional, and personal settings. In fact, over 1,500 Americans and Vietnamese citizens have participated in the program to date.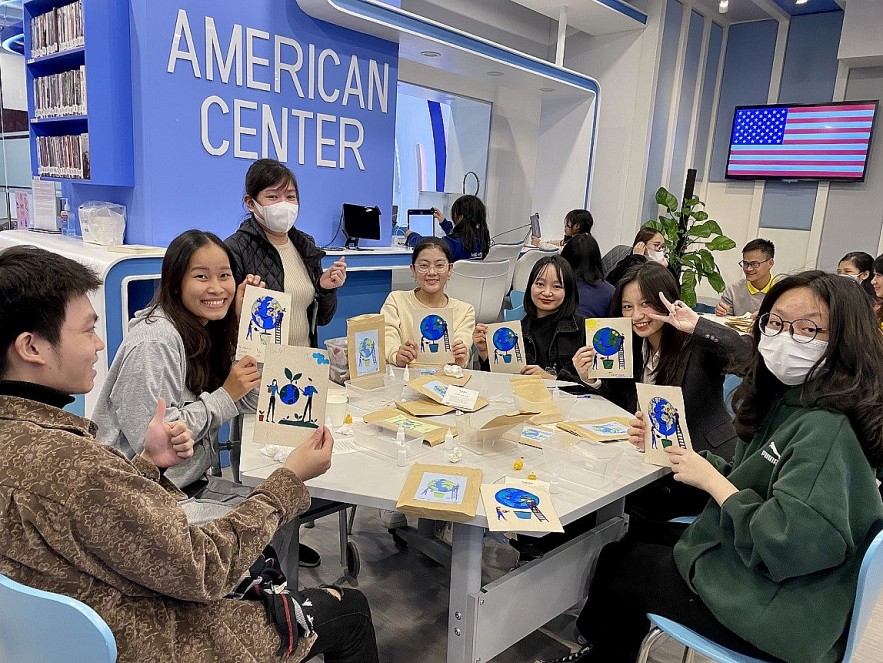 Young people join an event at The American Center.
These citizen exchanges do not end with Fulbright. Before the pandemic, nearly 30,000 Vietnamese students were studying at American schools every year. We are optimistic that even more Vietnamese will study in the United States in the years to come. While abroad, Vietnamese students engage in meaningful intercultural exchange and learn deeply about the culture and history of the United States. At the same time, their presence will also inform a new generation of Americans about Vietnam today. We are also excited to support a number of initiatives connecting Americans and Vietnamese people right here in Vietnam, including the arrival of the first group of Peace Corps Volunteers to teach English.
When I think about people-to-people ties, I also reflect back on the full range of engagements I have had here in Vietnam in my short time as Ambassador so far. I have been encouraged by the great sportsmanship at the regional Friendship Cup soccer tournament, the collaboration between health care professionals during the visit of the USNS Mercy hospital ship, the steady interest by Vietnamese businesspeople to expand operations with US partners, and the enthusiasm of young Vietnamese students eager to further their education at US universities.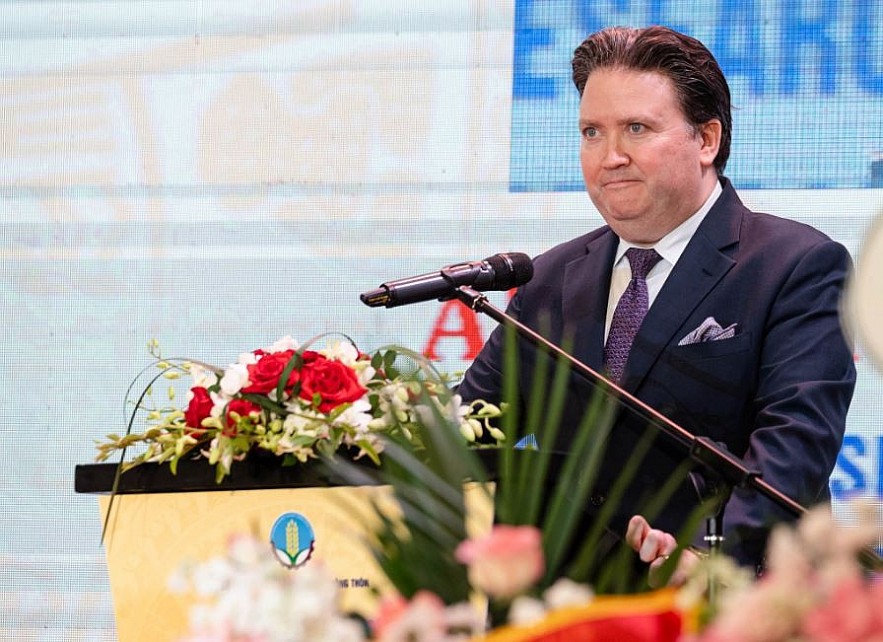 US Ambassador to Vietnam Marc Knapper.
What do you think about the role of veterans in promoting the two countries' people-to-people relations?
Tens of thousands of American veterans have made their way back to Vietnam over the years. My own late father was also a veteran, and he visited here three times when I last served in Vietnam as he strongly believed in the importance of reconciliation.
Many of the veterans that return come for short visits, but a significant number of veterans have enthusiastically volunteered on humanitarian projects, participated in Fulbright exchange programs, and worked on initiatives to improve the lives of everyday Vietnamese people, including by helping clear unexploded ordnance, teaching in universities throughout the country, and strengthening cross-cultural dialogue.
These veterans have played an essential role in facilitating the healing process of our two countries and have paved the way for our growing relationship through creating personal connections between the American and Vietnamese people.
Numerous American veterans have contributed to strengthening our bilateral relationship, and there have been notable instances in recent times.
When Secretary Kerry was here in February, he met with a group of Vietnamese and American veterans to hear about their experiences as part of our joint effort to address war legacy issues. Also, many veterans contribute by taking part in our Fulbright programs, making significant efforts to increase our bilateral cooperation.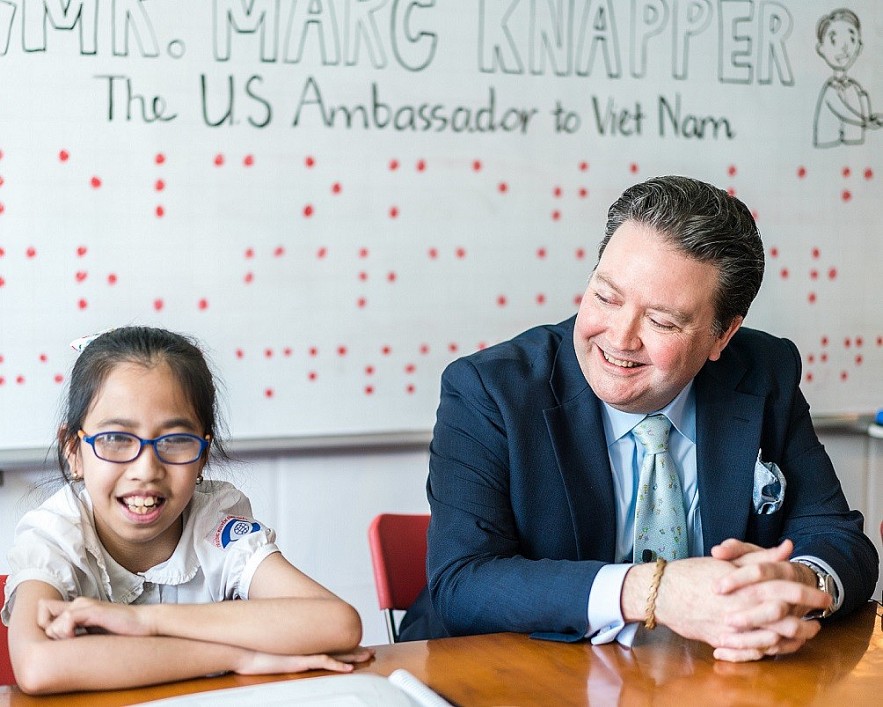 Ambassador Knapper chats with visually impaired students at a Vietnam and Friends English class.
The Vietnam of today is so much different than the Vietnam of even ten years ago, let alone fifty years ago. Yet, many young people in the United States have still not been exposed to narratives of modern-day Vietnam.
Veterans, especially the ones who are actively involved in our bilateral affairs, offer unique perspectives on the evolution of the US-Vietnam relationship. They have seen firsthand how effective communication, connection-making, and cultural exchange is the key to fostering positive relations. Veterans who are now playing a positive role in increasing cooperation between the United States and Vietnam will serve as an inspiration to the young people of both countries.
However, we cannot continue to rely solely on only a few voices. For that reason, we work to expand the bilateral partnership on a number of fronts, including economic cooperation, climate issues, people-to-people ties, and our growing cooperation on regional initiatives.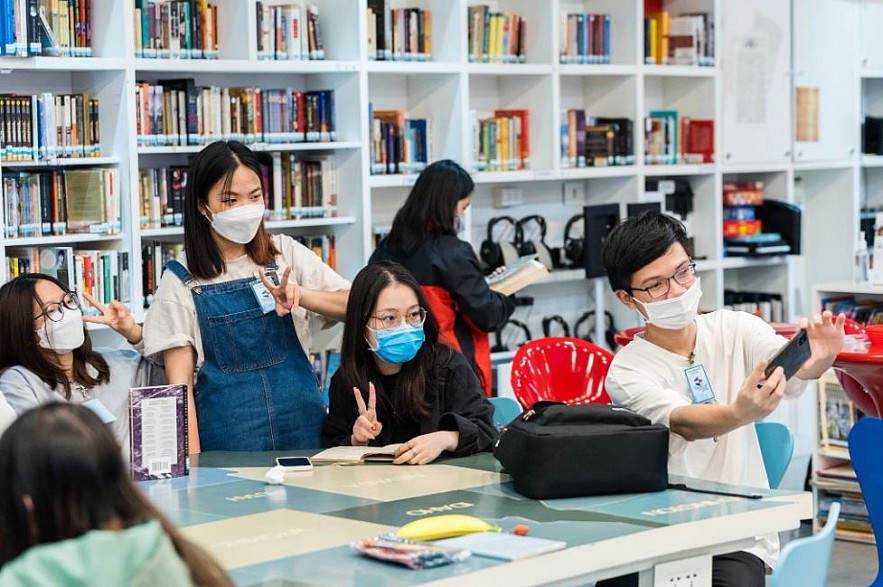 The American Center holds regular activities for young people.
How can young generations continue to nurture people-to-people ties between the two countries?
To continue the progress that has already been made, we should continue to promote opportunities for young people in the United States and Vietnam to engage with each other to facilitate deeper mutual cultural understanding. Through US government-sponsored programs like the Fulbright scholarship and the growing number of US colleges and universities creating partnerships with Vietnamese universities, many American students and young professionals are now studying, teaching, and working in Vietnam. The experiences that they have here and the friendships they make will continue to shape the relationship between our two countries.
The future of US-Vietnam cooperation looks bright, and young people play a key role in ensuring that our continued friendship is strong and flourishing. Through our continued cooperation in so many areas, we are steadily laying the groundwork for more and more bilateral and regional engagement. The next generation will play a key role in building on these efforts to help both of our nations prosper together.
Thank you, Ambassador!