Located on the floor of a 4-story house on Ly Chinh Thang Street, Ho Chi Minh City's District 3, "Ôtô Cafe Xưa" shop attracts an influx of customers. The coffee shop boasts a nostalgic vibe as it's decorated with several hundred antiques that are left by the shop owner's father, VNExpress reported.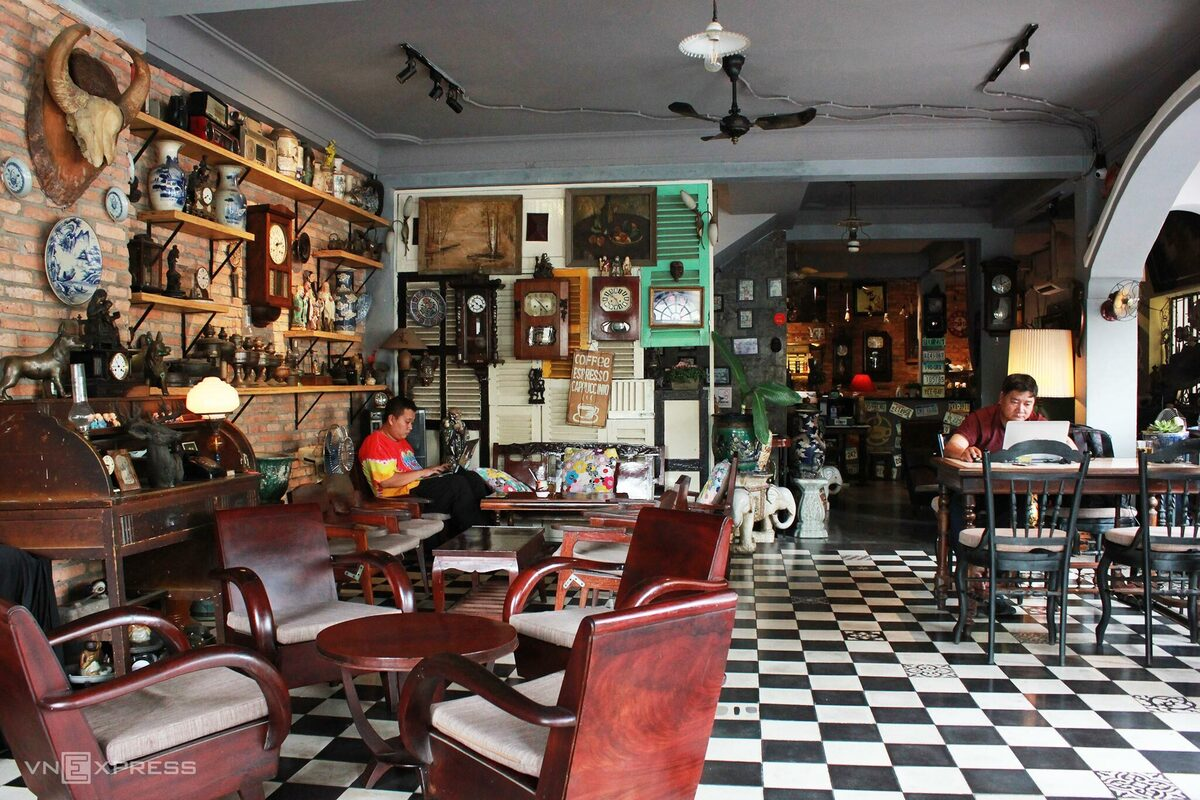 Photo: VNExpress
The coffee shop owner Nguyen Quoc Dung, 41, said that he has a strong passion for collecting antique items especially workable and applicable ones.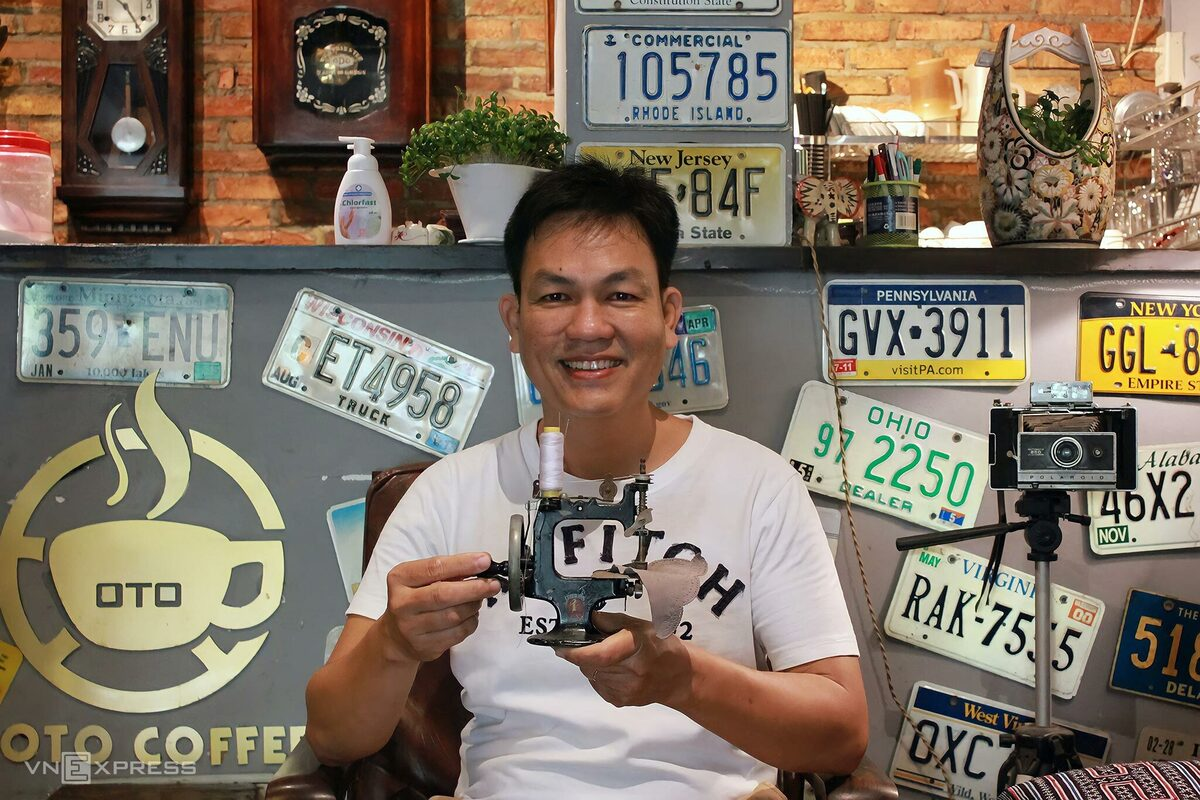 Photo: VNExpress
Mini sewing machine, manufactured from the 1940s to 1960s, is the item that Dung finds the most interesting. The machine still can sew small pieces of fabric.
Video by VNExpress
Fan, lamp, clock, cassette, etc all work well. Nevertheless, they use 110V power, Dung has to design their own transformer current.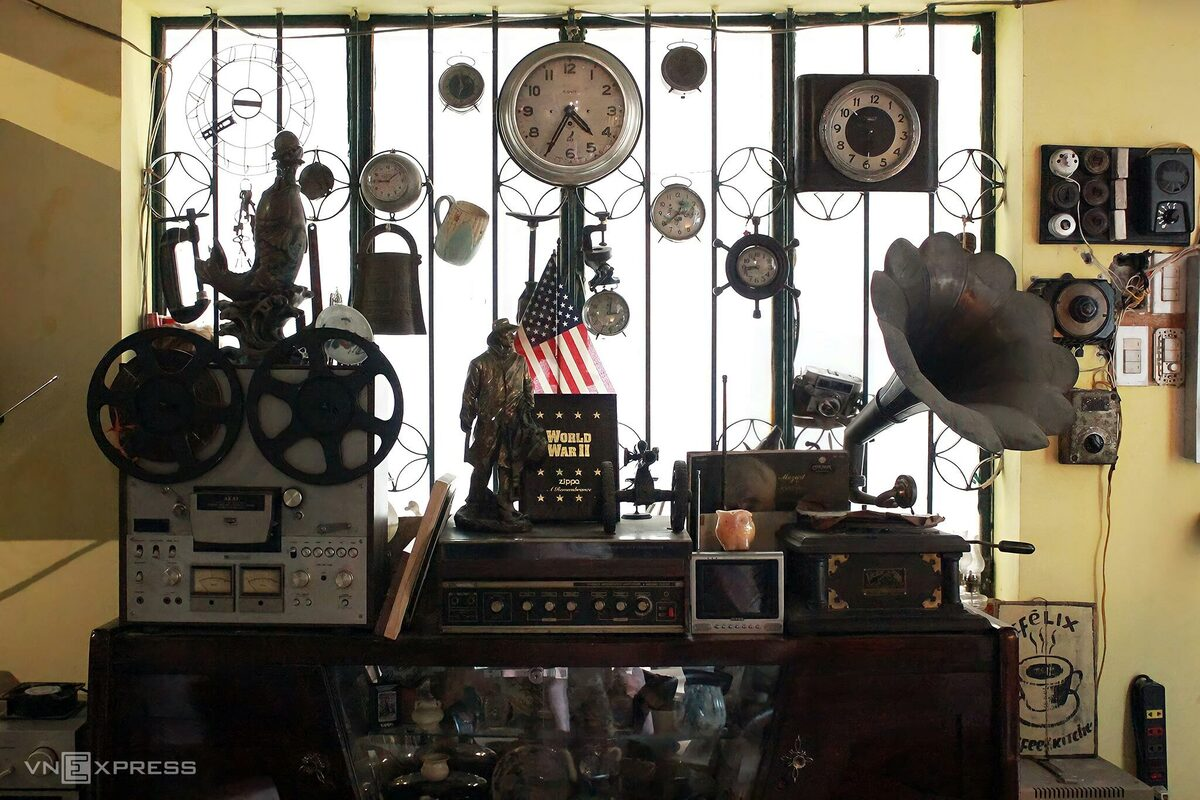 Photo: VNExpress
This sound system costs several hundred VND million. It includes a crank phonograph which was produced in the 1930s.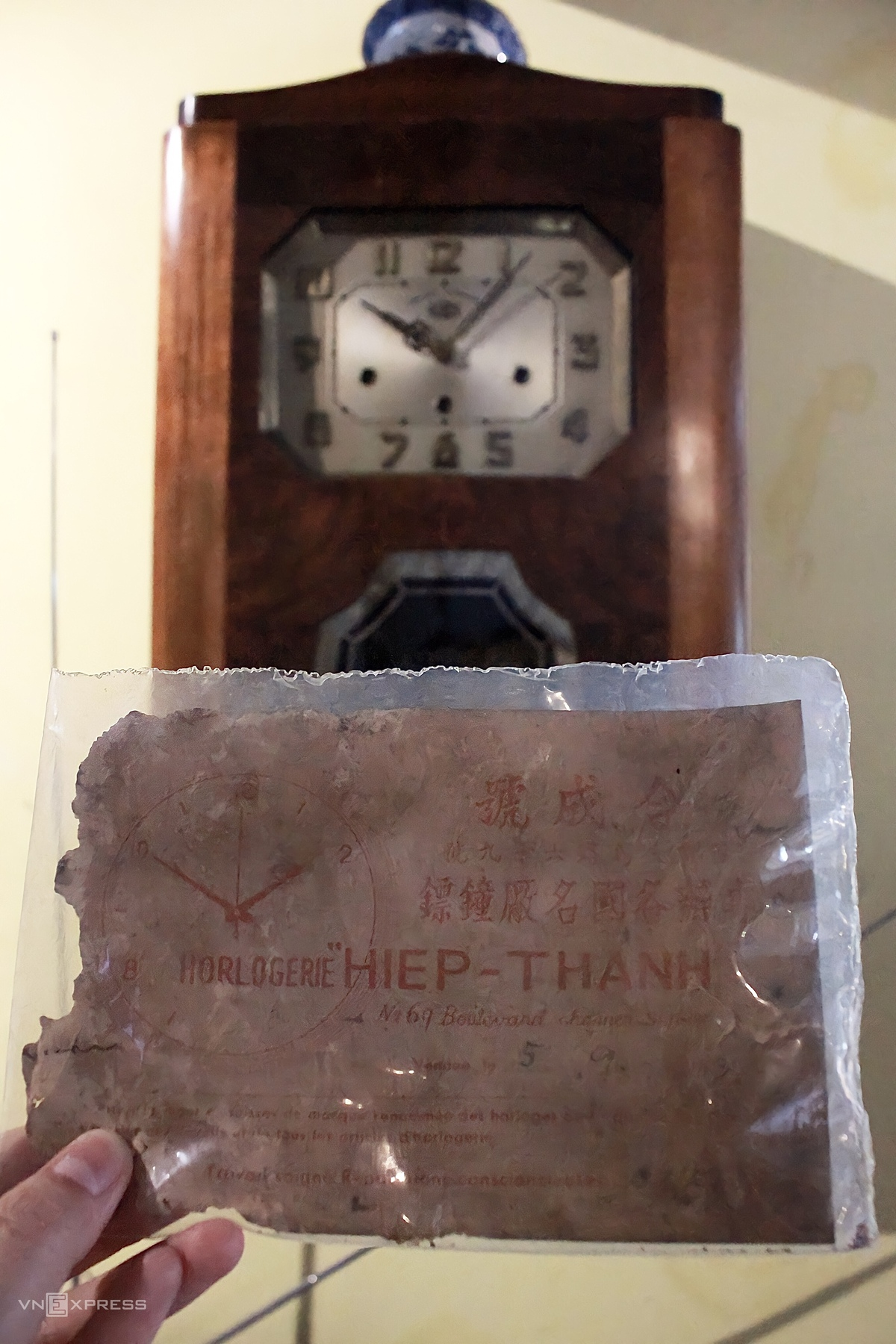 Photo: VNExpress
In addition to the gramophone, Dung is really a big fan of pendulum clocks. He said he likes the ODO-branded clock most since its purchasing receipt has been well-preserved. Dung's father bought this clock at a store on Charner Boulevard (now Nguyen Hue Street).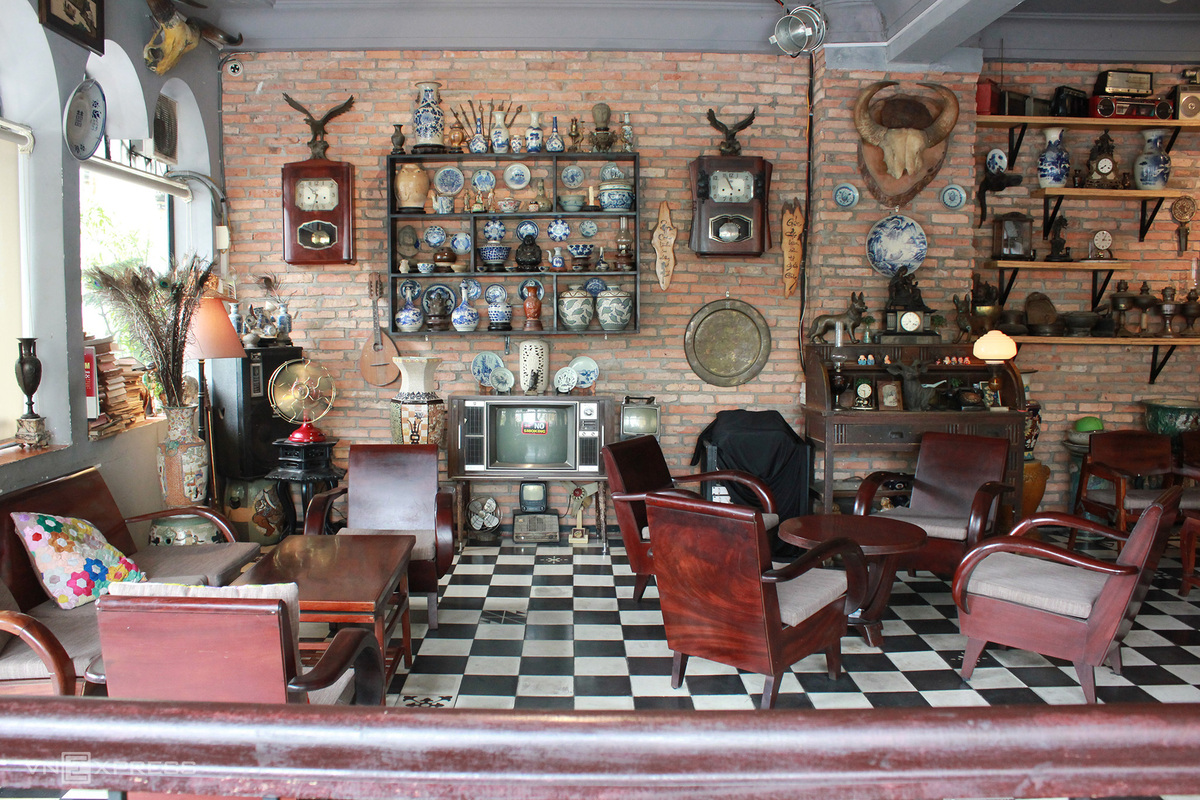 Photo: VNExpress
"My father previously displayed these antiques in a room. After his death, I utilize them to adorn my coffee shop. I have never thought they are loved by so many patrons", Dung said.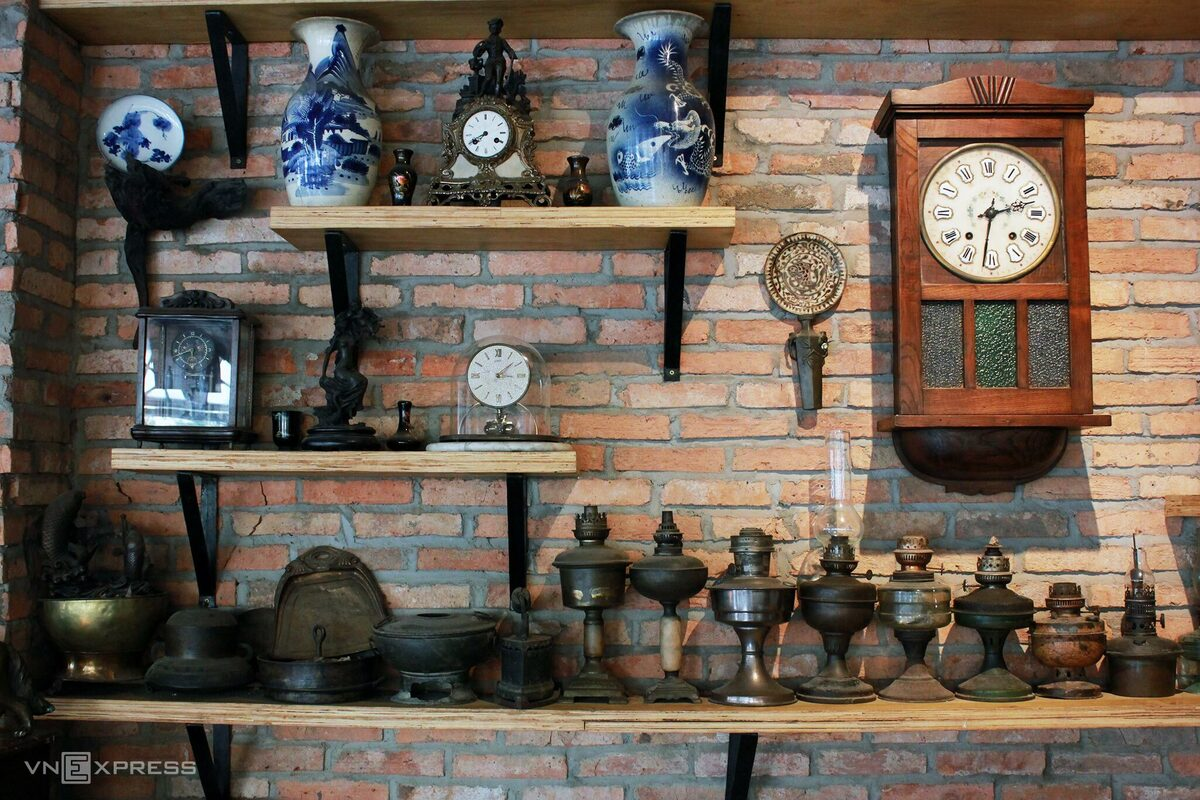 Photo: VNExpress
Mementos are mainly pottery, bronze, and wood objects dating back to a few hundred years ago.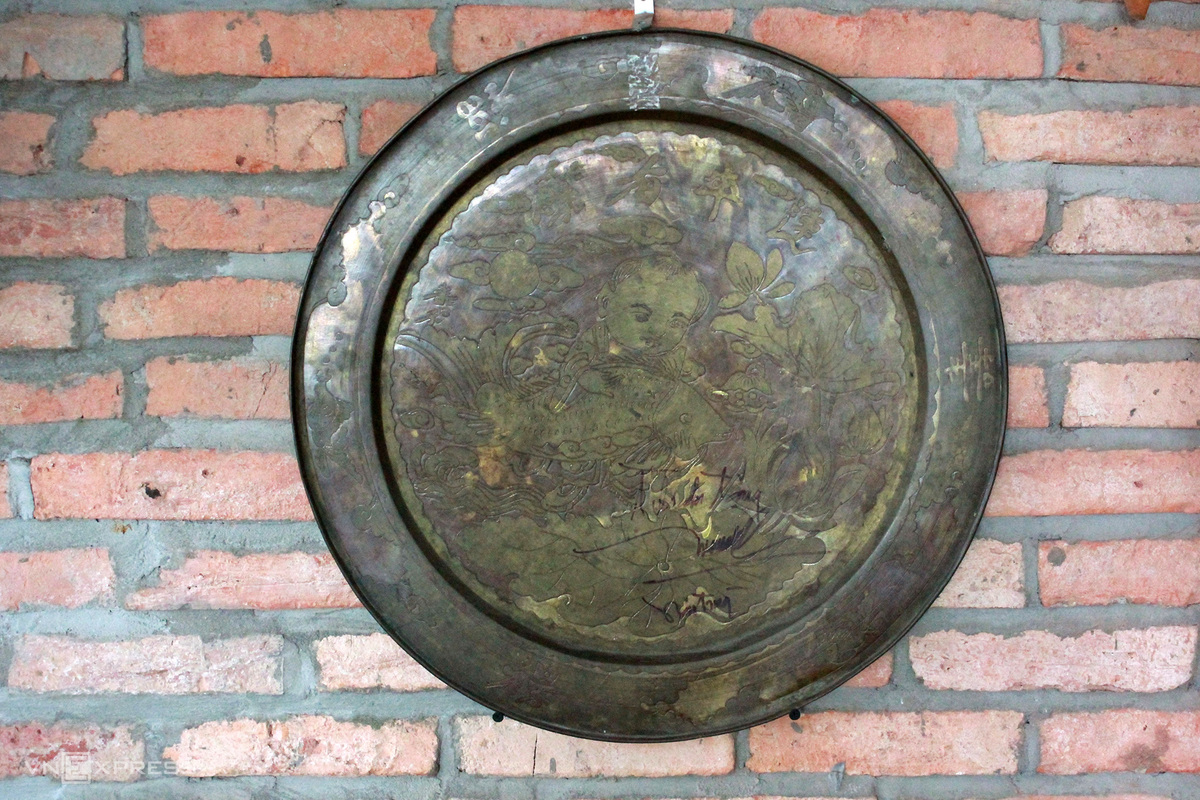 Photo: VNExpress
This was a rice tray of a noble family. Dung received it from an artist.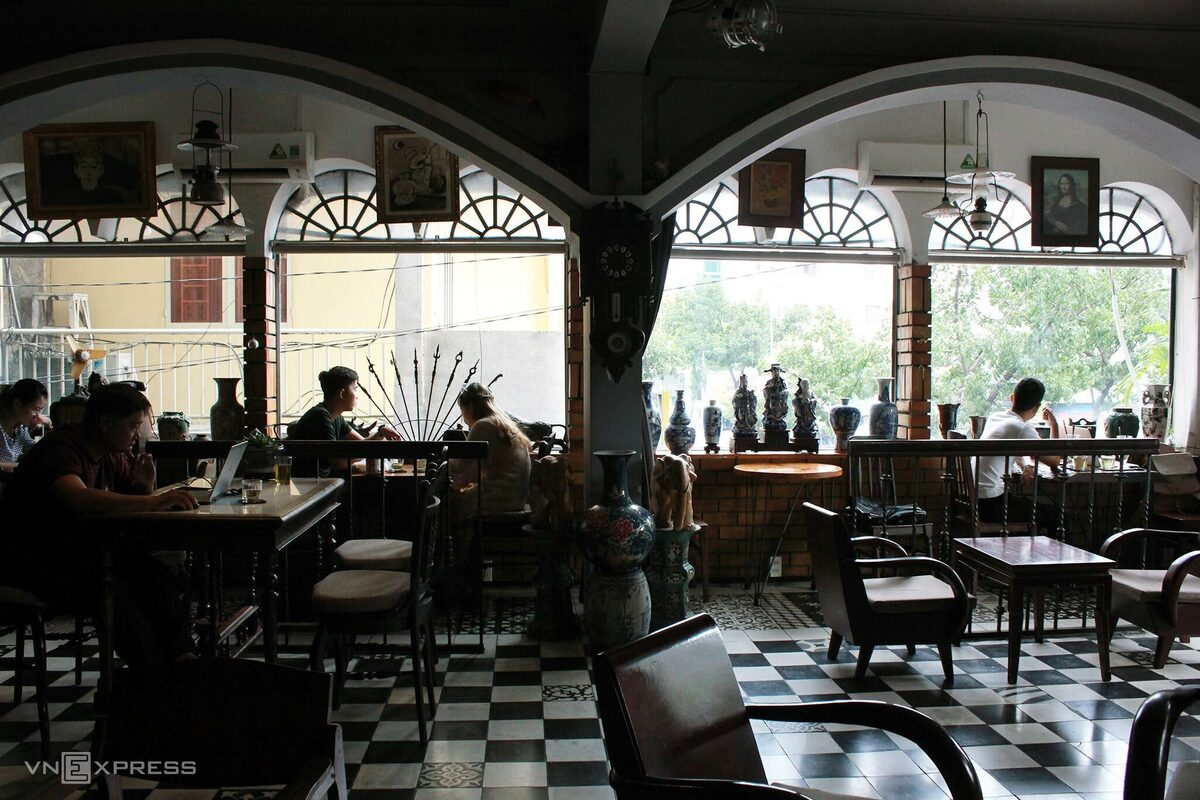 Photo: VNExpress
All furniture at the coffee shop boasts a nostalgic hue. Customers are allowed to take pictures and touch antiques.
The shop has both inside and outside space. It offers various kinds of drinks such as coffee, fruit tea, juice, smoothie, etc priced at VND 30,000 - 60,000 (US$ 1.3-2.6).
Malie Nguyen