Video: The important role of spreading Covid-19 information
Border forces have deployed measures to prevent illegal border crossings and raise awareness about fighting the pandemic.
Since February, over 3,000 people involved in hundreds of illegal entry and exit cases have been caught in the Vietnam-China border area in Meo Vac District of Ha Giang Province.
To prevent this from happening, border forces have implemented a number of measures including teaching the local people not to support illegal border crossings and raising their awareness about fighting the pandemic.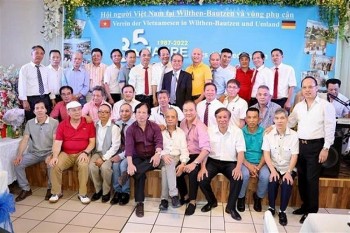 Economy
The Overseas Vietnamese Association in Wilthen - Bautzen and surrounding areas in Germany held a get-together on the occasion of the 35th anniversary of Vietnam - Germany labour cooperation.