Video: Vietnam, UK work together to find medicines for COVID-19 treatment and prevention
The UK's Oxford University Clinical Research Unit, in collaboration with Vietnam's Ministry of Heath and Ho Chi Minh city Hospital for Tropical Diseases are conducting a study to assess the safety and effectiveness of chloroquine on COVID-19 treatment.    
This potentially life-saving work happening in Vietnam has global significance & is a key to our global pandemic response. British Ambassador Gareth Ward joins representatives from Vietnam's Ministry of Health & OUCRU in sharing more about this meaningful trial.
Source video: UK in Vietnam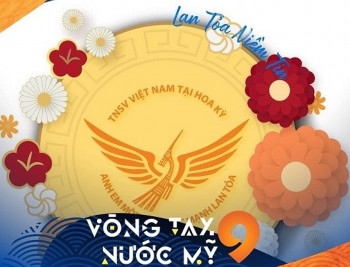 Overseas Vietnamese
Association of Vietnamese Students and Professionals in the United States (AVSPUS), in collaboration with Vietnamese Youth and Student Association in Texas, shall co-organize the series of events named "The 9th America's Arms" (Vong tay nuoc My) in December in Dallas, Texas (USA). It is known as the year-end meeting for Vietnamese youth and students in the US.