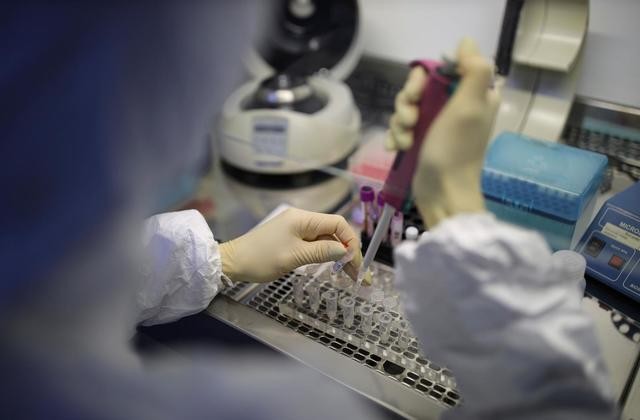 Russia has claimed to successfully manufacture three COVID-19 drugs (Photo: US News and World Report)
According to Vladimir, the antiviral drug Triazavirin was created three years ago at the Organic Synthesis Institute, which is currently being tested in China for patients with COVID-19.
"So far, the drug has been prepared in the form of a spray, which can be used specifically for viral respiratory infections. I am sure it will be suitable for treating COVID-19. There is more this option at The present moment is extremely important, "he said.
The second drug, Favipiravir is based on the previously manufactured Favipiravir (or Avigan) flu, made by Russia, adapted by Russia to meet its standards. The drug is ready for testing. Favipiravir was previously thought to have a beneficial effect on COVID-19 patients, potentially preventing viral replication in patient cells. The product is also proven to be relatively safe.
Fortepren, meanwhile, has passed all clinical trials, currently awaiting approval of human trials. The drug is based on Fosprenil which is used to treat infections caused by corona vir‌us in animals.
According to experts, testing the safety and effectiveness of the triple-drug case with COVID-19 patients is a top priority for both the Russian Academy and the Ministry of Education and Science. Mr. Chekhonin also mentioned three potential vaccines being developed in the country.
As of April 1, Russia recorded more than 2,330 cases of COVID-19 and 17 deaths, relatively low compared to other European countries. Worldwide, more than 859,000 positive cases and 42,332 people die from the disease.

Since the outbreak of the disease, countries have been rushing to develop drugs to treat viruses. This is considered to be a greater hope because finding a vaccine is extremely arduous, time-consuming and money-consuming.

The World Health Organization (WHO) has also confirmed a list of four potential antiviral drugs to treat COVID-19. The list is called Solidarity, including Ebola Remdesivir, anti-HI‌V / AIDS combination drug lopinavir and ritonavir, another combination of lopinavir and ritonavir plus interferon-beta (multiple sclerosis) and chloroquine. But scientists also believe that more research is needed before conducting clinical trials.
Sputnik