Viet Couple Opens Banh Mi Shop in USA
Behind the best–known "Banh Mi Oven" brand – one of the famous Banh Mi restaurants in San Jose, California, is Viet Vu Dinh and Linh Dao, the Vietnamese young married couple that makes the most delicious Banh Mi dishes.
Banh Mi Oven has become a familiar name here among the communities living in the United States, which is their first choice for a light meal before and after work, or a mouth-watering dish at a party or work meeting.
According to Thanh Nien's reporter, Vu Dinh and Linh Dao are the restaurant owners, and this Vietnamese couple shared their story of how they started this journey.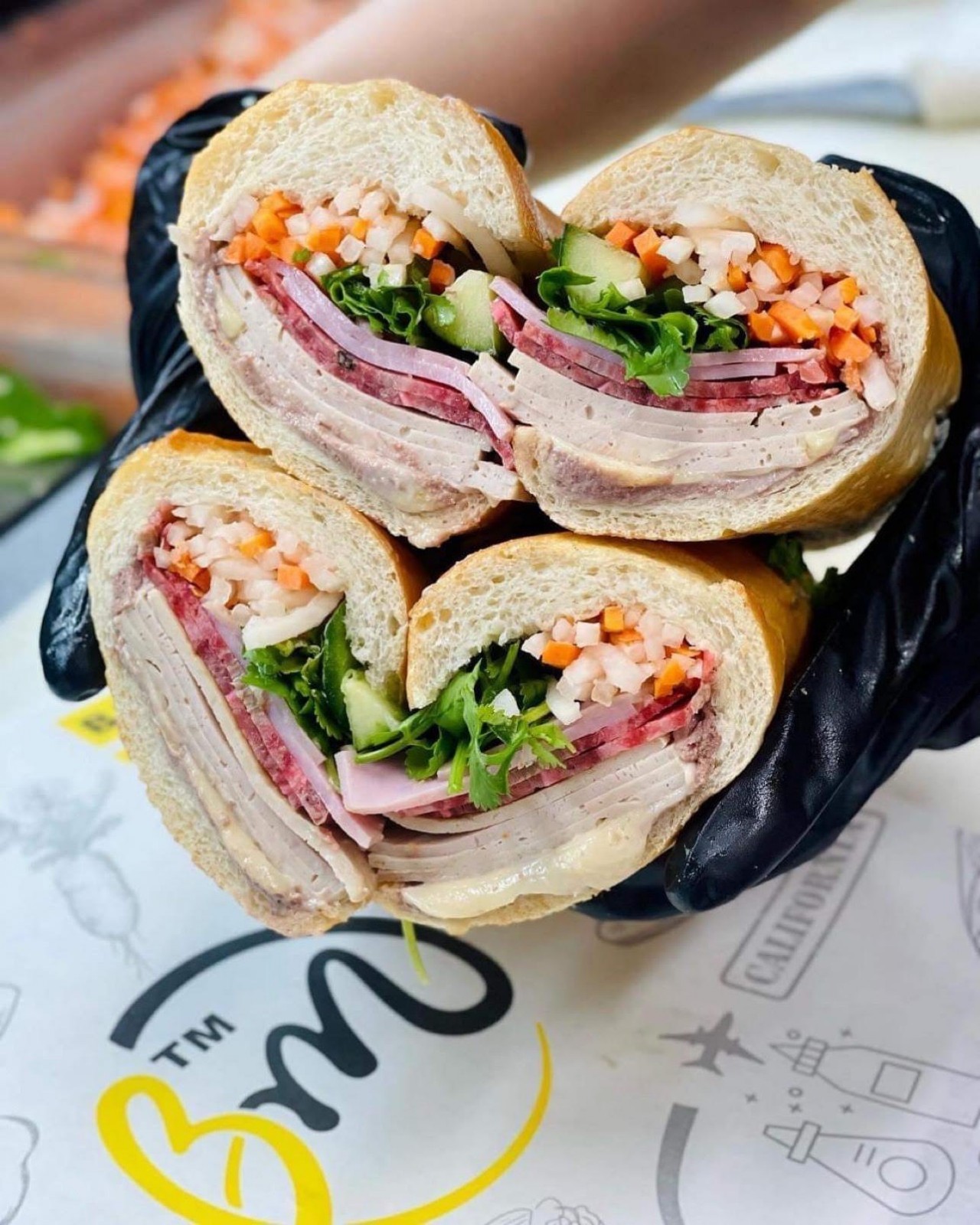 Photo: Courtesy of Vu Dinh and Linh Thao
Sold house to open the restaurant
During their time working and studying in the U.S, Vu Dinh, who is Linh Dao's husband, tried his hand at different selling businesses and products, such as café, fast food restaurants, restaurant software companies, etc. However, in 2017, Vu decided to choose to open a Banh Mi restaurant – the beloved Vietnamese street food that has become popular all over the world and introduces their homeland's cuisine to their foreign friends.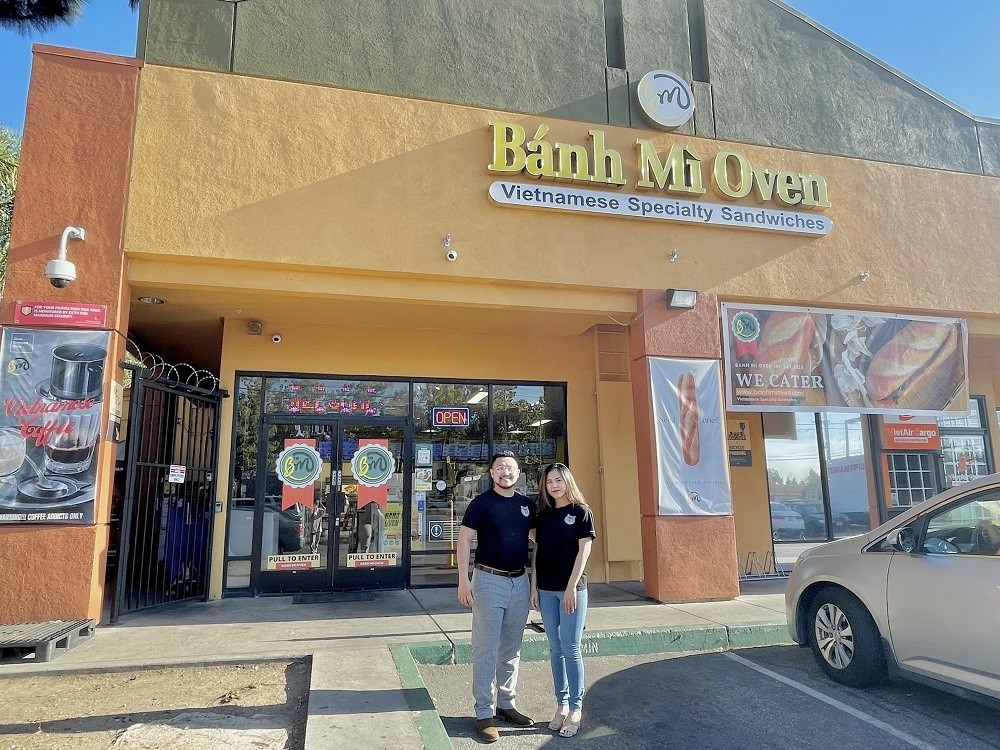 Photo: Courtesy of Vu Dinh and Linh Thao
Vu stopped all of his other projects and even sold his house to open his first store of the "Banh Mi Oven" restaurant chain at Little Sai Gon in San Jose – one of the cities with the largest Vietnamese community in the U.S.
The restaurant slowly gained people's trust and love and has expanded to three branches in San Jose (California), and one in Austin (Texas). Banh Mi Oven is still in its development plan as well as expanding more branches in the country.
"Banh Mi" is proudly one of the three Vietnamese words that are added to the Oxford dictionary. The Vietnamese people often call the place where bread is made "Lo Banh Mi", which in English "Lo" means oven. Hence, the name "Banh Mi Oven" was made.
A sign advertising OBanh Mi Bread on the I35 highway in Austin City (Texas). Photo: Courtesy of Vu Dinh and Linh Thao
The menu of Banh Mi Oven is very diverse, including 36 types of Banh Mi, 10 types of drinks, and 9 types of Vietnamese Che. The most recommended ones are the special cold meat pate bread, lemongrass grilled pork sandwich, honey grilled chicken bread, and beef bread rolls with bay leaves. Besides, Banh Mi Oven also makes more than 7 types of vegan Banh Mi and spicy grilled Banh Mi – the first choice of many customers eating here.
The dish that will make you fall in love at first bite
Linh said she saw a lot of people from different ethnicity and background come to their restaurant to buy Banh Mi, then introduce more friends and family here as well.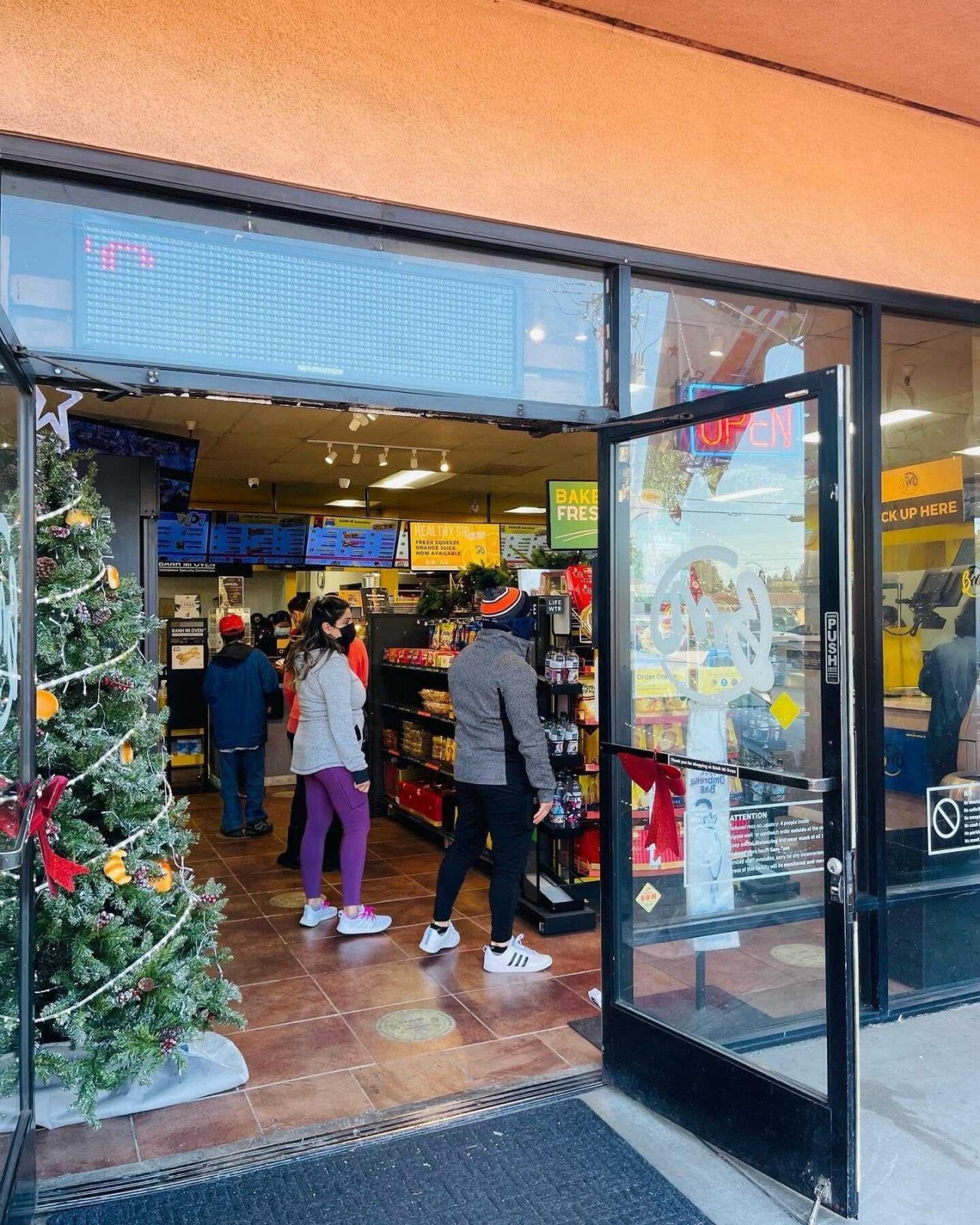 Photo: Courtesy of Vu Dinh and Linh Thao
Banh Mi Oven serves a variety of lunches or custom meals for parties and meetings in San Jose and other cities. Not only that, but the restaurant also provides bread and fillings for bakeries, Pho restaurants, or coffee shops on order.
Customers also share that, when they come to Banh Mi Oven, they will not only receive the most mouth-watering dishes at an affordable price but also are satisfied with the service here. At the same time, Banh Mi Oven can take orders in large quantities.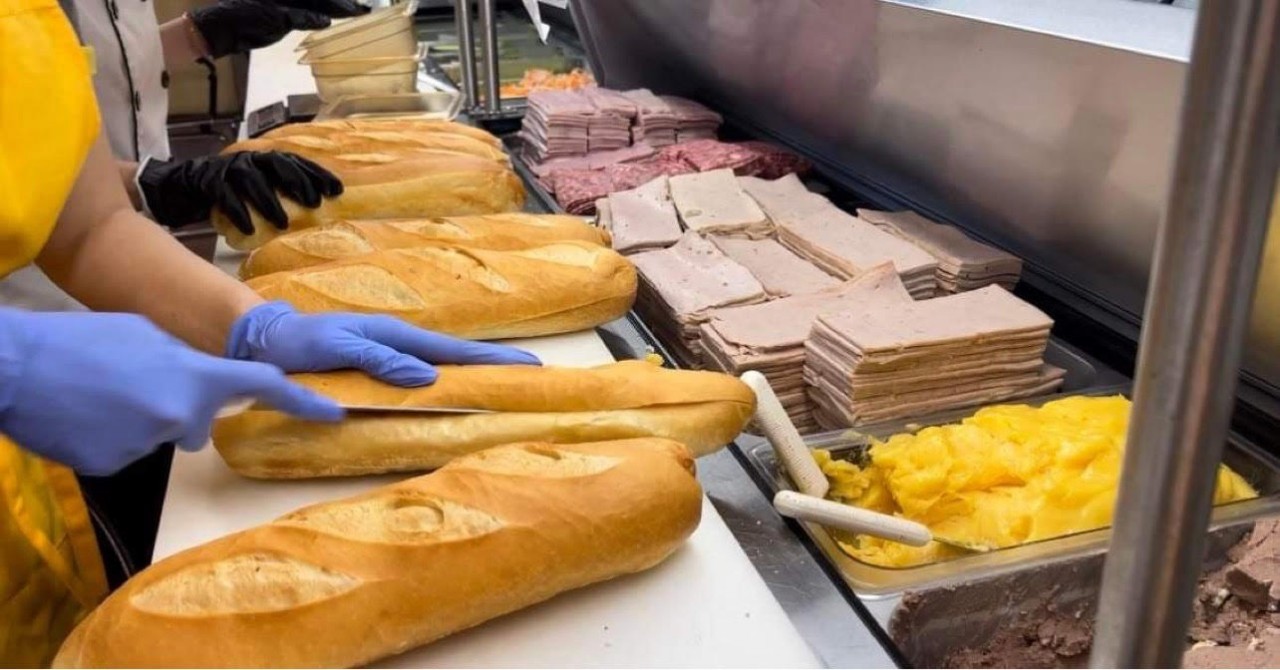 Photo: Courtesy of Vu Dinh and Linh Thao
One of the most significant parts of Banh Mi that make it stand out from other dishes is the sauce. Linh herself makes the sauce recipe for Banh Mi Oven, and it took her a lot of trial and error to create the current flavors. This sauce is special because Linh used apple and pear juice to cook with honey and more than 20 other spices to create a richness and sweet feel on the tips of your tongue.
On average, a retailer of Banh Mi Oven sells about 700-1,000 loaves of bread per day.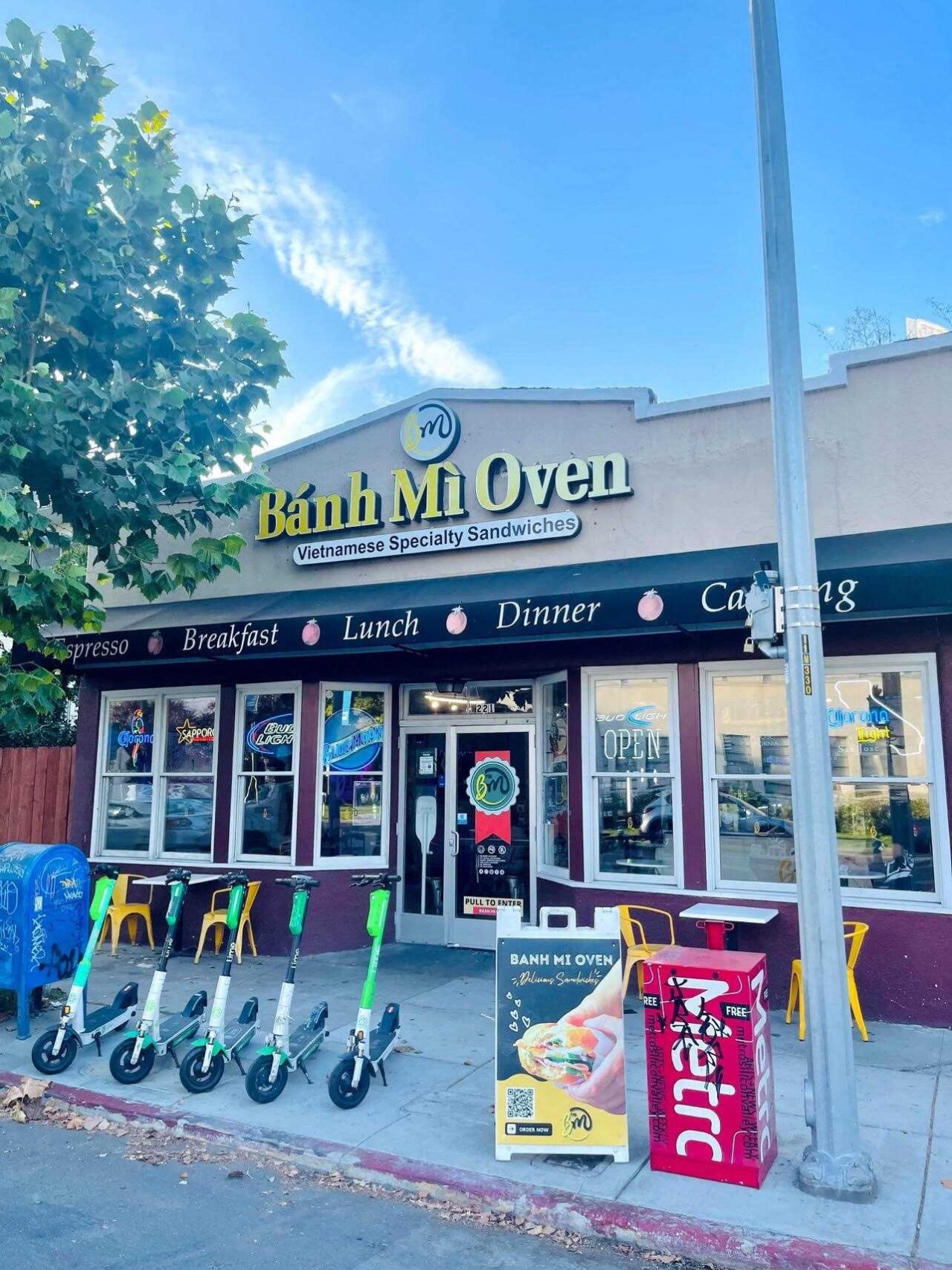 Photo: Courtesy of Vu Dinh and Linh Thao