Overseas Sisterhood: Inspirational Story of Vietnamese Women Abroad
Along with successful careers, many Vietnamese women carry on their own shoulders the larger mission of spreading positive values to society and the community, bringing the world closer to Vietnam.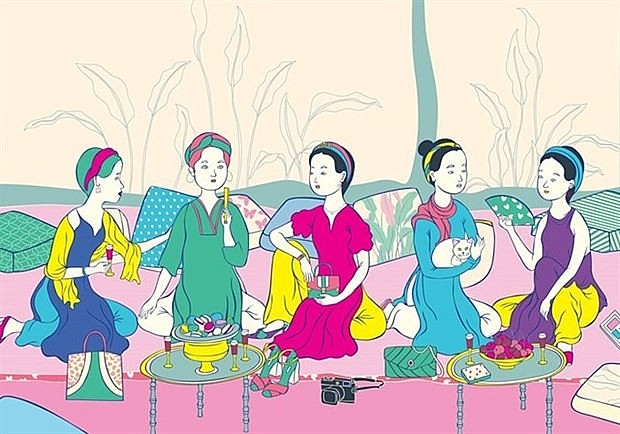 A painting by Nguyen Ngoc Vu (Rabbit Boy) inspired by Five Young Women by Mai Trung Thu. Illustration. Source: VNA
That enthusiastic energy source can come from typical Vietnamese women like Prof. Nguyen Thi Kim Thanh, Dr. Le Thai Ha or leadership trainer Sandy Hoa Dang.
Leader of young people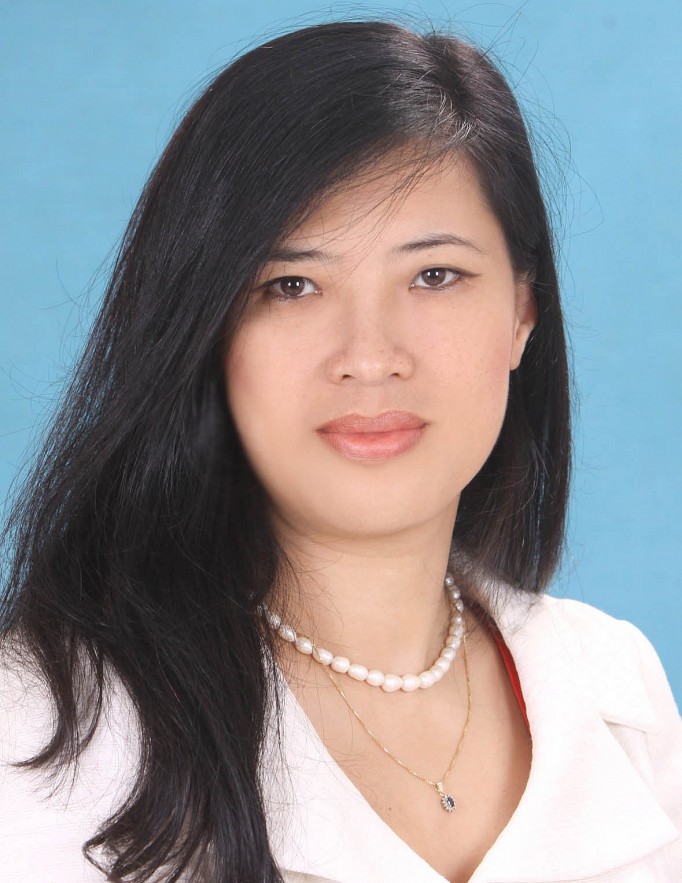 Prof. Nguyen Thi Kim Thanh. Photo: vietnamyoungacademy
Prof. Nguyen Thi Kim Thanh is known for her interdisciplinary contributions in basic research on chemical synthesis and nanomaterials. She graduated with a degree in Chemistry from Vietnam National University, Hanoi in 1992, then was appointed a professor at University College London (UCL), UK since 2013.
In June, Prof. Nguyen Thi Kim Thanh was honored with the Interdisciplinary Prize 2022 by the Royal Society of Chemistry for her outstanding interdisciplinary contribution to research and innovation. Previously, she received the Rosalind Franklin Award for her influential achievements in research and application of nanomaterials in biomedicine.
As the first Vietnamese professor at University College London (UCL), Prof. Nguyen Thi Kim Thanh is always concerned with the desire to bring young Vietnamese scientists to integrate with the world.
Currently the head of the Vietnam Young Academy (VYA), over the years, she and other members have implemented many meaningful programs and activities in many fields. That helps connect domestic scientists with a team of Vietnamese experts and scientists abroad.
Under Thanh's leadership, VYA has helped connect young scientists in Vietnam and Vietnamese scientists abroad in many fields of expertise. They engage in directional and constructive discussions on important national and global topics.
VYA supports young researchers in their capacity building, personal and professional development through national and global networks.
They also help them to make more valuable contributions to society, improve communication and education to make an impact on innovation and policy development in Vietnam.
Rewards for the persistent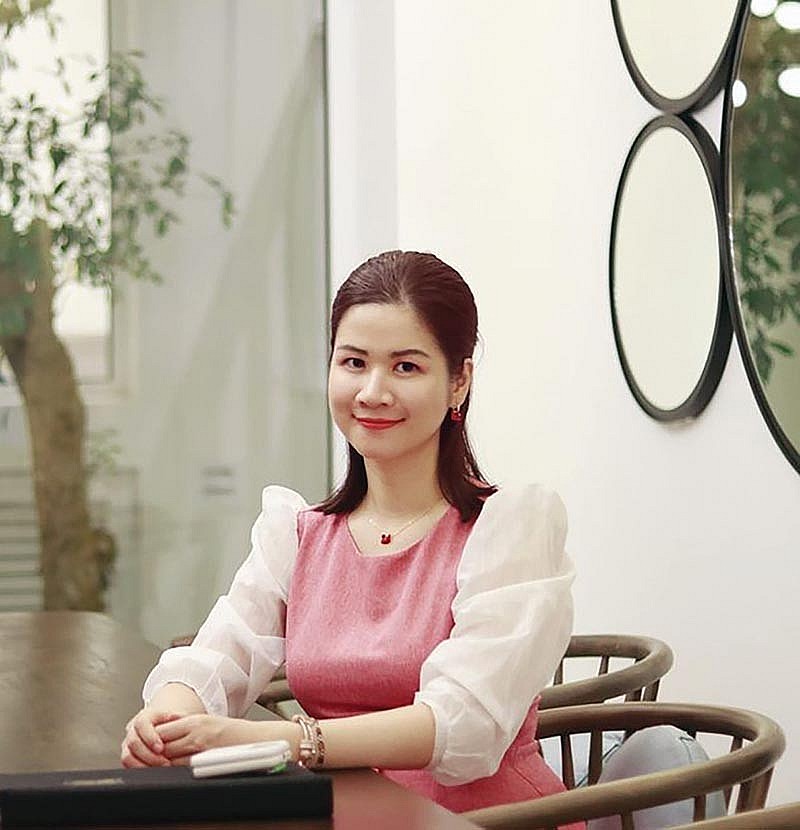 Dr. Le Thai Ha.
Recently, in the list of "100,000 influential scientists" by a group of scientists from Stanford University (US) published by Elsevier publishing house, there is Dr. Le Thai Ha (34 years old) - the only female scientist among 35 Vietnamese scientists honored.
Dr. Le Thai Ha is currently the Managing Director of the VinFuture Prize. Prior to that, she spent nearly three years as a Research Director and Senior Lecturer at the Fulbright School of Public Policy and Management. She spent seven years as a senior lecturer at RMIT University Vietnam. She is also an editor for a number of prestigious international academic journals.
During her teaching career, Le Thai Ha regularly inspires her students through interesting, well-prepared lectures.
She also does research with passion and enthusiasm. No matter how busy their work or life is, she still makes time for research.
However, according to her, the most important thing is to always find an ideal to pursue what you want. Don't work for quick recognition, because that can make people frustrated and discouraged when luck doesn't come soon.
She said: "Believe in the fairness of life. When you work hard, persistently pursue your goals and stay on track, more luck will come and your efforts will eventually pay off."
Motivational speaker
Born in Hanoi, Sandy Hoa Dang left Vietnam at the age of 10 and settled in the US at the age of 13. Global intellectuals know her as a motivational speaker, leadership trainer and management consultant.
She is the founder and Executive Director of Asian American Leadership, Empowerment and Development (AALEAD) - an organization that supports immigrant and refugee families through educational and social services.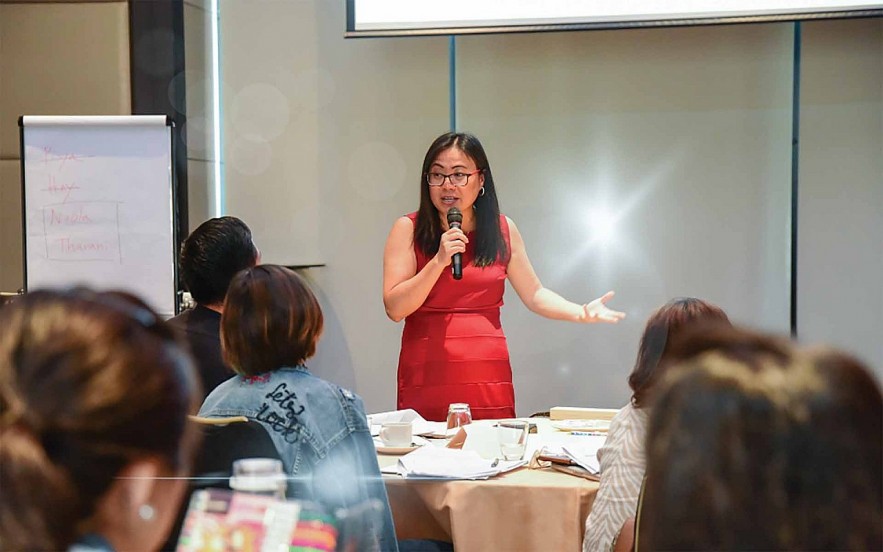 Sandy Hoa Dang in a leadership class. Photo: Ngan Anh
She is also one of the Vietnamese masters at the prestigious Harvard University and has been recognized as a typical citizen by the US.
Working abroad, Sandy Hoa Dang always thinks and cares about her homeland.
She is happy to see many overseas Vietnamese eager to contribute to the country. She is also impressed with the start-up movement and the creativity of young Vietnamese who are passionate about learning, progressing, and have great ambitions.
Sandy Hoa Dang joined Women Leaders International Networking – WLIN Global and started building the WLIN Washington D.C community. The community aims to help connect female leaders in the global network with business and study opportunities here.
Sandy Hoa Dang is the founder of CoInnovative Consulting, which offers training programs in public narrative skills and adaptive leadership.
She said, she always wants to inspire the people around her.
She and her students both have the same motivation, which is the desire to change the mindset of many people to adapt to the current times.
When she returns to Vietnam in December, she will bring the project with her in the hope that she can share these practical skills in her homeland.
Honoring Vietnamese Ao Dai in Malaysia

On the occasion of Vietnamese Women's Day on October 20, the Vietnamese Embassy in Malaysia and the Liaison Department of the Vietnamese Community in Johor ...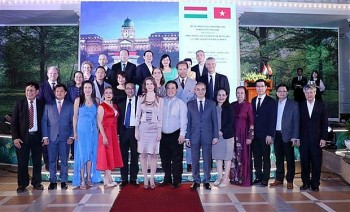 Viet's Home
Saigontourist Group in coordination with the Hungarian Consulate General held a series of events within the framework of the Hungarian Food and Culture Festival 2022 in Ho Chi Minh City