VietKings Nominates 10 Vietnamese Specialties For Asian Record
10 Vietnamese dishes, based on nominations by the Vietnam Records Organization (VietKings), were sent to Asia Century Organization for recognition for localities of Vietnam.
Among 55 countries and territories in Asia, Vietnam is considered as one of the countries with a unique and diverse cuisine. Vietnamese cuisine not only has a delicious, fresh taste, with a variety of processing methods, but also has an absolute balance of nutrition and is especially good for health. Therefore, Vietnamese cuisine is increasingly loved by friends around the world, becoming one of the great tourist highlights on the journey of experience of domestic and foreign tourists.
In order to be able to promote the culinary values ​​and specialties of Vietnam widely, since 2010 Vietnam Record Organization - Vietkings has conducted the nomination of Asian Records for dishes and specialties, Vietnamese gifts according to the set of criteria for establishing "Asian Culinary Values". Accordingly, there were 22 famous dishes, 8 specialties and gifts of Vietnam recognized by the Asian Record Organization in 2012 and 2013.
Photo: baodansinh.vn.
In 2022, Vietnam Record Organization - VietKings nominated 10 famous dishes, natural specialties and famous gifts of Vietnam for the third time to be sent to Asia Record Organization to recognize the locations, as follows:
1. Banh canh Nam Pho (Nam Pho Soup Cake)
Location: Thua Thien - Hue province
The name Nam Pho soup cake came from the dish of Nam Pho village, Phu Vang, Hue. Nam Pho soup cake has a rich and unique flavor that makes diners never forget. The ingredients of it are not too picky with the noodles, shrimp, and crab but it is very meticulous in cooking. Banh Canh flour is mixed with a ratio of 3 rice - 1 filter and steamed in a water bath to compare, then kneaded into boiling water.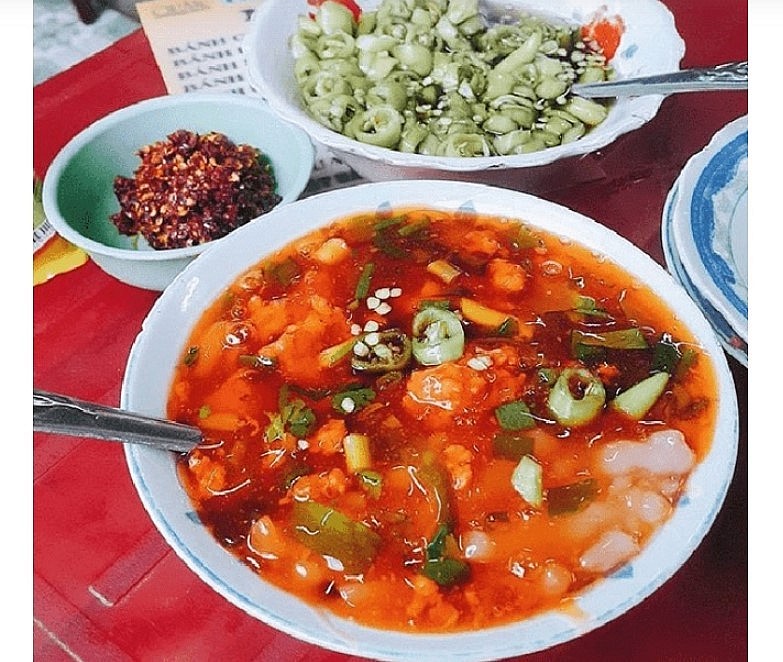 Photo: vn.alongwalker.co.
2. Hoi An bread
Location: Quang Nam province
It is one of the famous street foods not only in Hoi An but also throughout the country. Hoi An bread has a variety of fillings such as: burgers, pate bread, chicken bread, char siu bread. It has quickly conquered even the most fastidious diners. The crispy of the crust and the greasy, aromatic flavor of the fillings make both domestic and foreign tourists willing to wait in long lines to enjoy this specialty.
3. Goi sau dau (Neem salad)
Location: An Giang province
Ingredients for the amazing Neem salad are neem shoots and flowers, pork belly, dried snakeskin gournami (or dried snakehead), cucumber, green mango, pineapple, fish sauce, tamarind pulp, garlic, chili pepper, coriander, peanuts, etc. The tender and bitter Neem shoot is the soul of this salad. Neem shoots and flowers are poached in water to reduce the bitterness, then drained off. Salt should be added to the water when poaching to keep the leaves bright green and nice looking. Grill or fry dried snakeskin gournami until smelling and crispy outside, remove the bones, shred the flesh of the dried snakeskin gournami. Slice thinly cucumbers, cut pineapple into small triangular pieces, slice thinly green mango. Make a sweet sour salty hot dressing from fish sauce, sugar, lime juice, chili pepper. Mix all of the prepared ingredients with the dressing, top the mixture with coriander and crushed toasted peanuts, chili pepper slices.
Neem salad is not only good-tasty but also nice-looking. In addition, this comfort dish is very rich in nutrition so that it is good for your health. It is a perfect blend of five tastes: bitter, sweet, sour, salty, hot tastes.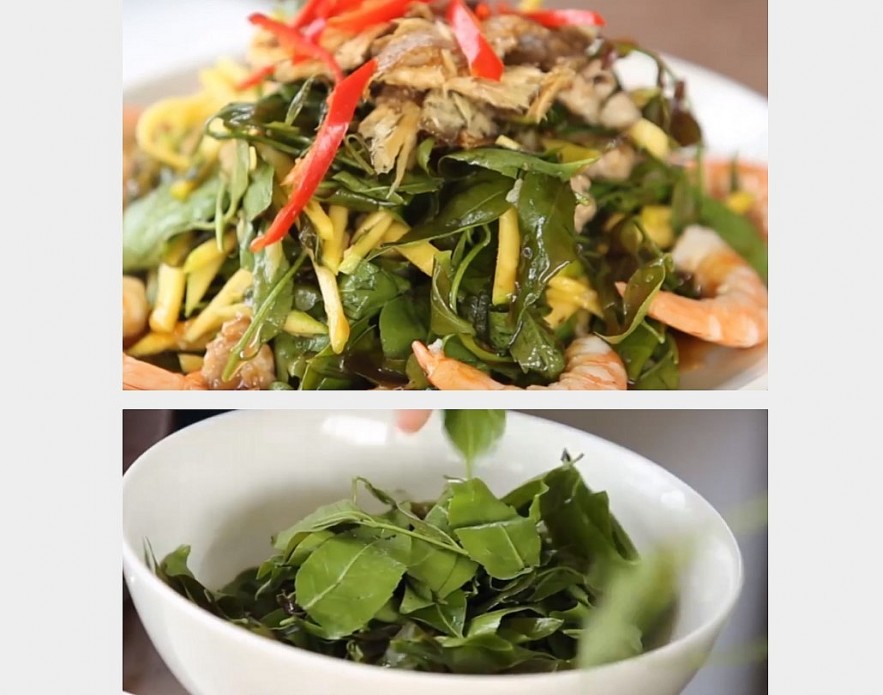 Photo: scootersaigontour.com.
4. Phu Quoc herring salad
Location: Kien Giang province
It has long become a typical dish with its own unique flavor of the sea and islands. Herring meat is delicious and healthy, so it can be processed into many delicious dishes. However, the most outstanding one is the salad. Herring salad looks simple but is actually very well prepared. The cook must choose fresh fish, so that the fish is fragrant, fatty, sweet and less fishy. They ​​clean the scales, remove the intestines, head, fins, tail, remove the bones and the meat on both sides. Accompanying ingredients include thinly sliced ​​onion, shredded carrot, grated coconut, add minced garlic and cilantro. All of them are mixed with herring and sour sauce.
5. U Minh fish sauce hotpot
Location: Ca Mau Province
The skillfully processed U Minh fish sauce hotpot will awaken all the senses of visitors. The hotpot sauce is made from fish sauce, which is very fragrant and smells good. Fish sauce hotpot is suitable with many types fish as you like. This is one of the indispensable dishes of southern Vietnam.
To the people in the southern part of Vietnam in general and in U Minh in particular, fish sauce has appeared for a long time in the history. Since the time when their ancestors discovered this land, fish sauce has become a familiar and important part of their life. It is also a must-have food for the international tourists in Vietnam. We can try as many different dishes made from fish sauce as we want, but the most unique one in U Minh is indubitably the Fish Sauce Hotpot.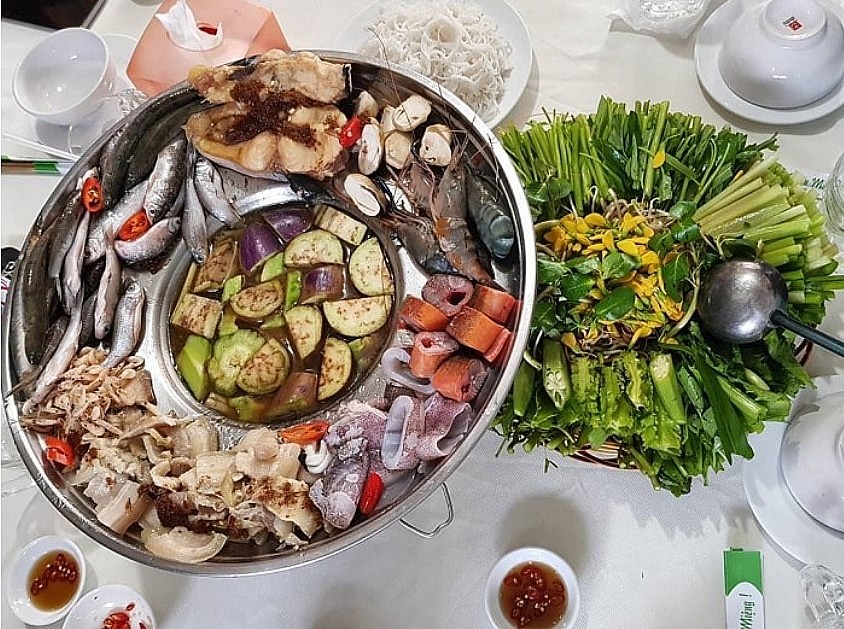 Photo: @zuzu_libra.
6. Lo Ren Star Apple
Location: Tien Giang province
It is known as the "queen" of the land of fruit trees in Tien Giang. The name Lo Ren was used by Vinh Kim people, Chau Thanh district, Tien Giang province. They wanted to remember the gratitude of the blacksmith who bred delicious milkweed for this land. Lo Ren Star Apple is very large and round. The pods are light green, very glossy. Every year, Lo Ren Star Apple season usually starts from September and lasts until April next year. The characteristic of Lo Ren breast milk is very special. The breasts are very large and round. The largest fruit can be larger than a bowl of rice. The shell of the breast is light green in color, very shiny. When it is ripe, the skin turns purplish-purple or purple-green. When the fruit is cut, a little milky white water is released. The meat inside is very fragrant, slightly soft and has a refreshing sweet taste.
7. Luc Ngan lychee
Location: Bac Giang province
When it comes to lychee, we must definitely mention Luc Ngan litchi. This kind of fruit has bright red color, small seeds, thick pulp, sweet and rich in nutrients. The lychees in Bac Giang are larger and have a distinctive flavor that is different from those in other regions. The taste of Luc Ngan litchi also has its own characteristics. Luc Ngan litchi has a very special sweet taste. If once enjoying Luc Ngan lychees, you will not be able to forget the attractive and impressive flavor of this fruit. In addition to being eaten immediately like normal fruits, Luc Ngan lychee can also be processed into many attractive dishes such as lychee tea, lychee jelly, lychee ice cream, dishes such as lychee shrimp salad, lychee cooked chicken, and tea.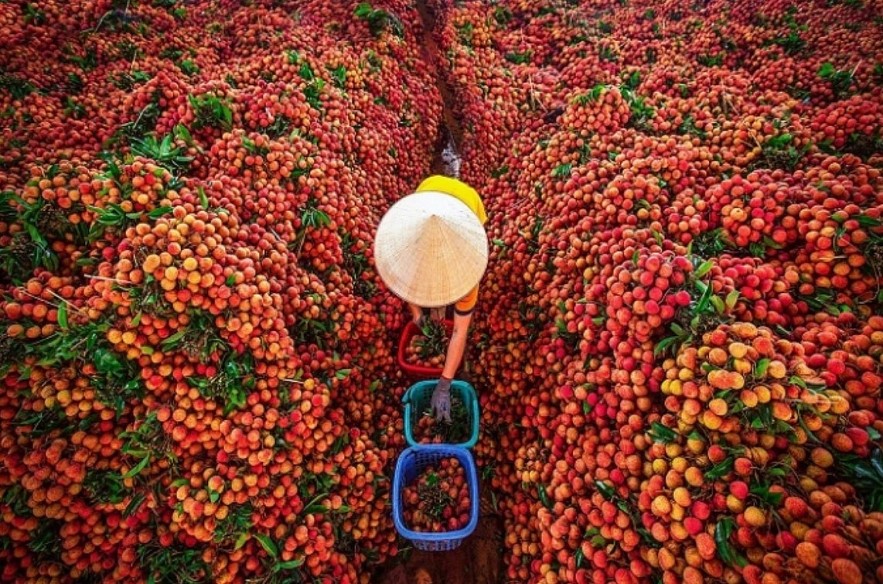 Vietnam ranks third worldwide for the volume of lychee with approximately 380,000 tons/year. Photo The Times.
8. Khanh Hoa Salanganes Nest
Location: Khanh Hoa Province
It has been considered the pride of the people of Khanh Hoa province in recent years. Salanganes Nest is a bird's nest, exploited in islands in Khanh Hoa sea. Khanh Hoa's Salanganes Nest accounts for 70% of the country's total bird's nest production. Khanh Hoa Salanganes Nest has a better quality and aroma than the bird's nests in other places thanks to the smell of agarwood resin that the swiftlets here have absorbed.
If in the past, bird's nest was an item used in the royal court, now bird's nest has spread widely and raised the traditional fishing industry to a new level. Salanganes Nest can cook sweet or savory dishes as you like.
9. Ly Son Garlic
Location: Quang Ngai Province
It is a geographical mark of garlic grown in Ly Son island district (Quang Ngai province), a famous specialty that has become a trademark of the locality. Due to the difference in soil and traditional farming experience of local people, Ly Son garlic has a special taste. The most characteristic is that they have a mild spicy taste, not as pungent as other garlic. The garlic clove is small but strong, and it is not only a fine spice but also a precious medicine. Ly Son is a small island which has earned the nickname "The Kingdom of Garlic" because of its big fields and strong-smelling garlic.
10. Phu Quoc sim wine
Location: Phu Quoc Province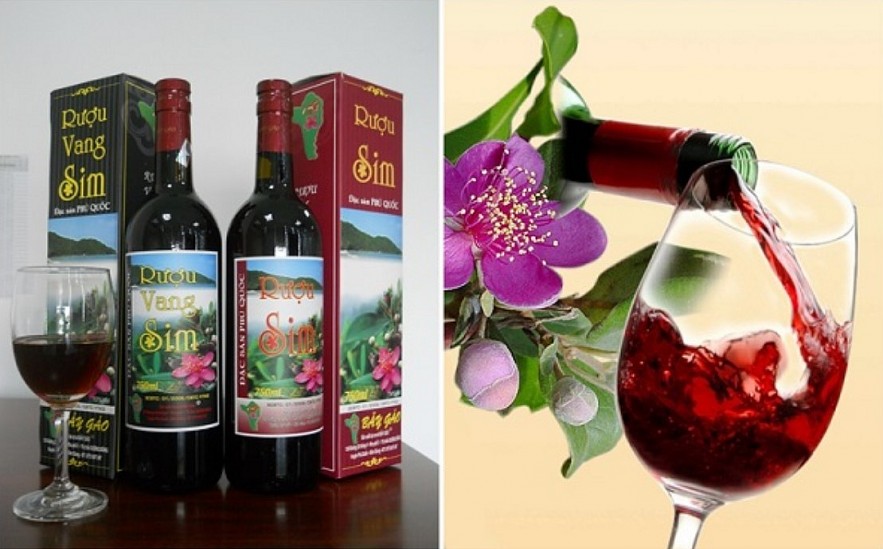 Photo: poliva.vn.
It is one of the famous specialties in Phu Quoc. The wine is naturally fermented from wild myrtle fruit and white sugar. Phu Quoc myrtle forest is countless everywhere you go. Myrtle trees here almost flower and fruit all year round, but according to the processors, the myrtle crop in the spring season gives the best quality fruit. Sim wine has a delicious and nutritious taste.
Phu Quoc sim wine has a very specific taste: strong aroma, acrid and very sweet taste. Moreover, sim wine here is not only a simple drink or a kind of wine to sip to relieve sorrow, it is also a medicinal wine. In particular, it is also good for women's health. With those characteristics, sim wine is known by many people and obviously becomes one of the specialties of the beautiful island nation.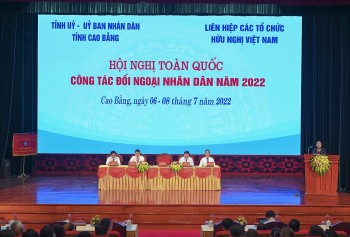 Friendship
During the event, many important issues will be discussed, and constructive suggestions and solutions will be provided to promote more effective people-to-people diplomacy operations.