Vietnam advances to be only Asian country in UK global healthcare initiative
Vietnam is the only among 11 Asian countries to be selected by the World Economic Forum for a global healthcare partnership that will seek to improve responses for health crisis.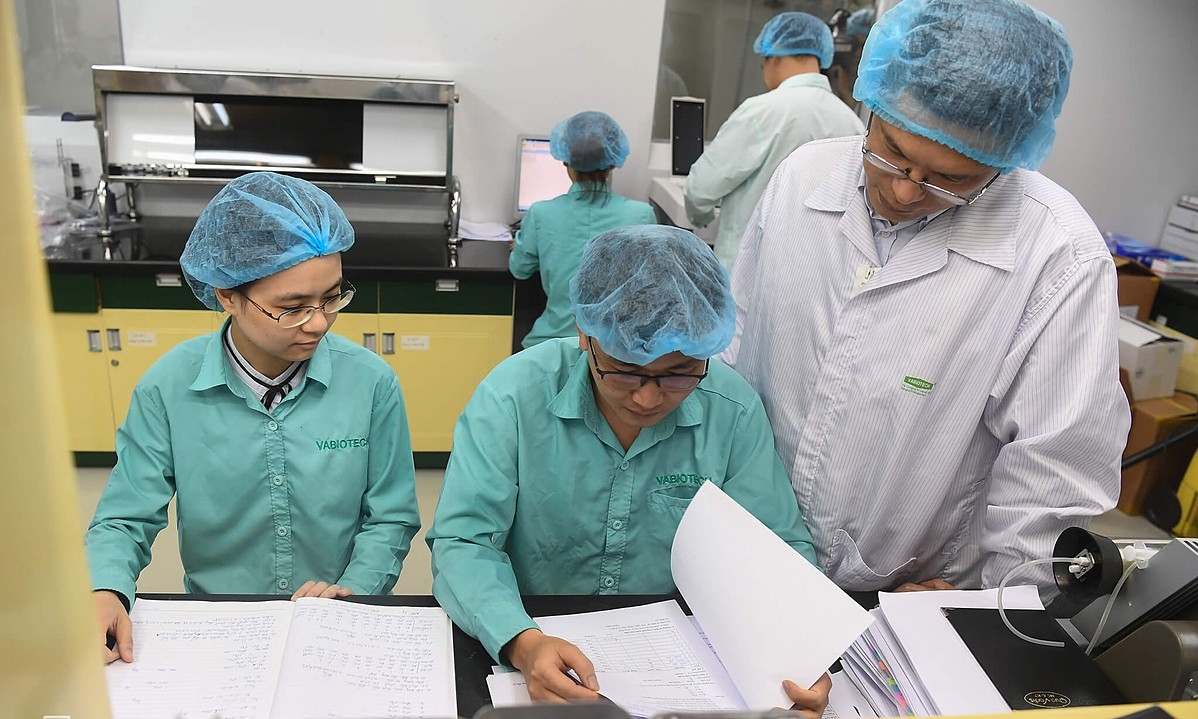 Covid-19 vaccine researchers at Vabiotech in Hanoi. (Photo: VNE)
The Partnership for Global Health System Sustainability and Resilience (PHSSR) was launched in Hanoi on Tuesday night. It was founded by the WEF, the London School of Economics and British biopharmaceutical firm AstraZeneca, aims to help health systems foresee, prevent, and adapt to global health challenges by initiating broad, multi-sector efforts, according to a press release issued by the U.K. embassy in Vietnam.
As reported by VNE, in its pilot phase, expected to run until January next year, the PHSSR would be implemented in eight countries, the other seven being France, Germany, Italy, Poland, Russia, Spain and the U.K.
Vietnam was chosen for its "unique health system experiences and expertise, including its effective Covid-19 response," the release said.
The Vietnam team, led by Tran Thi Mai Oanh, director of Health Strategy and Policy Institute, will apply a framework developed by the London school to conduct a review of the country's health system sustainability and resilience, and identify practical solutions to strengthen them.
Vietnam would conduct two case studies regarding the country's medical system, focusing on hospital quality management during Covid-19 and healthcare provision at the grassroots level, according to Oanh.
The studies would help highlight lessons and experience from Vietnam and help share them with other countries. They would also help to identify gaps where there could be room for improvement. Based on the studies' results, policy recommendations could be made, Oanh said.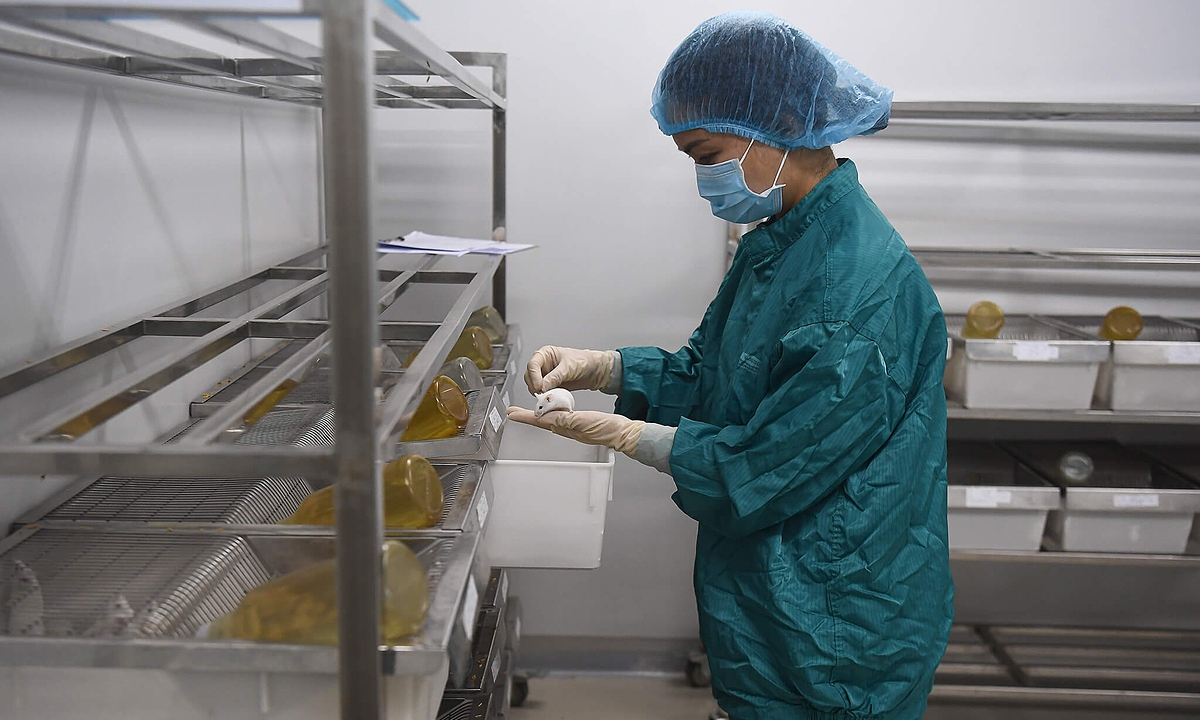 A scientist checks a mouse tested with a Vietnam's Covid-19 vaccine candidate at a lab in Hanoi, July 1, 2020. (Photo: VNE)
"Difficult though it might be to imagine now, the day will arrive when Covid-19 will no longer be the world's principal health concern. Instead of focusing exclusively on bringing the pandemic under control, we need to build systems that are capable of responding to routine as well as unexpected challenges," representatives of the partnership's founding partners said, as cited in the release.
"We want to do this by breaking down the traditional barriers between academia, business and the public sector and creating a platform to disseminate breakthrough insights, and enable health systems to act upon them."
Vietnam has achieved considerable attainment in the healthcare sector, notably the success in containt the COVID-19 pandemic. On top of that, the country has also been developing vaccine candidates against the novel virus.
In particular, Vietnam currently has four Covid-19 vaccines under research, produced by Nanogen, Vabiotech, Polyvac and the Institute of Vaccines and Medical Biologicals (IVAC).
The vaccine, produced by Nanogen Pharmaceutical Biotechnology, would be the first Vietnamese Covid-19 vaccine to be tested on humans if approved, said Nguyen Ngo Quang, deputy head of the Administration of Science, Technology and Training under the Ministry of Health.
The health ministry is currently urging Nanogen to ready the vaccine for human trials, Quang said. Clinical trials would occur over three stages, during which the vaccine would be tested on 20 people, then 600, and finally over 10,000.
The health ministry has deemed Nanogen's Covid-19 vaccine candidate among the most promising, having been successfully produced at laboratory scale and provoking immunogenicity during animal testing.
Vietnam has had 1,300 Covid-19 cases so far, 138 still active. Thirty five have died of the disease, many of them elderly patients with underlying conditions like diabetes and kidney failure.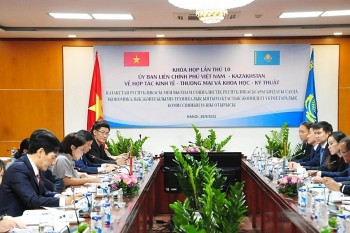 Friendship
The 10th session of the Vietnam-Kazakhstan Intergovernmental Committee on economic-trade and scientific-technical cooperation was held in Hanoi on September 26.