Vietnam among top of cyber attack in South East Asia
Vietnam had the highest number of cyber-attacks among South East Asian nations
Vietnam had the highest number of phishing attacks among South East Asian nations that targeted small businesses in the first six months of the year, according to NST.
Cybersecurity firm Kaspersky Lab said in a report released on Tuesday that there were more than 1.6 million attacks on small- and medium-sized businesses with 50 to 250 employees in the region. According to that, Vietnam accounted for 464,300 cases, increasing 39% compared to last year. followed by Indonesia (406,200) and Malaysia (269,500).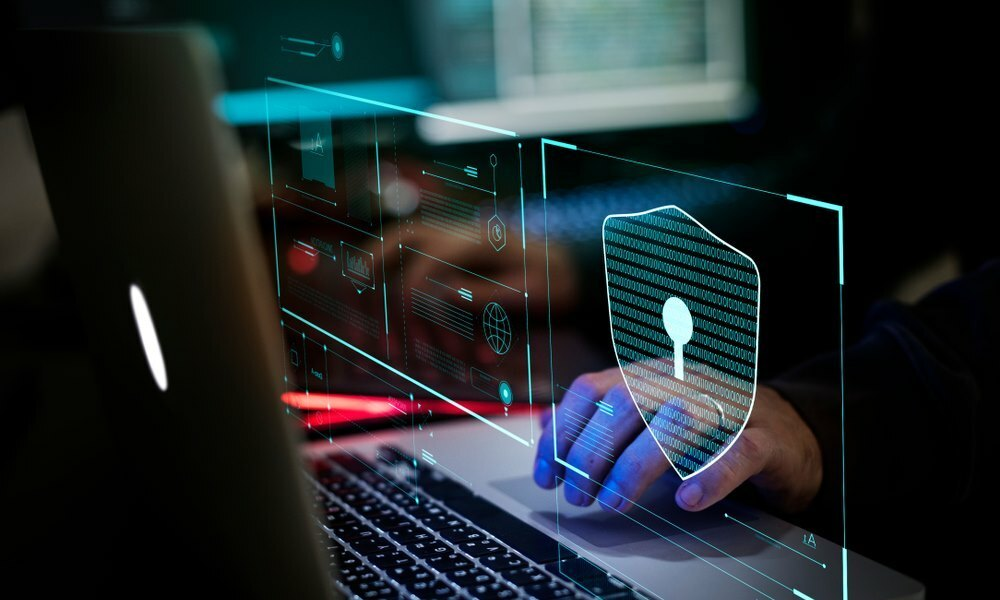 Cyberattack in Vietnam was top in the region. Photo: Shutterstock/Rawpixel
However, the figure was expected to reduce after a drop of 68% in the first four months of the years, with 203 cyberattacks in April.
The Department of Information Security said in a new report that 43 of the total were phishing (fraudulent attempt to obtain sensitive information) attacks, 89 involved website defacement and 71 deployed malware. The number of attacks decreased by 28 percent compared to March and by 68.2 percent year-on-year, reported VNExpress.
In the first four months of 2020, the department recorded a total of 1,056 cyber attacks on information systems in Vietnam - 553 phishing attacks, 280 website defacement attacks and 223 malware attacks, down 51.4 percent compared to the same period in 2019.
Reason for this move is believed to be the appearance of Covid-19 pandemic because the most common scams, according to NST, included baiting people with information about Covid-19, face mask scams, donations for vaccine research and offering relief payments.
Kaspersky's general manager for Southeast Asia Yeo Siang Tiong said the surge in attacks in Southeast Asia was due to the fact that many companies let employees work from home since the end of March, resulting in a large number of users clicking on infected links or attachments.
The report also mentioned common phishing tricks, such as evaluating job performance, important announcements from administrators, requesting emergency password checks and urgent press releases, said NST.
Earlier, In 2019, for the first time, Vietnam was ranked by the International Telecommunication Union (ITU) among the group of countries and territories with high commitment to cybersecurity, placing 50th among 175 countries and territories, up 50 places compared to 2017, said VNExpress. According to Kaspersky, the number of cyberattacks in Vietnam in 2019 dropped by more than 30% compared to 2018, ranked 17th worldwide.
In South East Asia, Singapore had the least number of cyberattacks although its figures were up by 60.5 percent. Brazil, Russia, France, Columbia and the United States is also the world's most vulnerable countries to cyberattack, respectively.
Kaspersky also showed the 2020 cyberattack trends, including e-commerce, 5G, healthcare and so on.
Vietnam has tightened regulations and sanctions, increasing its deterrence value among high-tech criminals, in social platforms. The Information and Communications Ministry said this was to make clearer the responsibilities of advertisers and advertising service providers, such as Facebook and Google.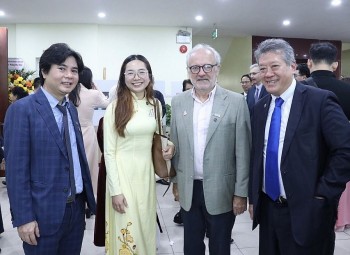 Friendship
Agreeing that the young generation is an important force to promote the friendship between Vietnam and France, many members of the Vietnam-France Friendship and Cooperation Association hope that the Association will hold practical activities to attract the young in its coming term.