Vietnam amongst few countries first broadcast Fast & Furious 9
Vietnam is among the earliest countries to enjoy Universal Pictures's blockbuster Fast & Furious 9, which will come to theaters since May 28.
Fast & Furious 9 poster. (Photo: GameK)
Meanwhile, it is at least a month later that the North American market and most other countries welcome the latest "member" of the most successful racing series in movie history.
On April 14, blockbuster Fast & Furious 9 released the latest 4-minute trailer with many action scenes, suffocating confrontation. The trailer surprise viewers with the spectacular, majestic, and incredible chase of vehicles and planes.
Regarding season 9's story plot, editor Jonathan M.G of Arstechnica news revealed: "Family is the central theme of Fast & Furious and that theme will be kept in season 9. Dominic Toretto (played by Vin Diesel) and his team face off against his younger brother Jakob (John Cena), described as "the most skilled assassin and best rider they've ever met". Jakob is working with crime boss Cipher (played by Charlize Theron), whose hair is much shorter than her image in season 8".
This season also welcomes the return of Han Lue (Sung Kang), who viewers think died at the end of season 3 (2006).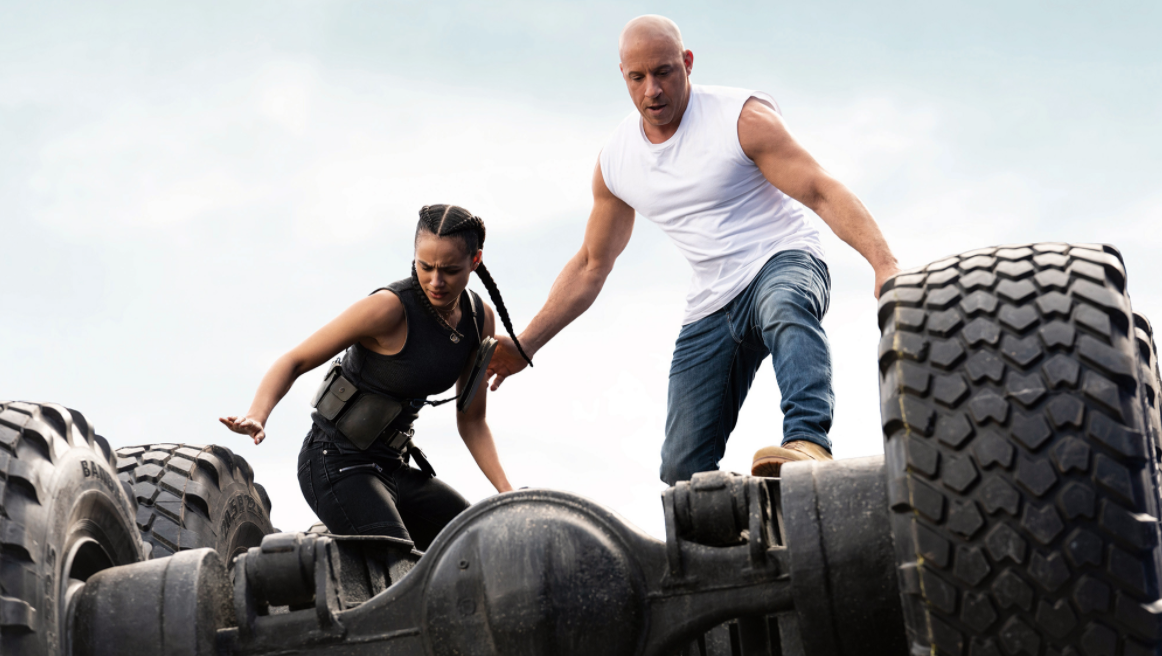 Vietnam is among the earliest countries to enjoy Universal Pictures's blockbuster Fast & Furious 9, which will come to theaters on May 28. (Photo: Variety)
In addition to Vin Diesel, the cast in season 9, including Michelle Rodriguez, comedic couple Tyrese Gibson - Chris "Ludacris" Bridges, Jordana Brewster, Nathalie Emmanuel, Cardi B, and two Academy Award winners Helen Mirren and Charlize Theron promise to bring to the audience an incredible Fast & Furious 9, whose release date has been delayed because of Covid-19 pandemic.
Fast & Furious is a media franchise centered on a series of action films that are largely concerned with street racing, heists, and spies. The franchise also includes short films, a television series, live shows, video games, and theme park attractions. It is distributed by Universal Pictures. The series has been commercially successful and is Universal's biggest franchise, and ranks as the tenth highest-grossing film series ever, with a combined gross of over $5.8 billion.
The first film was released in 2001, which began the original trilogy of films focused on illegal street racing, and culminated in the film The Fast and the Furious: Tokyo Drift (2006). The series transitioned towards heists and spying with Fast & Furious (2009), and was followed by four sequels. F9 is set to be released in 2021, with a tenth and eleventh film planned. The main films are collectively known as The Fast Saga.
F9 (also known as F9: The Fast Saga or Fast & Furious 9) is an upcoming American action film directed by Justin Lin, who also co-wrote the screenplay with Daniel Casey. It is the sequel to The Fate of the Furious (2017), the ninth main installment, and the tenth full-length film released overall in the Fast & Furious franchise.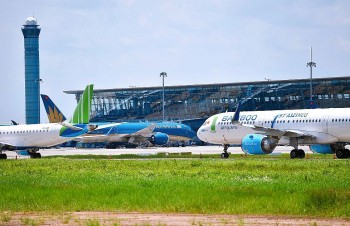 Economy
Vietnam Business & Weather Briefing (August 9): Vietnam's economic growth is expected to reach 7.5% in 2022, new securities accounts hit a near two-year low in July.