The four-month figure shows the FDI inflow is slowing down, says the FIA.
However, the agency notes that the average size of newly licensed projects and projects registering to adjust their capital increased by less than $7 million a project in comparison with the same period in 2020.
In addition, the past four months saw FDI projects disburse $5.5 billion, up 6.8% over the same period, thanks to the recovery of production and business operations.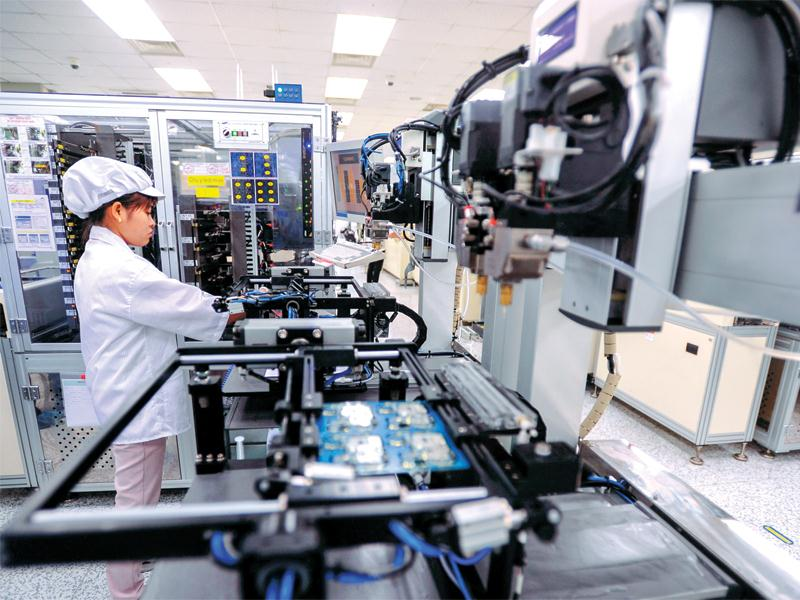 Vietnam attracts $12 bln in FDI in four months. Photo: VOV
Currently, Vietnam has 33,463 valid foreign investment projects with a total registered capital of $394.9 billion. These projects disbursed $238.36 billion, or 60.4% of the total valid registered investment capital, VOV reported.
Foreign direct investment (FDI) inflows to Viet Nam expanded by 18.5 percent to $10.13 billion in the first three months of this year, the Foreign Investment Agency (FIA) under the Ministry of Planning and Investment said.
Of the figure, newly registered capital reached $7.2 billion, up 30.6 percent year-on-year, while adjusted capital increased by 97.4 percent to $2.1 billion.
Meanwhile, capital contribution and share purchases by foreign investors stood at $908 million, down 58.5 percent from the same period last year.
The capital inflows cover 17 sectors, in which processing and manufacturing took the lead with $5 billion, accounting for 49.6 percent of the combined investment, followed by electricity generation and distribution with $3.9 billion.
During the first quarter, Singapore was the top source of FDI pledges, with $4.6 billion, or 45.6 percent of the total registered capital, followed by Japan with $2.1 billion, and the Republic of Korea with $1.2 billion.
Almost all the investment capital inflows from Singapore and Japan were newly registered, reported the FIA.
In the reviewed period, the country granted investment licenses to several big projects, including the $3.1 billion LNG-to-power complex in Long An province and the O Mon II power plant in Can Tho City.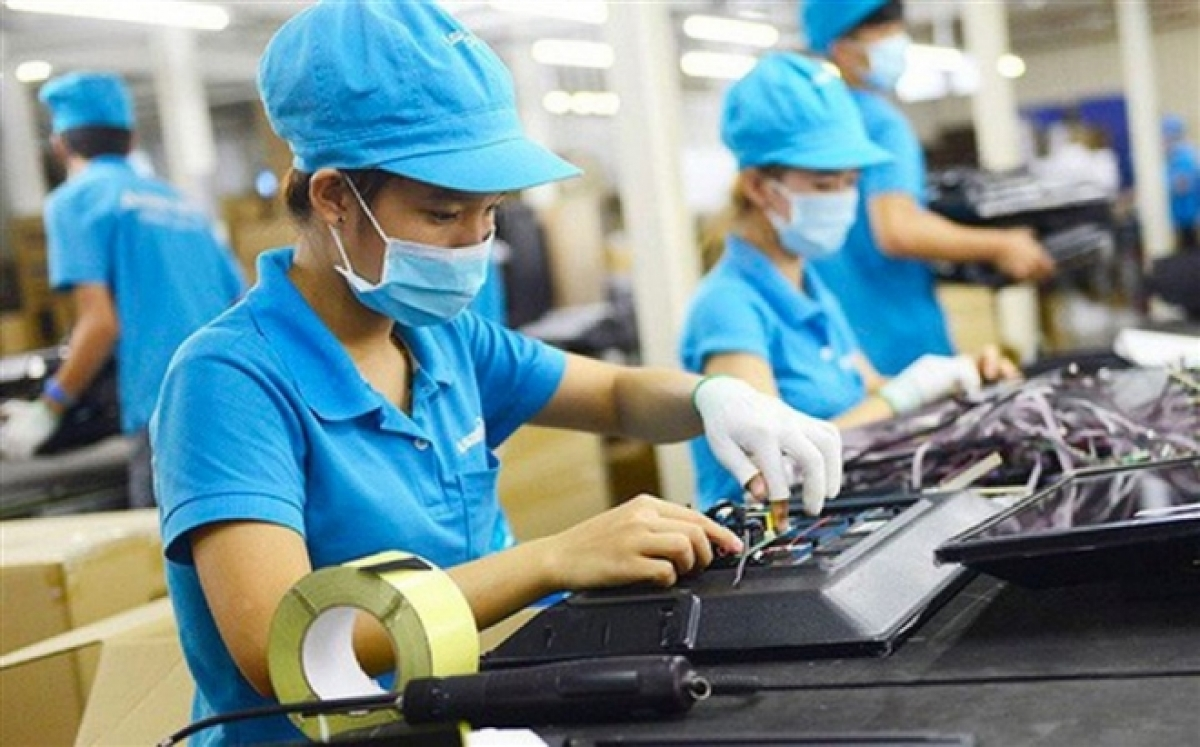 Photo: VOV
The FDI disbursement was estimated at $4.1 billion, up 6.5 percent against the same period last year.
As the national economy began gradual recovery, the export value of the foreign-invested sector rose by 27.5 percent to $58.59 billion, making up 76.4 percent of the total export turnover.
The sector's import turnover was estimated at $49.8 billion, a year-on-year increase of 30.3 percent against the same period last year and accounting for 66.8 percent of the nation's total import volume.
In 2020, the total foreign direct investment (FDI) into Vietnam reached $28.5 billion, a year-on-year decrease of 25%, according to statistics by the Ministry of Planning and Investment.
There were 2.523 new registered projects with a total capital of $14.6 billion, down by 35% and 12.5% in project numbers and value respectively compared to the same period last year, Baodautu reported.
As many as 1.140 existing projects were allowed to raise the investment capital by more than $ 6.4 billion in total, a year-on-year increase of 10.6 %.
In terms of capital contribution and share purchases, there were 6.141 times of capital contribution and share purchase by foreign investors totaling $7.5 billion, declining 51.7% over the same period.
Given the complicated development of the Covid-19 pandemic, production - business activities have been affected causing the realized investment capital of foreign investment projects in 2020 to slightly decrease compared to 2019. Specifically, the disbursement of foreign direct investment capital is estimated at $19.98 billion, equivalent to 98% over the corresponding period last year.
Many foreign-invested enterprises are gradually recovering, maintaining well their production activities. More importantly, there are still many foreign investors keen on investing in Vietnam.
Statistics from the Ministry of Planning and Investment indicated that nearly 300 foreign enterprises have plans to expand investment in the country, 60 of which have achieved initial results in carrying out their plans.
FDI capital was invested into 19 sectors, in which the manufacturing and processing industry took the lead after receiving over $13.6 billion, or accounting for 47.7% of the total. It was followed by power production and distribution with over $5.1 billion, or occupying 18% of the total, real estate with $4.2 billion, and wholesale and retail with $1.6 billion.
There were 112 countries and territories investing in Vietnam in 2020. Among them, Singapore took the lead with nearly $9 billion or 31.5 percent of the accumulative capital. It was followed by the Republic of Korea, China, Japan, Taiwan, and Hong Kong.
Malie Nguyen