Vietnam Congratulates Ghana on Independence Day
Vietnam's top leaders extended well-wishes to Ghana on 65th Independence Day anniversary
Top leaders of Vietnam have sent Independence Day greetings to Ghana on the African country's 65th Independence Day (March 6)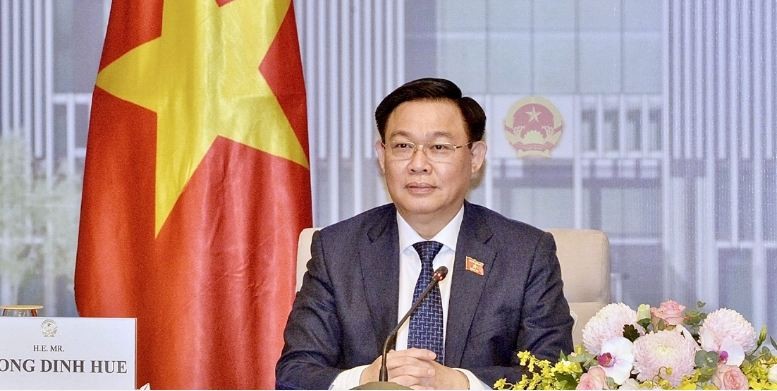 National Assembly Chairman Vuong Dinh Hue of Vietnam. Source: VOV
National Assembly Chairman Vuong Dinh Hue has extended greetings to Alban Sumana Kingsford Bagbin, Speaker of the Parliament of Ghana.
In his message, Hue expressed his pleasure that the friendly relationship between Vietnam and Ghana has been well maintained over the past time.
He hoped with the support of Speaker Alban Sumana Kingsford Bagbin, cooperation between the two countries and the two legislatures would continue to be promoted in the interest of the two peoples, and for peace and stability in the region and the rest of the world.
On the same day, State President Nguyen Xuan Phuc sent a congratulatory message to President of the Republic of Ghana Nana Akufo-Addo.
Meanwhile, Foreign Minister Bui Thanh Son also cabled his congratulations to Ghana's Minister of Foreign Affairs and Regional Integration Shirley Ayorkor Botchwey.
The 65th anniversary of Ghana's Independence Day is celebrated by Ghanaians in Africa and around the world. The anniversary date of March 6 celebrates the declaration of Independence in 1957 from the United Kingdom by the PM of that time, Kwame Nkrumah.
Located in Western Africa, Ghana was the first country in sub-Saharan Africa to gain independence from colonial rule.
The country's independence served as a precedent for many African countries to break free from the clutches of colonial rule.
Vietnam-Ghana relations remain strong dating back to 1965 where both countries have worked to strengthen ties.
Ghana is currently one of Vietnam's leading trading partners in West Africa. Although geographically distant, Vietnam and Ghana have a good and constantly strengthened relations, especially in the field of trade and investment.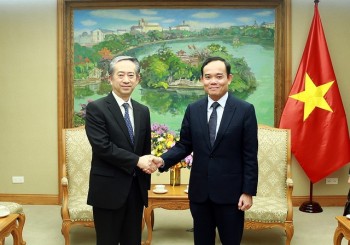 Friendship
Deputy Prime Minister Tran Luu Quang received Chinese Ambassador Xiong Bo in Hanoi on February 8, reviewing the nations' past cooperation and discussing ways to step up the comprehensive strategic cooperative partnership in the time to come.