Vietnam Covid-19 Updates (Dec. 1): Nearly 14,000 Infections, Over 14,600 Recoveries
The Health Ministry confirmed the detection of 13,972 new Covid-19 cases on 30 November, marking a rise of 208 cases from the previous day.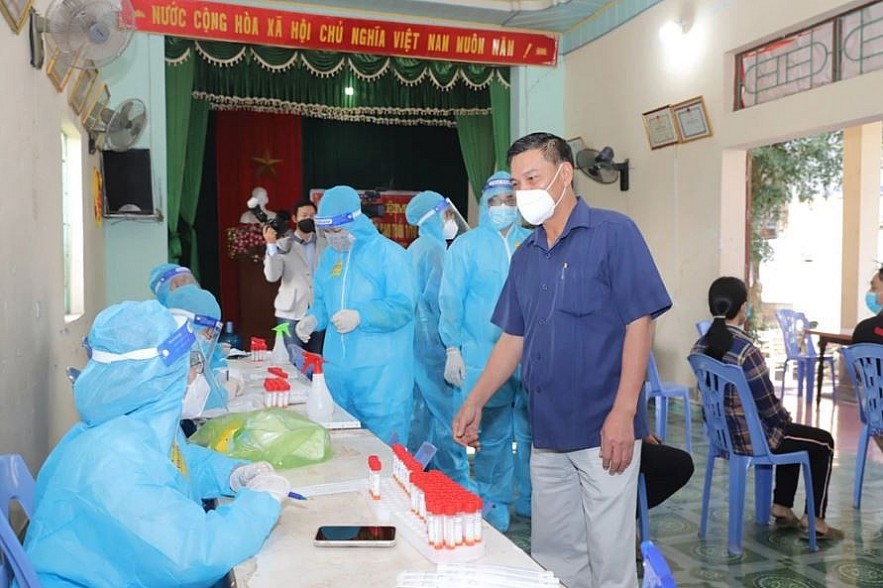 Photo: Zing
Covid-19: New cases on November 30 top 13,972
Vietnam recorded 13,972 cases of Covid-19 in 61 localities during 24 hours from 4 pm November 29 to 4 pm November 30, including 6 imported cases, according to the Ministry of Health.
The three localities recording the highest number of new cases were Ho Chi Minh City with 1,497 cases, Can Tho with 981, and Ba Ria-Vung Tau with 860. Hanoi recorded a total of 367 infections, with the majority being detected among the local community.
Of the daily total, 7,549 cases were detected within the community. Health authorities also confirmed an additional 14,624 successful recoveries on November 29.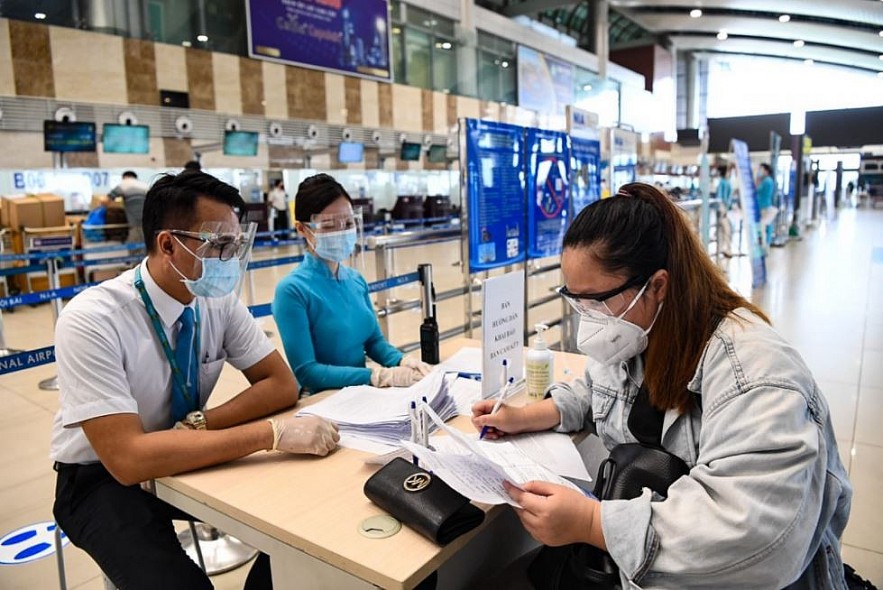 Photo: VOV
Five Vietnamese airports receive Airport Health Accreditation
Five local international airports have been granted Airport Health Accreditation (AHA) by the Airports Council International (ACI) for maintaining Covid-19 pandemic safety and prevention measures. The Vietnamese airports to earn AHA include Tan Son Nhat International Airport, Da Nang International Airport, Noi Bai International Airport, Phu Quoc International Airport, and Cam Ranh International Airport.
The AHA is designed to assist airports around the world in proving to passengers, staff, regulators, and governments that they place the health and safety of passengers as their top priority. Indeed, this is done through the establishment of specific safeguard measures as part of the fight against the potential spread of the pandemic.
In order to be certified by the ACI, airports are assessed across a number of categories, including cleanliness and disinfection, physical distancing, staff protection, physical layout, passenger communication, and passenger facilities. A number of provinces and cities nationwide, including Phu Quoc island in the southern province of Kien Giang, Nha Trang city in the central coast of Khanh Hoa province, and Hoi An City in the central province of Quang Nam, recently welcomed back international tourists. In line with this, all visitors from overseas are must come into the country through the COVID-19 vaccine passport pilot scheme.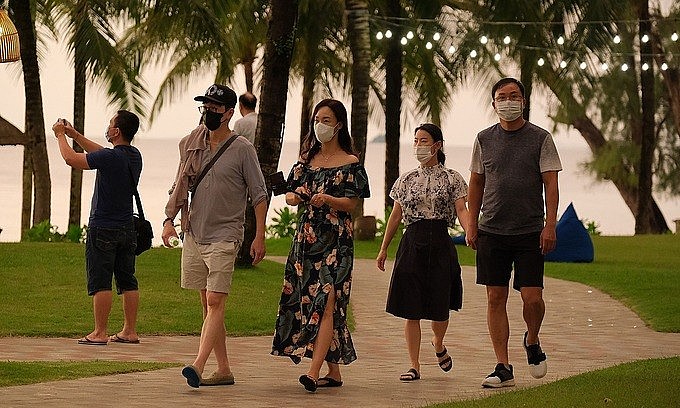 Photo: VN Express
Vietnam to welcome first Thai vaccine passport tourists this month
Vietnam is expected to welcome the first group of Thai tourists under an ongoing vaccine passport trial program this month, a top tourism official says. Vietnamese tourism officials would work with Thai counterparts to set up a 'travel bubble' scheme as Thailand has proved successful in welcoming international tourists amid Covid-19 with the 'Phuket Sandbox' model, Nguyen Trung Khanh, head of the Vietnam National Administration of Tourism, said at a seminar on Vietnam's tourism recovery plan.
The 'Phuket Sandbox" program allows travelers who are fully vaccinated to enter the island city of Phuket without quarantine from July 1 and the tourism model has since been expanded across Thailand. Foreign tourists with vaccine passports from over 60 countries and territories, including Vietnam, are exempt from mandatory quarantine upon arrival.
The Vietnamese government also plans to resume regular international flights to 15 countries and territories with high vaccination rates, including Thailand, from December. Thailand was Vietnam's fastest-growing tourist market before the pandemic, with the number of visitors from that country rising by 46 percent year-on-year to 509,000 in 2019.
Photo: VN Express
HCMC mulls private-sector care for self-isolated Covid patients
HCMC Health Department is planning to allow private facilities to treat Covid-19 patients isolated at home. According to the plan, which will soon be submitted to the city administration, all private clinics in the southern metropolis could take part in the work, Nguyen Thi Huynh Mai, the department's office chief, said Monday.
Ho Chi Minh City has been for months allowed Covid patients to be treated at home, while only hospitalizing severe cases. To take care of the former, the city has been relying on medical task forces at state-owned medical centers across wards and communes. However, in recent times, overload has been reported among those forces. HCMC currently has 82,000 Covid-19 patients, 66,862 of whom are being isolated at home. It is not clear how private sector staff would be paid for their new duty. Until now, Vietnam has treated Covid-19 patients for free.
In HCMC, the private sector had already participated in treating Covid-19 patients during July, when the city suffered its worst community outbreak ever.
The national tally reached 1,238,082. The death toll now hits 25,252. By November 29, the country had injected over 122.08 million doses of vaccines to date, with more than 50.94 million people now fully inoculated.