Vietnam Covid-19 Updates (Nov. 30): Nearly 13,800 New Infections, 173 New Deaths
As of 6 pm on November 29 Vietnam has documented 1,224,110 Covid-19 cases since the start of the first outbreak in January 2020, ranking 35th out of 223 countries and territories worldwide.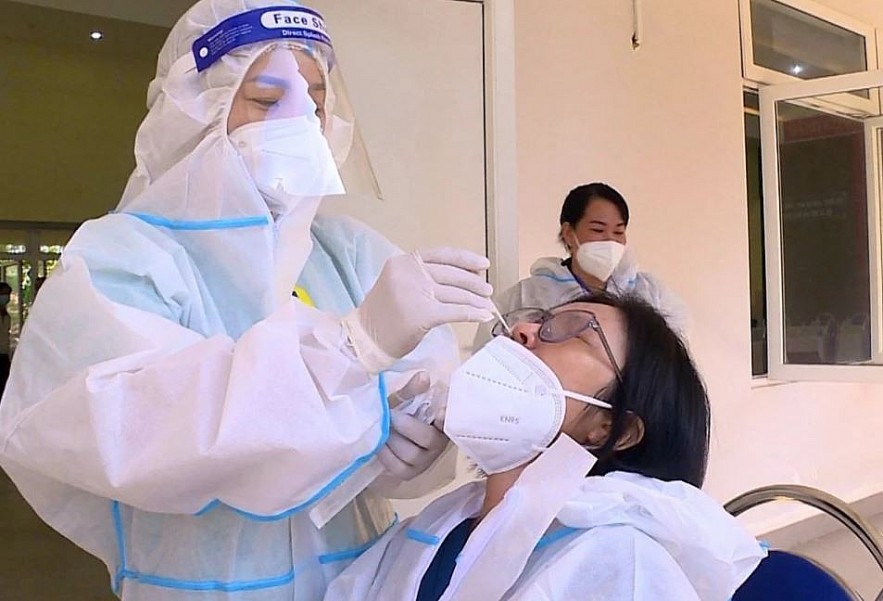 Photo: Zing News
Vietnam records nearly 13,800 new Covid infections, 173 new deaths
Vietnam has recorded 13,770 new coronavirus cases with more than half diagnosed in the community during the past 24 hours, according to the Ministry of Health (MoH) in its coronavirus update on November 29. Official data from the MoH showed an additional 173 people have died and 16,088 more patients have recovered from the disease.
Most of the new cases were recorded in southern Vietnam, with Ho Chi Minh City registering the highest number at 1,554. It was followed by Can Tho, Tay Ninh, Binh Duong, Ba Ria – Vung Tau, Dong Thap, and Soc Trang that reported between 600 and 1,000 cases each.
The outbreak remains complicated in the north where hundreds of community cases of unknown sources were found. Notably, the Hanoi capital topped northern localities with 429 new cases, the highest figure recorded on a single day. There were also sharp rises in infection numbers in Ha Giang and Bac Ninh provinces that saw 163 and 145 cases detected respectively. Elsewhere Nghe An and Thua Thien-Hue in central Vietnam registered more than 100 new cases each, while Dak Nong province in the Central Highlands reported nearly 100 cases.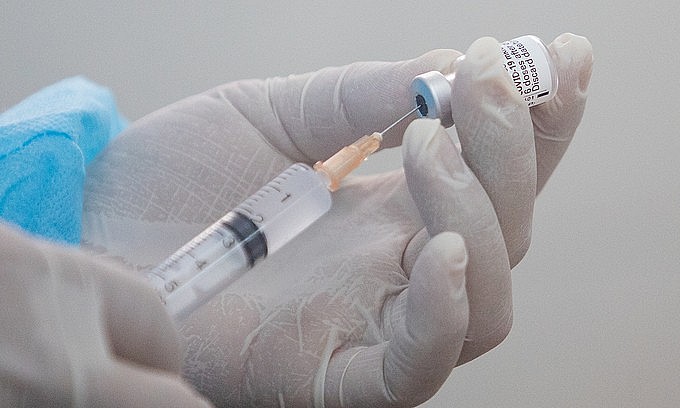 Photo: VN Express
Vietnam receives 5 mln vaccine doses
Vietnam has received around 5 million Covid-19 vaccine doses from different countries in the past week. Of those, 1.4 million Pfizer vaccine doses arrived in Hanoi from France on Saturday and Sunday. The French Embassy in Vietnam on Sunday said the doses were sent either through bilateral channels or the Covid-19 vaccine access mechanism Covax. So far, France has aided Vietnam with over two million Covid-19 vaccine doses.
Previously, over two million Pfizer vaccine doses from the U.S. arrived in Vietnam last Friday, raising the number of vaccine doses supported by the U.S. to more than 18 million. Over 1.54 million AstraZeneca doses came from Japan Thursday, putting Japan's vaccine support to Vietnam at 5.6 million doses.
Earlier this month, Minister of Health Nguyen Thanh Long said Vietnam has secured around 195 million Covid-19 vaccine doses, enough to cover vaccination for up to 80 percent of its population within this year. More doses are expected to come next month, he added. The Pfizer vaccine is being used to vaccinate children aged 12-17 in Vietnam. Around 20 percent of Vietnamese children have received at least one Covid-19 vaccine shot. The country has vaccinated over 69.7 million people with at least one Covid-19 vaccine shot. Around 49 million have received two shots.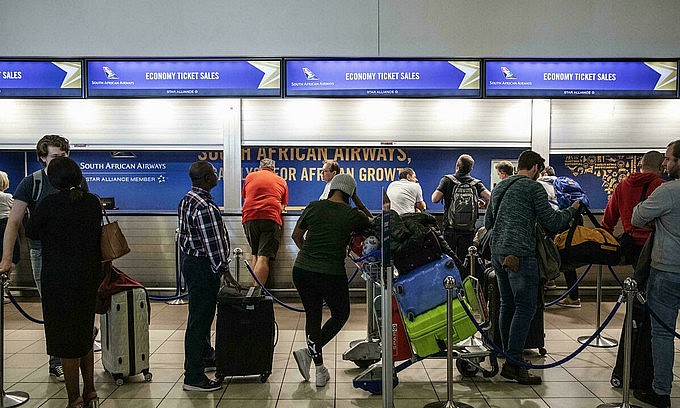 Photo: VN Express
Foreign tourist arrivals to Vietnam up 42.4 percent in November
Vietnam welcomed over 15,000 foreign tourists in November, up 42.4 percent from the figure in October, the General Statistics Office (GSO) announced on November 29. The rise is attributed to the Government's decision to allow a pilot program to welcome back international tourists who join package tours entering the country via either charter flights or international commercial flights to designated places and tourism facilities in Phu Quoc (Kien Giang), Khanh Hoa, Quang Nam, Da Nang, and Quang Ninh.
In the first 11 months of this year, the number of foreign tourist arrivals to Vietnam was 140,100, down 96.3 percent year-on-year. Of the total, the number of visitors arriving by air accounted for 68.9 percent, down 96.9 percent; by road accounted for 30.7 percent, down 92.9 percent, and by the sea made up 0.4 percent, down 99.7 percent.
General Director of the Vietnam National Administration of Tourism (VNAT) Nguyen Trung Khanh affirmed that the event to welcome the first delegation of international holidaymakers back to Vietnam in this period was an important step to gradually revive the tourism sector towards the full reopening and economic development in the new context.
In order to enhance the effectiveness of the "Live fully in Vietnam" campaign, the VNAT is actively implementing activities to promote and stimulate tourism recovery, including popularising photos, video clips and articles on both domestic and international communications channels.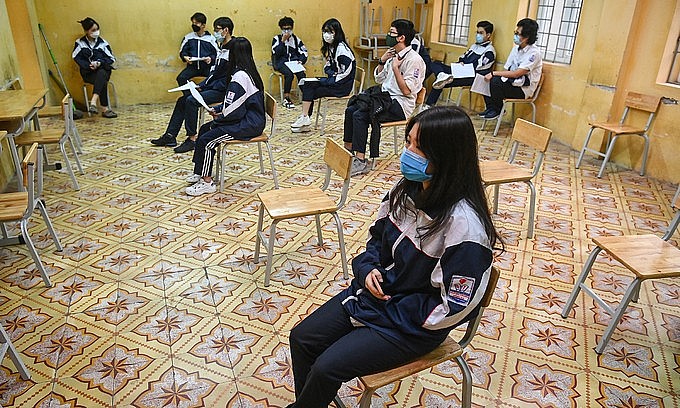 Photo: VN Express
Hanoi girl dies after Covid-19 vaccination
A ninth-grade girl in Hanoi's Thuong Tin District died a day after getting her first dose of the Pfizer vaccine, the second teenager to die following Covid vaccination in Vietnam. She received the shot on Saturday morning as part of the city's campaign to vaccinate people under 18 and developed a high fever by night. Her family gave her fever medicines but to no avail. She was taken to the Thuong Tin District General Hospital and soon transferred to Bach Mai Hospital, Hanoi's biggest medical facility, but she died on Sunday morning, Nguyen Viet Binh, chairman of the district's Nhi Khe Commune, said.
Vu Cao Cuong, deputy director of the city Department of Health, told VnExpress Monday that the cause of her death has yet to be identified. "The department will review this vaccination incident within today." The Ministry of Health's Expanded Program on Immunization Office said it would speak to the media after discussing the case with experts.
Hanoi began vaccinating children on Nov. 23, and worked its way down to 14-year-olds on the 27th. It has immunized 276,816 children so far. The ninth-grade girl is the second teenager to die following the Covid-19 vaccination in the country. Also on Sunday, a 16-year-old boy in the northern Bac Giang Province who had received a Pfizer vaccine four days earlier was also confirmed dead. The cause of death has been identified as anaphylactic shock.
As of 6 pm on November 29 Vietnam has documented 1,224,110 Covid-19 cases since the start of the first outbreak in January 2020, ranking 35th out of 223 countries and territories worldwide. Of the total, 974,724 patients have been discharged from the hospital after making a full recovery from the disease.
As many as 25,055 patients have died of the virus, making up 2% of the total number of infections. About 120.6 million vaccine doses have been administered nationwide, with nearly 50 million people getting their second shot.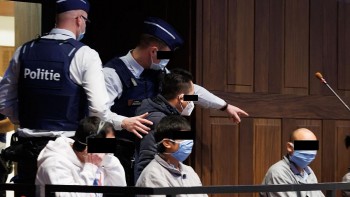 Overseas Vietnamese
Belgian court sentenced smuggler organization over 39 Vietnamese victims found dead in sealed lorry container in Essex.