Vietnam COVID-19 Updates (Jan 31): 42 new cases, first South African variant recorded
42 new community transmissions of Covid-19 were recorded in Vietnam on Sunday morning and Saturday afternoon as its latest outbreak spreading to eight localities with 221 cases.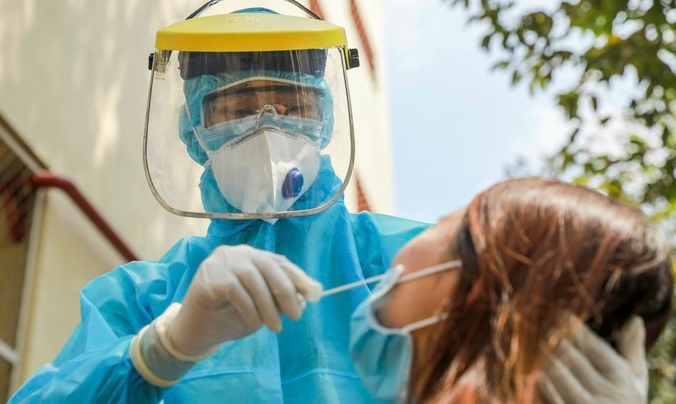 Photo: VN Express
42 new cases recorded
Vietnam recorded 28 new COVID-19 cases in the 12 hours as of 6 pm on January 30, including one imported case and 27 locally infected ones linked with the hotbed in northern Hai Duong province. Fourteen new community transmissions of Covid-19 were recorded in Vietnam on Sunday morning as its latest outbreak has spread to eight localities with 221 cases. Therefore, 42 new cases were recorded in the last 24 hours.
The latest outbreak with 221 community transmissions has come right before the Lunar New Year, Vietnam's biggest holiday which peaks on Feb. 12 this year. The sources of transmissions of the outbreak have not been identified, with the first patients confirmed being a man working at Van Don International Airport in Quang Ninh Province and a woman working at Vietnam Poyun Electronics Co. Ltd in Chi Linh Town of Hai Duong.
As the speed of transmission has been proved to be the fastest ever since the epidemic broke out in Vietnam, health experts are analyzing the virus strains on the first two patients based on the theory that it could be the U.K. variant, which is 70 percent more transmissible compared to previous strains. Vietnam has registered 1,781 cases and 35 deaths so far.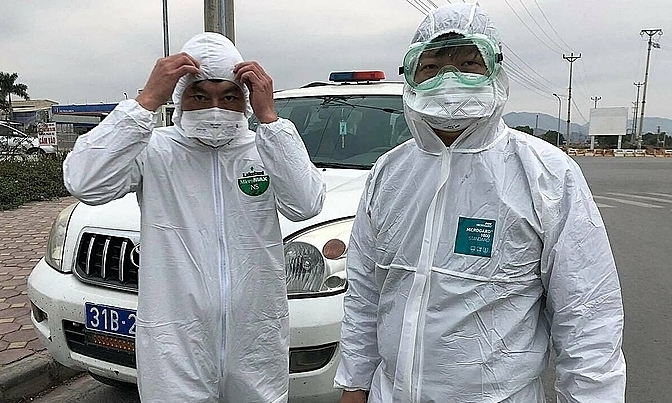 Photo: VN Express
First patient carrying South African virus variant recorded
The patient numbered 1422, is currently confirmed to be Vietnam's first case to carry the South African virus variant.
He is a South African specialist, entered Vietnam on December 19, 2020. After being quarantined and treated at the National Institute of Hygiene and Epidemiology, doctors found out that kind of virus this patient bearing is of the new variant.
The variant first found in South Africa was detected in October. Since then, it has been found in at least 30 other countries. The variant identified in South Africa is not yet proven to be more lethal than others, including similarly highly transmissible variants recently detected in Britain and Brazil, but mutations that make it about 50 percent easier to catch have allowed it to stage a takeover of what was already out-of-control community transmission in South Africa. Notably, most COVID-19 vaccines currently show little effect on this kind of variant.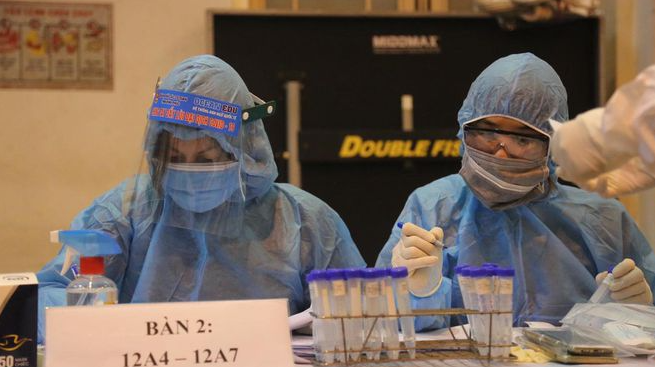 Photo: Thanh Nien
Localities bolster prevention measures
Quang Ninh imposes social distancing in Van Don, lockdown in Cai Rong
Northern Quang Ninh province has decided to put its Van Don district under social distancing and Van Don's Cai Rong town in lockdown from 12pm on January 30 to 12 pm on February 21. Social distancing measures include maintaining a physical distance between people, wearing face masks, and performing sanitation and disinfection work in line with regulations. The decision came after a 32-year-old woman in Cai Rong tested positive for COVID-19. She had close contact with Patient No. 1,553 – an employee at Quang Ninh's Van Don International Airport who was confirmed infected on January 28.
Hai Duong strengthens testing ability
About 5,000 samples will be taken for COVID-19 testing on January 30 in the northern province of Hai Duong, the country's latest COVID-19 outbreak, said Director of the provincial Centre for Disease Control (CDC) Pham Duy Tuyen. Hai Duong's testing capacity and speed have been improved so as to conduct up to 5,000 samples per day. The Hai Duong Medical Technical University sent 600 volunteers to support localities and the health sector in survey and testing.
Quang Ninh, Hai Duong halt religious gatherings
Religious establishments in Hai Duong province's Chi Linh city and Quang Ninh province's Dong Trieu township, where many COVID-19 cases were detected in the past few days, must cancel all religious activities with crowded gatherings, the Ministry of Home Affairs said in an official dispatch issued on January 29. In a bid to curb the spread of the pandemic, religious dignitaries, practitioners, and followers have to wear masks and keep a distance of at least 2 meters to each other at religious establishments.
Hanoi activates highest COVID prevention mode
As the 4th case in Hanoi was announced, the city steps up in prevention. 400 workers in Z153 factory (Dong Anh, Ha Noi), where the patient works, were immediately put in quarantine. The factory is currently in blockage till further notice. Over 20,000 people relating to the Hai Duong cases were asked to test for COVID-19 virus. Some schools in Hanoi had to give students an early Tet break due to the new COVID surge.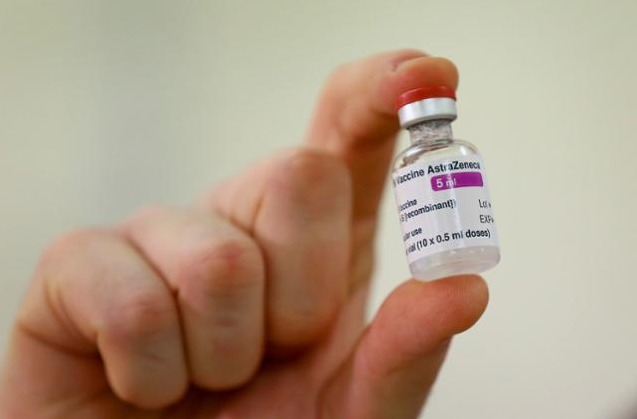 Photo: BBC
Astra Zeneca COVID-19 vaccine licensed in Vietnam
The Ministry of Health announced on January 30 that it has approved the use of the Astra Zeneca COVID-19 vaccine for pandemic prevention and control in Vietnam. AstraZeneca COVID-19 vaccine was co-invented by the UK's University of Oxford and its spin-out company AstraZeneca. This vaccine is recommended for people aged between 18 – 64. This is the first COVID-19 vaccine licensed by the Ministry of Health for immunization to prevent COVID-19 caused by the coronavirus SARS-CoV-2 in Vietnam.
Astra Zeneca's COVID-19 vaccine is expected to be available and injected into Vietnamese people in the first quarter of this year. The Ministry of Health has also directed domestic vaccine producers to urgently conduct vaccine research, clinical trials, and production.
The ministry said that Nanogen Pharmaceutical Biotechnology JSC (Nanogen) has completed the first phase of a clinical trial of the Nanocovax vaccine in the first phase, and it will carry out the second phase of the trial in early February. Meanwhile, the Institute of Vaccines and Medical Biologicals (IVAC) in Nha Trang city began the first phase of the trial for the Covivax vaccine on January 21, and the scheme is expected to be completed at the end of February.