Vietnam COVID-19 Updates (Jan 6): Hanoi health official suspended for quarantine error
A Hanoi official has been suspended for allowing a man to leave a quarantine camp before his Covid-19 test results had returned.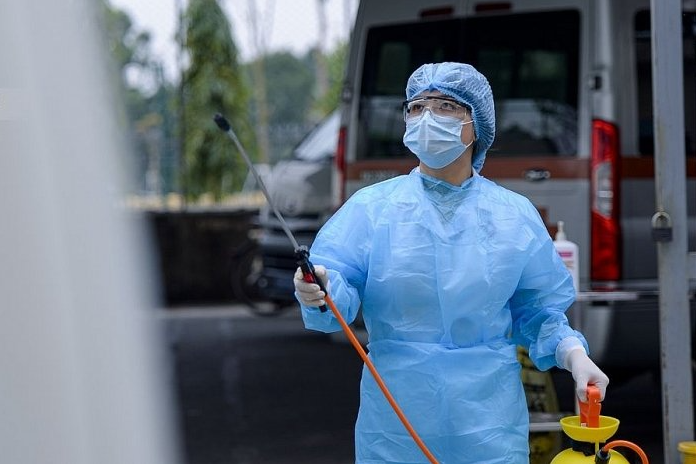 Seven imported cases of COVID-19 reported. (Photo: Vietnam Oracle)
Seven imported cases of COVID-19 reported
Seven COVID-19 cases were detected in Vietnam in the past 24 hours, all among people quarantined after returning from abroad, according to the National Steering Committee for COVID-19 Prevention and Control. Among the new patients, six were Vietnamese citizens returning from the US, the Philippines, and Japan, and the seventh was a British citizen arriving from Dubai.
The newly found infections raised the national count of COVID-19 cases to 1,504, including 693 locally transmitted cases. The number of recovered patients is now 1,339 while fatalities remain at 35. Among patients still under treatment, nine have tested negative for SARS-CoV-2 once, six twice and five thrice. A total of 19,286 people who had close contact with COVID-19 patients or returned from pandemic-hit areas are being quarantined nationwide.
Regarding the work of preventing illegal entry to Vietnam, in the early morning of January 5, border guards in northern Lai Chau province arrested 23 workers when they were illegally crossing the border into Vietnam. Later on the day, eight Vietnamese people illegally entering China were arrested and handed over by Chinese police to border guards in Lai Chau province.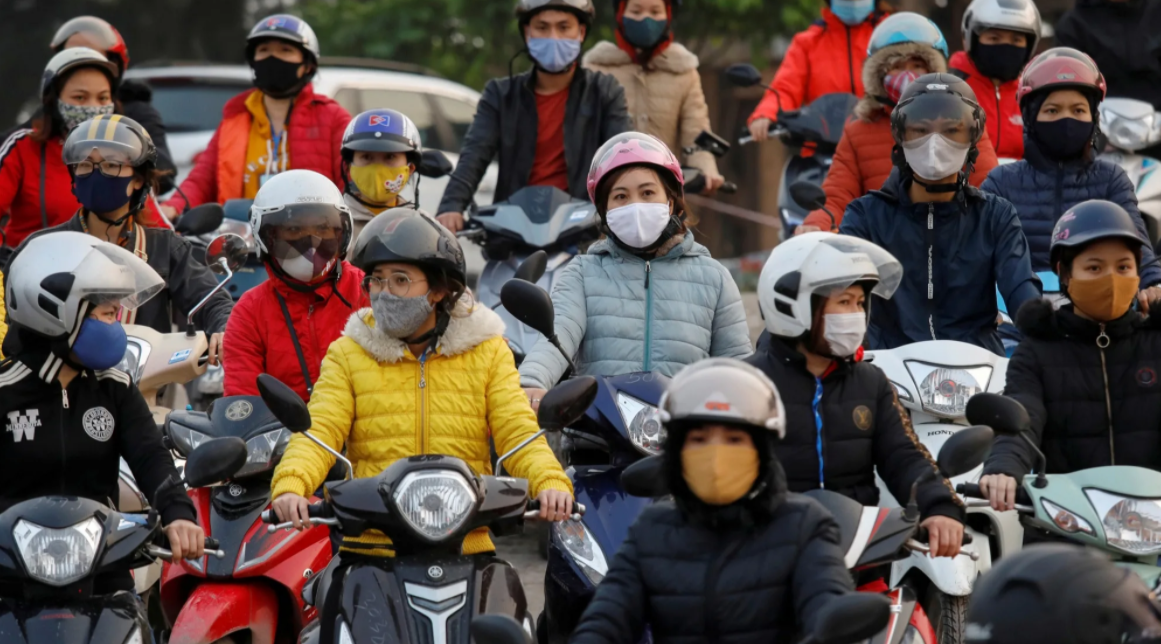 People wear masks on a street of Hanoi. (Photo: Nikkei Asia)
Party Central Committee's Secretariat asks for tighter COVID-19 prevention measures
The Party Central Committee's Secretariat on January 5 called on the entire political system and people to tighten and follow COVID-19 prevention and control measures as the pandemic has still seen complicated developments in many countries around the world with the appearance of new and more contagious strains of the coronavirus SARS-CoV-2.
To take the initiative in disease prevention and control during the biggest festival of the Vietnamese people and make the best preparations for the upcoming 13th National Party Congress, the Secretariat asked the Party Committees and Party organizations at all levels to strictly follow directions of the Secretariat, the Prime Minister and the National Steering Committee for COVID-19 Prevention and Control, and guidelines of the Health Ministry.
It is necessary to investigate and bring to light the rings which organize illegal entry into Vietnam and strictly punish any violations. Special attention should be paid to instructing the strict implementation of quarantine regulations both at concentrated quarantine facilities and at home to prevent the coronavirus from spreading at concentrated quarantine facilities and from these facilities to the community.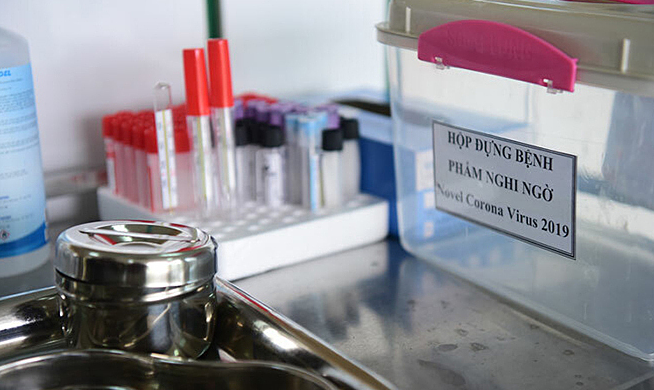 Medical tool used for taking samples for the new coronavirus test at the National Hospital for Tropical Diseases in Hanoi. (Photo: VN Express)
Hanoi health official suspended for quarantine error
Ta Van Thieng, deputy head of the medical center of Chuong My District in Hanoi, will serve a 10-day suspension after he failed to follow centralized quarantine procedures. He signed papers letting a 22-year-old Vietnamese man who had been repatriated from the U.S. on Dec. 20 and quarantined at a military facility in Chuong My District, to leave the camp.
After the man reached home in Ha Long Town, northern Quang Ninh Province, his test results showed he was positive for the virus. During his 14-day quarantine period, the man had tested negative for the virus once. On Jan. 3, his second test result has not returned, but because he was on the list of those having completed the mandatory isolation, he was allowed to leave.
Tran Van Chung, deputy director of Hanoi's Health Department, said the man was quarantined on Dec. 21 along with 88 others. Thieng made the mistake of thinking all 89 had been confirmed negative twice, and because they had all finished their 14-day quarantine, he allowed everyone to leave the facility on Jan. 3, according to VN Express.