Vietnam Covid-19 Updates (Jan. 7): Fresh Infections Reach 16,472
The fourth wave of the pandemic which hit the country in late April has now led to over 1.83 million Covid-19 cases, with more than 1.46 million of these cases now having recovered from the virus.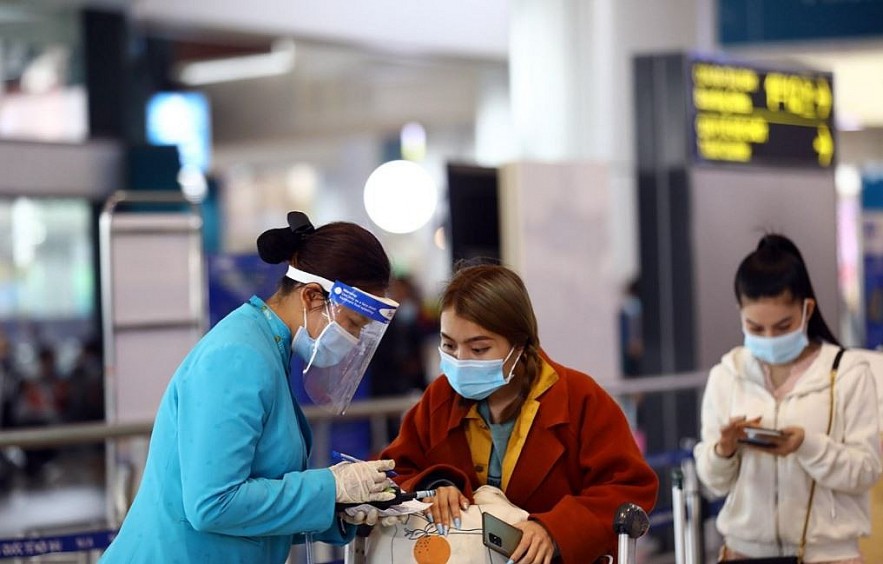 Photo: VNA
Covid-19: Fresh infections reach 16,472 on January 6
A further 16,472 SARS-CoV-2-virus cases across 62 localities nationwide were detected on January 6, a drop of 580 from the previous day, according to the Ministry of Health.
Hanoi continued to be the leading locality on the list with 2,716 cases, trailed by the northern province of Hai Phong with 923 and the southern province of Tay Ninh with 853. Also on the day, the southern province of Vinh Long added 9,370 cases to the national Covid-19 case log after confirming relevant information.
According to the Ministry of Health's report, 6,626 patients nationwide are in serious conditions, with 721 requiring invasive ventilation and 19 on life support (ECMO). On that day, the country saw 170 deaths from the disease.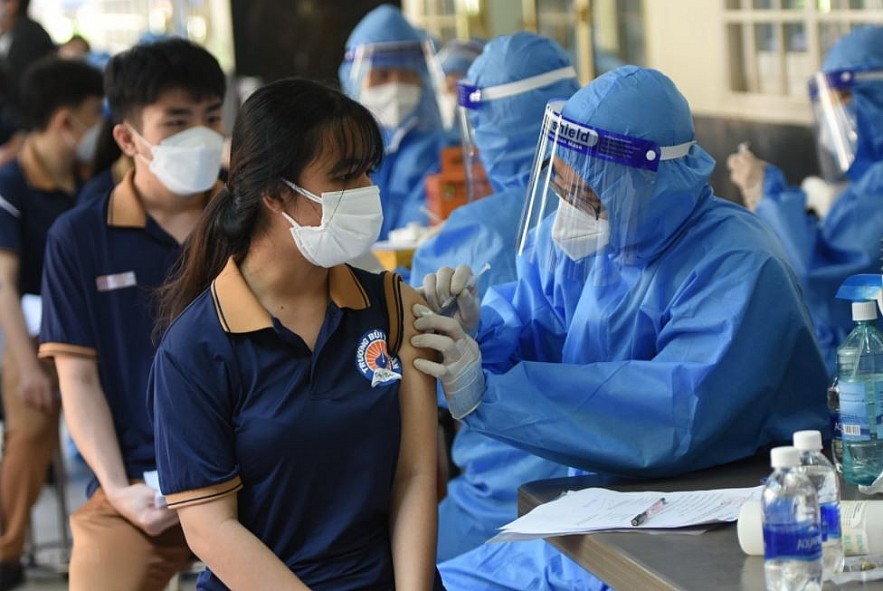 Photo: VNA
Hanoi has enough vaccine to inject third shots for residents
Hanoi has secured enough Covid-19 vaccines to inject third shots for local residents, according to Tran Thi Nhi Ha, Director of the municipal Department of Health (DoH). The DoH has asked relevant agencies to speed up the vaccination of the booster jabs for the elderly, people with underlying diseases, and high-risk groups by administering vaccine shots for them at home.
Hanoi now ranks 2nd after HCM City in terms of third doses given, which has so far administered 1.1 million additional doses and 320,000 booster doses. The city recorded 2,505 cases of Covid-19, including 594 community infections from 6 pm on January 4 to 6 pm on January 5, the DoH reported. Districts that reported the highest number of infections are Dong Anh with 131 cases, followed by Thanh Tri, Thanh Xuan, and Nam Tu Liem with 127, 123, and 115, respectively.
Hanoi has logged 59,915 cases since the fourth wave of Covid-19 infections broke out on April 29, 2021. Of which, 19,261 are community cases. By January 4, Vietnam had injected over 155.19 million doses of vaccines, with more than 69,80 million people now fully inoculated, while over 7,40 million third shots, either booster shots or the third shot of Abdala vaccine have been administered.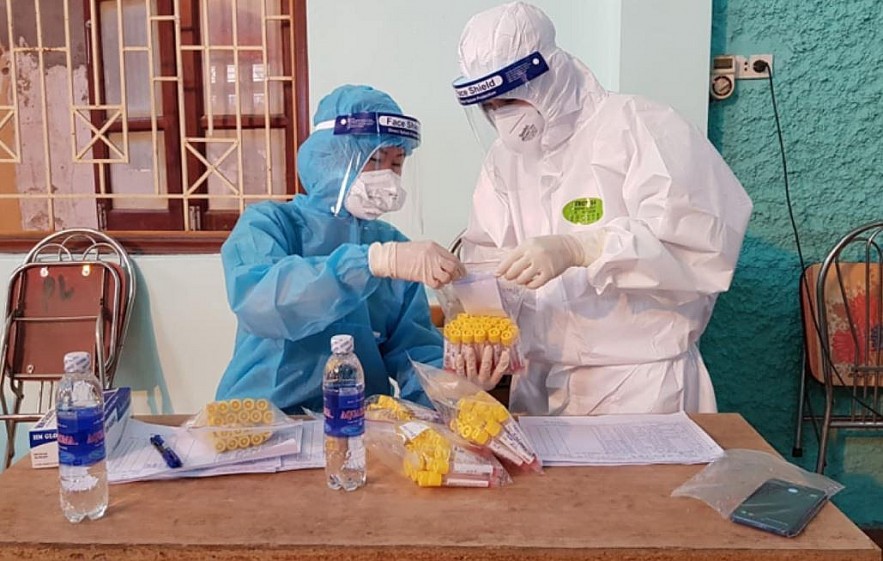 Photo: Nhan Dan
Medicines with molnupiravir for Covid-19 treatment proposed to be licensed
An advisory council of the Ministry of Health (MoH) has proposed this ministry grant certificates of registration for conditional circulation of three medicines containing the active ingredient molnupiravir for Covid-19 treatment. The MoH said on January 5 that the council decided to submit the proposal after making thorough and careful consideration of opinions from specialized units and experts.
To strictly control medicine quality, the council requested that manufacturers examine material quality before production; continue monitoring and examining drug quality on a monthly basis after receiving the certificates and present reports to relevant authorized agencies, and continue studying the medicines' stability and submit research findings and expiry date updates to serve assessment as in accordance with the ASEAN Common Technical Dossier.
Regarding the authorization of Covid-19 medicine circulation, the Minister of Health asked managerial and specialized agencies to keep strict control of quality and prices as in line with the Law on Pharmacy and to fight against any negative phenomenon and group interest in medicine supply.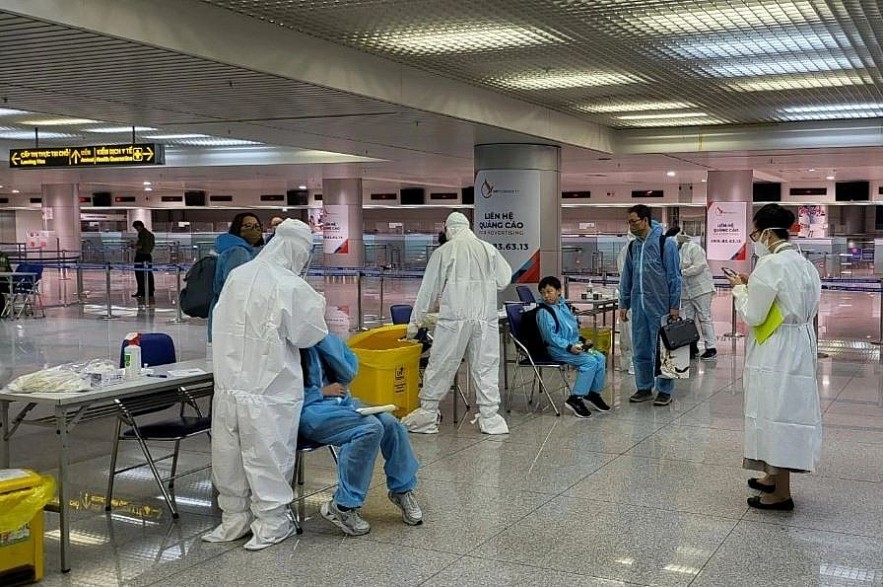 Photo: Zing
Ministry orders stronger preventive measures amid Omicron surge
The Ministry of Health has asked localities to set out scenarios and plans to combat the Covid-19 pandemic, given the emergence of the Omicron variant that is raging around the world. In Vietnam, Omicron cases have been found in all northern, central, and southern regions, all imported and quarantined in a timely manner.
In a dispatch sent to heads of Covid-19 prevention and control boards, and Chairpersons of People's Committees of cities and provinces, the ministry ordered stronger preventive measures. It asked localities to improve medical capacity, especially at the grassroots level, and ensure medical supplies as well as personnel to serve the combat. People entering Vietnam must undergo close monitoring, the ministry said, stressing that great efforts are needed in contact tracing, medical quarantine, and testing even when a single Omicron case is detected.
The ministry urged localities to speed up vaccination for people above 12 years old, review the list of high-risk groups, and those with underlying diseases while continuing with the use of health record platforms. It emphasized pandemic prevention and control at industrial parks, schools, and workplaces, particularly hospitals, production facilities, supermarkets, airports, and bus and railway stations. Localities need to step up the communication work to raise public awareness of the variant and encourage them to seriously observe the 5K message.
The fourth wave of the pandemic which hit the country in late April has now led to over 1.83 million Covid-19 cases, with more than 1.46 million of these cases now having recovered from the virus.
As of January 5, a total of 156,902,083 Covid-19 vaccine doses have now been administered, with over 70 million people being inoculated twice. The death toll now hits 33,644, equal to 1.8 percent of the total caseload.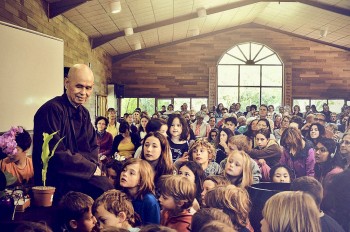 Viet's Home
The master of meditation "passed away peacefully" at the Tu Hieu Temple in Hue – where his spiritual journey began and Vietnam's Buddhist heartland, the Plum Village Community of Engaged Buddhism said.