Vietnam Covid-19 Updates (July 14): 2,743 New Infections, 7 Patients Died
Since April 27 when the new wave started in Vietnam, 31,890 infections have been recorded in 58 of the nation's 63 cities and provinces, with Ho Chi Minh City taking the most at 16,573. The total recoveries stood at 9,553 while the death toll was 132.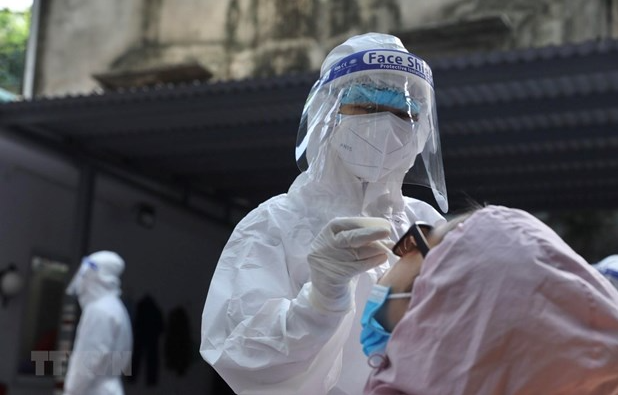 Photo: VNA
2,743 new infections in the last 24 hours
Vietnam logged an additional 983 new Covid-19 cases from 6 am to 1 pm on July 13, according to the Health Ministry. Of the total, 920 were detected in quarantine sites or sealed-off areas.
The Health Ministry said 852 cases were detected in the country during the time from 1 pm to 6 pm July 13, including five imported cases. Ho Chi Minh City still accounted for a majority of cases with 1,797, followed by Binh Duong with 186, Long An 130, Dong Thap 31, Ba Ria-Vung Tau 27, Phu Yen 26, Vinh Long 23, Dong Nai 12 and Ben Tre 11.
A further 905 domestic and 4 imported cases were recorded over the past 12 hours to 6 am on July 14 morning, with Ho Chi Minh City reporting the highest number of infections at 666. Of the new cases in Ho Chi Minh City, the biggest epicenter of the virus, 458 are already in quarantine and isolated areas and 208 are being contact traced.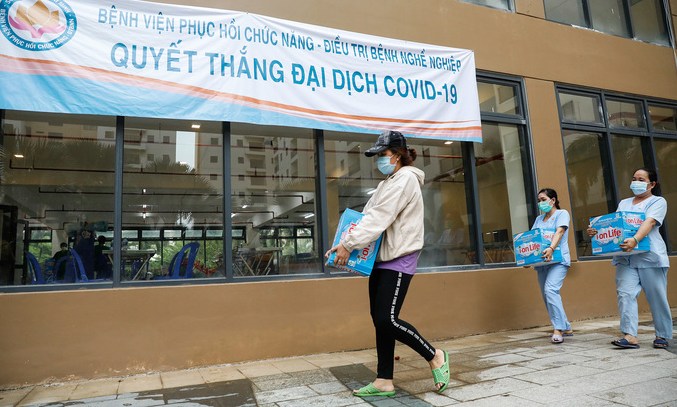 Photo: VN Express
Seven patients died relating to Covid-19
The National Steering Committee on Covid-19 Prevention and Control's Treatment Sub-Committee on July 13 announced seven more deaths related to Covid-19, bringing the total number of fatalities to 132. Vietnam has recorded 97 Covid-19 deaths during the latest coronavirus outbreak. These cases are in Ho Chi Minh City, the southern province of Dong Nai, An Giang, and the northern province of Bac Giang. All of them suffered serious underlying diseases.
The youngest was a 38-year-old woman residing in Hoc Mon District, Ho Chi Minh City. She tested positive for SARS-CoV-2 on June 29 and died on July 5 from kidney failure and pneumonia.
The oldest, a 77-year-old woman of Ho Chi Minh City, suffered from hypertension, and diabetes (type II). She was diagnosed with the SARS-CoV-2 virus on June 27 and admitted to the HCM City Hospital for Tropical Diseases, but died on July 10 with a diagnosis of septic shock, severe pneumonia due to SARS-CoV-2 infection, hypertension, diabetes (type II), and femoral neck fracture.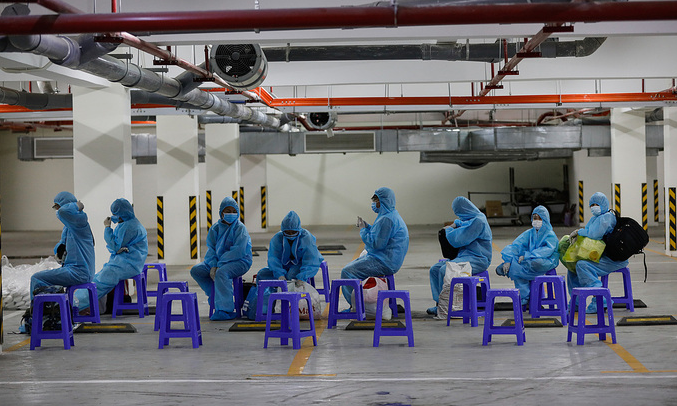 Photo: VN Express
Vietnam to trial self-isolation for asymptomatic Covid cases in Ho Chi Minh
The Health Ministry will issue guidelines for piloting self-isolation of asymptomatic novel coronavirus cases in HCMC, deputy minister Nguyen Truong Son said Tuesday. Son said Covid-19 patients in HCMC would be allowed to quarantine themselves at home if they display no symptoms following 10-14 days of treatment, citing a similar stance by the WHO which advises that Covid-19 patients with no symptoms after 10 days of being treated at hospitals may go home.
The results of the self-isolation trials in Ho Chi Minh City would be evaluated before the health ministry collects feedback from other ministries and localities in order to launch the program nationwide.
Medical experts have advised that Covid-19 patients with mild symptoms can be isolated at home to reduce the burden on hospitals, especially as the daily number of new cases keeps climbing with few signs of slowing down.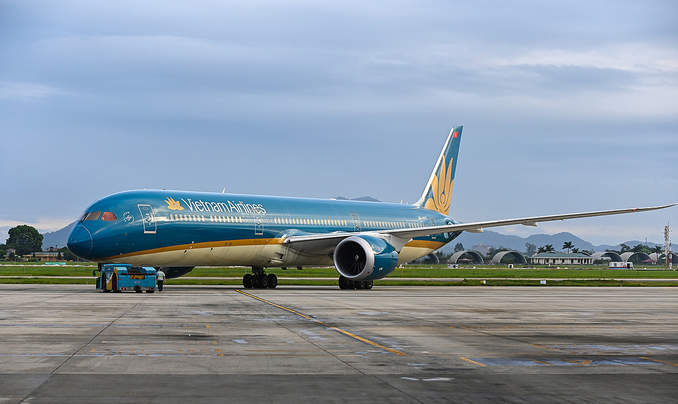 Photo: VN Express
Vietnam Airlines to resume certain Asia, Europe commercial flights
Vietnam Airlines will reopen international commercial flights connecting Hanoi and HCMC with Australia along with several Asian and European destinations starting this week. The national flag carrier said flights from Ho Chi Minh City to Sydney would depart every Thursday and Sunday starting July 15, and return flights on Tuesday and Saturday.
Flight from Ho Chi Minh to Melbourne would depart every Tuesday from July 20 and the return flights every Thursday.
Flights from Hanoi to Frankfurt are scheduled to depart July 25 and 28 and August 21 while two flights from Hanoi to London will commence on Aug. 13 and Sept. 2. Return flights from Frankfurt are scheduled on July 26 and 29 and August 22, and from London on August 14 and Sept. 3.
The national flag carrier stated flights from Hanoi to Tokyo would depart every Wednesday and Saturday starting July 17. From Aug. 1, it would resume flights from Ho Chi Minh City to Bangkok every Wednesday and from Tokyo to HCMC every Thursday.
On return trips, the carrier would only carry Vietnamese repatriates or foreign experts with permission to enter the country. Vietnam is yet to open its doors to foreign tourists.
Since April 27 when the new wave started in Vietnam, 31,890 infections have been recorded in 58 of the nation's 63 cities and provinces, with Ho Chi Minh City taking the most at 16,573.
Among patients under treatment, 307 patients have tested negative to the virus once, 114 twice and 81 thrice.
On July 13, 20,557 more people received COVID-19 vaccine shots, bringing the total doses administered in the country to nearly 4.08 million. A total of 283,884 people have been fully vaccinated with two jabs.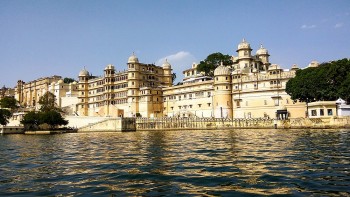 Travel
The ancient port city of Hoi An in the central province of Quang Nam has entered the Top 15 cities in Asia selected by Travel+Leisure's World's Best Awards 2021.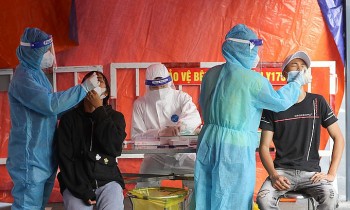 National
The country's Covid-19 tally during the latest wave has now risen to 663,232 while the number of infections since the pandemic initially broke out stands at 667,650, ranking 47th of 222 countries and territories globally.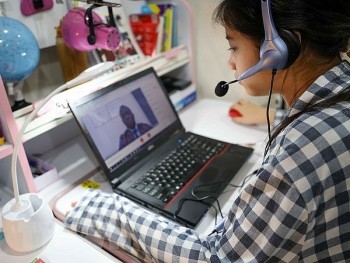 Friendship
The Dariu Foundation and Blancco Technology Group signed a cooperation agreement to provide used computers for students and pupils in difficult circumstances.