Vietnam Covid-19 Updates (July 2): 657 new cases in the last 24 hours
To date, Vietnam has documented 15,905 domestic Covid-19 infections and 1,822 imported ones. Over 3.8 million vaccine doses have been injected so far.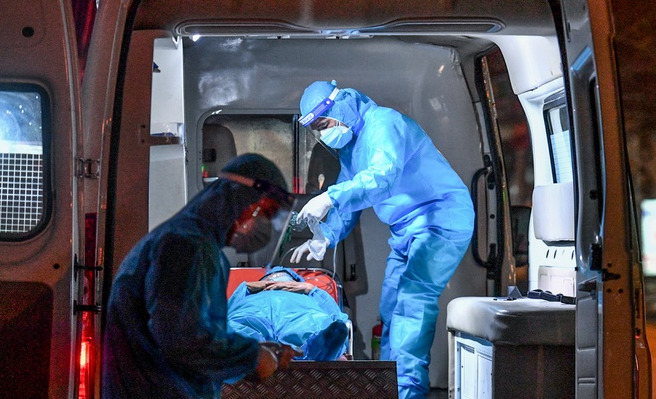 Photo: Zing News
657 new cases in the last 24 hours
Vietnam confirmed 260 new Covid-19 infections, including two imported cases, from 6 am to 12 pm on the first day of July. Among the 258 domestic cases, 154 were found in Ho Chi Minh City, 48 in Binh Duong, 28 in Long An, ten in Phu Yen, five in Hung Yen, four in Bac Giang, three each in Nghe An and Ha Tinh, and one each in Binh Phuoc, Dong Thap, and Bac Ninh. Of them, 207 were detected in quarantine sites or sealed-off areas.
264 new infections were found in the afternoon of July 1, including 246 domestic and 18 imported cases. Most of the domestic cases were detected in Ho Chi Minh City (152) and the remainders were found in its neighboring province of Binh Duong (42), Tien Giang (22), Quang Ngai (9), Phu Yen (8), An Giang (5), Da Nang (3), Ha Tinh (2), Bac Ninh (2) and Bac Giang (1).
The Ministry of Health (MoH) confirmed 151 new COVID-19 infections, including four imported cases, in the morning of July 2. Of the new locally infected cases, 118 were found in Ho Chi Minh City, 10 in Phu Yen, five in Dong Nai, four in An Giang, three in Long An, two each in Nghe An and Dong Thap, and one each in Ha Tinh, Khanh Hoa and Binh Phuoc.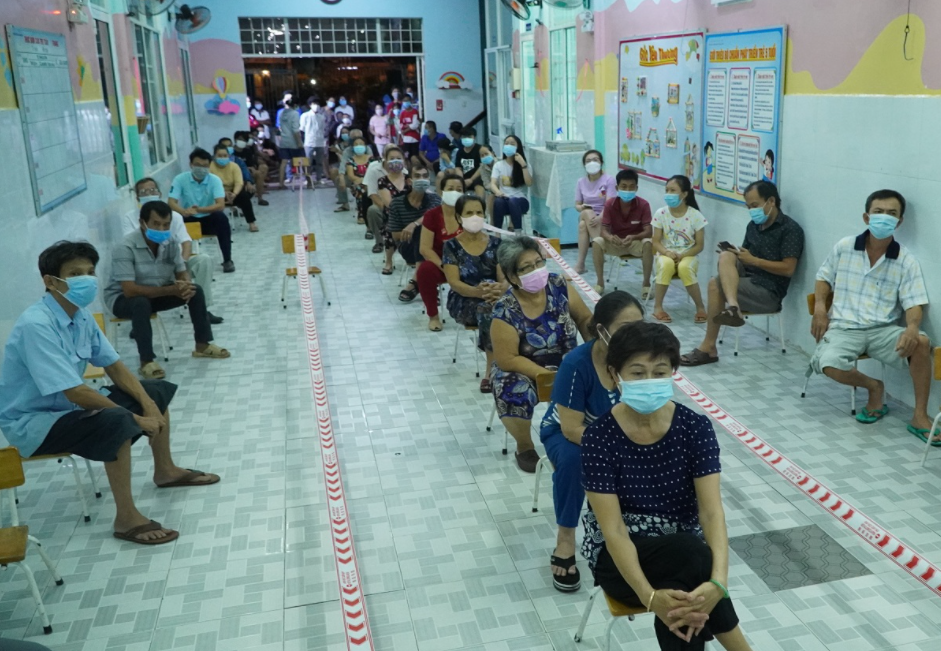 Photo: VN Express
Ho Chi Minh City embarks on hectic coronavirus testing campaign
Medical forces in Ho Chi Minh City are rushing to collect five million samples in 10 days to detect any possible community Covid cases. To fulfill its target, 1,000 medical teams have toiled overnight to collect samples across all 21 districts and Thu Duc City since June 26.
On Wednesday night alone, more than 5,000 manual workers, vendors, and drivers had gathered at Thu Duc wholesale market to have their nose swabs taken. Thousands of people attended Nguyen Trai Secondary School in Hoa Thanh Ward of Tan Phu District for the test. Hoa Thanh Ward will collect around 12,000 samples at different timelines and venues, said Luong Thuy Thanh Van, the ward's chairwoman.
Ho Chi Minh City's authorities have tightened Covid-19 prevention measures by setting up 25 task forces in 21 districts and Thu Duc city and improving testing capacity to 1 million samples per day. The task forces led by the Department of Health will focus on high-risk areas such as industrial parks, export processing zones, and high-tech zones.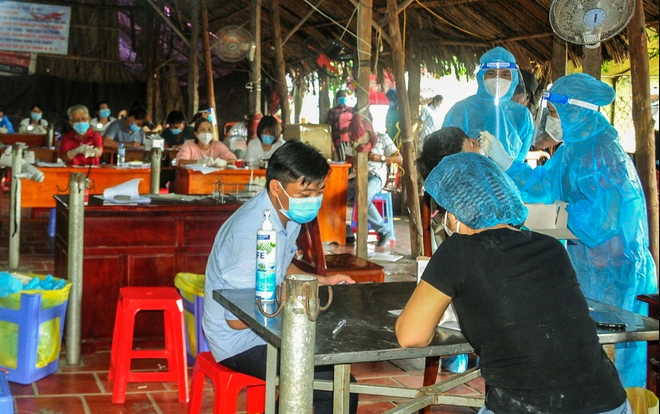 Photo: Zing News
Twelve groups of policies to support pandemic-hit people announced
Minister of Labour, Invalids and Social Affairs (MoLISA) Dao Ngoc Dung on July 1 announced 12 groups of policies to support COVID-19-hit employees and employers, which are included in a resolution issued by the Government the same day.
Dung said that the policies include reduction of premiums for labor accident and occupational disease insurance; postponement of contributions to the fund for retirement and death benefits; support in training to maintain employment for laborers; assistance for laborers having their contracts suspended or unpaid leave; support to out-of-work laborers; support to employees with their labour contracts temperately terminated; and additional support and assistance to children.
Alongside, the policies also comprise financial support covering meals for Covid-19 patients under treatment and those undertaking quarantine, as well as one-off assistance to art directors, artists, painters, tour guides, and assistance to business households. Meanwhile, companies will get loans to pay for workers during the suspended time and for production recovery, while freelancers and a number of other cases will also receive support.
To date, Vietnam has documented 15,905 domestic infections and 1,822 imported ones. The number of new cases since the fourth wave of outbreaks hit the country on April 27 amounted to 14,335.
Among the active patients, 260 have tested negative for the coronavirus SARS-CoV-2 once, 138 twice and 89 thrice. The number of fatalities related to Covid-19 is 81.
On July 1, an additional 39,537 people received Covid-19 vaccine shots nationwide. Over 3.8 million vaccine doses have been injected so far. The number of people fully getting two shots is 204,006.
As of 5 pm on July 1, the national COVID-19 vaccine fund had received over VND 7,986 billion (USD 347.2 million), which were donated by 356,715 collectives and individuals.
World
Mattarella is Italy's 12th president and head of state since the country became a republic after the Second World War.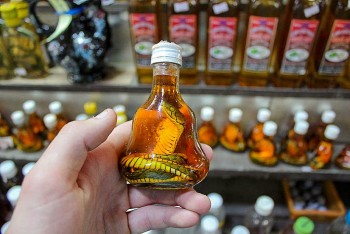 Multimedia
A trip to Vietnam can be exciting, and many activities and things to explore during your journey. Here is top 10 crazy experiences that you must try once before 30, which we promise you will not regret it.
Handbook
Choosing the best superhero films of all time is no easy task. Let's scroll down to find out the best ones we've listed.