Vietnam Covid-19 Updates (June 24): 199 new domestic cases, another death reported
Since the new wave started on April 27, local infections have been recorded in 45 cities and provinces, led by Bac Giang with 5,502 cases and HCMC with 2,100.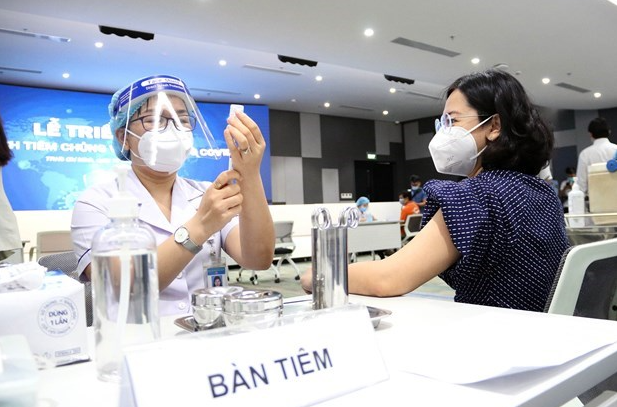 Photo: VNA
199 new domestic cases
Vietnam reported 80 new Covid-19 domestic cases in the six hours from 6 am to 12 pm on June 23, of them, 70 were detected in quarantine sites and sealed off areas, according to the Ministry of Health. Half of the new cases were detected in Ho Chi Minh City, 23 in Binh Duong, eight in Bac Giang, four in Hung Yen, two each in Lao Cai and Long An, and one in Bac Kan.
82 new Covid-19 domestic and three imported cases were announced from 12 pm to 6 pm on June 23. Among the locally transmitted infections, 61 were recorded in Ho Chi Minh City, six in Da Nang, four in Bac Ninh, three in Long An, five in Nghe An, two in Kien Giang, and one on Bac Giang. Of them, 81 were detected in quarantine sites and sealed-off areas.
The infection tally of Vietnam's new Covid-19 wave rose to 10,694 on Thursday morning with 37 new cases added. The new patients were recorded in HCMC (26), the northern province of Thai Binh and Bac Giang (three each), southern provinces of Tay Ninh and Long An (two each), and the central province of Khanh Hoa (one).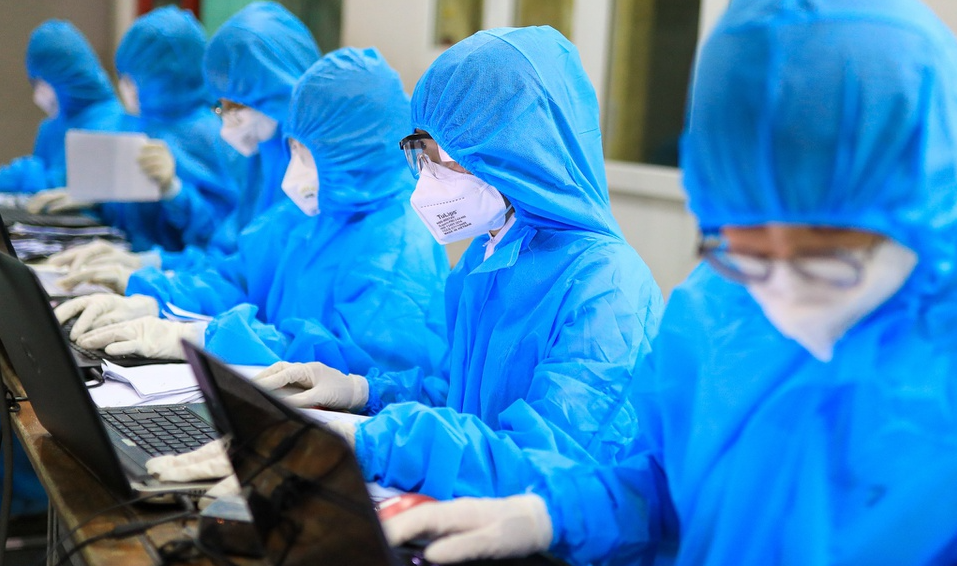 Photo: Zing News
Vietnam records another Covid-19 related death, 70 in total
A Covid-19 patient who also suffers from underlying illnesses has died in Vietnam, raising the tally of fatalities in the country to 70, the Ministry of Health said on June 23. This is the 35th Covid-19 death Vietnam has recorded during the latest coronavirus outbreak and the 70th fatality since last year.
The patient, 61 hailing from Tien Giang province, southern Vietnam, suffers from diabetes (type II) and high blood pressure. She tested positive for the SARS-CoV-2 virus on June 15, showing virus-like symptoms, including a cough, fatigue, and shortness of breath. The patient died five days later of Covid-19, respiratory failure, septic shock, and chronic diseases such as diabetes and hypertension.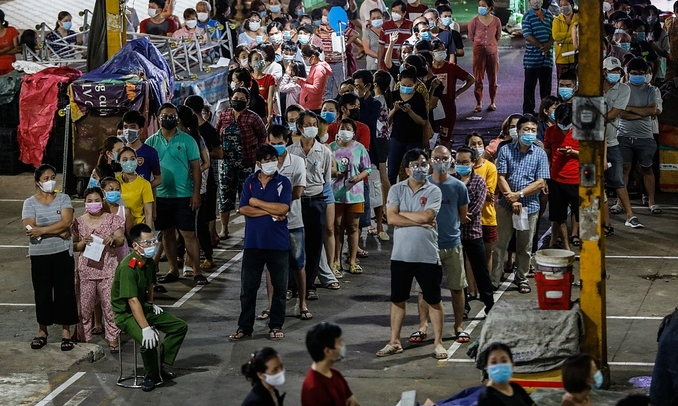 Photo: VN Express
Religious organizations in Can Tho strengthen Covid-19 prevention efforts
All religious organizations in the Mekong Delta city of Can Thohave suspended gatherings since the end of May in a bid to prevent the spread of Covid-19. Prior to the appearance of Covid-19, Phuong Nam Truc Lam Zen Monastery would welcome more than 1,000 guests each day, who come to visit, make offerings, and pray.
Since limitations on gatherings were introduced, however, the monastery has only hosted the 50 monks and nuns studying on the premises. There are currently 13 religions and 27 religious organizations with 387 establishments and about 100 places of concentrated religious activities in Can Tho city. Religious followers make up over 40% of the city's population, totaling about 512,0000 people.
Can Tho has not recorded any cases of community transmission of Covid-19, partly thanks to religions in the locality fully following pandemic prevention and control efforts.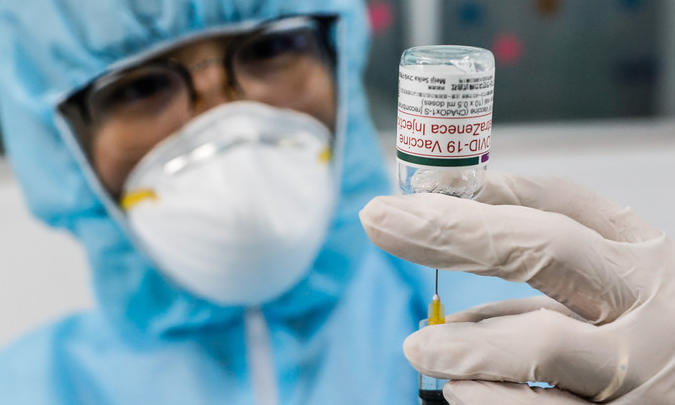 Photo: VN Express
National Covid-19 vaccine fund receives over US$ 321 million
The national Covid-19 vaccine fund had received over VND 7.4 trillion (US$ 321.7 million) as of 5 pm on June 23, its management board has reported. The sum was donated by 338,346 individuals and organizations.
The fund's management board has opened 21 accounts for VND, USD, EUR at the State Treasury and six commercial banks namely BIDV, Vietcombank, VietinBank, HDBank, Agribank, and TPBank. The use, management, and opening of accounts at the State Treasury are publicized on the mass media daily.
Since the new wave started on April 27, local infections have been recorded in 45 cities and provinces, led by Bac Giang with 5,502 cases and HCMC with 2,100. More than 5.92 million of the nation's 96 population have been tested since April 29.
As many as 5,684 patients have been given the all-clear so far while the death toll stood at 70. Of those who are still under treatment at medical facilities, 341 have tested negative for the coronavirus once, 143 twice and 130 thrice.
Eighteen localities have not seen new infections in the community for two weeks.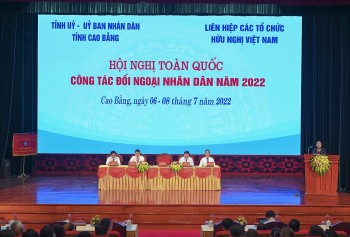 Friendship
During the event, many important issues will be discussed, and constructive suggestions and solutions will be provided to promote more effective people-to-people diplomacy operations.