Vietnam Covid-19 Updates (June 23): 252 new cases, one death after vaccinated
The nation of 96 million has administered more than 2.5 million Covid vaccine shots, with 133,843 people having fully received two doses.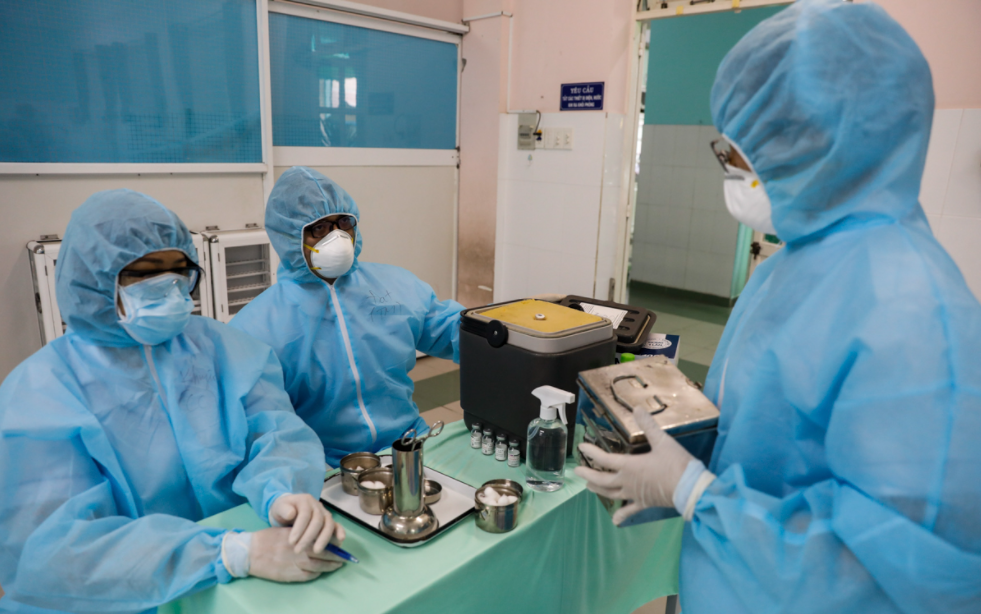 Photo: VN Express
252 new cases in the last 24 hours
As many as 100 new Covid-19 infections, including five imported cases, were confirmed from 6 am to 12 pm on June 22, lifting the national tally to 13,630. Among the locally-transmitted cases, 37 were detected in Ho Chi Minh City, 33 in Binh Duong, 10 in Bac Giang, four in Da Nang, two in Ha Tinh, and one in Bac Ninh, Vinh Long, Long An, and Dong Nai each.
Vietnam logged 97 new Covid-19 cases, including 88 domestic and nine imported, from 12 pm to 6 pm on June 22. Most of the new cases were detected in Ho Chi Minh City, with 63 infections, and the remainders were discovered in Bac Giang (12), Bac Ninh (6), Hung Yen (2), Nghe An (1), and Hanoi (1).
The Ministry of Health announced another 55 local Covid-19 cases Wednesday morning, with 51 recorded in Ho Chi Minh City. Of the cases in the southern metropolis, 40 are associated with previously confirmed patients, one linked to a church cluster in Go Vap District and for the remaining 10, the sources of transmission have not been determined.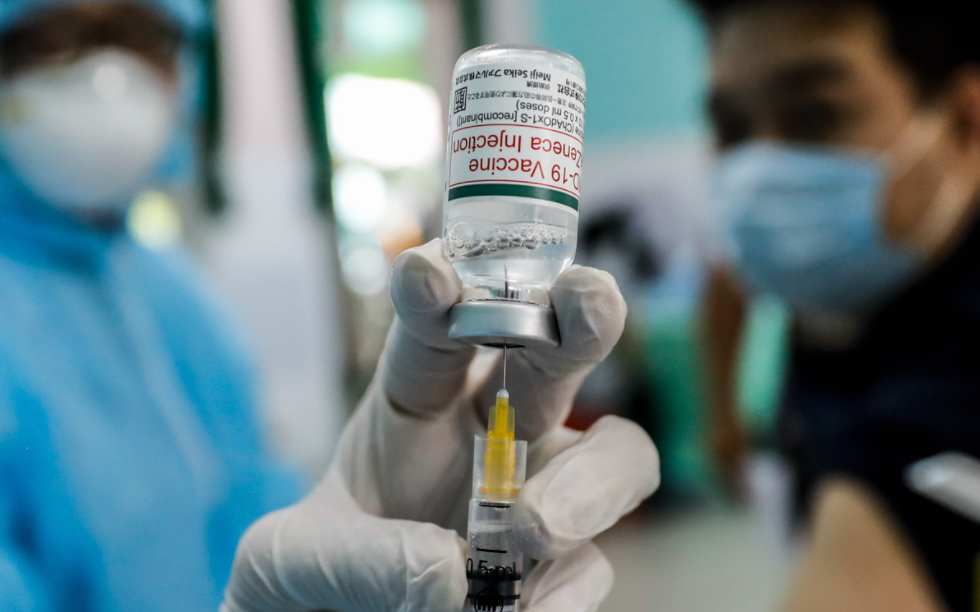 Photo: VN Express
26-year-old man dies after getting Covid-19 vaccine
A 26-year-old man died 39 hours after being vaccinated with the Covid-19 AstraZeneca vaccine, the Centre for Disease Control of Hanoi has announced.
According to the city's health officials, the man received a dose of the vaccine at about 8 am on June 20. At the time, his body temperature was 36.1 degrees Celsius, blood pressure 130/80mmHg, and heart rate 80bpm.
As all his vital signs were considered normal and he had no underlying health conditions, he received a dose of the vaccine and stayed for half an hour at the local health clinic for observation before going home. Around 9.55 pm on June 21, his family called the local clinic's hotline and he was taken to Dong Anh General Hospital in a critical condition after fits of convulsion. He was pronounced dead around 11.15 pm on the same day.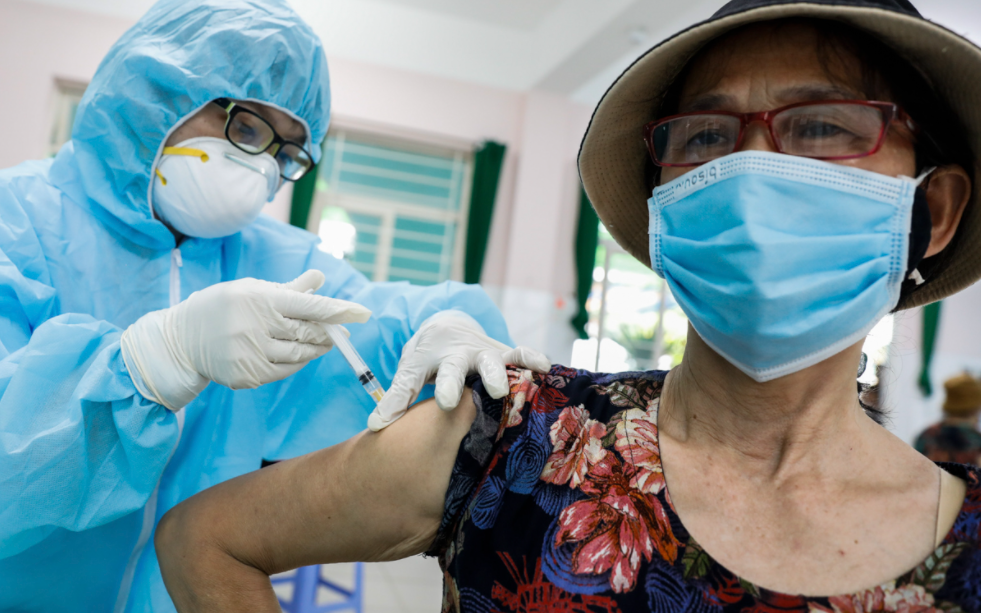 Photo: VN Express
Vietnam applies unique measures in Covid-19 fight: Sputnik
Russian state-owned news agency Sputnik has launched an article lauding Vietnam's flexible and unique measures in the fight against the ravaging Covid-19 pandemic.
Alongside widespread testing and vaccination, the country's health sector has applied new models in treating Covid-19 patients to realize the dual targets of curbing the spread of the pandemic and bolstering economic growth, the article stated.
Of note, it underlined the respiratory care split hospital model, which divides the hospital into two, one for screening and treatment of suspected Covid-19 cases and the other operates as usual.
The article also touched on the three-layered model of treatment applied in Bac Giang, one of the largest Covid-19 hotspots in Vietnam at present. The first layer features medical establishments providing first treatment services, the second comprises treatment hospitals converted from district health centers and specialized hospitals in the province, and the third includes those treating severe patients.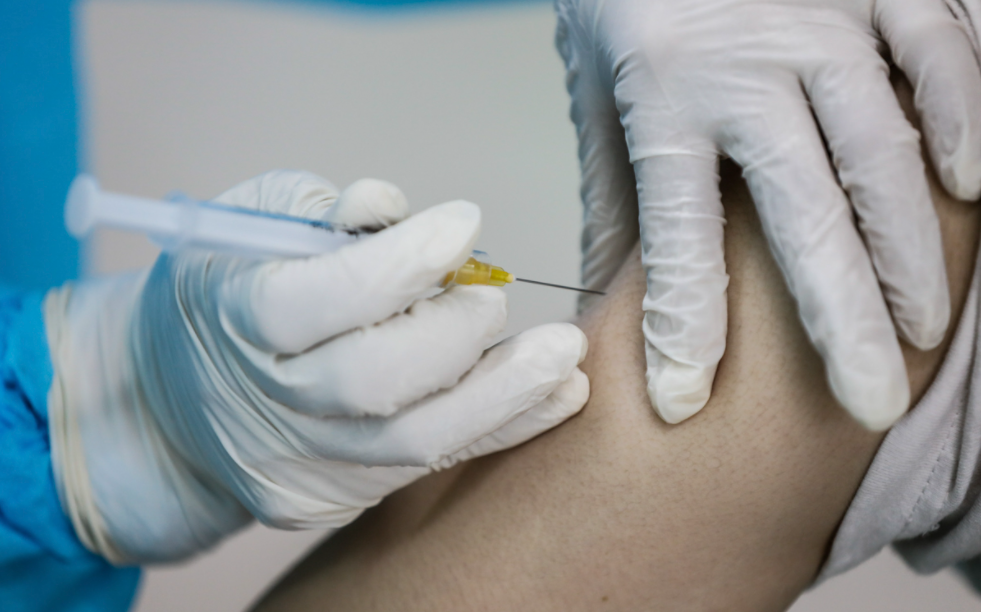 Photo: VN Express
Vietnam suggests UK consider transferring Covid-19 vaccine production technology
Foreign Minister Bui Thanh Son has suggested that the UK continue to support Vietnam in accessing supplies and consider transferring technology for Covid-19 vaccine production in the spirit of both side's strategic partnership.
This comes as British Foreign Secretary Dominic Raab makes an official visit to Vietnam from June 21 to June 22 at the invitation of Foreign Minister Bui Thanh Son.
At a reception in Hanoi on June 22 for Dominic Raab, UK First Secretary of State and Secretary of State for Foreign, Commonwealth, and Development Affairs, Deputy Prime Minister Pham Binh Minh said the UK is a leading nation in Covid-19 vaccine research and development and is one of the countries which have contributed the most to the COVAX Facility. Minh has proposed the UK Government further facilitate Vietnam's access to Covid-19 vaccine supplies and consider transferring its vaccine production technology to the Southeast Asian nation.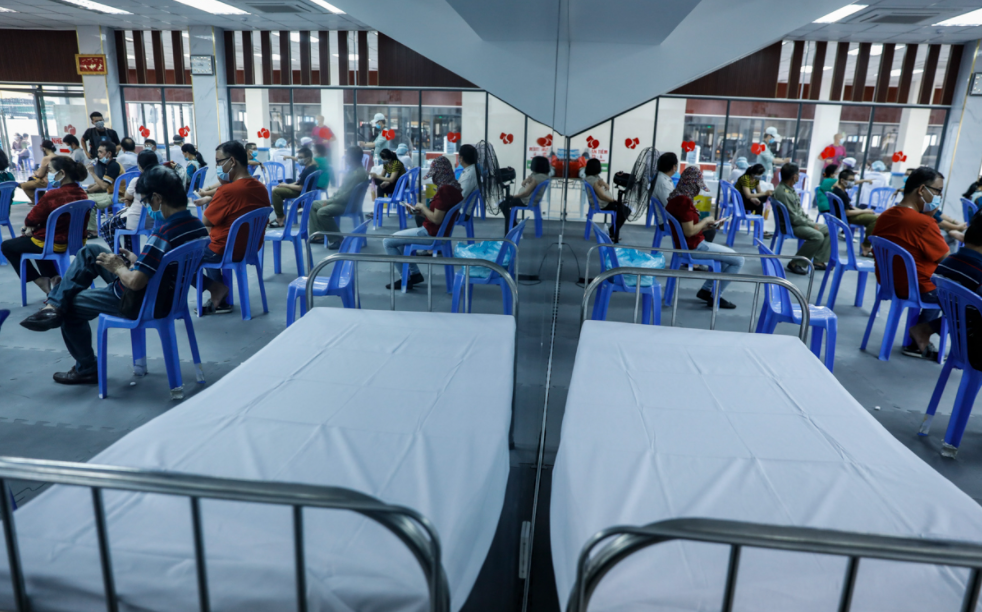 Photo: VN Express
Ho Chi Minh City, Binh Duong suspend over 22,000 factory workers amid raging Covid
With Covid-19 attacking several industrial zones, 22,700 workers in Ho Chi Minh City and Binh Duong have had to temporarily stop working.
In Ho Chi Minh City, the Labor Federation has recorded 369 infections among workers and as a result, 4,500 other workers who had direct contact with them have had to be quarantined at centralized facilities; and more than 13,000 isolated in their residences. All these people cannot go to work for now. HCMC is now the second most affected locality with 1,922 cases as of Tuesday evening. Tuesday also marked the sixth consecutive day the city's daily cases exceeded 100.
As for Binh Duong, which has recorded 141 cases, 80 workers have been confirmed with Covid-19, affecting the operations of 171 companies. In all, 5,200 workers identified to have associated with infected workers have had to temporarily stop working.
Binh Duong and HCMC are among localities with a large number of industrial zones in the country. Binh Duong is currently home to 29 industrial parks and 17 industrial complexes with 1.2 million employees; while HCMC has 1.6 million workings in factories, including more than 320,000 in industrial parks and export processing zones.
For the past two months, Vietnam's latest Covid wave has seen 10,495 infections recorded in 43 cities and provinces. The most severely hit are Bac Giang with 5,490 cases and HCMC with 1,973.
The nation of 96 million has administered more than 2.5 million Covid vaccine shots, with 133,843 people having fully received two doses.
According to the MoH's Medical Service Administration, 5,546 patients have given the all-clear from coronavirus SARS-CoV-2 to date, while the death toll related to the disease was 69. Among active patients undergoing treatment, 377 have tested negative to the virus once, 132 twice and 141 thrice.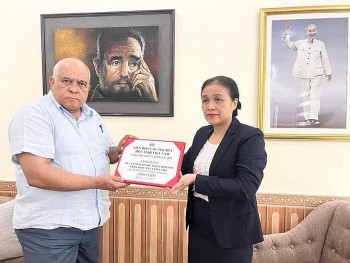 Focus
According to Cuba's News Agency Prensa Latina, on August 16, President of Vietnam Union of Friendship Organizations Nguyen Phuong Nga said that Vietnamese people will always stand by and support Cuba no matter what difficulties our friend is facing.