Vietnam COVID-19 Updates (March 5): No new case, Hai Duong to be first locality receiving vaccine
On the morning of March 5, the Ministry of Health informed that there were no new cases of COVID-19 reported. Also according to the Ministry, Hai Duong will be the first province for COVID-19 vaccination.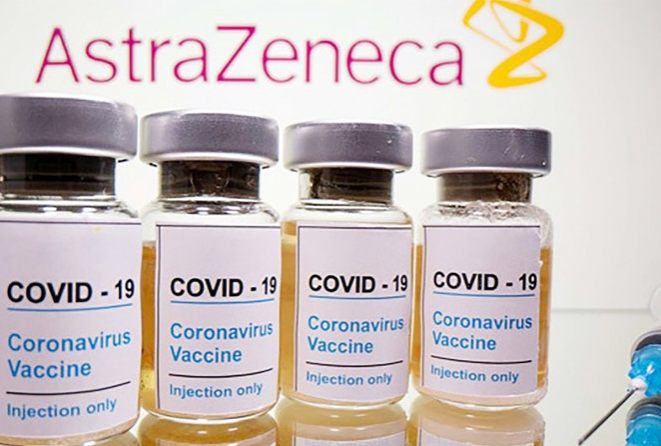 Photo: Tien Phong
No new cases in the morning, 6 reported during last 24 hours
No new cases were reported on the morning of March 5, according to the National Steering Committee for COVID-19 Prevention and Control. Six new cases of COVID-19 were reported in the past 12 hours to 6 pm March 4, all in the northern province of Hai Duong.
Three of the new cases were detected in a lockdown area in Kim Dinh commune, Kim Thanh district, while the other three were in concentrated quarantine facilities as they were F1 of previous cases. The same day, 22 COVID-19 patients were given the all-clear.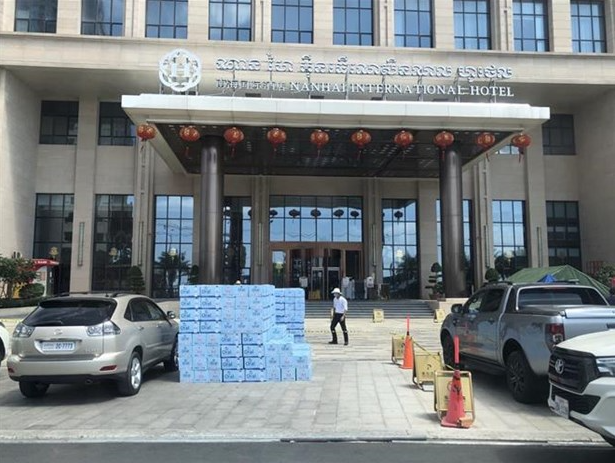 Photo: VNA
Consulate General supports Vietnamese in Preah Sihanouk during COVID-19
The Vietnamese Consulate General in Preah Sihanouk has called on Vietnamese-Cambodians and Vietnamese people working in the province to be cautious given the local spread of the COVID-19 pandemic, while following prevention and control measures set by authorities, in particular reducing travel in the current context.
The Consulate General has also suggested relevant agencies in the province provide the best care for Vietnamese citizens who tested positive for the coronavirus SARS-CoV-2 in the locality. When help is required, Vietnamese-Cambodians and Vietnamese citizens in Preah Sihanouk can contact the Consulate General via its consular service hotline on 0882 248 888 or the overseas Vietnamese affairs hotline on 0977 988 666.
Cambodian Prime Minister Samdech Techo Hun Sen on the night of March 3 instructed competent authorities to stop people's movement out of Preah Sihanouk in order to prevent the spread of COVID-19 to other provinces, according to the Khmer Times. He also advised boosting vaccinations in the coastal province, underlining that more vaccines, both Sinopharm and AstraZeneca, would be sent there on March 4.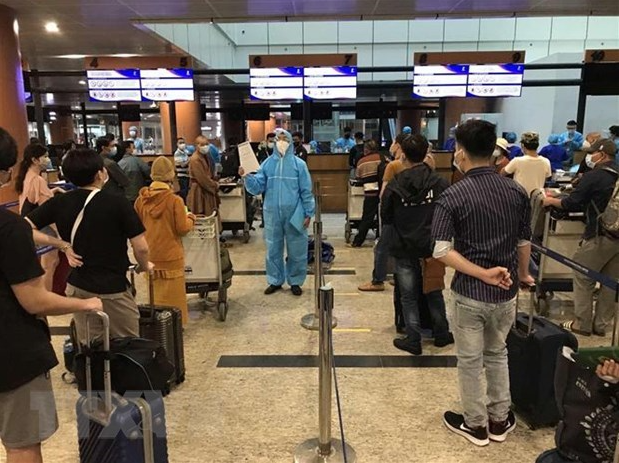 Photo: VNA
More than 390 Vietnamese citizens flown home from Myanmar
More than 390 Vietnamese citizens were flown home from Myanmar on two flights on March 4, which were arranged by Vietnamese agencies, the Vietnamese Embassy in Myanmar, and Vietnam Airlines in coordination with Myanmar agencies. Passengers on the flights included under-18 children, people with illnesses, and those in other, especially disadvantaged circumstances.
Amid the recent developments in Myanmar along with the complicated COVID-19 situation, the embassy has kept a close watch on the situation and contact with citizens so as to give them specific guidance for arriving at the airport safely and on time. The embassy also sent officials to the airport to assist citizens in completing the necessary procedures for boarding the flights.
In order to ensure health for the citizens and prevent the spread of the pandemic, strict security, safety, and epidemiological measures were implemented throughout the flights. Immediately after the flights landed in Da Nang airport, passengers and crews on the flights were given health checks and sent to concentrated quarantine facilities in line with regulations.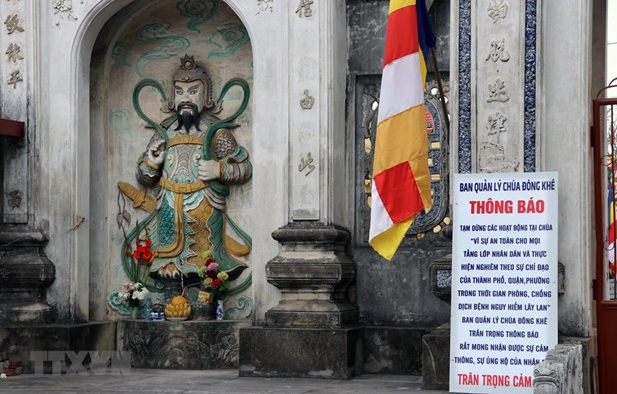 Photo: VNA
Hai Phong allows resuming of public activities
Hai Phong city, which borders the current largest COVID-19 hotbed of Hai Duong, has allowed a number of public activities and services to resume as the COVID-19 situation in the locality shows signs of easing. As of 6 pm of March 4, festivals, religious activities and sports events can be held, and entertainment sites, beauty care facilities, cinemas, public Internet shops can be opened.
The city has also allowed the re-opening of dental clinics, travel agencies, gym facilities, and parks, along with the gathering of fewer than 20 people. All taxis in the city are allowed to operate but can only carry half of their capacity with strict implementation of pandemic prevention and control measures. Local students will be back to school from March 8.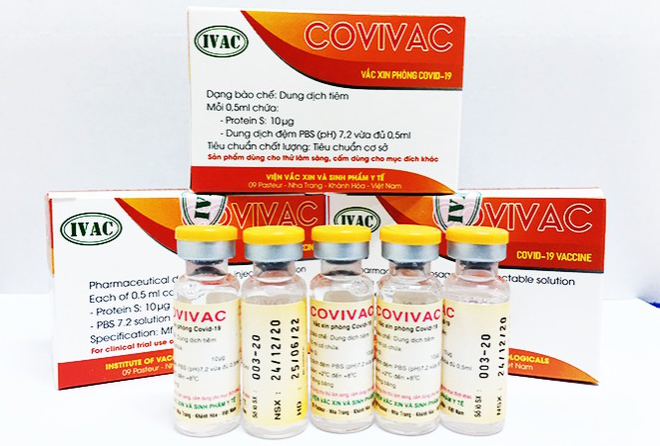 Photo: Tien Phong
Hai Duong to be first locality receiving vaccines
Hai Duong will be the first place for vaccination. As proposed by the province, it is expected the first vaccination round would start next week to 9 priority groups including medical staff who are treating COVID-19 patients; trace team members; staff involved in epidemiological investigations; army; police force; the group of "community against COVID-19"; sampling staff; employees at concentrated quarantine facilities; staff who directly conduct vaccination.
To implement the vaccination plan against COVID-19, on March 6, the Ministry of Health will hold an online conference with 63 provinces and centrally-run cities at more than 700 bridges. At the conference, the Ministry of Health will disseminate the COVID-19 vaccination plan, instructions for vaccination against COVID-19, and instructions on the use and management of COVID-19 vaccination.
The national tally increased to 2,488. The total number of recoveries to 1,920, while the death toll remains at 35.
Among patients still under treatment, 65 have tested negative for SARS-CoV-2 once, 57 twice and 137 thrice. More than 51,570 people who had close contact with COVID-19 patients or arrived from pandemic-affected areas are being quarantined across the country.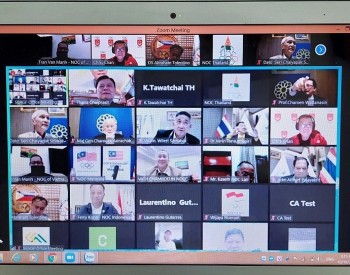 National
Vietnam News Today (October 19): Vietnam records 3,159 new local Covid cases; Vietnam ratifies ASEAN Trade in Services Agreement; SEA Games 31 likely to be held in Vietnam in May 2022; Goethe-Institut's science film festival goes virtual from October 18.
Friendship
PeaceTrees continued UXO-clearing efforts in the central province of Quang Tri in spite of severe storm warnings.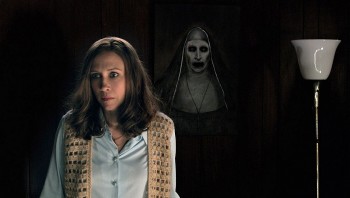 Handbook
Halloween is coming, and nothing is better than some good and spooky horror films. Here is a list of carefully selected 20 horror movies on Netflix that you can stream right now.