Vietnam Covid-19 Updates (May 23): 42 deaths confirmed
The Treatment Subcommittee under the National Steering Committee for Covid-19 Prevention and Control have announced the 42nd death in Vietnam due to the coronavirus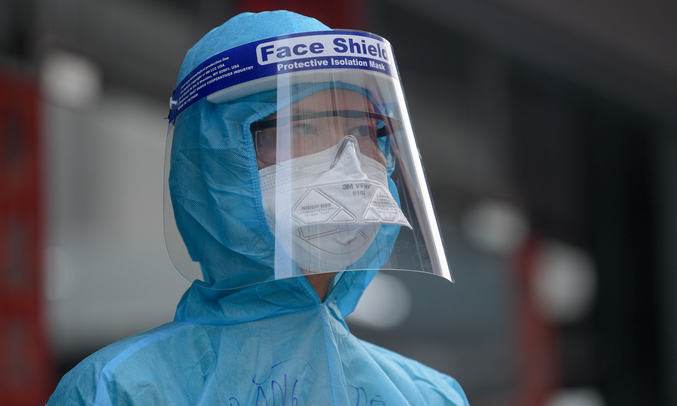 Photo: VN Express
156 new cases in last 24 hours
A total of 52 new cases of Covid-19, including two imported, were posted at noon on May 22. The 50 new domestic infections comprise of 34 in Bac Giang, 10 in Hanoi, four in Hung Yen, and two in Hai Duong. The two imported cases, both Indian nationals, were immediately quarantined upon arrival at the Noi Bai International Airport in Hanoi.
Vietnam confirmed 73 new domestically transmitted cases on the evening of May 22. Of the infections, 39 cases were found in Bac Giang, 25 in Bac Ninh, two in Lang Son, two in Dien Bien, two in Thanh Hoa, one in Da Nang, one in Hai Duong, and one in Thai Nguyen.
The Ministry of Health confirmed 31 new local Covid-19 cases in two northern provinces Sunday morning. A totl of 29 cases were recorded in Bac Ninh province and two in Ninh Binh province. All new cases were found in quarantine areas.
Photo: VN Express
42nd death
On the morning of May 23, the Treatment Subcommittee under the National Steering Committee for Covid-19 Prevention and Control announced the 42nd death in Vietnam. Patient 3,022, a female, 72, had a history of chronic obstructive pulmonary disease for 6 years.
Ten days before entering the hospital, the patient had shortness of breath, a gradually increasing cough, but no fever. The patient was admitted to Dong Anh Central Hospital for Tropical Diseases on April 30, 2021, with severe pneumonia/chronic obstructive pulmonary disease and hypertension.
On May 4, the patient tested positive for SARS-CoV-2, her shortness of breath worsened, and was transferred to the emergency department and intensive care unit. The national consultation on May 16 and May 18 determined that the patient's condition was very serious, with a high risk of death.
She was actively treated. However, the patient responded poorly to treatment, she continued to have a fever, and then multiorgan failure. The patient died on the evening of May 22, 2021.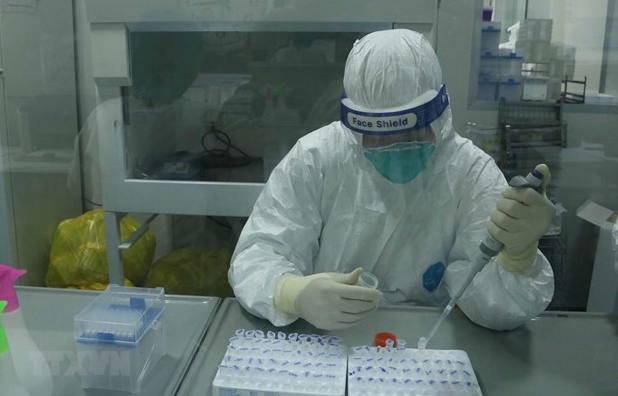 Photo: VNA
HCMC prepares polling sites at quarantine areas
Ho Chi Minh City's local authorities are cooperating with health centers and agencies to set up polling sites and finish preparations for the elections of deputies to the 15th National Assembly and People's Councils for the 2021-26 tenure on May 23.
According to the city's Centre for Diseases Control and Prevention, as of Friday, more than 3,800 people were staying at the city's quarantine areas and 485 others were isolated at home. The city authorities said that 3,830 voters were staying in quarantine areas. After voters cast their ballots, the box will be sealed and disinfected and then transported by hospital vehicles to voting sites.
As of May 20, 55 people in the district have finished their quarantine time and will go to voting sites in wards where they live. At the quarantine area in the district's ward 15, the center's health officials have set aside a separate site for the elections in cooperation with the ward's election team. Pens, papers, and other items at the election site will be used only once, Hoa said, adding that chairs and the path to the site will be disinfected.
Authorities in lock-downed areas, including some streets and buildings in District 3 and Thu Duc city, said that district staff members were cooperating with local health officials to organize elections for voters. Health officials and staff of election teams will wear protective clothing when they visit areas under lockdown and quarantine areas.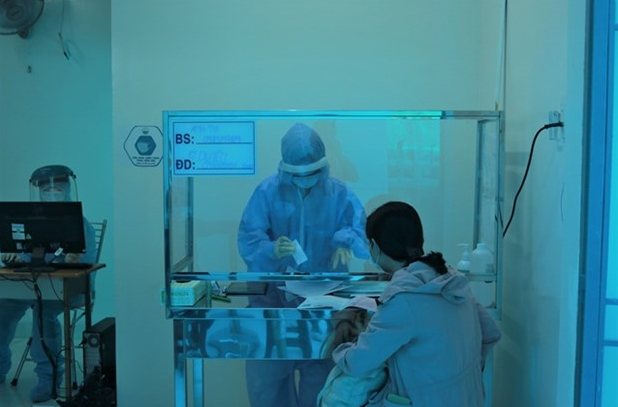 Photo: VNA
Defense Ministry offers medical supplies to Cambodian counterpart to fight Covid
The Vietnamese Ministry of Defence has presented medical supplies to support its Cambodian counterpart in the fight against Covid-19. The aid included disinfectant sprays, protective clothing, N95 masks and gloves.
At the handover ceremony, Cambodian Ambassador to Vietnam Chay Navuth thanked the Vietnam Ministry of Defence for its support, underlining that it will help Cambodia overcome its difficulties. He also spoke highly of Vietnam's Covid-19 prevention and control, hoping that with the direction of the government and engagement of the whole political system, Vietnam will soon contain the current wave of the pandemic.
The assistance will be handed over to representatives of Cambodia's Ministry of National Defence at the Moc Bai border gate of Tay Ninh province next week.
Since the new wave of Covid-19 emerged in Vietnam on April 27, the nation has recorded 2,067 cases in 30 cities and provinces, including six deaths. Bac Giang and Bac Ninh, both housing major foreign manufacturing plants, are leading the case count with 851 and 448 infections respectively.
The latest infections raised the national tally to 5,043. The number of recoveries stands at 2,689, while the death toll has reached 42, all suffering from underlying health conditions. Among patients under treatment at medical facilities, 63 tested negative once, 34 twice and 23 three times.
Up to 179,006 people who had close contact with patients or entered from pandemic-hit areas are under quarantine, including 4,490 in hospitals, 36,815 in concentrated quarantine facilities, and 137,801 at their homes.