Vietnam Covid-19 Updates (May 18): 37th death related to COVID-19
Vietnam on May 17 confirmed its 37th death related to the COVID-19 pandemic, who had suffered from underlying health conditions. ​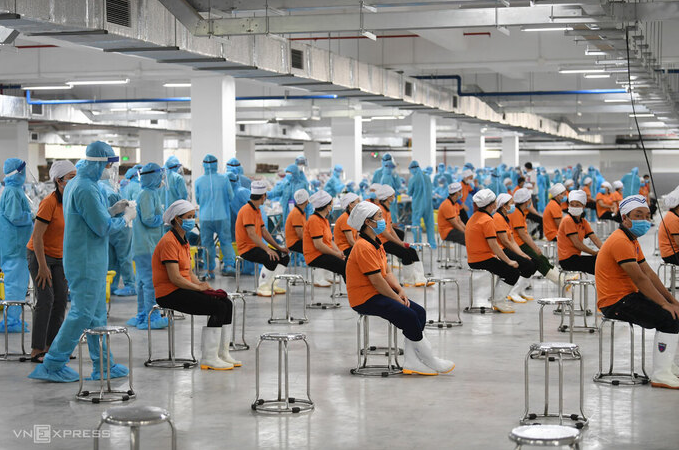 Photo: VN Express
166 new cases & 37th death confirmed in the last 24 hours
Vietnam recorded 30 new COVID-19 infections, including two imported cases and 28 in quarantine facilities, on the morning of May 17, according to the Ministry of Health (MoH). Among the locally-infected cases, 14 were detected in Bac Giang, seven in Dien Bien, five in Ha Nam, and two in Lang Son. On May 17 afternoon, the country logged 117 new COVID-19 infections, including one imported case and 116 in quarantine sites or sealed-off areas. The health ministry announced 19 new cases on May 18 morning, all of which were recorded in quarantine sites. Of the total cases, Hanoi recorded 13, Ha Nam three, Dien Bien two, and Son La one.
Vietnam on May 17 confirmed its 37th death related to the COVID-19 pandemic, which had suffered from underlying health conditions. The 34-year-old male patient was admitted to the National Hospital for Tropical Diseases on April 24. Doctors said he died of severe pneumonia due to COVID-19, brain injury caused by an earlier traffic accident, and meningitis on May 16 evening.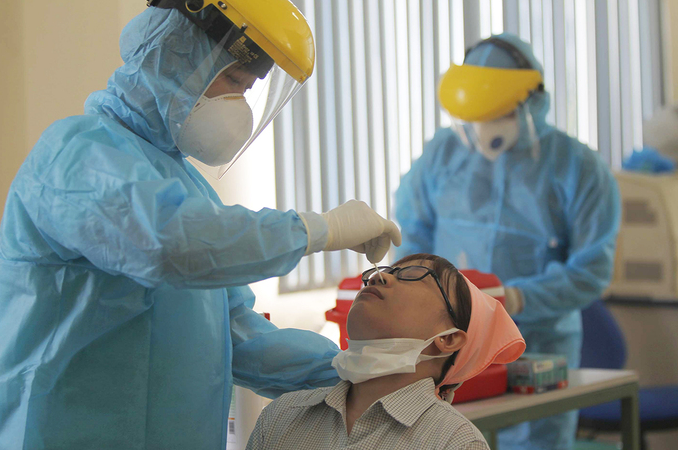 Photo: VN Express
PM urges swift, drastic approach to driving back COVID-19
During a meeting in Hanoi on May 17 between permanent Government members and ministries and agencies, Prime Minister Pham Minh Chinh admitted that during this outbreak, new variants are spreading more quickly in cities and provinces, especially in industrial parks, putting pressure on the country ahead of the upcoming elections of deputies to the 15th National Assembly and People's Councils for the 2021-2026 tenure.
However, he affirmed that authorities from the central to local levels have taken synchronous, drastic, and timely actions to fight the pandemic. Commendation and disciplinary actions in the work were carried out promptly. The pandemic is now under control nationwide without any new cluster with an unclear origin, he said.
He asked agencies and sectors to adapt to the new situation in the spirit of "fighting the pandemic is like fighting the enemy", learn from experience from the previous three outbreaks, and continue following the 5K message as recommended by the Health Ministry. Ministries, agencies, and localities were required to pool resources to step up COVID-19 testing, carry out "vaccine strategy", use modern technology as instructed by the Ministry of Information and Communications to fight the pandemic, and prepare medical supplies and financial resources for the effort, contributing to protecting public health and national interests.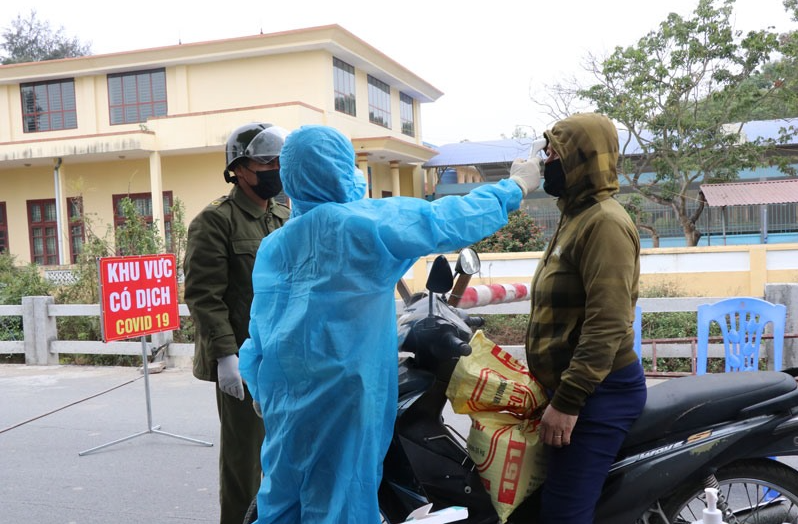 Photo: Lao Dong
Bac Ninh city imposes social lockdown
Bac Ninh city, which is home to more than 220,000 people, applies social lockdown according to Directive 16 from 6am May 18.
According to Bac Ninh Provincial People's Committee Vice Chairman Vuong Quoc Tuan, the quarantine will last for three days (until May 21) so that local authorities can focus on reviewing, testing, and zoning high-risk cases that come from pandemic areas. After those three days, depending on the situation, Bac Ninh authorities will decide the specific lockdown period.
So far, Bac Ninh has imposed lockdown in Thuan Thanh district, Bac Ninh city, Luong Tai, Tien Du, Que Vo districts, and Tu Son town.
Bac Giang, which is Bac Ninh's neighbor, closes 4 industrial zones from 0am on May 18. The decision was launched in the context that Bac Giang has reported 411 community cases in the current outbreak, major of which are workers in industrial zones.
The country has logged 2,909 domestically transmitted infections, and 1,469 imported cases so far. As many as 1,339 new cases were detected since the latest outbreak hit the nation on April 27.
A total of 108,288 people who came in close contact with COVID-19 patients or arrived from pandemic-hit areas are being quarantined nationwide, including 1,611 at hospitals, 31,708 at other quarantine sites, and 74,969 at home or accommodations.
Among the COVID-19 patients, 46 have tested negative for the SARS-CoV-2 virus once, 26 twice, and 28 thrice. The country has seen 2,668 recoveries and 37 deaths