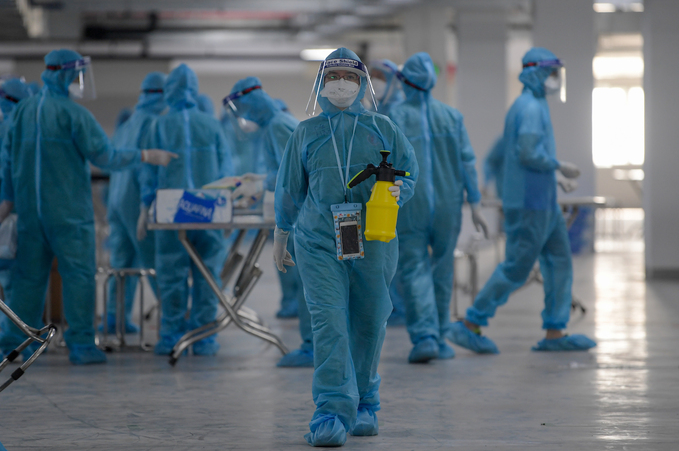 Photo: VN Express
128 new Covid-19 cases in the last 24 hours
108 new cases were found on May 21, according to the Ministry of Health. Among them, 107 were domestically transmitted.
Two patients died on May 20, raising the death number to 41. The 40th death was a 70-year-old lady who was a stroke survivor and had suffered diabetes for 21 years. The patient was admitted to the National Hospital for Tropical Diseases on May 3 with the diagnosis of hypertension and fever among others. She tested positive with the coronavirus on May 5. Her health condition deteriorated, leading to her death on May 20, despite doctors' resuscitation efforts.
The latest death was an 89-year-old woman who had suffered heart failure, high blood pressure, and chronic gastritis. She showed symptoms of coughing and tiredness from May 8-10. She tested positive for coronavirus and was admitted to the Hoa Vang medical center on May 11. Then she was transferred to the Da Nang Lung Hospital on May 17. Her health condition deteriorated, leading to her death on May 20 night, despite doctors' resuscitation efforts.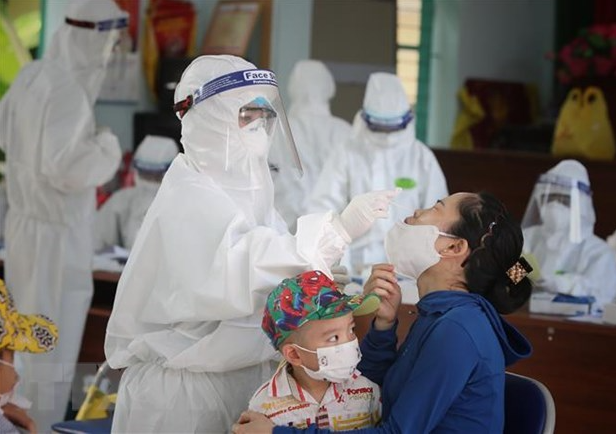 Photo: VNA
Vietnam discovers two new strains of SARS-CoV-2 from imported cases
The National Hospital for Tropical Diseases has discovered two new variants of SARS-CoV-2, namely B.1.222 and B.1.619, after gene sequencing of patient samples. Variant B.1.222 was discovered when the hospital's COVID-19 research team sequenced the SARS-CoV-2 gene from the oropharyngeal specimen of a 29-year-old patient, a Ukrainian expert. The patient was quarantined immediately after entering Vietnam. Variant B.1.619 has spike protein similar to Indian strain B.1.617.2. Variant B.1.619 appeared in many countries, possibly originating from Cameroon and then spreading to Europe.
This variant was discovered in Vietnam when experts from the hospital conducted genetic sequencing of the SARS-CoV-2 virus specimen of an Indian expert who was quarantined immediately after entering Vietnam.
Thus, with these two newly discovered strains, Vietnam has recorded seven strains of SARS-CoV-2. The five previously discovered strains are D614G from Europe, which caused the outbreak in Da Nang city, B.1.1.7 from the UK, which caused the outbreak in Hai Duong province, B.1.351 from South Africa in a South African patient quarantined on arrival on December 19, 2020, A.23.1 from Rwanda, Africa, recorded at Tan Son Nhat International Airport in Ho Chi Minh City, and B.1.617.2, recently discovered from Indian experts.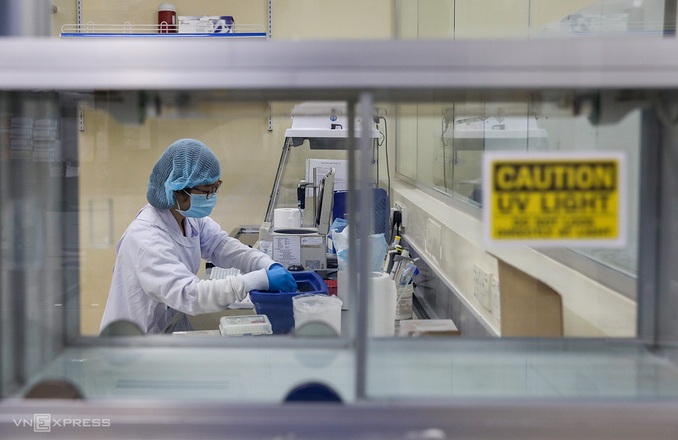 Photo: VN Express
Health Ministry continues allocating COVID-19 vaccines
The Ministry of Health announced on May 21 that it had allocated COVID-19 vaccines to centers for disease control in cities and provinces, armed and public security forces, hospitals, universities, and ministry units.
In this third phase of allocation, 1,682,000 million doses of AstraZeneca vaccine from the COVAX Facility will be provided to target localities and units. The northern region will receive 688,000 doses, the central region 203,000, the Central Highlands 81,000, the southern region 460,000, the police force 50,000, the army 89,000, and the National Institute for Control of Vaccine and Biologicals 600. In terms of localities, Hanoi is allocated the most, with 71,000 doses, followed by Ho Chi Minh City with 70,000, Hai Duong 58,000, and Bac Giang 30,000.
The Health Ministry has asked that localities and units receiving allocations promptly conduct vaccinations and complete the task by August 15. The COVID-19 vaccination scheme has been carried out since March, with priority being given to frontline medical workers and people involved in prevention and control activities. As of 4 pm on March 20, a total of 1,021,085 doses of COVID-19 vaccines had been administered to target groups in an effective and safe manner.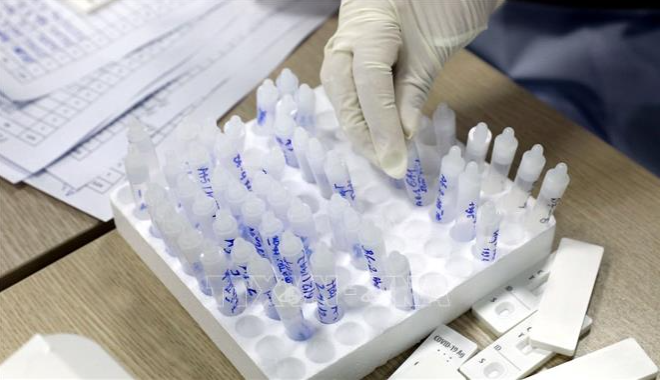 Photo: VNA
Mongolian Deputy PM thanks Vietnamese community for support in COVID-19 fight
Deputy Prime Minister and head of the State Emergency Commission of Mongolia S. Amarsaikhan has thanked the Vietnamese community in the country for their support to Mongolians in the COVID-19 fight.
In the thank-you letter, the Deputy PM affirmed that the gifts from the Vietnamese community have served as a great source of encouragement for forces who are working on the frontline of the pandemic combat in Mongolia, according to the Vietnamese Embassy in the country.
Earlier, the Vietnamese community raised a fund of over 10 million MNT (about 3,500 USD) to help Mongolia fight the pandemic that is developing complicatedly in the country. The aid has made local headlines and applauded by Mongolian people.
The latest cases have brought the national count of domestic infections to 3.482, with 1.912 detected since the new wave of the pandemic started in the country on April 27. The recoveries now stand at 2,689, while the number of fatalities is 41.
Among the patients under treatment, 63 have tested negative for the coronavirus SARS-CoV-2 once, 34 twice, and 23 thrice.
As many as 179.006 people who had come into close contact with COVID-19 patients or entered Vietnam from pandemic-hit areas are now under medical monitoring nationwide.
Valerie Mai