Vietnam Covid-19 Updates (May 15): 96 new cases in the last 24 hours
Vietnam's domestic Covid-19 cases in its fourth coronavirus wave reach 808 on Saturday morning.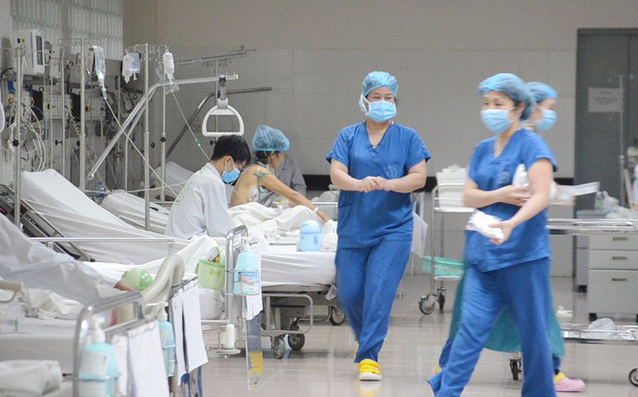 Photo: MOH
96 new cases in the last 24 hours
Vietnam logged 16 Covid-19 cases in the afternoon of May 14, all of them were detected in sealed-off areas, according to the Ministry of Health. Of the new infections, seven were in Bac Ninh, three in the Tan Trieu facility of Vietnam's National Cancer Hospital, along with two each in Lang Son and Nam Dinh and one each in Thai Binh and Hung Yen.
Till May 14 evening, 60 new Covid-19 cases found, including 59 domestic infections. One imported case was quarantined upon arrival in south-central Khanh Hoa province.
Vietnam logged 20 new domestic Covid-19 cases Saturday morning. The new patients were recorded in northern provinces of Bac Giang, Lang Son, Vinh Phuc, Hanoi, and in the Central Highlands province of Dak Lak, all related to previously confirmed patients and outbreaks.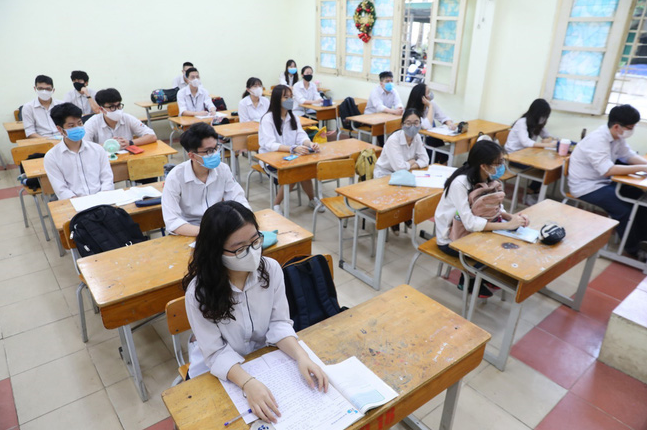 Photo: VTC
Hanoi's students to take summer break early
Students in the capital city of Hanoi will take their summer break from May 15, instead of May 28. The municipal People's Committee on May 13 approved the Department of Education and Training's proposal that the summer break starts earlier than originally planned to prevent the spread of the Covid-19 pandemic.
The remaining amount of school work will resume at schools when the pandemic abates, possibly during the summer. Schools that have not held final exams are requested to suspend exams and advised not to hold them online.
According to the department, certain educational facilities are not fully equipped with technology and other criteria to make sure examinations go smoothly and there is no cheating. The entrance exams for high school for 9th graders will not be held until further notice from the Ministry of Education and Training. University entrance exams will also be put off. Previously, these exams were set to take place on June 10 and 11.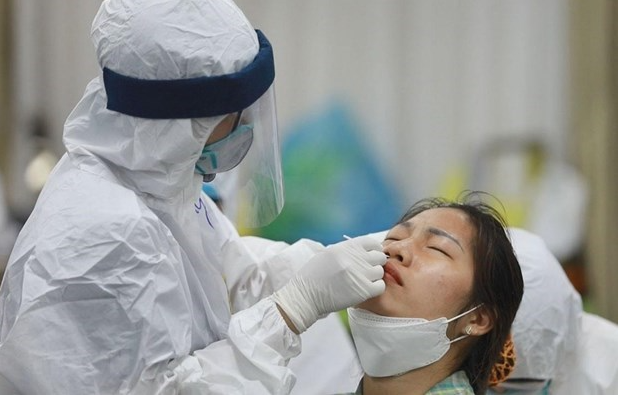 Photo: VNA
Hanoi requires people from Da Nang to self-quarantine
On May 14, the Hanoi Department of Health issued an urgent document requesting the management and testing for people who return from Da Nang city.
Those who have been to Da Nang between May 1, 2021, and May 14, 2021, and have made a medical declaration will be tested for Covid-19 and have to self-isolate at their residence for 21 days from the day they return to Hanoi.
Those who have been to Da Nang between May 1, 2021, and have not yet made medical declarations needed to be reviewed and listed for monitoring. They also have to apply for self-quarantine for 21 days from the last day of their trip to Da Nang city.
All who have been to Da Nang city for less than 28 days and have symptoms of cough, fever, breath shortness or other symptoms of suspected Covid-19 infection must be immediately transferred to medical facilities for prompt treatment and isolation.
Since the new wave broke out on April 27, Vietnam has reported 808 new local cases of Covid-19 in 26 cities and provinces. Of them, 198 are in Hanoi, with 110 in two hospitals under lockdown, 177 are in Bac Ninh Province, 122 in Bac Giang Province, and 115 in Da Nang.
There are currently 83,415 people under quarantine nationwide. According to the Ministry of Health's Department of Medical Examination and Treatment Department, the country has seen 2,657 recoveries. Among the COVID-19 patients, 49 have tested negative for the coronavirus SARS-CoV-2 once, 25 twice, and 18 thrice.