Vietnam Covid-19 Updates (October 14): 3,461 New Cases Added To National Infection
The nationwide Covid-19 tally since the beginning of the pandemic stands at 849,691. The total number of deaths is 20,869.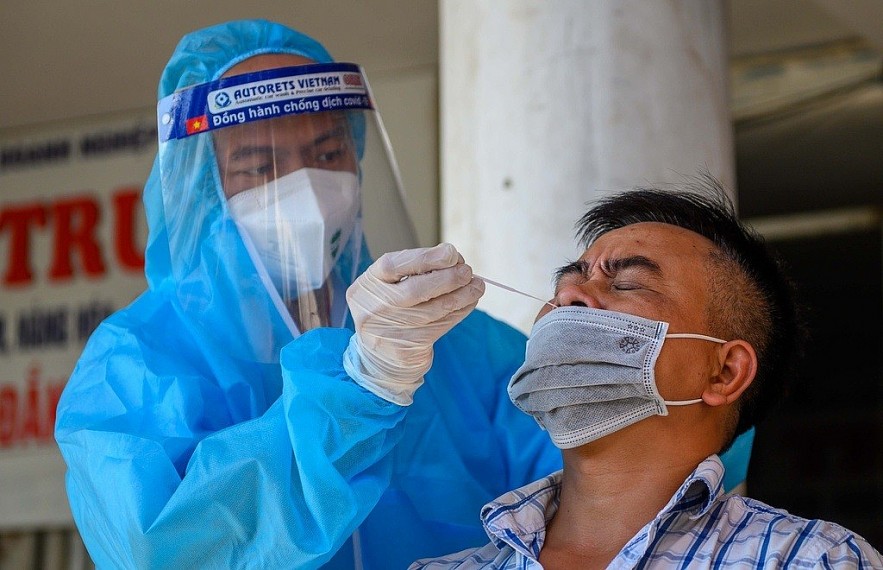 Photo: Zing News
3,461 new Covid-19 cases added to national infection tally
An additional 3,461 people were detected to be positive for the SARS-CoV-2 virus on October 13 across 45 localities nationwide. The Health Ministry also confirmed a total of 1,191 recoveries on the same day.
Ho Chi Minh City recorded the highest number of infections with 1,162, followed by Binh Duong province with 501, and Dong Nai province with 486. Over the 24 hours prior to 6 pm on October 13, Hanoi reported a total of 29 more Covid-19 cases, all of which were detected in quarantined sites and are related to the new cluster found at the Viet Duc Friendship Hospital.
Photo: Zing News
Hanoi allows reopening of in-person dining, public transport
Hanoi's authorities have allowed dine-in services at restaurants from 6 am on October 14. However, wine bars, pubs, and beer restaurants are still only allowed to sell orders for delivery. Capacity is capped at 50 percent and establishments are asked to set up barriers between tables and ensure a safe distance between customers. Owners and employees of all venues must be vaccinated with two full jabs. Customers will be required to submit electronic health declarations during their time on the premises.
Bus and taxi services will also be allowed to resume operations from October 14 following guidance from the municipal Department of Transport. They too must strictly follow pandemic prevention and control regulations of the Ministries of Transport and Health.
The authorities also allow the reopening of museums and parks with no more than 10 people in each group of visitors. Visitors are required to ensure a safe distance and fully adopt pandemic prevention and control measures. Hotels and accommodation services establishments are allowed to reopen with a cap of 50 percent of their capacity and required to strictly abide by Covid-19 prevention and control regulations and guidance from the tourism sector.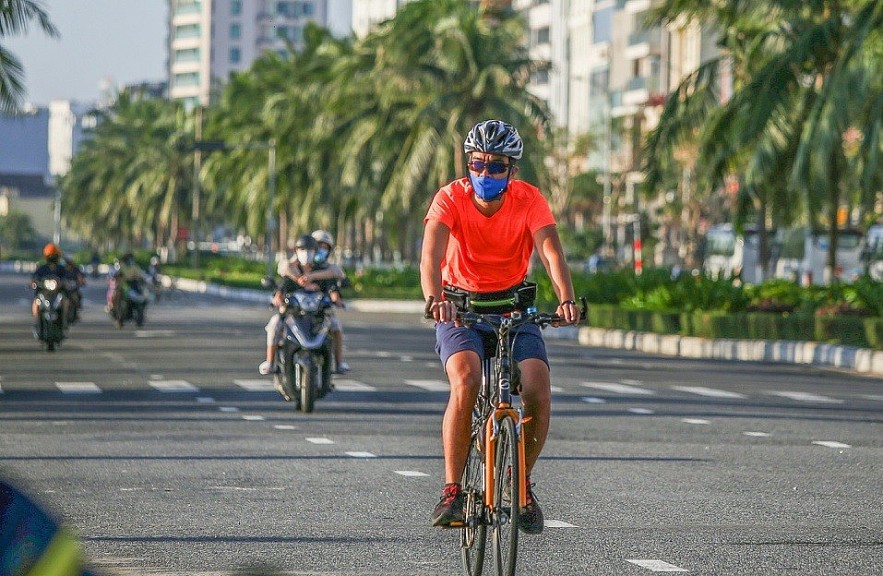 Photo: Zing News
Vietnam aims to have 95 percent of children aged 12-17 vaccinated against Covid-19 this year
Vietnam is striving to give two Covid-19 vaccine shots to 95 percent of 8.1 million children aging between 12 and 17 years old in the fourth quarter of 2021, according to the Ministry of Health. The ministry is scheduled to issue a guideline on the implementation of the work on October 15.
Together with the country's progress in vaccination, the education training and health sectors are working together to make plans of vaccination for particular groups of children, thus generally reopening schools. Deputy Minister of Health Do Xuan Tuyen asked localities to direct their departments of Education and Training to review and assess the pandemic prevention and control work in order to allow students to return to school.
At a working session with representatives from the Ministry of Education and Training on October 12, Deputy Prime Minister Vu Duc Dam said that the Government has issued a resolution that sets a target of basically controlling Covid-19 in the whole country by the end of this year, returning to the new normal situation. Therefore, the Ministry of Education and Training's plans should match that goal.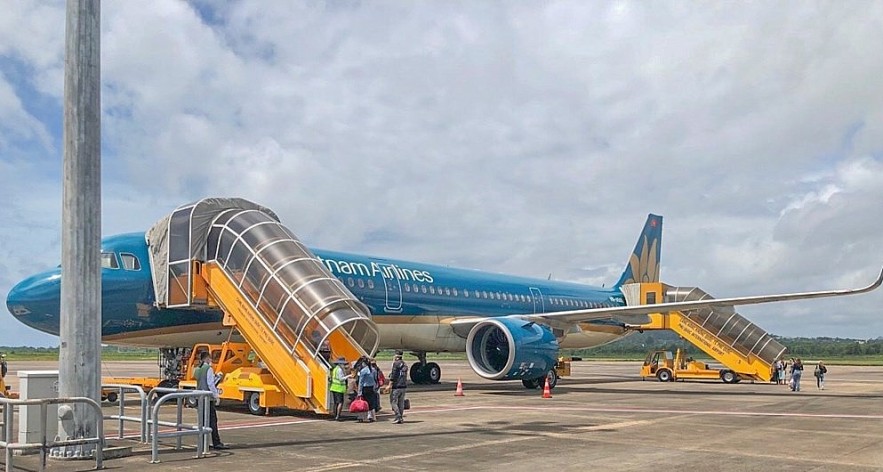 Photo: Vietnam Airlines
Vietnam Airlines operates first commercial flight on HCM City-Da Nang route
The Da Nang International Airport welcomed the first commercial flight from HCM City operated by Vietnam Airlines on October 12 evening after the route was resumed, the carrier said on October 13. Passengers on the flight satisfied pandemic prevention and control requirements including a negative testing Covid-19 certificate, full vaccination of two shots, or certificate of recovery from the disease.
The airline has restored 14 domestic routes since October 10. For the routes between Da Nang and Hanoi and HCM City, it is allowed to conduct five return flights on each route during the pilot period from October 10 to 20. The number is expected to increase in the coming days after cities issue-specific pandemic prevention and control regulations and facilitate the traveling of people.
Vietnam Airlines operated nine commercial flights on October 12, comprising two between Hanoi and HCM City, two each on routes connecting HCM City and Hue, Dong Hoi and Phu Quoc, and one between HCM City and Da Nang. The Hanoi-HCM City route is the most crowded with seat occupancy of up to 94 percent.
The nationwide tally since the beginning of the pandemic stands at 849,691. The total number of deaths is 20,869. The average number of new cases in the country over the past seven days has been at 3,851 a day, while the national death country has been an average of 109 a day.
More than 56.3 million doses of vaccines have been administered so far in Vietnam.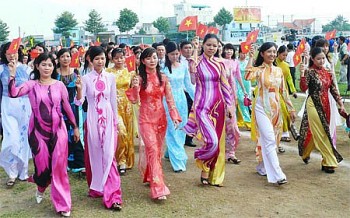 Viet's Home
Vietnamese women have always been paramount in shaping culture and protecting the homeland. To honour their sacrifices and celebrate Vietnam's Women's Day, Vietnam Times has complied a brief list of several amazing Vietnamese throughout the country's lengthy history in an American journalist's eyes.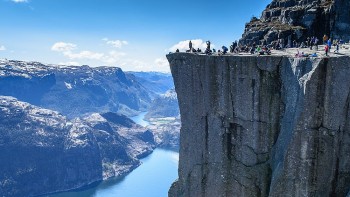 Travel
The Sverd I Fjell, an prominent monument created be the Norwegian sculptor Fritz Røed, are giant swords in stone located in Hafrsfjord, a suburb of the city of Stavanger in Norway.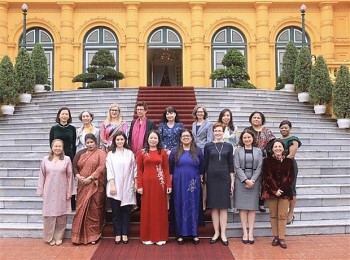 Viet's Home
Vice President Vo Thi Anh Xuan has urged female foreign ambassadors and chargés d' affaires to further contribute to facilitating travelling and trading between Vietnam and other countries.