Vietnam Covid-19 Updates (September 15): Localities Expand Covid-19 Free Zones
As of 6 pm on September 14, Vietnam has recorded 635,0555 Covid-19 cases since the start of the outbreak in January 2020.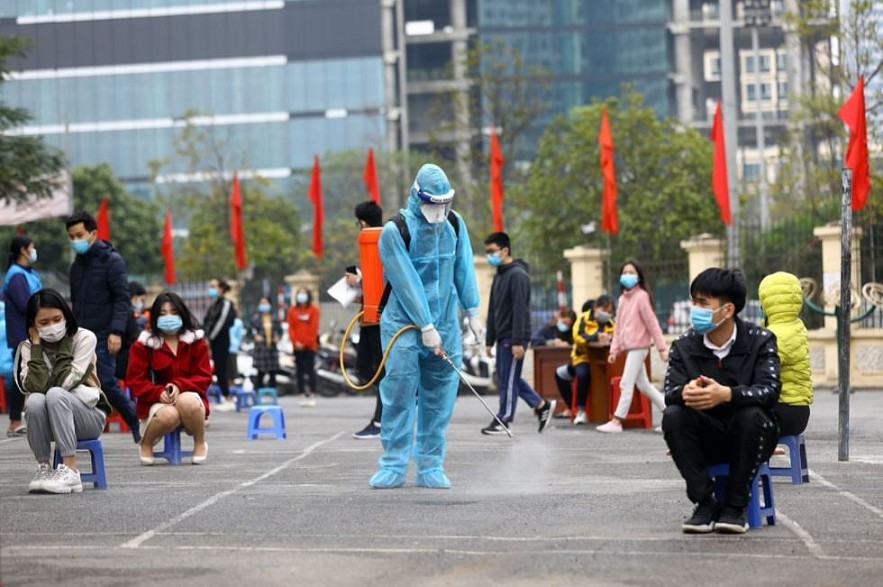 Photo: Brookings
Daily Covid caseload falls on the fourth consecutive day to 10,508
Vietnam has confirmed 10,508 coronavirus cases during the past 24 hours on September 14, marking the fourth consecutive day that has seen daily infection number fall considerably, the Ministry of Health (MoH) said in its 6 pm coronavirus update. Of the new infections, 6,740 cases were detected in the community through test screening or random testing, 12 tested positive upon returning to Vietnam from overseas, and the rest were documented in quarantine or lockdown areas.
Ho Chi Minh City and Binh Duong, the two largest coronavirus hotspots, registered 6,312 and 2,178 new cases respectively, accounting for four-fifths of the country's total. They were followed by Dong Nai with 777 new cases, Long An 379, Kien Giang 157, An Giang 111, and Tien Giang 102, all in the south. Newly detected infection numbers also dropped slightly in both central and northern regions. Khanh Hoa topped the central region, reporting 44 cases, while the Hanoi capital confirmed 21 more cases.
September 14 is the fourth consecutive day that has seen infection numbers fall in Vietnam. The MoH earlier announced 11,172 cases on September 13, 11,478 cases on September 12, and 11,932 cases on September 11.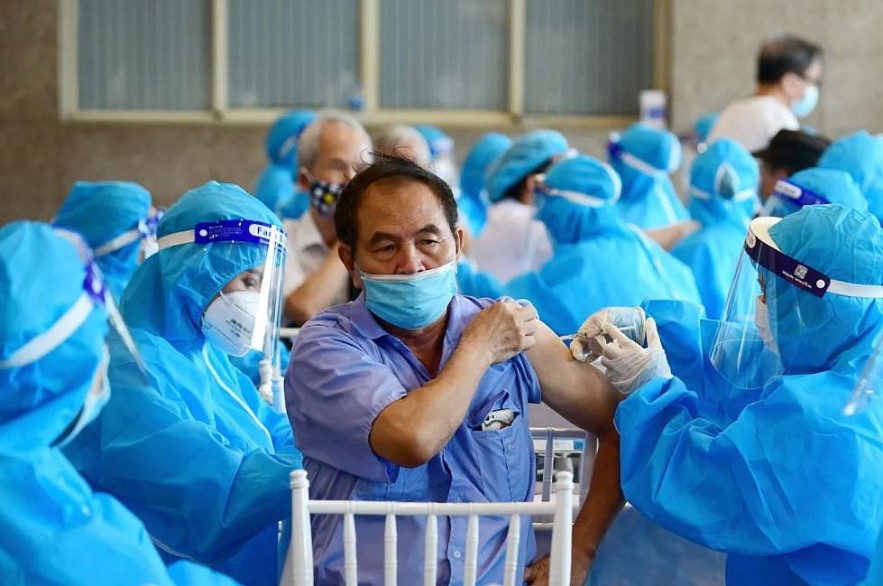 Photo: AsiaTimes
Localities expand Covid-19 free zones
Many localities across the countries have begun to relax some social distancing measures as Covid-19 free zones or so-called "green zones" are expanding. In Hanoi, the standing board of the municipal Party Committee has assigned the Party delegation to the municipal People's Committee to consider and decide a plan on easing restrictions for some activities and services.
In Ho Chi Minh City the municipal People's Committee plans to seek approval of the municipal Party Committee on piloting the relaxation of some social distancing measures in Can Gio, Cu Chi, and District 7 which have contained the pandemic outbreaks. The piloting period will be from September 16 to 30. Accordingly, shippers will be likely to be allowed to deliver goods across districts.
The northern port city of Hai Phong has also adjusted pandemic prevention measures to suit the new situation. From 0 am September 15, the city allows some services such as restaurants and spas to re-open on the condition of ensuring prevention measures. Parks in the city are open to visitors, but gatherings of more than 10 people are not allowed, and people should keep a distance of 2m from each other.
The northern province of Thai Binh allows eateries to open from 5 am September 15, but they must close at 9 pm every day.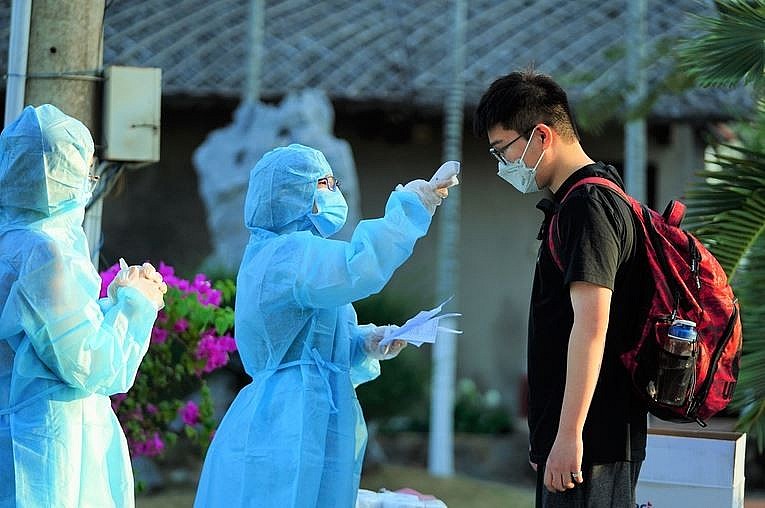 Photo: HanoiTimes
At least one domestic vaccine to be licensed by year-end
At least one homegrown Covid-19 vaccine will be licensed for use by the end of this year, said Nguyen Ngo Quang, Deputy Director of the Department of Science, Technology, and Training under the Ministry of Health. Quang revealed the information during a meeting on research, technology transfer, and clinical trials of vaccines and medicines in Hanoi on September 14.
Deputy Minister of Health Tran Van Thuan said besides efforts in negotiations to procure vaccines from foreign manufacturers, the MoH has created favorable conditions for domestic developers in terms of vaccine research, technology transfer, and clinical trials. At the meeting, experts and scientists hailed positive signs of Vietnam's vaccine development projects and voiced their opinions on the strategy to buy, import, and export vaccines.
As scientists said that the coronavirus SARS-CoV-2 will continue to exist, Deputy Prime Minister Vu Duc Dam, who is also deputy head of the National Steering Committee for Covid-19 Prevention and Control, underlined the importance of meticulous preparations. If there is an early supply of treatment medicines and positive signs of vaccine development in the coming time, Vietnam can live with the virus, he added.
Photo: Thu Vien Phap Luat
HCM City to pilot Covid-19 green cards in three districts
Ho Chi Minh City is planning to pilot Covid-19 green cards in districts 7, Can Gio, and Cu Chi, where the pandemic has basically been controlled. Lam Dinh Thang, Director of the Department of Information and Communications, said the green cards would help the city monitor people who would become eligible to travel and work based on Covid preventive criteria. It would include information about holders' vaccination, testing, and health declaration status, he said. When it is approved by the Government, it would be put into use in districts 7, Can Gio and Cu Chi, he added.
The green cards will be issued to people who are vaccinated after a minimum of two weeks from the time they get their second shots of AstraZeneca, Pfizer, Moderna, Sinopharm, or Sputnik V vaccines or one shot of Johnson & Johnson's Janssen vaccine or if they have fully recovered after contracting Covid. The card will be valid for six months.
According to the city's Steering Committee for Covid-19 Prevention and Control, districts 7, Cu Chi, and Can Gio have been chosen as socio-economic development models for the new normal period with efforts to be made to revive their economy. The three districts will allow the resumption of trading in essential products and street businesses with stringent safety conditions for a month from September 20. Everyone involved in these businesses must be fully vaccinated and comply with all the conditions set by local authorities. The businesses will initially be allowed to operate from 6 am to 6 pm.
As of 6 pm on September 14, Vietnam has recorded 635,0555 coronavirus cases since the start of the outbreak in January 2020, and 630,661 locally acquired infections following the resurgence of the virus four and a half months ago. Of the total, 395,687 patients have been discharged from the hospital after making a full recovery from the disease.
The September 14 figure has raised the Covid-19 death toll in Vietnam to 15,936, making up 2.5% of the total number of infections and 0.4% higher than the average death rate globally. More than 30.3 million vaccine doses have been administered nationwide, with 5.6 million people getting full jabs.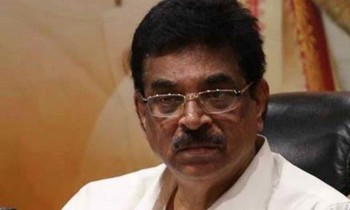 Economy
Mizoram Governor Hari Babu Kambhampati on Thursday said that a Super-Speciality Cancer Hospital and Research Centre would be set up in Aizawl