Vietnam Covid-19 Updates (September 14): HCMC Extends Social Distancing Till Sept 30
Following these latest cases, the nation is ranked 49th out of 222 countries and regions in terms of total infections, although it is 156th in terms of infections per one million people.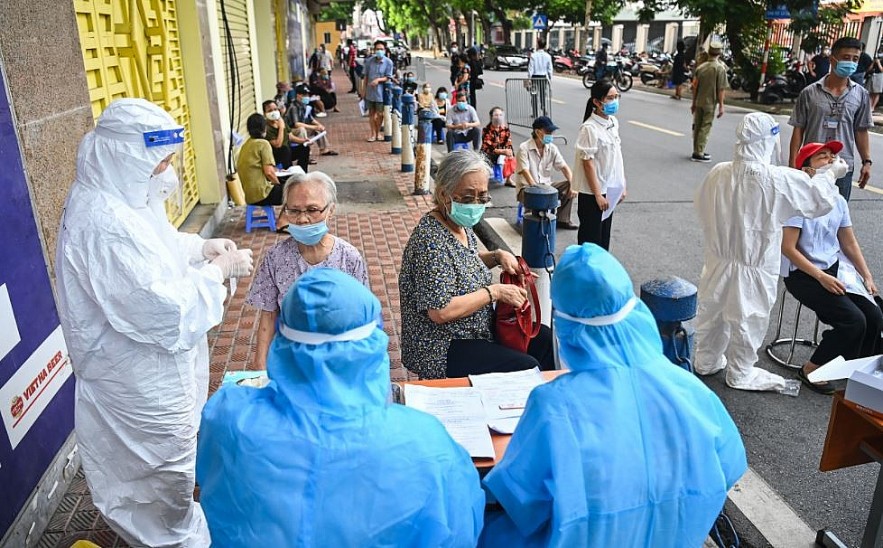 Photo: VN Express
11,172 cases detected over 24-hour period as 11,200 recover
An additional 11,172 people tested positive for the SARS-CoV-2 virus across 35 localities nationwide on September 13, thereby taking the overall number of infections during the latest pandemic wave to 620,165, the Ministry of Health reported.
Ho Chi Minh City and its neighbor Binh Duong province continue to register the highest number of local infections, with 5,446 and 3,651, respectively. The other five localities recording a rather high number of cases behind Ho Chi Minh City and Binh Duong include Dong Nai with 768, Long Anh with 327, and Tien Giang with 161. The past seven days saw the nation record 12,446 infections per day.
A total of 11,200 patients were discharged from hospitals over the past 24 hours in order to bring the total number of recoveries up to 385,778.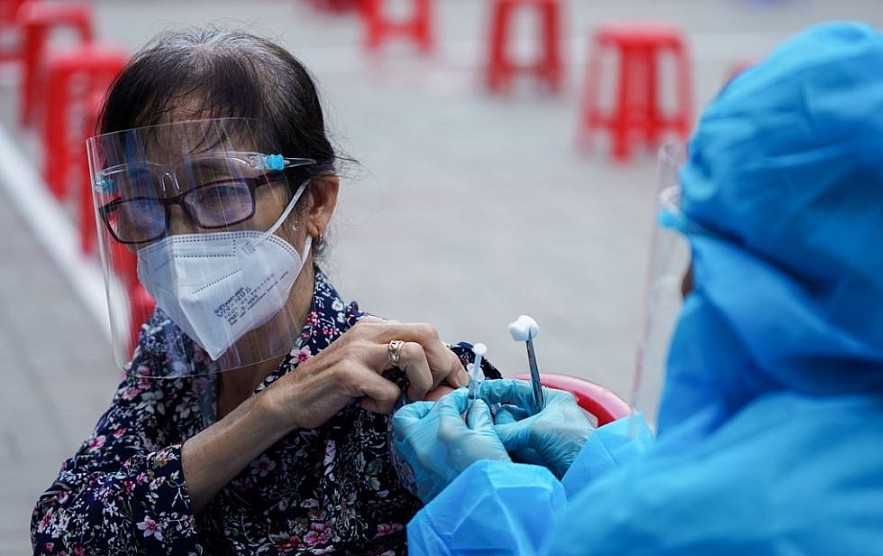 Photo: Zing
HCM City extends social distancing till September 30
Ho Chi Minh City has decided to extend social distancing in accordance with the Prime Minister's Directive No.16/CT-TTg till September 30, said Chairman of the municipal People's Committee Phan Van Mai at a press conference on September 13.
Mai said since the tightening of social distancing measures on August 23, the city has increased the rate of residential groups free from pandemic to 53 percent while the number of infections and fatalities also decreased. Patients under quarantine at home have been given timely access to medicine and medical assistance. Over 6.5 million residents in the city were given the first vaccine shots, or over 90 percent of the population aged above 18, while more than 1.3 others received the second shots, equivalent to 19 percent. Several supermarkets, shippers, e-commerce, and takeaway services reopened, partly meeting public demand.
In the foreseeable future, the city will strive to reach vaccine coverage as much as possible as well as improve the treatment capacity of medical facilities, especially those at the grassroots level. It is also piloting the resumption of several services like food production, medical equipment, pharmaceuticals, goods delivery, transportation, banking, telecommunications and securities, and others.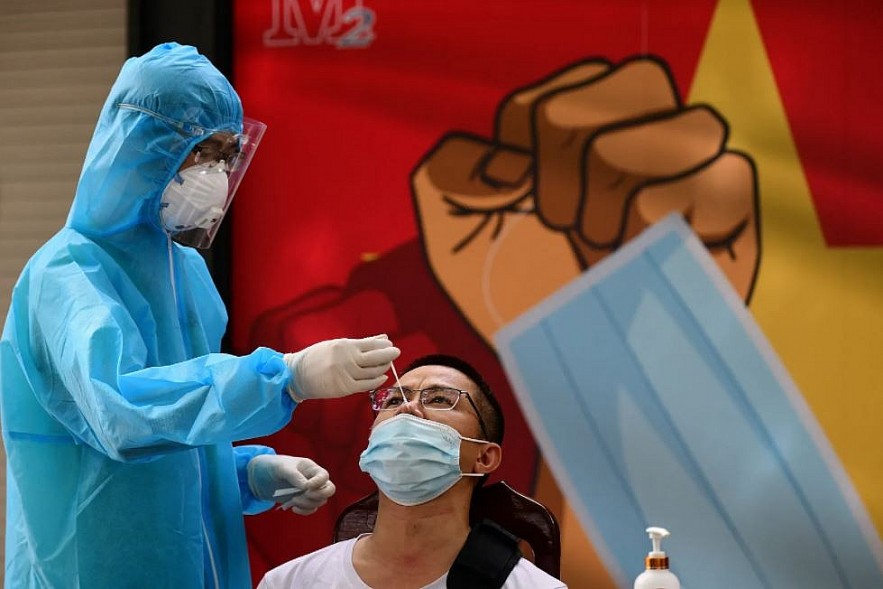 Photo: AsiaTime
CAAV proposes plan to re-open domestic flights
The Civil Aviation Authority of Vietnam (CAAV) has proposed to the Ministry of Transport a plan to re-open domestic air routes with a pilot period of four weeks. In the plan, the CAAV suggested that 22 domestic airports should be divided into three groups.
Airports in Group A are those in cities and provinces without any areas applying social distancing measures under the Prime Minister's Directive 16. Meanwhile, Group B consists of airports in cities and provinces where social distancing is imposed in only some districts. Group C comprises airports in localities where all districts are under lockdown. CAAV has proposed that, for flights from A to A, B, and C airports, there will be no limits on passengers and passengers must show negative testing results within 72 hours.
In the first phase, the authority will closely supervise the implementation of the plan and consider the selling of tickets for eligible passengers in the following four weeks. In this period, airlines are allowed to sell tickets for people with proof that they reside in areas without application of social distancing measures 14 days before flying. Thang said that adjustments will be made following changes in social distancing measures in localities.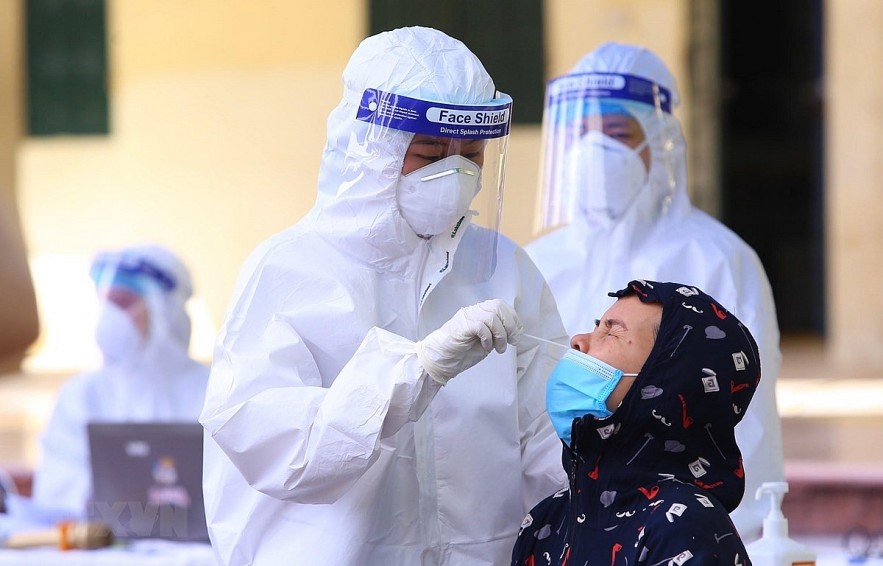 Photo: VNA
Hanoi set to ease social distancing restrictions
Hanoi is considering easing social distancing requirements after September 15 and 21, depending on risk classifications of different areas. The city will decide a plan to relax social distancing rules for a number of services and Covid prevention measures after the days, the Hanoi Standing Party Committee said at a meeting on Monday.
Khong Minh Tuan, deputy director of the Hanoi Center for Disease Control (CDC), said the Covid situation in the capital is "basically under control" and the number of Covid-19 cases in the community has tended to decrease in recent days. Tuan said after Hanoi finishes testing its entire population, if the number of cases in the community continues to decrease as it is doing now, the CDC will propose the relaxation of social distancing measures, only locking down certain areas with high numbers of cases.
"It is not possible to reduce the number of high-risk areas in the immediate future. However, the city can impose social distance measures at different levels. High-risk districts and wards will still need to be under lockdown before the restrictions are gradually lifted," he said.
Following these latest cases, the nation is ranked 49th out of 222 countries and regions in terms of total infections, although it is 156th in terms of infections per one million people.
The death toll in the country currently stands at more than 15,660, accounting for around 2.5% of all cases nationwide following the confirmation of an additional 298 fatalities across 13 localities on September 13.
Most notably, more than 29 million people have now been vaccinated against the virus, with over 5.3 million people being fully vaccinated with both doses.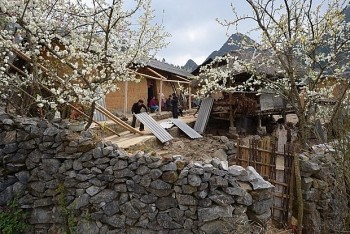 National
Vietnam News Today (Feb. 3): Vietnam and Trinidad & Tobago establish diplomatic ties; Severe cold spells expected to hit northern mountainous provinces late this month; Vietnam among top 10 best places to go for budget honeymoon; Hanoi, HCM City record highest disbursement of public investment capital in January.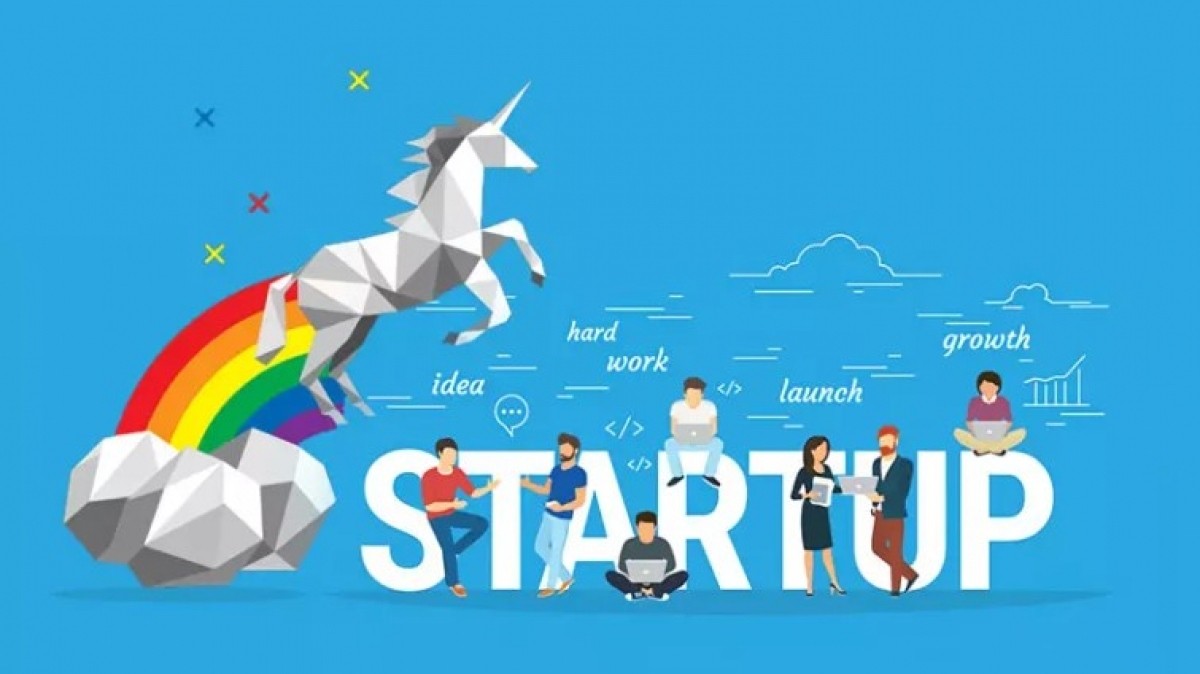 National
Vietnam News Today (Jan. 31): Vietnam joins "golden triangle of startups" in Southeast Asia; Vietnam Airlines Group serves 2.4 million passengers during Tet holiday; Con Dao among 16 best island vacations in the world; Vietnam to send 20 teams to VEX Robotics World Championship 2023.
January 31, 2023 | 06:19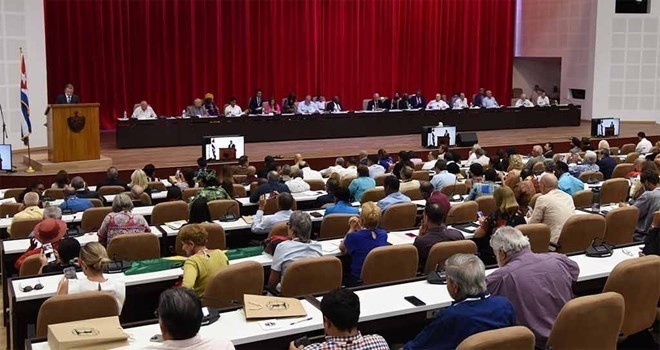 National
A Vietnamese delegation led by deputy head of the National Assembly's Committee for External Affairs Le Anh Tuan attended the fifth International Conference For World Balance in Havana on January 24-28.
January 30, 2023 | 14:47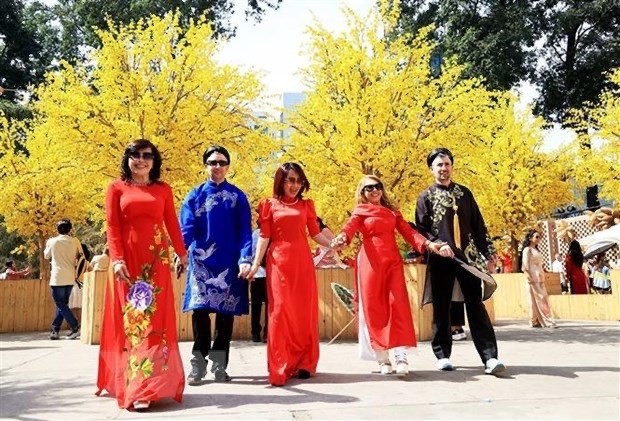 National
Vietnam News Today (Jan. 30): Vietnam's FDI projected to reap up to 38 bln USD in 2023; Cold wave grips northern Vietnam before drizzling rain falls; 2023 a promising year for tourism: official; High lunar New Year shopping and travel demand fuels CPI in January.
January 30, 2023 | 06:00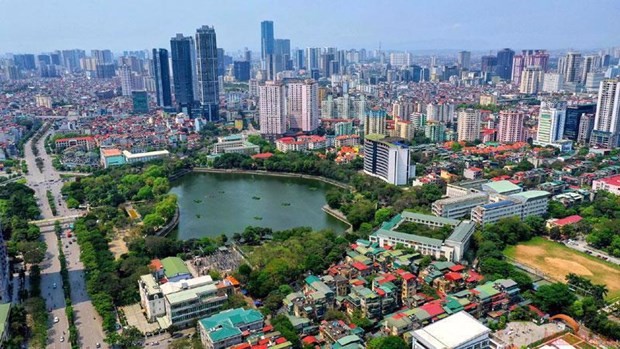 National
Vietnam News Today (Jan. 29): Quang Ninh: Cross-border trading with China resumed after Tet; Hanoi in the world's top three culinary destinations: Tripadvisor; Intertwined opportunities, challenges for Vietnam's economy in 2023; Supermarkets, traditonal markets gradually resume normal operations amid abundant supply.
January 29, 2023 | 06:45