Vietnam Crowned Asia's Best Culinary Destination 2022
Vietnam is one of winners of the 2022 edition of World Culinary Awards, a global initiative to recognise and reward excellence in the culinary industry, that were announced in Dubai.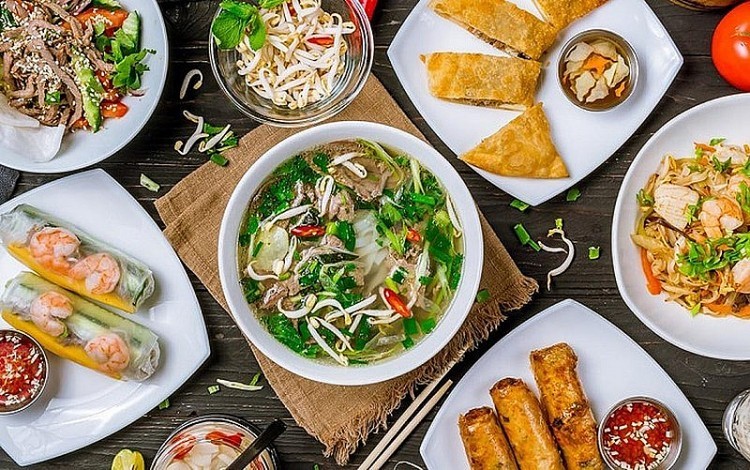 Illustrative image
The list of winners of the World Culinary Awards 2022, which was announced in Dubai, features not only a wide range of restaurants, but also the best food festival and best catering on an airline. In which, Vietnam was crowned Asia's Best Culinary Destination.
Thanks to its tantalising range of gastronomy from across the globe, the host destination, Dubai, was named World's Best Culinary Destination and Middle East's Best Culinary Destination. Peru was voted Latin America's Best Culinary Destination, France collected Europe's Best Culinary Destination, whilst Vietnam was crowned Asia's Best Culinary Destination. Meanwhile, Dubai's SushiSamba was voted World's Best New Restaurant.
According to a press statement, this year's edition of World Culinary Awards proved a global gathering of the culinary industry, with pioneers, influencers and leading figureheads travelling from across the world attending the prize-giving evening at Onze Restaurant, Dubai Creek Golf & Yacht Club.
The statement adds that the results follow a year-long search for the world's leading culinary brands. Votes were cast by culinary industry professionals and the general public, with the nominee gaining the most votes in a category named as the winner.
Rina van Staden, Director, World Culinary Awards, said: "Our World Culinary Awards 2022 winners represent those brands pushing the boundaries of culinary excellence. My congratulations to each of them."
Jamaica Food & Drink Festival was named World's Best Culinary Festival, whilst Air France lifted World's Best Culinary Airline, adds the press statement.
Other winners include Le Cordon Bleu Paris which bagged World's Best Culinary Training Institution, Stone Barn @ Park Hyatt St. Kitts Christophe Harbour that won Caribbean's Best Fine Dining Hotel Restaurant, LPM as Abu Dhabi's Best Restaurant, Chefs Warehouse @ Tintswalo Atlantic which won South Africa's Best Hotel Restaurant, Ramblas Restaurant which is Eswatini's Best Restaurant and Signatures Restaurant, Wales' Best Restaurant.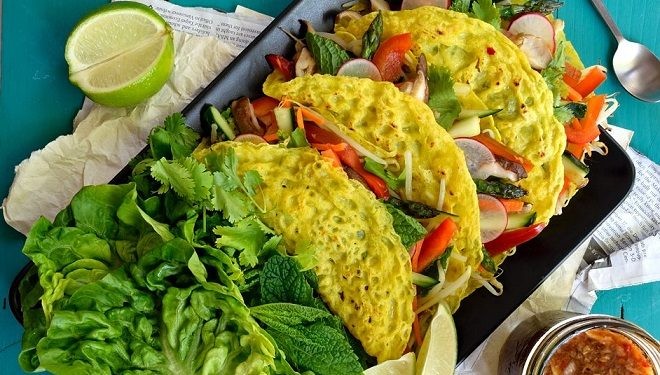 banh xeo (crispy Vietnamese pancakes). Photo: Eatgo News
Vietnamese cuisine is becoming increasingly popular globally due to its wide variety of dishes, and international tourists give plenty of compliments to local dishes.
Many international chefs and prestigious food magazines in recent years have praised Vietnamese cuisine.
Recently, renowned celebrity chef Gordon Ramsay of the UK has named Vietnam and Laos as the world's leading food destinations in a recent interview with a Korean YouTuber.
In the list of 50 "much-loved street foods in Asia" announced by CNN in August, Vietnam has three representatives: banh mi (bread), iced coffee, and pho.
With distinctive cuisine and incredible favours that are particularly popular with international friends, Vietnam also has been ranked 5th among the top 10 countries in the world with the best food by readers of the Canadian magazine The Travel.
"Seafood is a popular food in Vietnam as the country contains so many fishing villages. But Vietnam is not all about seafood," the magazine wrote. "The wide variety of food in the country will leave visitors perplexed," it said.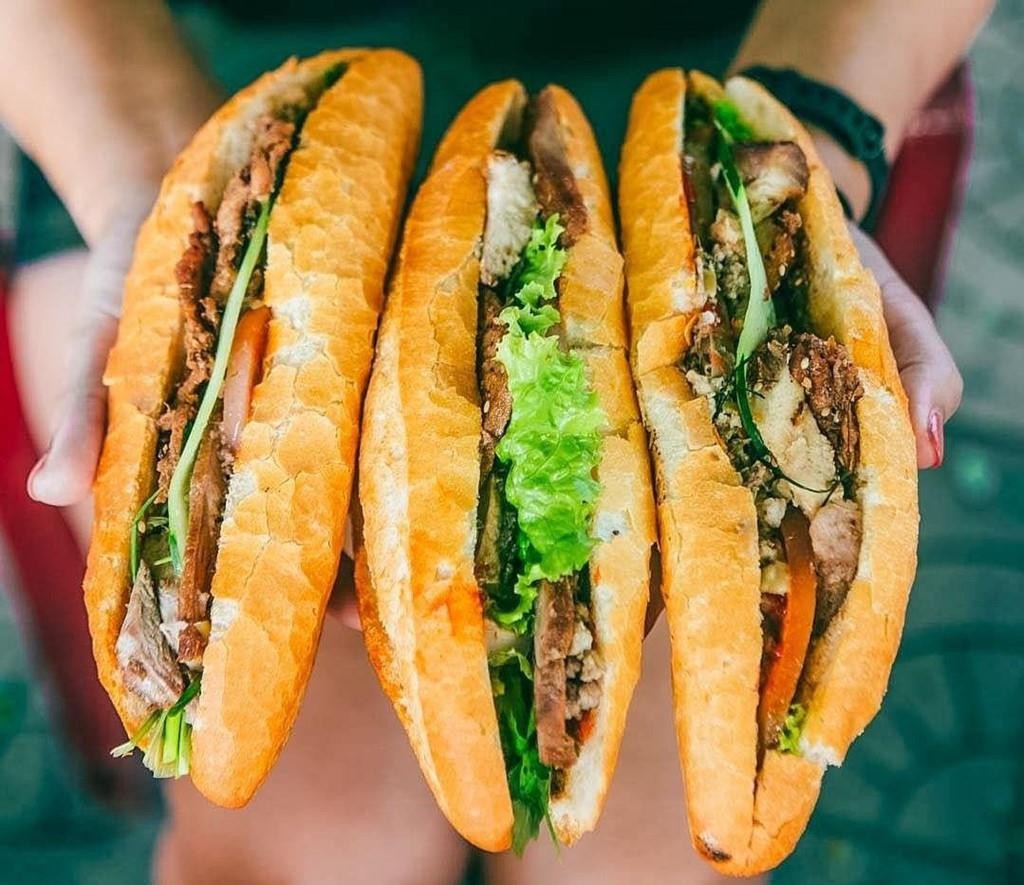 Banh mi - the iconic dish of Vietnam. Photo: Vietnamnet
The famous international magazine Vogue also recommended 29 must-eat Vietnamese dishes when visiting the Southeast Asian nation.
The oldest and largest French TV channel - TF1 – broadcasts a report on the success of world cuisine in France over the past 10 years, in which Vietnamese cuisine was honoured as one of the three most loved by the French. The report was screened during the channel's prime time on February 7.
According to TF1, about 3,000 products from 24 different countries are sold in retail distribution systems throughout France. Among them, Vietnamese traditional fried spring rolls ranked third in the foreign cuisines most loved by French consumers. The US peanut butter, popcorn and Macaroni came in second, while Japanese sushi was the most popular.
Tasting Table, a famous website and newsletter for culinary enthusiasts, has posted two articles praising two local dishes, banh xeo (crispy Vietnamese pancakes) and nem lui (charcoal-grilled lemongrass pork skewers).
Vietnamese Cuisine Promoted in Israel

On December 12, Hanoi Coffee restaurant in Tel Aviv city (Israel) held a menu launching ceremony to introduce some homeland dishes prepared by Vietnamese chefs.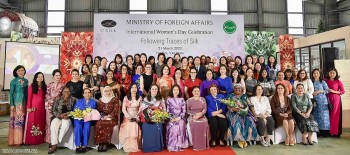 Friendship
Female ambassadors, representatives from diplomatic corps and international organizations, along with spouses of diplomats in Vietnam gathered together to find about more about silk weaving and silk products in Vietnam.