Vietnam exerts itself to stand among world's top 50 e-government countries by 2030
Prime Minister Nguyen Xuan Phuc has signed Decision No. 749/QD-TTg approving the national digital transformation program until 2025, with a vision to 2030, which targets to make Viet Nam among the world's top 50 countries in terms of the E-Government Development Index (EGDI).
Viet Nam strives to make the world's top 50 countries in e-government development by 2030
The government aims to provide certain online public services on multiple platforms including phones and process most government documents online by 2030.
A government program to turn Vietnam into a digital nation approved by Prime Minister Nguyen Xuan Phuc on Wednesday, wants, by 2025, 80 percent of level 4 public services - which allow online fee payment - to be provided on several platforms, and 90 percent of documents at ministry and province levels and 80 percent at the district level to be processed online.
The program aims to concurrently develop a digital government, digital economy, and digital society and create digital technology businesses capable of rising to the global level.
Specifically, the Government has set a goal of having 80% of level-4 online public services (allowing users to make online fee payment) provided via different means, including smartphones, and 90% of dossiers at the ministerial and provincial levels and 80% of those at the district level handled online by 2025.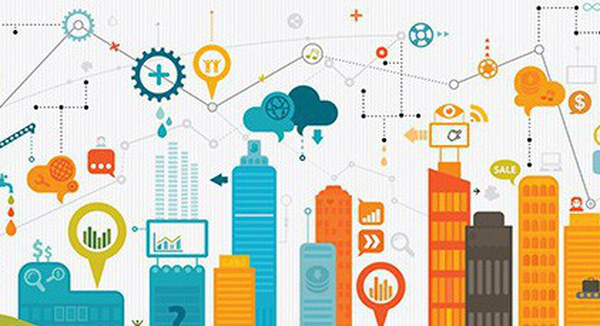 Vietnam will become the leading digital country and economy in the ASEAN region by 2030. — Photo cafebiz.vn
In addition, all national databases on population, land, business registration, finance, and insurance, will be completed, connected, and shared nationwide. Vietnam is expected to enter the world's top 50 countries in the Global Competitiveness Index (GCI) and top 35 regarding the Global Innovation Index (GII).
By 2030, all level-4 online public services are set to be available via multiple devices, including smartphones. Meanwhile, all dossiers at the ministerial and provincial levels and 90% of those at the district level are targeted to be resolved online (excluding confidential documents), the VGP reported.
Under the program, Vietnam also plans to universalise broadband internet and 5G services, have 80% of its population using e-payment, and become one of the 30 leading countries in the Global Cybersecurity Index.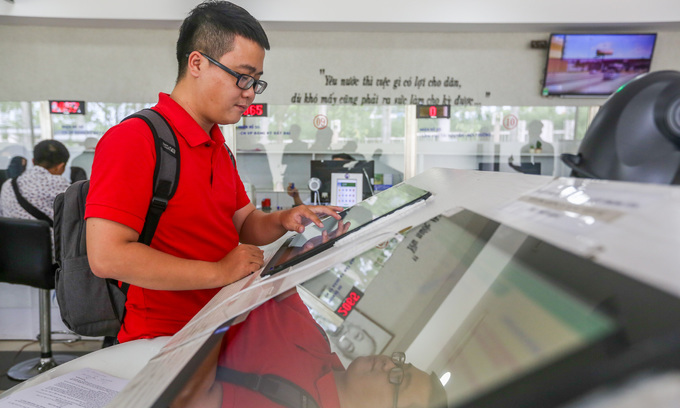 A man searches for administration procedures information on a computer at Ho Chi Minh City's District 12 People's Committee, June 2019. Photo by VnExpress
The country also hopes to eventually be among the top 50 countries in the U.N.'s E-Government Development Index (EGDI) and Competitiveness Index, and in the top 30 in innovation and cybersecurity.
Vietnam targets climbing 10-15 places in the EGDI rankings and into the top four in Southeast Asia by 2025.
This would help government agencies and local administrations improve their e-governance, according to the Ministry of Information and Communications.
In the biennial EGDI report, in 2018 Vietnam ranked 88th out of 193 countries with a score of 0.59, its highest ever, and is steadily rising.
Singapore led the region with 0.88 followed by Malaysia with 0.71 and Brunei with 0.69. Thailand and the Philippines shared third position with 0.65.
The EGDI, besides making with an assessment of website development patterns in a country, also incorporates access characteristics such as infrastructure and educational levels to reflect how a country is using information technology to promote access and inclusiveness, according to the vnexpress.
For years there have been complaints from the public and investors that it takes too long to complete administrative procedures and there is too much paperwork.
Official data shows it can take up to 218 hours and cost VND64.1 million ($2,700) to complete a single administrative procedure.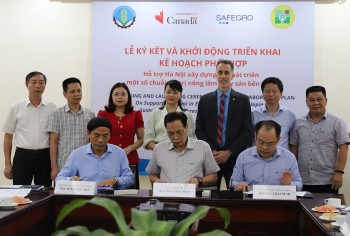 Make in Vietnam
As Vietnam furthers its international intergration, building agro-forestry-fishery high value chains is crucial for the sustainable development of the agriculture sector.