Vietnam aims to make 5G service universal and become a digital society by 2030
On June 03, Prime Minister Nguyen Xuan Phuc has approved a national digital transformation program with the aim of having a digital economy account for 20 percent of the country's GDP by 2025 and make 5G mobile network service universal by 2030.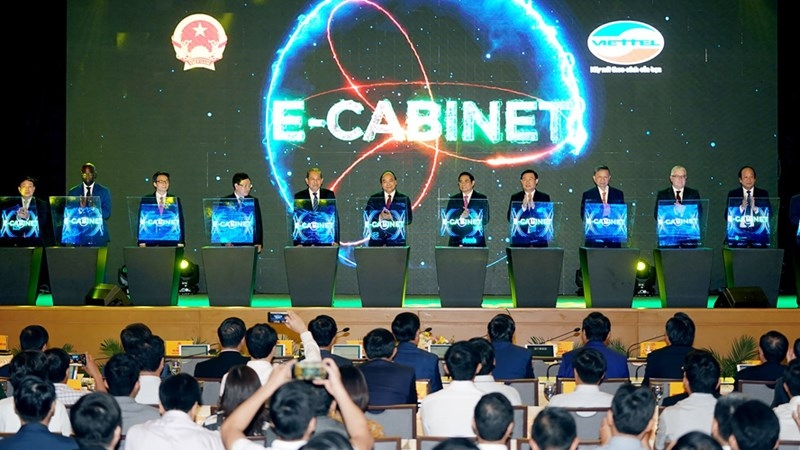 E-Cabinet system, a model for the e-government, aims to shift governance from a paper-based working model to an electric, modern, transparent, and efficient working environment. Photo: Ministry of Information and Communications
A national digital transformation program for long-term development
According to Voice of Vietnam (VoV), under the scheme, Vietnam will experiment a range of new technologies and models, strive to completely renovate the way in which the Government operates, update business operations, develop the working lifestyles of citizens, alongside creating a safe, secure, and humane digital environment.
Vietnam also targets to be among the world's top 35 countries in Global Innovation Index by 2025, reported by Tap chi Tai chinh (Finance Magazine), the news agency under the management of the Ministry of Finance, cited the report of National Digital Transformation Program until 2025 with a Vision to 2030.
The scheme is set to look at a wide range of key areas focusing on digital transformation, for instance: health care, education, finance, banking, agriculture, transportation, energy, natural resources, the environment, and industrial production. Meanwhile, national databases, including those on population, land, business registration, finance, and insurance, will have e-government platforms by 2025, said the report.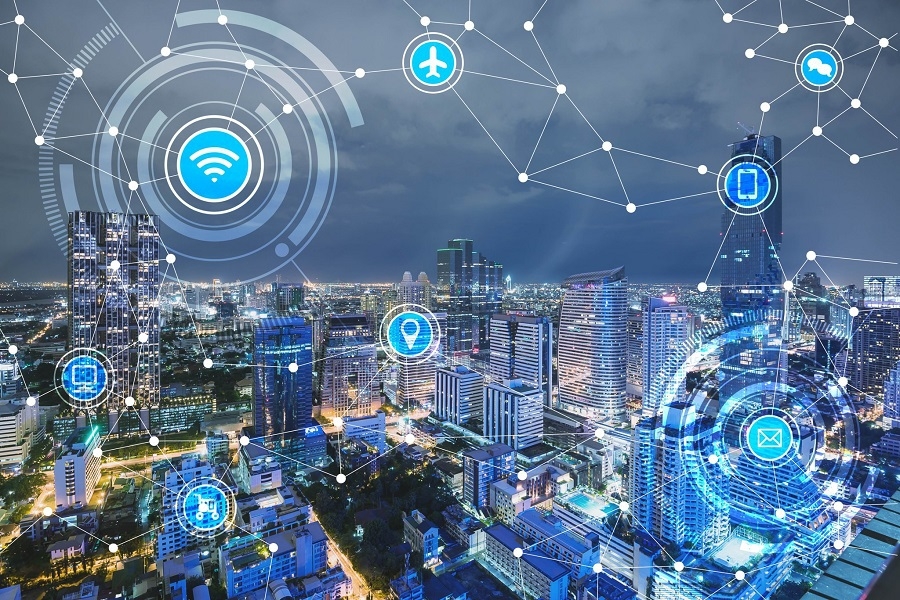 Digital Transformation will help to activate an effective public administration. Photo: dantri
It is expected that over 80 percent of Vietnam's population will have the opportunity to access online payment methods with their own e-payment accounts.
In order to successfully establish a real digital society, the digital gap must be narrowed, with the schedule for change ahead to 2025 outlining that the fiber optic network infrastructure will reach out to more than 80% of households and 100% of communes nationwide.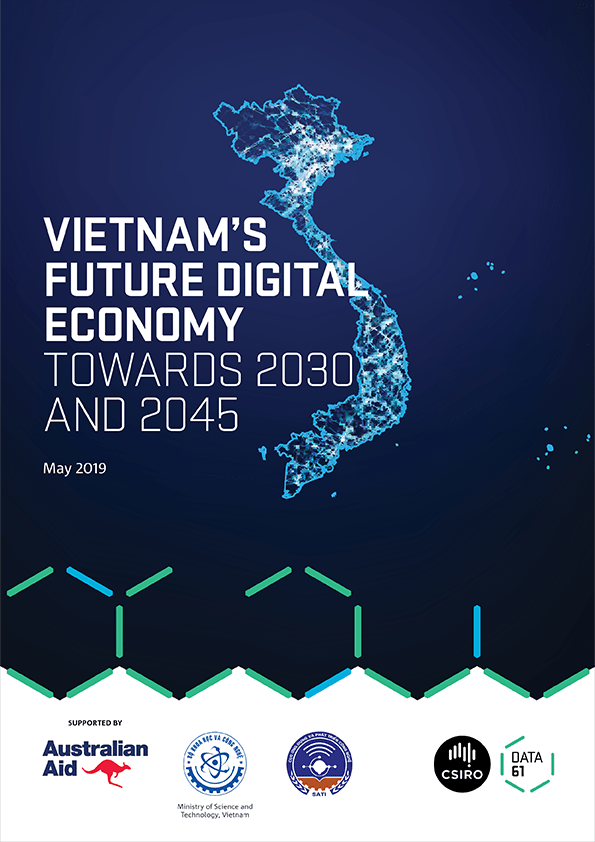 CSIRO's Data61, the data and digital specialist arm of Australia's national science agency, and Vietnam's Ministry of Science and Technology have developed Vietnam's Future Digital Economy: Towards 2045
In the report "Vietnam's future digital economy towards 2030 and 2045" published by the Ministry of Science and Technology of Vietnam and the Commonwealth Scientific and Industrial Research Organisation (CSIRO) of Australia, the trends affecting the development in Vietnam's digital economy have also analyzed and presented.
According to the report, the next wave of digital technologies – artificial intelligence, blockchain, the Internet of Things, and platforms and cloud-based services – has the potential to transform Vietnam into Asia's next high-performing economy, and to bring up the living standards of all of Vietnam's citizens over the coming decades.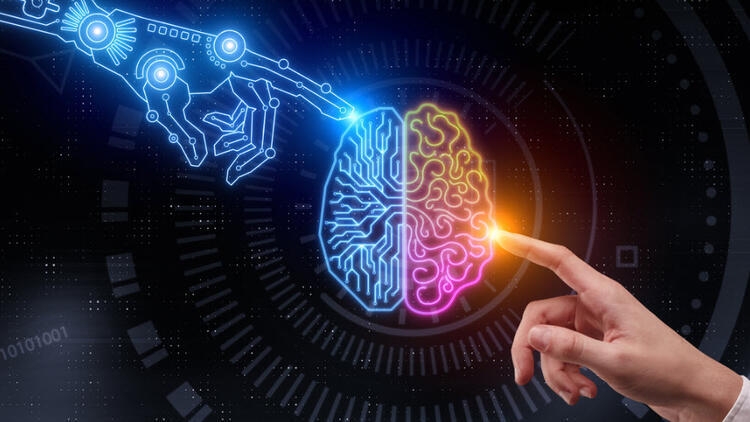 Artificial Intelligence (AI) has the potential to transform Vietnam into Asia's next high-performing economy. Photo: Hurriyet daily news
Experts have observed and seen a boom of the digital economy in Vietnam. In 2016, Vietnam was described as South East Asia's Silicon Valley with emerging sectors and fast-growing sunrise industries in Vietnam include finance technology (fintech), telecommunications, electronics and computer manufacturing, and information and communications technology (ICT) services. In mid-2018, Vietnam was home to an estimated 30,000 businesses spanning IT hardware, software, digital content, and ICT services. The country has a thriving community of software developers and start-ups, developing digital products and services for use within Vietnam as well as undertaking software development offshored from advanced economies. ICT is one of the fastest-growing sectors in Vietnam with the total ICT industry revenue in 2018 was US$98.9 billion.
E-commerce is one of the fastest-growing segments of Vietnam's digital economy. According to the Vietnam E-commerce and Information Technology Agency (VECITA), the nation's e-commerce market is growing by 35% per year – 2.5 times faster, for example, than Japan. Vietnam's online retail revenue reached US$6.2 billion in 2017, over double that of 2014. By 2020, VECITA predicts the number of online shoppers will increase by 52%, while the Vietnam E-Commerce Association (VECOM) predicts online revenue will reach US$10 billion.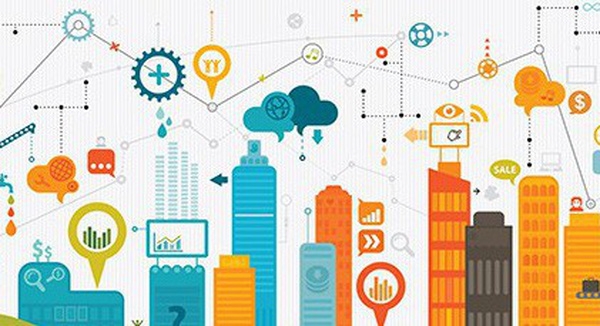 Vietnam will become the leading digital country and economy in the ASEAN region by 2030. Photo: cafebiz.vn
Vietnam to be a "Smart Nation"
The authors of the report "Vietnam's future digital economy towards 2030 and 2045" pointed out a number of spheres that would be the key momentums for Vietnam to become a smart nation in the future:
Smart logistics
The logistics sector has grown rapidly along with the e-commerce boom. In recent years logistics enterprises grew on average by 14-16% (US$40-42 billion) per year. Enterprises operating in the field are transforming from traditional logistics companies to e-commerce logistics companies to cope with competition and new markets.
According to data from the Vietnam Logistics Business Association, the number of enterprises applying technology in their operations increased from 15-20% to 40-50% in recent years. However, more than half of these businesses have not taken on significant technology adoption. This likely contributes to the high cost of logistics operations in Vietnam – 16.8% compared to 12.5% in the Asia Pacific. Although there is significant potential here, the competitiveness of this industry is still quite modest compared to other countries in the region, especially in technology adoption. New technologies that have been applied in the global logistics industry are still not commonly used in Vietnam. For instance, until 2019, robotics systems in warehouses have only been applied by two companies in Vietnam, namely German Schenker and Vinamilk in Binh Duong. Major domestic shipping companies are still manually handling goods without using automatic distribution centers. Looking ahead, technologies such as virtual reality or delivery by drones have not yet been announced in any technology deployment plans.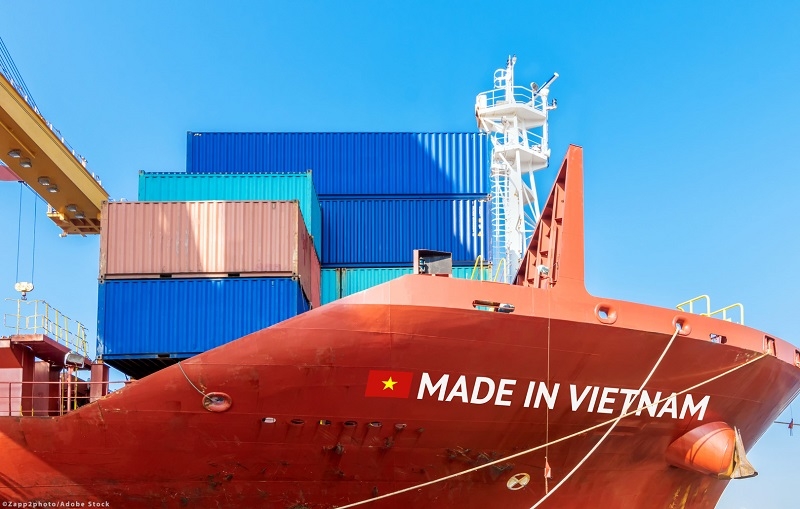 Enterprises operating in the field are transforming from traditional logistics companies to e-commerce logistics companies. Photo: Adobe Stock
Smart tourism
Contributing over six percent to Vietnam's GDP every year, tourism is one of the most important driving forces for Vietnam's economic development. According to the Vietnam National Administration of Tourism, in 2017 the tourism industry received 13 million international visitors and 74 million domestic tourists, representing increases of roughly 30% and 20% respectively. In the same year, total direct revenue from tourism reached over US$23 billion and contributed nearly 7.5% to GDP. As of November 2019, Vietnam welcomed 16.3 million international travelers, a 15.4 percent year-on-year (YoY) increase. Vietnam aims to attract 17 to 20 million international visitors in the coming years.
Under Industry 4.0, Vietnam's tourism sector has rapidly changed and increased service quality using the 'smart tourism model.' According to a survey by the Vietnam National Administration of Tourism in 2017, 71% of international tourists to Vietnam used online sources to determine their travel destination. In addition, 64% of international tourists booked their trip to Vietnam online. Nearly 100% of Vietnamese enterprises in the tourism sector used websites to introduce their products to consumers. The market share of online hotel bookings in Vietnam has also been high in recent years, accounting for an average of 30-40% of total sales. In this online market, statistics from the Vietnam E-Commerce Association indicate that foreign businesses such as Agoda and Booking.com account represent 80% of these sales, while Vietnamese businesses such as gotadi.com, ivivu.com, chudu24.com, and vntrip.vn only occupy a modest part of this market despite some early success as new entrants. The public transport system also contributes to smart tourism growth. For example, buses with free Wi-Fi have been launched in several cities to enable convenient travel.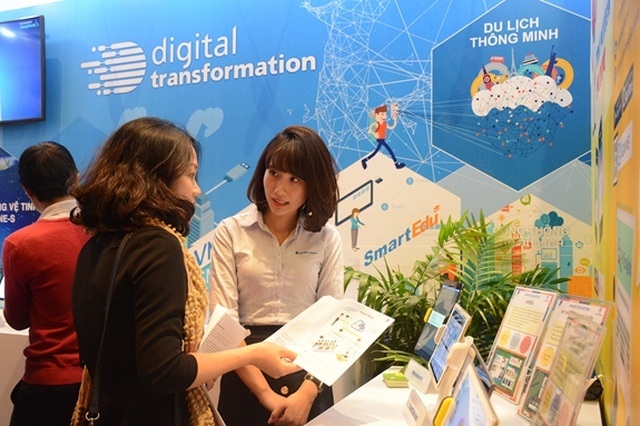 Smart tourism is not a trend, but the future of tourism development. Photo: dantri
Smart health
Vietnam's health sector set specific goals to develop the smart health system since 2018, with plans to adopt digital technologies in three main pillars: smart disease prevention, smart examination and treatment, and smart medical administration. One such initiative, the 'healthcare digitalized communication network model,' is a closed network of communication channels in the hospital environment, operated and processed via the Internet. Additionally, the online portal Medihub.vn provides official information on each hospital's services, procedures, regulations, as well as information on diseases and new treatments. Major hospitals in Vietnam have begun to build and implement a model of Smart Medical Clinics, such as Thu Duc District Hospital in Ho Chi Minh City. People visiting the hospital can now register their medical appointments through a central system that is connected to overall hospital management software. Visitors receive automated ticket numbers and can wait for their appointment with greater comfort and convenience, with several screens around the hospital displaying the order of ticket numbers. Information management systems are being digitalized. The Ministry of Health is extending its Electronic Medical Records (EMR) plan to its subordinate units over the country after a successful pilot. This EMR system enables medical facilities to record, display, and store medical data of each citizen digitally. Vietnam Social Insurance is also actively researching and drafting an electronic health insurance card form. These steps will help Vietnam's health sector save management costs and create conditions for visitors to experience more convenient healthcare.
During the COVID-19 pandemic, a number of technological-based initiatives implemented by The Ministry of Health have shown their great impacts in fighting against the outbreak.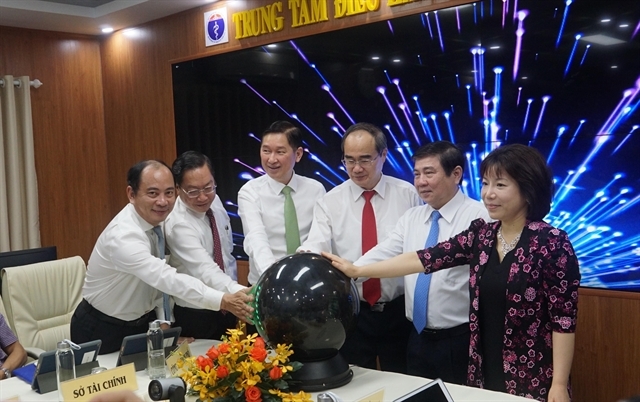 HCM City launched a pilot model of two operation centers for smart health and education as parts of its project on developing into a smart city. Photo: VNA/VNS
"Mastering the digital economy creates an opportunity for Vietnam to maintain rapid and sustainable growth through the next phase of development. Strong leadership and institutions will be key in Vietnam's development across all economic sectors including the private sector. Digital transformation resulting from this strong leadership will unblock bottlenecks to promote further economic development." said Dr. Nguyen Van Binh, Politburo Member, Secretary of Party Central Committee, Chairman of the Central Economic Commission.
According to Mr. Nguyen The Trung, Managing Director, DTT Group, "The next 25 years represents a decisive window of opportunity for Vietnam to transition to a more digitalized economy and escape the middle-income trap. The success and speed of that transition depend greatly on the profile of the workforce of today, and the workforce is aging rapidly. Strong national leadership, institutions, and policies are needed now to create collective upskilling – across the workforce and society – and enable a successful digital transformation."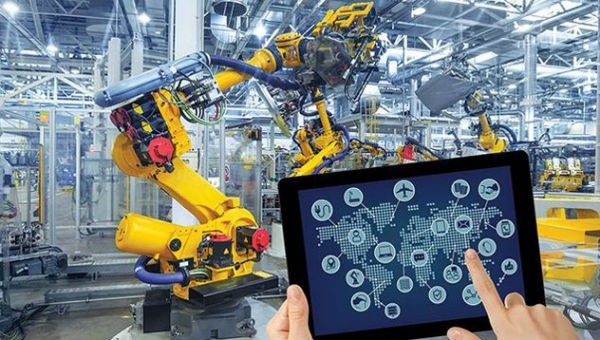 The digital economy creates an opportunity for Vietnam to maintain rapid and sustainable growth. Photo: Internet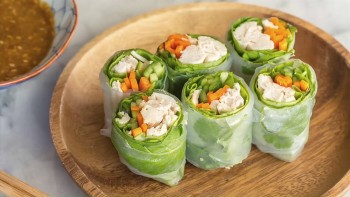 Travel
Rolls are a easy-to-make dish that is loved by many Vietnamese diners as well as Korean stars.