Vietnam expects broader COVID-19 protection for citizens
With the March 8 launch of the national COVID-19 vaccination campaign to protect its people from the spread of the virus and additional batches of the vaccines poised to be delivered in the near future, Vietnam is hoping to achieve wider immunity against the virus over the coming months.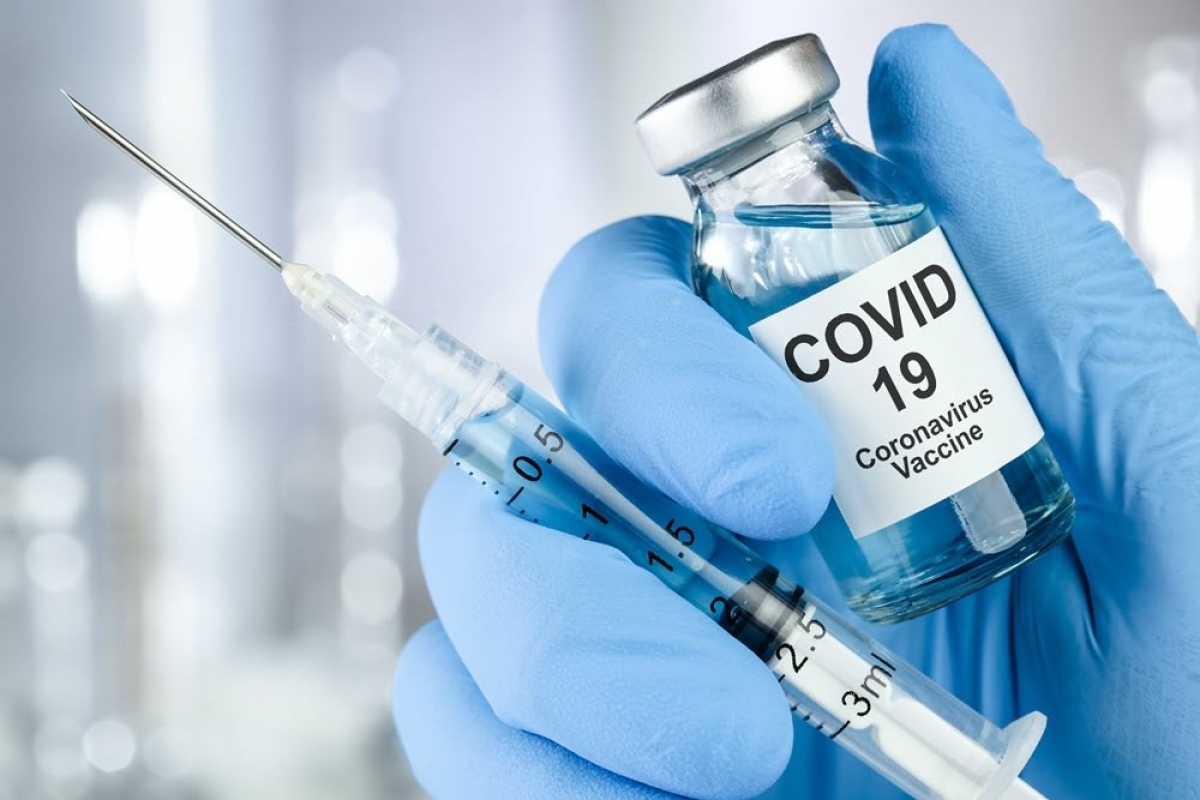 Vaccination is one of the effective ways of preventing someone from virus infection. (Photo: VOV)
The initial shots of the AstraZeneca vaccine were administered on March 8 & 9 to hundreds of people who are among high-risk groups in Hanoi, Ho Chi Minh City, Gia Lai, and Hai Duong, the epicentre of the country's latest COVID-19 outbreak.
As a result of limited supplies, high-risk groups will be prioritised and will be given their shots first, including frontline healthcare workers, that on-duty at quarantine facilities, elderly people, those suffering from underlying illnesses.
With deliveries of the COVID-19 vaccine set to increase later this year, increasing numbers of citizens will be given access to the inoculation process. Prime Minister Nguyen Xuan Phuc has said the country is aiming to vaccinate all of the population of approximately 100 million.
Vietnam imported an initial batch of 117,600 doses of the AstraZeneca vaccine in late February and is scheduled to receive more than 5.6 million doses of the same vaccine in March and April of this year, according to the schedule devised by the Ministry of Health.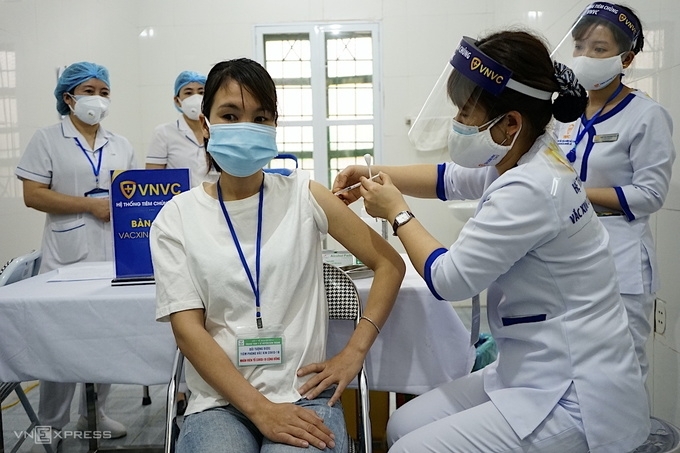 Nguyen Thi Hue, a medical worker in Hai Duong Province, is injected with AstraZeneca Covid-19 vaccine, March 8, 2021. (Photo: VNE)
The country has inked a deal with AstraZeneca in order to purchase 30 million doses of its vaccine, with the manufacturer committed to delivering the vaccine during the first half of the year.
It has also reached an agreement with the COVAX Facility in order receive an additional 30 doses of the AstraZeneca vaccine for the National Expanded Immunization Programme, and the vaccine is expected to arrive this year.
As COVID-19 vaccines are in short supply globally, the Ministry of Health is striving to speed up negotiations with a number of other vaccine manufacturers, including Pfizer and Moderna of the United States along with Generium of Russia, in order to access a greater number of vaccines.
Wider immunity can reduce potential spread
According to information released by the World Health Organisation (WHO), herd immunity is the indirect protection a community has from an infectious disease which occurs when a population is immune to a virus, either through widespread vaccinations or immunity developed through previous infection.
Vietnam, therefore, supports the WHO's policy of achieving this target through a vaccination campaign as opposed to letting the disease spread freely through any segment of the population, a move that would ultimately result in masses of unnecessary infections and deaths.
Experts initially estimated that at least 60% of a population must have been exposed to the virus, either through vaccination or previous infection, in order to reach herd immunity. However, several scientists have recently raised this figure to 80% or even higher to 90%, stating that this threshold would help prevent wide transmission among the population.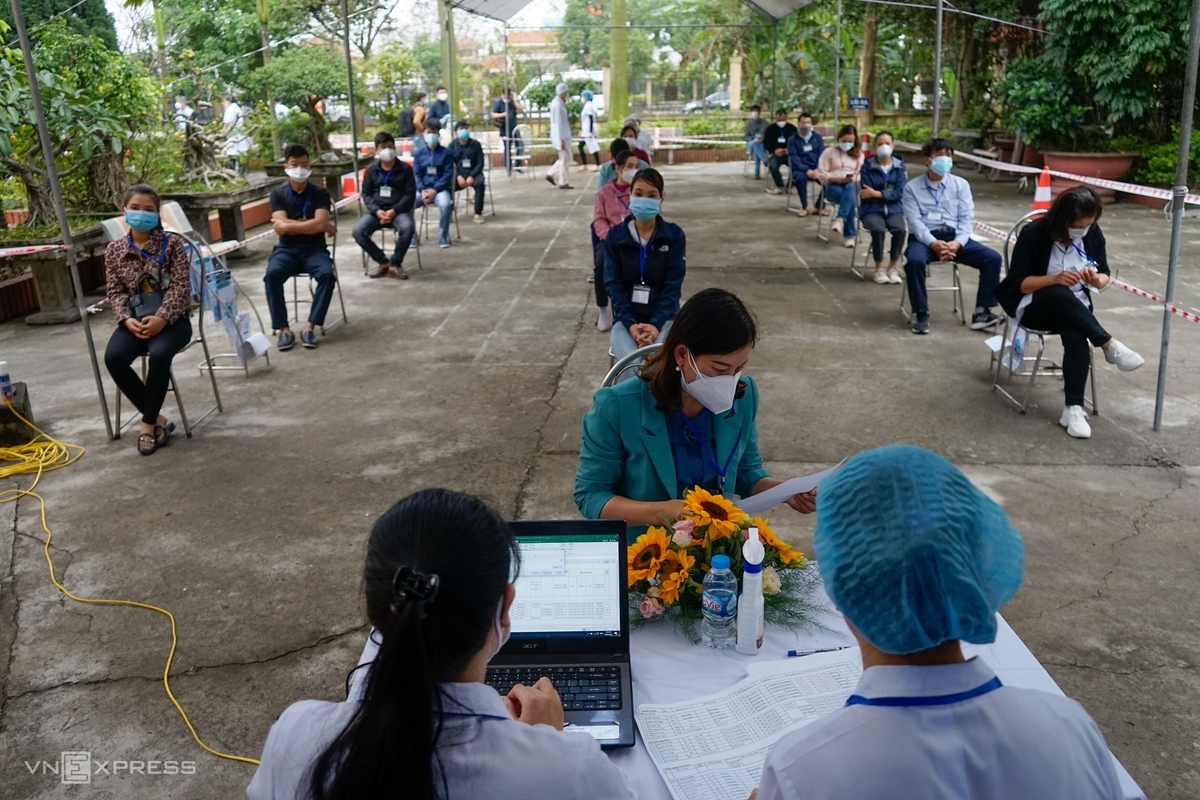 At the registration desk in a vaccination site (Photo: VNE)
During the launch of the national COVID-19 vaccination campaign on March 8, Prof. Nguyen Van Kinh, former director of the National Hospital for Tropical Diseases, said he anticipates that at least two-thirds of the Vietnamese people will be vaccinated against the virus.
"Manufacturers aim to achieve herb community, therefore the more people get a jab, the more the efficiency is," said Prof. Kinh, who is also president of the Vietnamese Association for Infectious Diseases.
"For Vietnam, we expect all people will be inoculated, because several research projects show herd immunity will be achieved if at least two-thirds of a nation's population are vaccinated."
Economist Intelligence Unit estimates that Vietnam is likely to achieve herd immunity sometime in the middle of 2022 after between 60% to 70% of its population receive two COVID-19 jabs each.
Despite this forecast, the vaccination is believed to not completely protect people from virus infection. As the virus also mutates into new variants, epidemiologists have advised vaccinated people to remain vigilant by strictly following health recommendations, including donning face masks and avoiding large gatherings in public places.
The vaccination campaign began on Monday and hundreds of medical staff in Hanoi, HCMC, and Hai Duong and Gia Lai provinces have received the first dose of the vaccine developed by the British-Swedish company in collaboration with Oxford University.
The country is also having four potential indigenous vaccine candidates on hand, with IVAC 's Covivac and Nonogen's Nanocovax are on the first and second phase of human trials, respectively. The other two have proved effective and safe on animal testing.
Vietnam confirmed three more COVID-19 infections over the past 12 hours to 6 pm on March 10, including two imported cases, according to the Ministry of Health. The two imported were quarantined in Ho Chi Minh City and the Mekong Delta province of Long An right upon their arrival, while the other case was recorded in the northern province of Hai Duong.
Meanwhile, The Ministry of Health this morning did not record any new positive cases of COVID-19. The total number of community infections over the past month stays at 895.
National
Vietnam News Today (October 21): Vietnam confirms 3,635 new local Covid-19 cases; Ministries asked to facilitate exit, entry by Vietnamese, foreigners; Winter monsoon to hit northern Vietnam; Vietnam Airlines plans to operate nearly 40 domestic routes.