Vietnam records nearly 1,000 COVID-19 vaccinated first responders
955 prioritized people have been given the AstraZeneca jabs within three days since the vaccination program kicks off. All are in stable health condition, recorded related reactions are expected.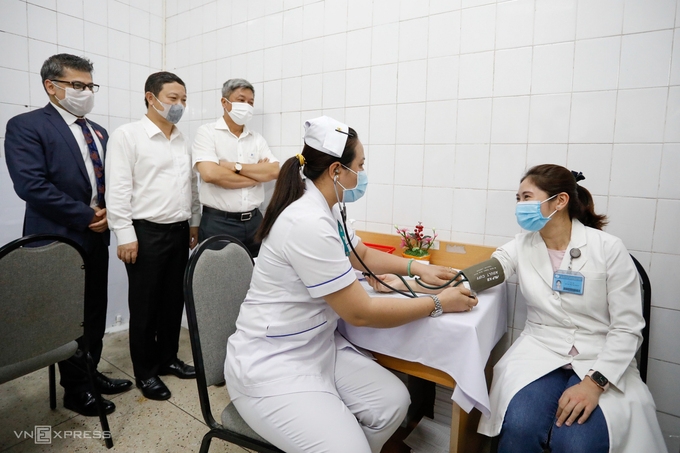 Vietnamese medical staff receiving the vaccine (Photo: VNE)
Reports of the National Expanded Vaccination Program (TCMR) say 433 more recipients are injected on March 3 – the third day of COVID-19 inoculation. No serious reactions reported post-vaccination in the day. According to TCMR, vaccination safety has always been the first priority throughout the nationwide campaign. All localities have implemented the program in a serious manner.
All are frontline workers in the COVID-19 pandemic, including those who directly treat and take care of COVID-19 patients, medical staff sampling and testing suspected patients, members of contact tracing, and pandemic control force.
"There's a relatively high proportion of injected people experience side effects, such as pain at the injection site, low fever, fatigue", Dr. Vu Minh Dien, deputy director of the Center for Disease Control and Prevention, told VNE. "These mild reactions are, however, all common after vaccination. So far, there has been no anaphylaxis reported".
Meanwhile, Khong Minh Tuan, deputy director of the Hanoi Center for Disease Control, estimated that the post-injection response rate was only about 3-5%. The rate was based on the reports of Hanoi's Thanh Nhan hospital.
Two nurses in Hai Duong who developed high fever after the injection are now in stable condition after prompt medical care. Hai Duong is the current biggest COVID-19 epicenter in the country. The northern province has injected the first 200 doses of the 32,000-dose batch on March 3 and is receiving another 3,000 doses on March 10. Provincial authorities are devising plan to effectively use and store the vaccine.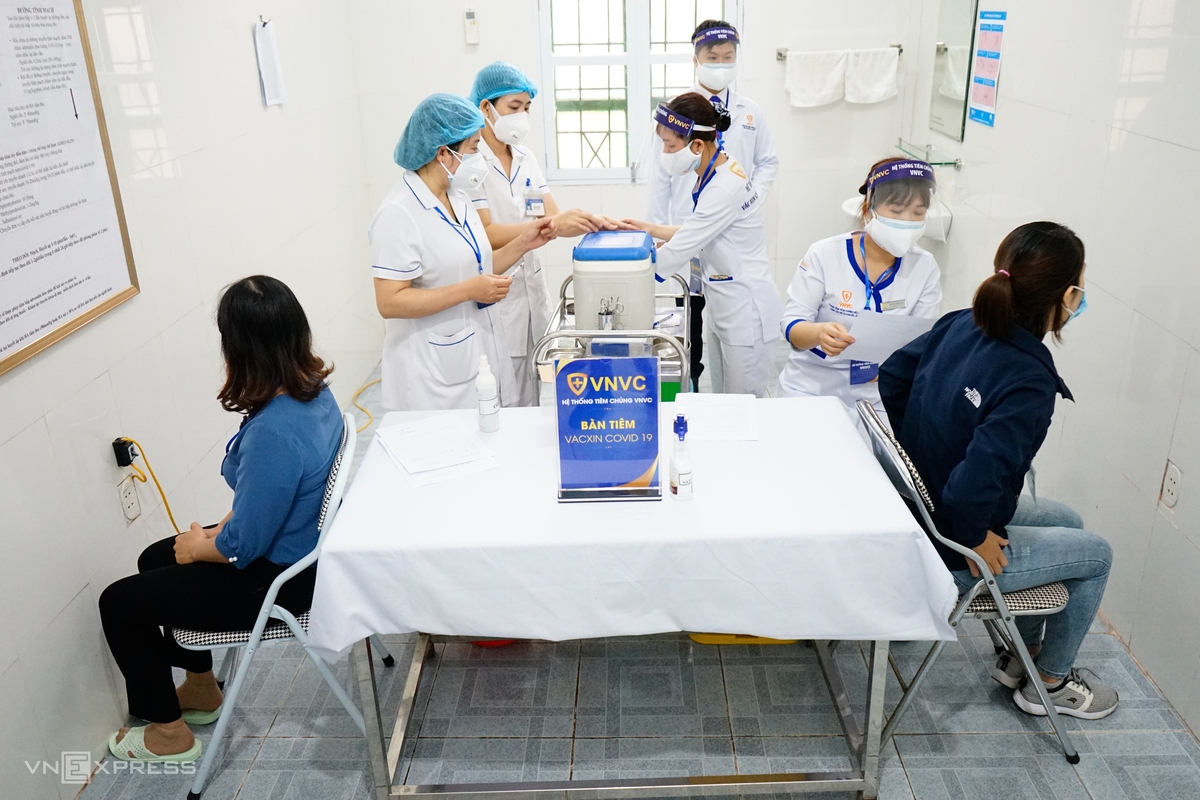 (Photo: VNE)
Vietnam has ordered 30 million doses from AstraZeneca, and the first batch of 117,600 doses arrived in HCMC last week and will be given to people working on the front lines like medical workers, contact tracers, and officials on COVID-19 prevention and control committees, Vnexpress reported.
The vaccination campaign began on Monday and hundreds of medical staff in Hanoi, HCMC, and Hai Duong and Gia Lai provinces have received the first dose of the vaccine developed by the British-Swedish company in collaboration with Oxford University, according to VNE.
Vietnam has ordered 30 million doses, and 117,600 arrived late last month. It is also negotiating with the U.S.'s Pfizer and Moderna and other vaccine manufacturers in Russia and China.
Meanwhile, the country is also having four potential indigenous vaccine candidates on hand, with IVAC 's Covivac and Nonogen's Nanocovax are on the first and second phase of human trials, respectively. The other two have proved effective and safe on animal testing.
Vietnam confirmed three more COVID-19 infections over the past 12 hours to 6 pm on March 10, including two imported cases, according to the Ministry of Health. The two imported were quarantined in Ho Chi Minh City and the Mekong Delta province of Long An right upon their arrival, while the other case was recorded in the northern province of Hai Duong.
Meanwhile, The Ministry of Health this morning did not record any new positive cases of COVID-19. The total number of community infections over the past month stays at 895.
The Decision details the 11 groups of people prioritized to receive Covid-19 vaccine shots secured through the COVAX Facility, including:
- Medical staff.
- Disease prevention and control staff (e.g. steering committees at all levels, staff working at quarantine zones, reporters, etc.).
- Diplomatic, customs staff and immigration officers.
- Military forces.
- Police.
- Teachers.
- People aged more than 65 years.
- Group of staff providing essential services, such as aviation, transport, tourism; electricity and water supply, etc.
- People with chronic conditions.
- People wishing to take business trips, study or work abroad.
- People living in epidemic hit areas that are identified based on epidemiologic studies.
The Decision No. 1210/QD-TTg is entering into force as of the signature date.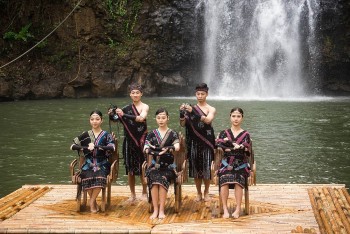 Travel
Many passengers applaud the creativity of the flight instruction video that Vietnam Airlines has recently introduced on their flights. This video not only creatively conveys the message of flight safety but also helps to spread globally the unique, indigenous cultural values ​​of the country and people of Vietnam.