Vietnam football benefits from rescheduling of AFF Cup
Vietnam's clubs and national team will enjoy a certain edge next year the regional ASEAN Football Federation (AFF) Championship has been rescheduled for a second time.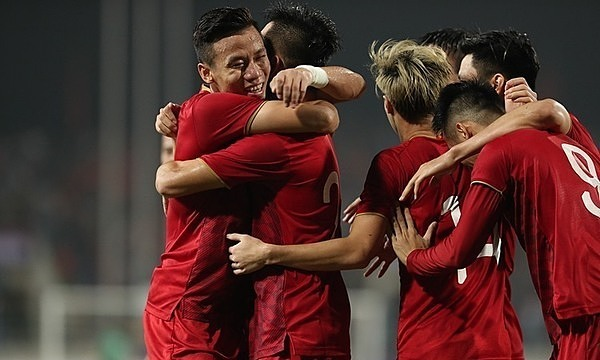 Vietnam players celebrate victory over UAE in World Cup 2022 Asian qualification game on November 14, 2019. Photo: VnExpress
Vietnam's clubs and national team will enjoy a certain edge next year the regional ASEAN Football Federation (AFF) Championship has been rescheduled for a second time, pushing the competition back to the end of 2021 as a result of the coronavirus pandemic.
The tournament, which features national teams from around the South East Asian region, was originally due to take place in November 2020 only to be moved to April and May next year.
However, the continuing COVID-19 pandemic has forced another shift in the schedule, with the regional body now slating the competition to start on December 5 with the second leg of the final to be held on Jananuary 1, 2022.
"As always, our first priority is the health and safety of everyone connected with the event," AFF President Khiev Sameth said in a statement on December 7.
"As such, we have been monitoring COVID-19 developments, both within ASEAN and in the wider world, on a continuous basis.
"While there have been encouraging results in vaccine development, we are cognisant that the process of vaccine approval, as well as the practicalities of the distribution and implementation of vaccine programmes across the world including ASEAN, will take some time.
"Given the complexities around the organisation of the event (AFF Championship), and the many people and organisations that are impacted by it, the AFF believes in taking a pragmatic approach and making a considered decision early that will allow the stakeholders in the event to have enough notice to reorganise their activities – and so that planning for the end of the year can be focused around the AFF Suzuki Cup as a great occasion for football in the region as it has always been," Khiev Sameth was cited by the Vietnam Football Federation (VFF) as saying.
The AFF has already postponed the launch of its new club competition, the ASEAN Club Championship, until 2022 due to a calendar tightly packed as a result of the numerous domestic and international competitions that have been rescheduled from 2020.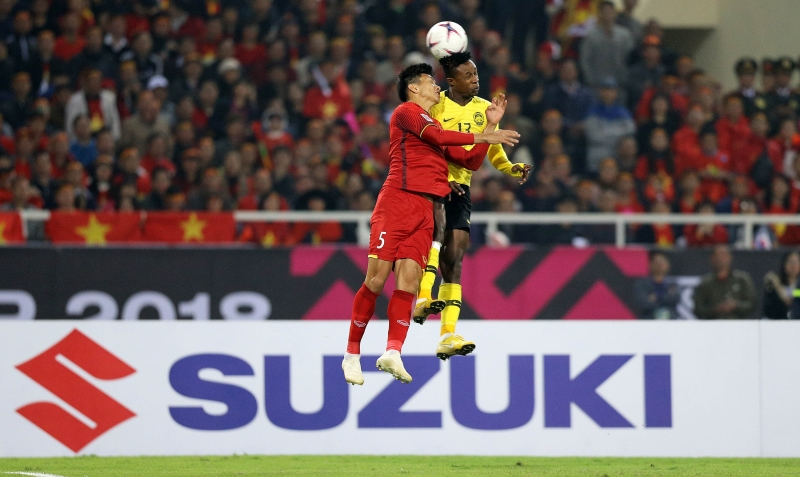 The biennial international competition of ASEAN Football Federation will be held from December 5, 2021 to January 1, 2022 instead of April 11 to May 8 next year as previously scheduled. Photo: VFF
Good news for Vietnam football
This adjustment means good news for Vietnam's national team since the Golden Dragons could fully focus on the crucial World Cup 2022 Asian qualification game with Malaysia in March without worrying about running out of breath, according to VnExpress.
The next advantage is time. At the moment, three key national team defenders, Tran Dinh Trong, Do Duy Manh and Doan Van Hau are nursing prolonged injuries, expected to heal in several months' time. Competing in World Cup qualifiers and AFF Cup in March and then April would place them at high risk of relapse. With AFF Cup moving to December, they would have enough time not only to recover but also regain their form, bolstering Vietnam's title defense.
For club football, hosting AFF Cup in late 2021 would help avoid conflict with other club competitions like AFC Champions League and AFC Cup, which will conclude around November next year. Vietnamese clubs who participate in these tournaments, Viettel FC, Hanoi FC and Saigon FC, would not have to worry about letting their players join the national team, ensuring the field their best squads.
The only drawback involves Vietnam's U22s. SEA Games 31 is set to take place in Vietnam from November 21 to December 2, 2021, just three days before AFF Cup. Vietnam is the title defender at both tournaments. The main problem relates to the four national team players that also play key roles in the U22 team - Bui Hoang Viet Anh, Nguyen Van Toan, Nguyen Hai Long and Doan Van Hau.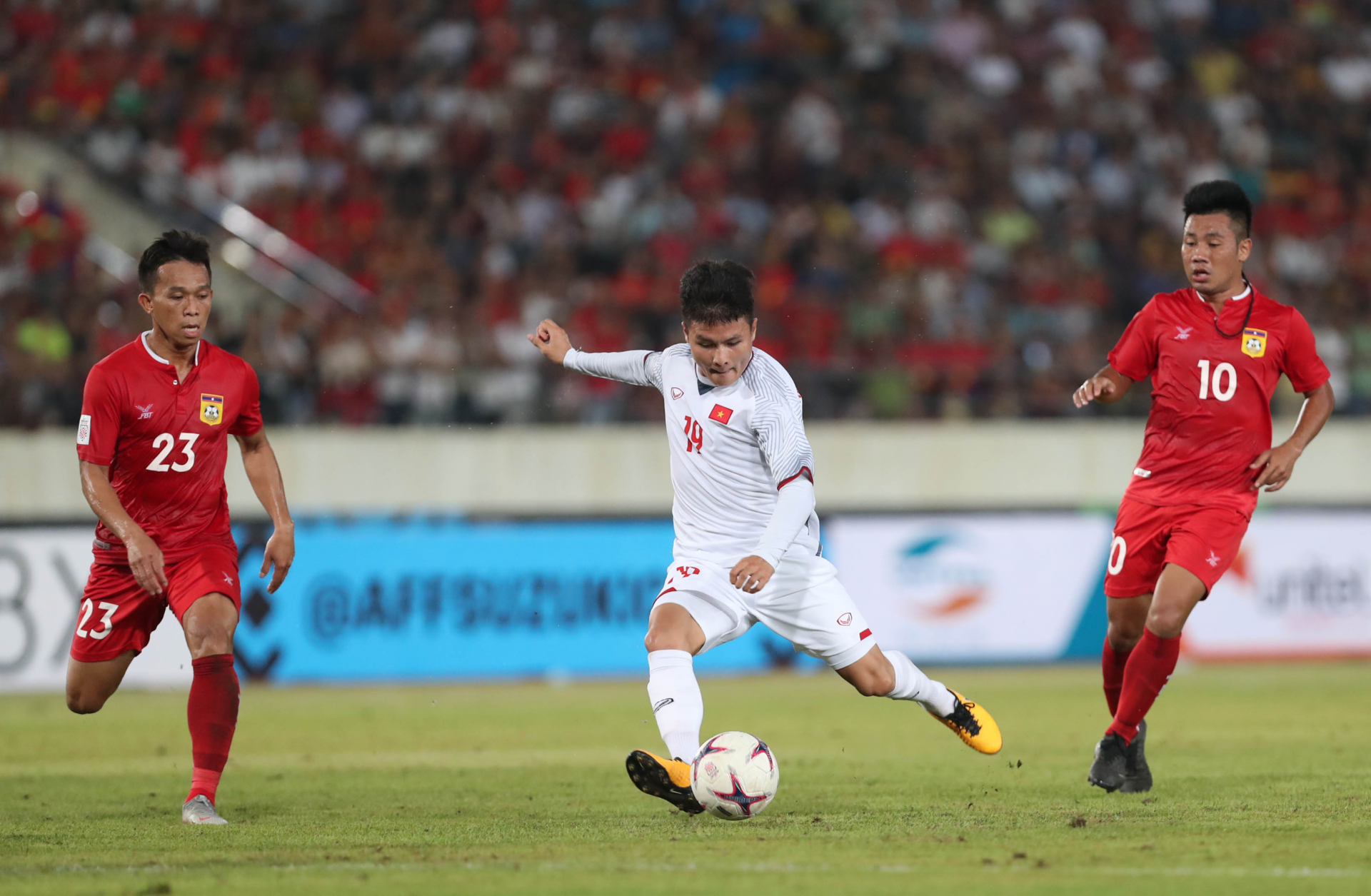 Vietnam are the AFF Championship holders having defeated Malaysia over two legs in the December 2018 final to claim the trophy for the second time in the competition's 20-year history. Photo: VnExpress
If they compete at SEA Games 31, it may prove difficult for them to retain their form going into AFF Cup. Coach Park Hang-seo needs to balance their playing time at these tournaments to benefit the U22 and national teams, or find replacements and save them for AFF Cup.
Vietnam is currently topping group G of World Cup 2022 Asian qualifiers with 11 points, followed by Malaysia (9 points), Thailand (8 points), UAE (6 points) and eliminated Indonesia with zero. The Golden Dragons will clash with Malaysia on March 30, followed by a home game with Indonesia on June 7, and UAE on June 15. The team need to accumulate at least one win and a draw in their remaining matches, with the game against Malaysia the most important because if Vietnam were to get three points out of this tough opponent, their next two matches would provide significantly less pressure.
The national team is currently training from December 6 to 28 in Hanoi. This is their first training of 2020, as all international tournaments this year have been postponed due to the Covid-19 pandemic. Coach Park called up 36 players for this session to find the ultimate line up as well as formation./.
Vietnam a historic year of football success by lifting silverware in front of an ecstatic crowd in Hanoi in 2018.
The national team defeated Malaysia 1-0 in the second leg of the AFF Suzuki Cup final at My Dinh National Stadium, securing a 3-2 aggregate win after a 2-2 draw in the first leg in Malaysia.
The win sparked celebrations across the nation, with an incredible year of football success capped off with the glory of silverware and the knowledge that Vietnam are Southeast Asian's top football team.