Vietnam Has Easiest Entry Requirements in Southeast Asia
According to an article on website Traveloffpath.com, is the easiest country to enter in Southeast Asia.
An article posted on the Traveloffpath travel website on March 17 highlighted the entry requirements that Vietnam is applying in the new normal context, saying Vietnam now seems to be the most accessible country to enter in Southeast Asia.
As vietnamplus reported, in efforts to shore up tourism activities, Vietnam has resumed international and domestic travel by air, road, railway, and sea with appropriate anti-pandemic measures for inbound and outbound tourists and those making domestic trips.
People wait to handle entry procedures at Noi Bai International Airport in Hanoi. (Photo: VNA)
Vietnam now has the easiest entry requirements in Southeast Asia, the website said.
"Firstly - unlike other nations in Southeast Asia that have also reopened for tourists - Vietnam does not require visitors to present a COVID-19 vaccine certificate, or certificate showing proof of recovery when entering the country," the article reads.
"Also, there is no requirement to undergo any quarantine whatsoever."
Air travellers to the country only need to have a certified negative result of a COVID-19 RT-PCR or RT-LAMP test taken no more than three days (72 hours) before their departure or of a rapid antigen test no more than one day (24 hours) before their departure; complete an online health declaration form before arrival; download the 'PC-COVID' app before arrival; and purchase health insurance which covers COVID-19 medical expenses, as tienphongnews reported.
Regarding visa requirements, Vietnam has reopened its e-visa website, where citizens from 80 countries can apply for a 30-day (single entry) tourist visa. The country has also resumed its visa exemption scheme for nationals from 13 nations, including the UK, France, Germany and Italy.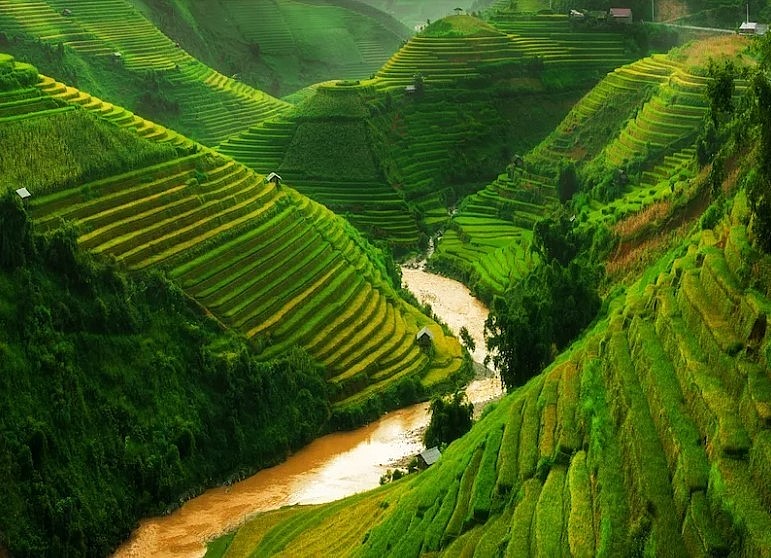 Photo: traveloffpath.com.
Meanwhile, the article noted other nations in the region have different entry requirements which apply to vaccinated and unvaccinated visitors.
Spokeswoman of the Ministry of Foreign Affairs (MoFA) Le Thi Thu Hang on March 17 provided more details about Vietnam's plan to reopen its door to foreign visitors, including regulations on arrivals and medical requirements.
She said the Ministry of Health on March 15 issued Document No. 1265/BYT-DP on COVID-19 prevention and control for foreign arrivals to Vietnam.
To implement the Vietnamese government's policy of reopening tourism in the new normal, ministries and sectors have actively coordinated and devised guidelines on the entry procedures and reception for international visitors to Vietnam.
Hang explained that foreign tourists to Vietnam could contact and ask international travel companies in the country to represent them to handle procedures at the Immigration Department and then receive their visas at Vietnam's overseas representative agencies or the agencies authorized to grant visas such as the Vietnam Economic and Cultural Office in Taipei.
The MoFA has ordered the overseas representative bodies and the authorized agencies to grant visas to coordinate with domestic relevant agencies to deal with visa demand from people entering Vietnam for tourism and business and investment purposes.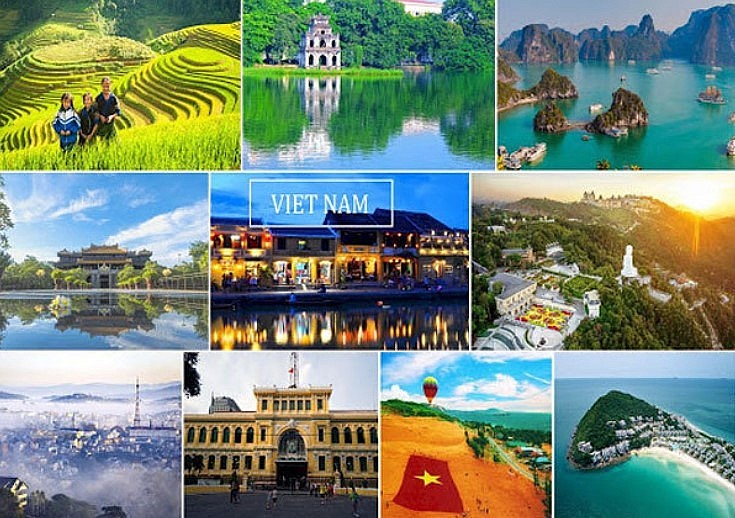 Photo: tienphongnews.com.
On March 15, based on the MoFA's proposal, the government agreed to restore the pre-pandemic entry policy for foreigners and overseas Vietnamese people. The same day, the Ministry of Culture, Sports and Tourism issued a tourism reopening plan for inbound and outbound tourists and those making domestic trips by air, road, railway and sea.
Meanwhile, the Ministry of Health has communicated guidelines on COVID-19 prevention and control for arrivals, which conforms to Article 16.1 in the law on entry, exit, transit, and residence of foreigners in Vietnam.
According to the Saigon Securities Incorporated (SSI) Research, tourism reopening will promote revenue growth and improve the profits of businesses in many fields.
Though strict requirements are still set to ensure safety against the pandemic, with other countries' opening and gradual reopening, the outlook for tourism recovery has become clearer.
To prepare for the opening of international tourism after March 15, 2022, Vietnam Airlines implemented a plan to expand and increase the operating frequency of the entire international flight network.
From the end of March 2022, Vietnam Airlines increased the total number of flights to 97 flights/week, operating to most major city airports expanding tourist routes.
By July 2022, Vietnam Airlines is expected to resume operations to China (six flights/week), Indonesia (three flights/week), routes to Da Nang Nha Trang from other major markets such as Japan and Korea, bringing the total number of international flights to more than 160 flights/week.
Vietnam closed its inbound tourism and halted granting visas for foreign tourists in March 2020. It partially reopened to tourists under a vaccine passport program last November and has received over 10,000 arrivals.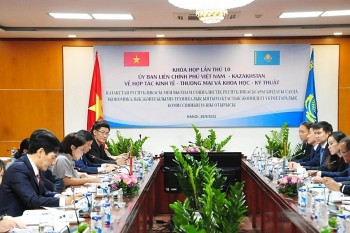 Friendship
The 10th session of the Vietnam-Kazakhstan Intergovernmental Committee on economic-trade and scientific-technical cooperation was held in Hanoi on September 26.