Vietnam, Indonesia step up naval co-operation
Rear Admiral Tran Thanh Nghiem, Chief of the Vietnam People's Navy, had an online talk with Admiral Yudo Margono, Chief of Staff of the Indonesian Navy, reported PANO.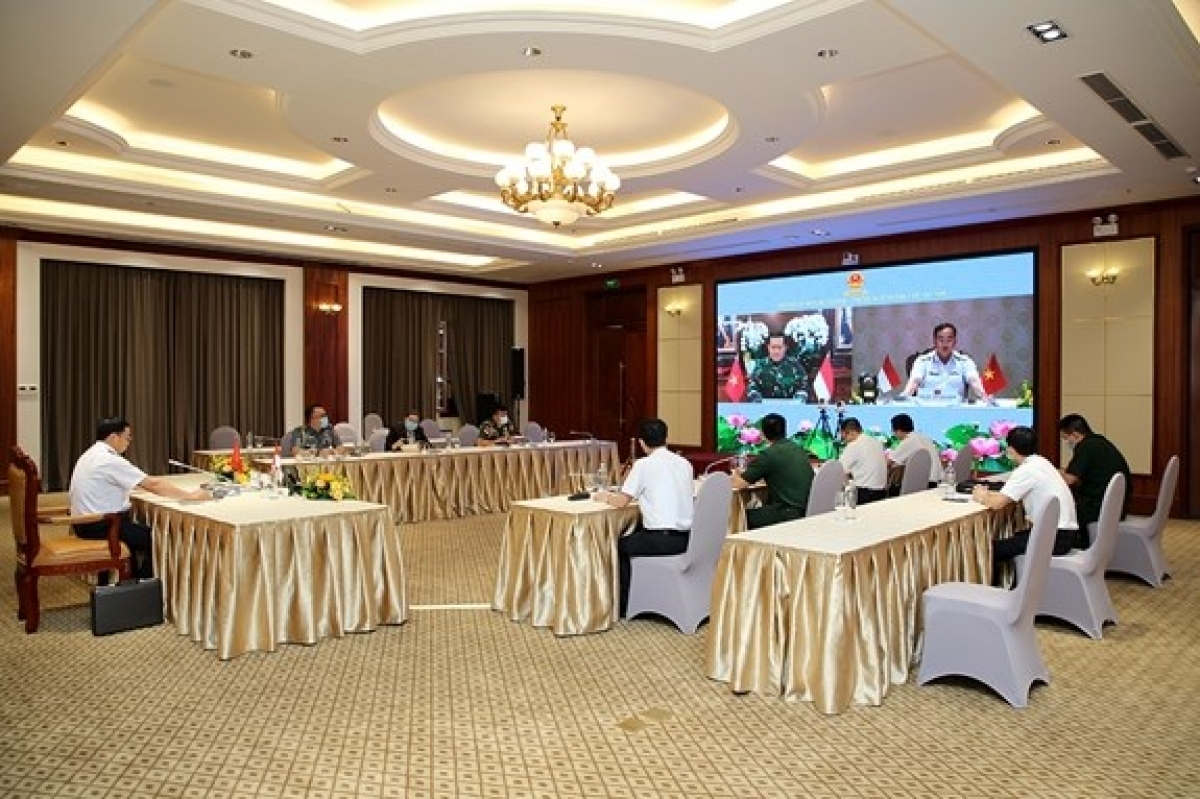 At the event. Photo: qdnd.vn
During the course of their discussion, Nghiem highlighted the increasing naval co-operation of both sides, stating that their bilateral naval consultation mechanism, which is alternately hosted by the two sides, has proved to be highly effective.
Particularly, the Indonesian Navy sent its delegations to attend Vietnam's meetings on building up a plan on holding external defense relations events in 2020. Meanwhile, the Vietnamese naval missions actively took part in conferences in preparation for activities within the fourth Multilateral Naval Exercise Komodo 2020 and continued dispatching its officers to join hydrography and command and staff courses held by the Indonesian Navy.
The two navies have also alternately hosted the bilateral naval consultation mechanism in an effective manner.
He went on to express his great appreciation for the participation and practical opinions delivered by the Indonesian Navy delegation delivered during the course of a virtual conference of the Working Group of the ASEAN Navy Training Experience Exchange Programme (ANTEEP). This event was held by the Vietnam People's Navy in April this year.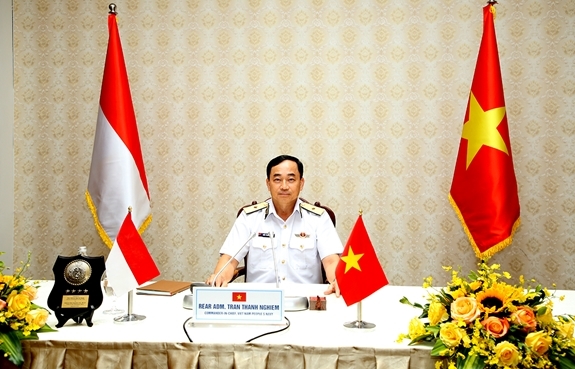 Rear Admiral Tran Thanh Nghiem at the talks. Photo: qdnd.vn
On the occasion, Margono congratulated the Vietnamese Navy on the successful organization of the ASEAN Navy Chiefs' Meeting, during which ASEAN Navies shared their point of views on as well as approaches to maintaining peace and stability at sea.
The Indonesian officer promised to work with the Vietnam People's Navy to discuss a specific cooperation mechanism in a bid to maintain peace and stability in the shared waters and create favorable conditions for fishermen of the two countries to fish at sea.
The two sides agreed to accelerate the building of a standard procedure on joint drills in order to raise the effectiveness of coordination between the two navies in dealing with common maritime security challenges.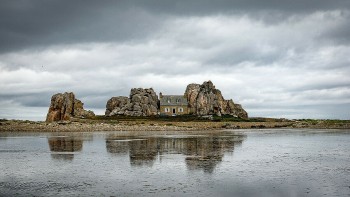 Travel
In a quiet little village of Plougrescant, France, tourists can visit this quirky and extraodrinary Castel Meur, also known as "The House Between The Rocks", which has become an attraction for many years.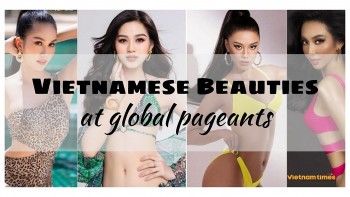 Handbook
Do Thi Ha, Pham Ngoc Phuong Anh, Nguyen Thuc Thuy Tien and Nguyen Huynh Kim Duyen set to vie for global beauty pageants.
World
In the outskirt of Poland, there is a pretty rural village that is called "The painted village" for its amazing and unique tradition of painting their homes inside and out with colorful floral patterns, making this place the most photogenic spot.