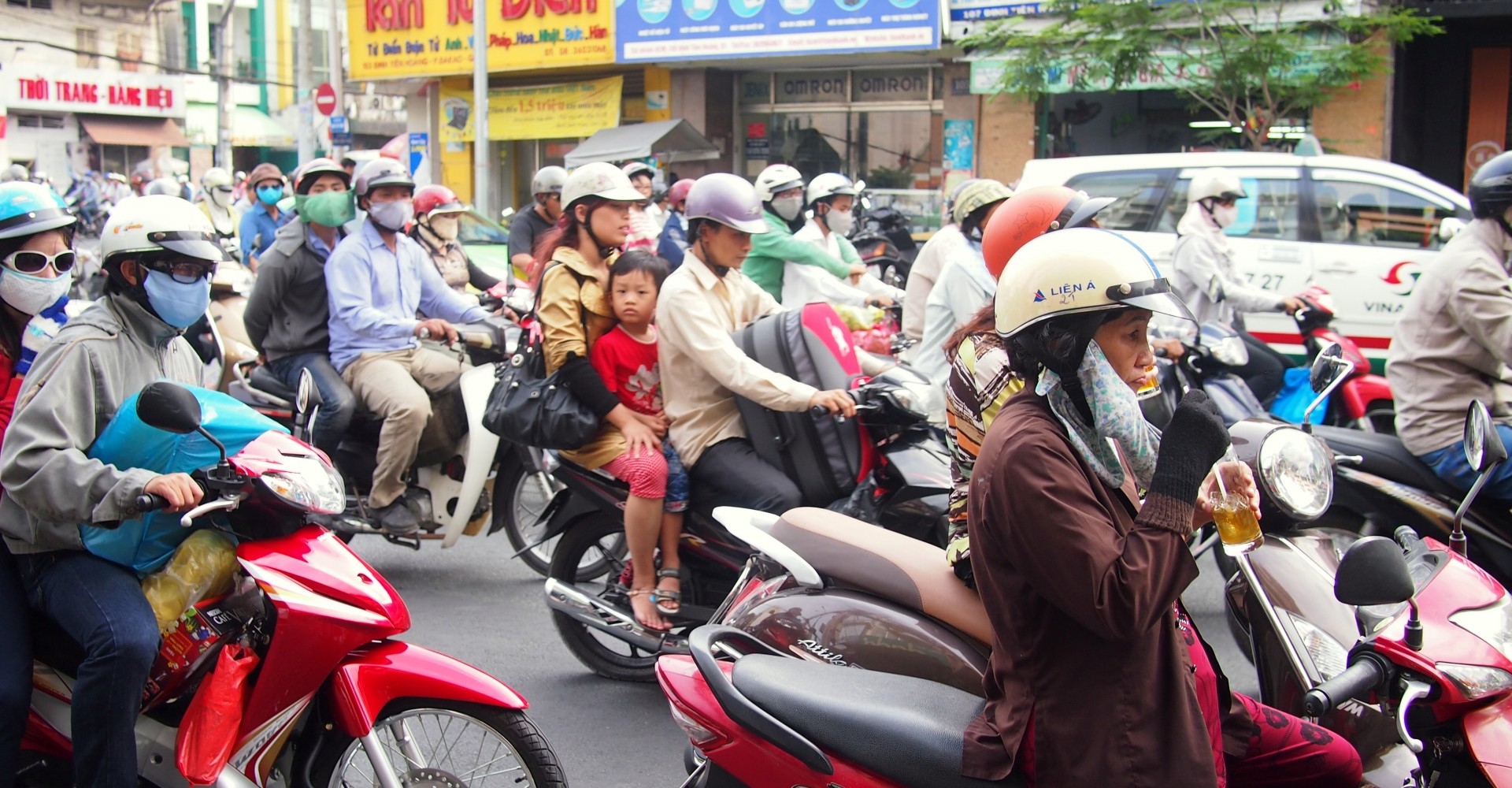 Photo: Legal Nomads
The five members of the Vietnam Association of Motorcycle Manufacturers (VAMM) sold 731,077 vehicles in the first quarter of 2020..
The fallout of the coronavirus pandemic and a saturated market meant traditional motorbike sales in Vietnam fell 3.03 percent in the first quarter.
That means the VAMM members, namely Honda, Piaggio, Suzuki, SYM and Yamaha, delivered nearly 244,000 units to customers every month, according to Vietnam plus.
These producers are currently supplying about 100 models to the market, from domestically assembled to imported vehicles, with prices ranging from 18 million VND to 1.2 billion VND (771 – 51,400 USD) per unit.
Experts already forecast the fall in motorcycle sales triggered by market saturation, and the downward trend began several years ago. The sales declined 2.5 percent year on year in 2018, 4 percent in 2019 and 3.03 percent in Q1 of this year, reported by Vietnam plus.
According to the business group, the outbreak caused the dragging down demand in an already saturated market.
The business group also blamed the downturn on the rise of local electric motorcycle manufacturers like VinFast, Yadea and Mbigo. VinFast sold more than 50,000 electric motorcycles last year.
Besides, the improved living standards and decreasing car prices is believed to have encouraged many people to choose automobiles instead of motorcycles..
Traditional motorbike sales were down 3.87 percent to 3.25 million last year, according to VAMM.
Honda retained its overwhelming lead with a market share of more than 75 percent, Yamaha had around 20 percent. The rest was split between Piaggio, SYM and Suzuki,
Motorbike sales in Vietnam ranked second in ASEAN, behind Indoneia last year, and domestic demand showed a decline against regional growth.
Globally, Vietnam ranked fourth in motorbike consumption behind India, China and Indonesia, unchanged from 2018, reported by Vnexpress.
Candy Lee