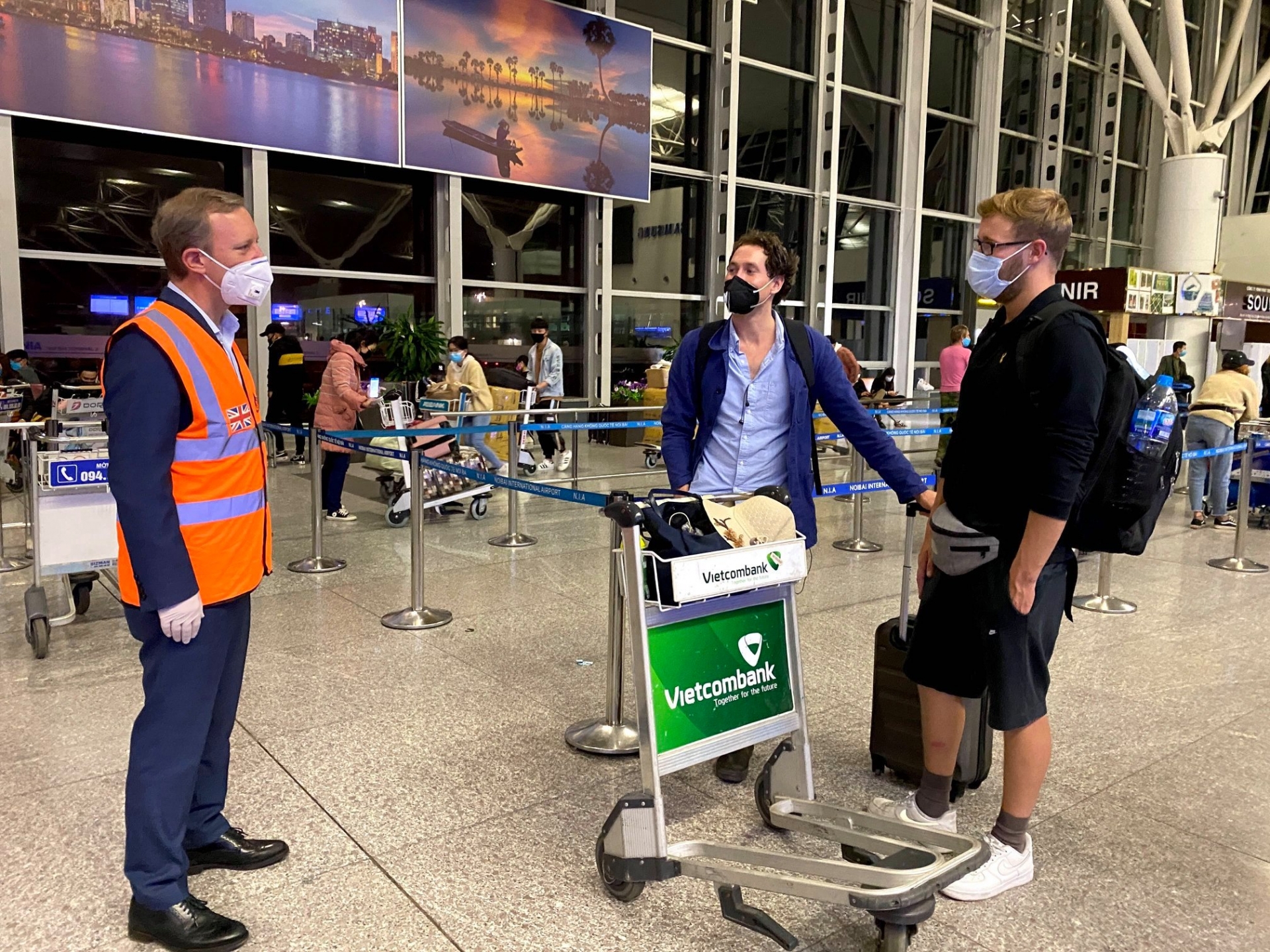 British Ambassador to Vietnam Gareth Ward and several embassy staff were present at Noi Bai airport. Photo:UK in Vietnam
Amidst the COVID-19 pandemic, the British Embassy in Vietnam, with the support of Vietnamese government agencies, has partnered with Vietnam Airlines to lay on a special commercial flight to help more than 100 British nationals as well as people of other nationalities return to the UK, the British Embassy in Hanoi said on its press release April 15.
The flight was organised in partnership with the British Embassy in Cambodia and the Irish Embassy in Vietnam. Its journey began in Phnom Penh around midnight 13 April, then picked up passengers in Hanoi before heading off to London.
Not only did this flight help repatriate British travellers in Vietnam who were affected by COVID-19 and global travel restrictions, it also strengthened the diplomatic relations between Vietnam and the UK. The plane carried 2.5 tonnes of medical supplies, including 140,000 facemasks, gifted by the Vietnamese government and people to aid the UK in combating COVID-19.
British Ambassador to Vietnam Gareth Ward and several embassy staff were present at the airport in the early hours of 14 April to organise wheelchairs, visa extensions and financial advice for Brits before they boarded the plane home. Embassy staff also prepared a pack of facemasks for each passenger.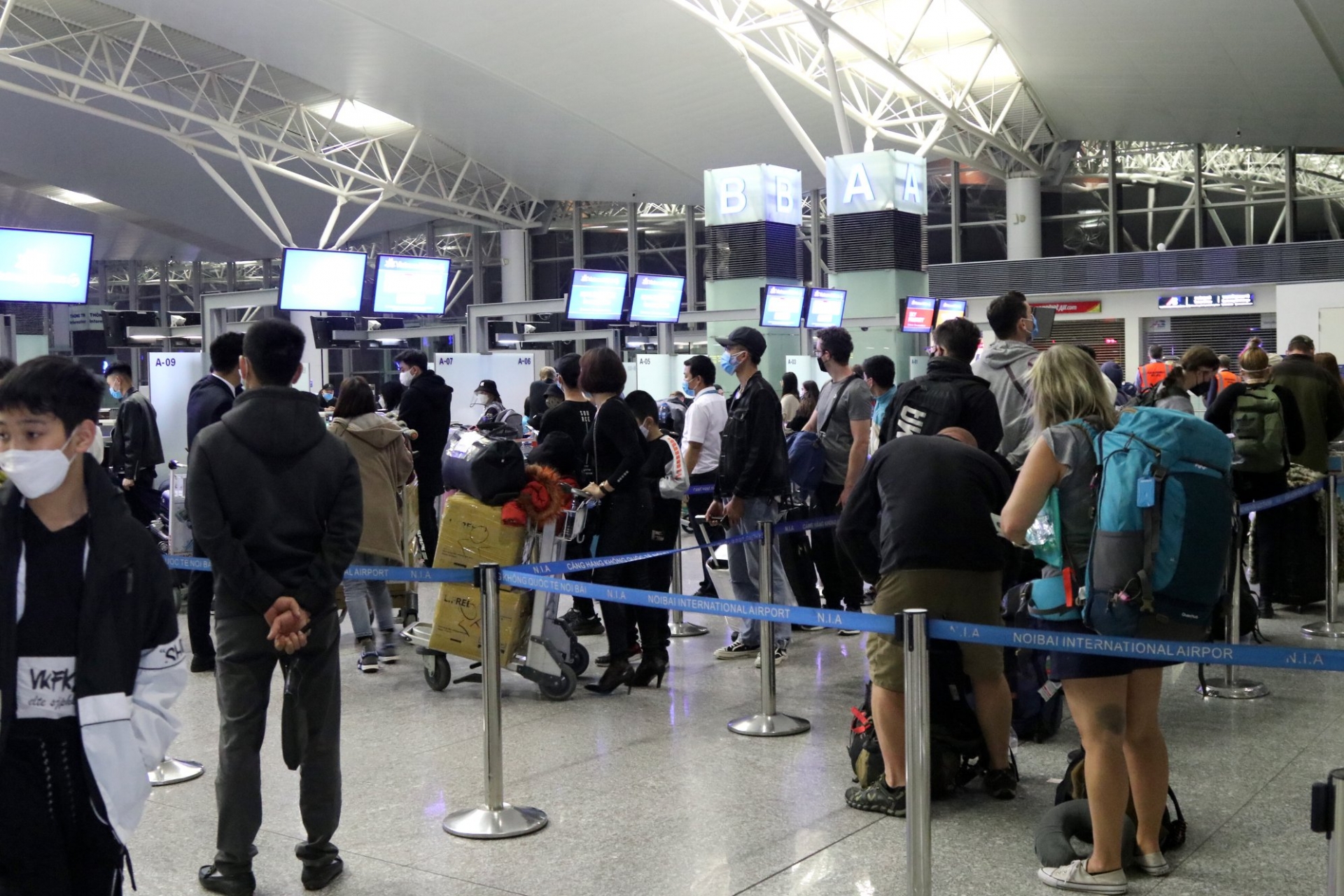 British citizens check-in at Noi Bai airport April 14 before boarding on the flight bringing them home. Photo: UK in Vietnam
British Ambassador Gareth Ward said:
"I was pleased to see more than a hundred British nationals return to the UK on this special commercial flight. Thank you to the Vietnamese government and Vietnam Airlines for helping the UK fight COVID-19 and getting Brits home."
All flight crewmembers were equipped with medical protective gear. Before boarding, body temperature and health checks, as well as interviews, were conducted for all passengers. The passengers were required to wear facemasks for the entirety of the flights. To limit possible infection from reusable items, Vietnam Airlines did not provide hot in-flight meals and magazines on these flights.
According to information from the Ministry of Foreign Affairs of Vietnam, 93 Vietnamese citizens in the UK were brought home today on the return flight.
The British Embassy in Vietnam has been in close contact with Vietnamese authorities to support and provide consular assistance to British nationals who are affected by COVID-19.
The British Ambassador, British Consul-General and other staff members continue to work in Hanoi and HCMC to support British citizens and strengthen the diplomatic relations and friendship between Vietnam and the UK.
Jennifer Tran