Farmland prices in Vietnam rise during COVID-19
Farmland is still an appealing investment for people and investors in Vietnam as they want a more environmentally-friendly place to reside.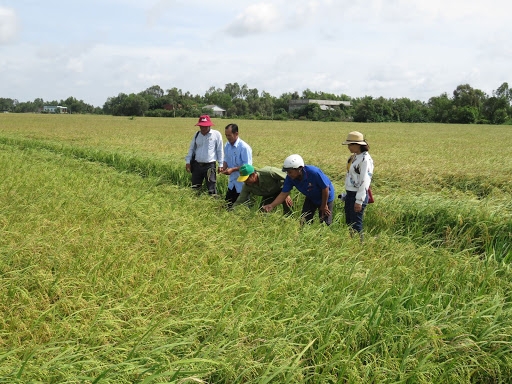 (Photo: Long An Online)
The prices of agriculture land have doubled and tripled in Vietnam's southern provinces, as many buyers leave the city for the countryside, according to some land brokers.
The trend making people move from the city to the outskirts started more than a year ago and increased due to the pandemic. Social distancing measures have caused more people to look for gardens and agricultural land instead of being locked down in a crowded city, according to Vietnam News.
"The trend is making land prices rise," said land broker Lam.
According to Lam, who lives in Da Lat, each plot of 1,000 sq.m of agriculture land cost VND400-VND700 million (US$17,000 to $30,000) last year. Now the price of a plot could reach between VND3 billion and VND6 billion (US$128,000 and US$256,000 respectively)
Farm land prices have also gone up in the Mekong Delta, in areas such as Long An, Tien Giang and Dong Thap.
Agricultural land plots around HCM City, such as the provinces of Bien Hoa and Dong Nai, are reported to reach VND2 to VND2.5 billion per plot (US$85,000 and US$107,000 respectively), reported by Vietnam News.
"Agriculture land is a good bet in today's tumultuous economy", Mark Dozour, an economist and real estate expert told Agriculture.
He believed that as the stock market began to plummet, investors be eager to invest in farmland as a relatively safe investment that provides a relatively modest capitalization rate each year.
"Our intuition was that folks would go to farmland as a safe haven investment," he adds.
Most investors in agricultural land see gains from their investment.
As concern over the pandemic grows, the trend of returning to rural areas is getting more attention. As a result, it made the prices of agriculture land rise on the market.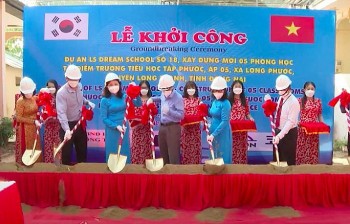 Friendship
The Union of Friendship Organizations of Dong Nai Province and COPION (Co-operation & Participation In Overseas NGOs) kicked off another LS Dream School project in the southern province.